Contentworks Agency is the leading marketing agency for the forex, finance and fintech spaces. We blend great content with a strong knowledge of the finance space and an excellent understanding of the regulatory landscape.  Here's a look at social media for forex in 2023.
Some Compelling Stats
Millennials initiated 56 million trades in the fourth quarter of 2022. The cautious and still experimenting Gen Z registered around 9 million of them. What started as a way to kill time and generate some additional income during lockdowns, is now a strategic wealth management activity.
Gen Z and millennials are the most prominent social media users. Plus, 75% of Gen Z and 74% of millennials consider digital channels the most important source of financial information. The increasingly powerful impact of Finfluencers on individual financial decisions emphasises the need for a social media strategy that can resonate with these generations.
Humphrey Yang, a popular personal finance influencer according to Investigoal, has over 510k followers on Instagram. Also popular are Tori Dunlap with 33k Insta followers and  Taylor Price with 107k followers. Their consistent engagement and towering numbers of daily likes across social media platforms indicate a high level of forex interest among social media users. It also highlights the volume of finance enthusiasts looking for advice, assistance and guidance on these platforms.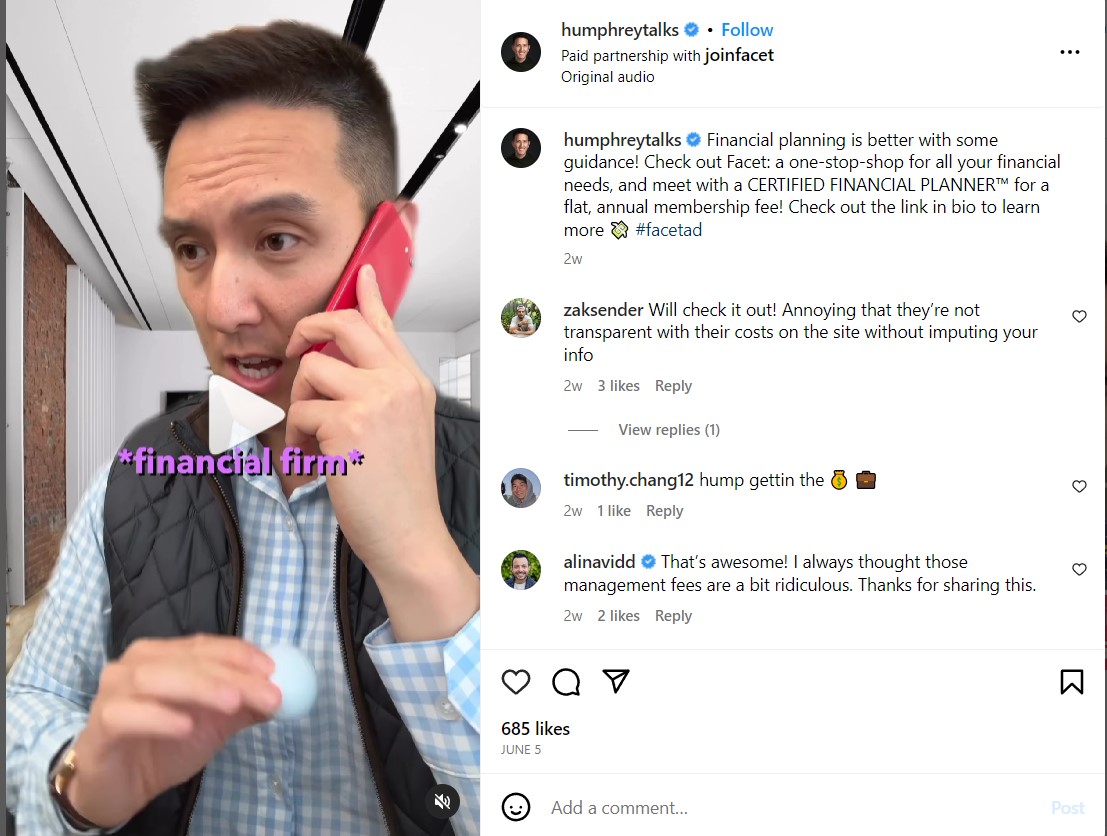 The January 2021 short squeeze of GameStop is a perfect example of the power social media in influencing the financial markets. Bed Bath and Beyond and AMC also witnessed similarly explosive performances, followed by a shorting frenzy immediately after, in 2022. The common thing among all these, was that none of the stocks registered growth based on fundamentals. It was purely driven by social sentiment, especially chatter on Reddit. In fact, the growth of certain cryptos, like Dogecoin (DOGE), Shiba Inu (SHIB) and Big Eyes Coin (BIG), can also be attributed to the social media community behind them.
The number of people who rely on social media channels for the latest market news is increasing. Traders want to stay abreast of the latest updates that might affect their preferred asset classes. For example, the banking sector tumbled after the failure of SVB in March 2023. The US event generated negative banking sentiment worldwide.
Facebook and Twitter continue to be the most popular channels for live updates and discussions of events, and how they impact FX markets. So, defining social media KPIs is critical for a forex brand to maximise the benefits of this medium.  For forex brands to capitalise on the newfound love of trading among younger generations, a solid social media strategy is needed.
The key to a successful social media campaign is a dedicated strategy for each platform to target the relevant audience. Here's a look at some strategic platform-based content marketing ideas:
Facebook
Offer Content That Interests Users
Did you know "what is inflation" is among the phrases with the highest increase in search interest on Google globally in 2023? Amid the uncertain financial markets and recessionary fears, investment portfolios are ready to be readjusted. Such times are great for finance brands to draw attention to strategic investments, hot asset classes and risk management techniques. Finance brands need to stay on top of what interests their audience. Facebook's attribution tool can help with just this. It allows you to track your customer's online journey by allowing you to view specific touchpoints, such as posts, landing pages, ads and reviews. This provides insights into where conversion occurred.
Tip– not all content has to be directly about forex! Inflation, recessions and cost of living directly impact consumers on issues like food shopping. Check out our Medium article on this.
Keep Them Engaged 
Interactive posts boost engagement, which helps improve acquisitions and makes your brand a discussion point during coffee breaks. Zoom, for example, conducted a competition on social media that invited users to share pictures of their backgrounds and use Zoom hashtags. This fetched the brand immense attention and popularity and allowed its users to engage beyond their usual levels. Plus, it gave the users an opportunity to be creative.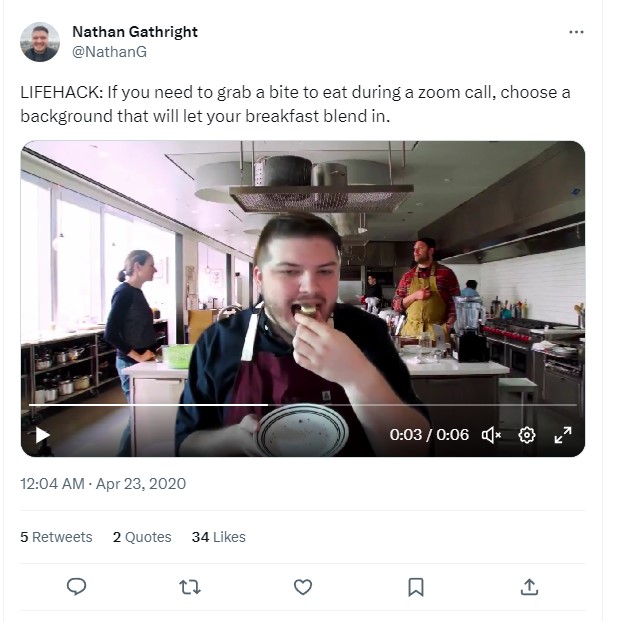 Be Relatable
At Contentworks Agency we often see brokers posting chart after chart after chart on their Facebook page. A deeper dive often reveals that these charts are posted to all their channels. Charts have their place in forex analysis, but they aren't relatable for many traders. If your traders fall in the beginner to intermediate category, consider posting memes, fun facts, education and problem solving posts. Talk to Contentworks Agency about a unique strategy for your broker. 
Instagram
Go Live
Instagram offers the facility to conduct polls and go live. This can be helpful if used strategically, especially in the financial domain where precise speculation is key to success. As you go live, your viewers can like, comment, and share your content in real time. This increases the engagement on your account which is a big yes for Instagram's algorithm. It means your posts and other types of content will be prioritised.
Be Interactive
Providing interactive experiences can leave a lasting impression on your audience. Bacardi, for instance, in one of its Instagram campaigns used Facebook's creative shop and offered a DJ simulator to its users. Each tap on their Instagram page sounded like DJ turntables and played videos.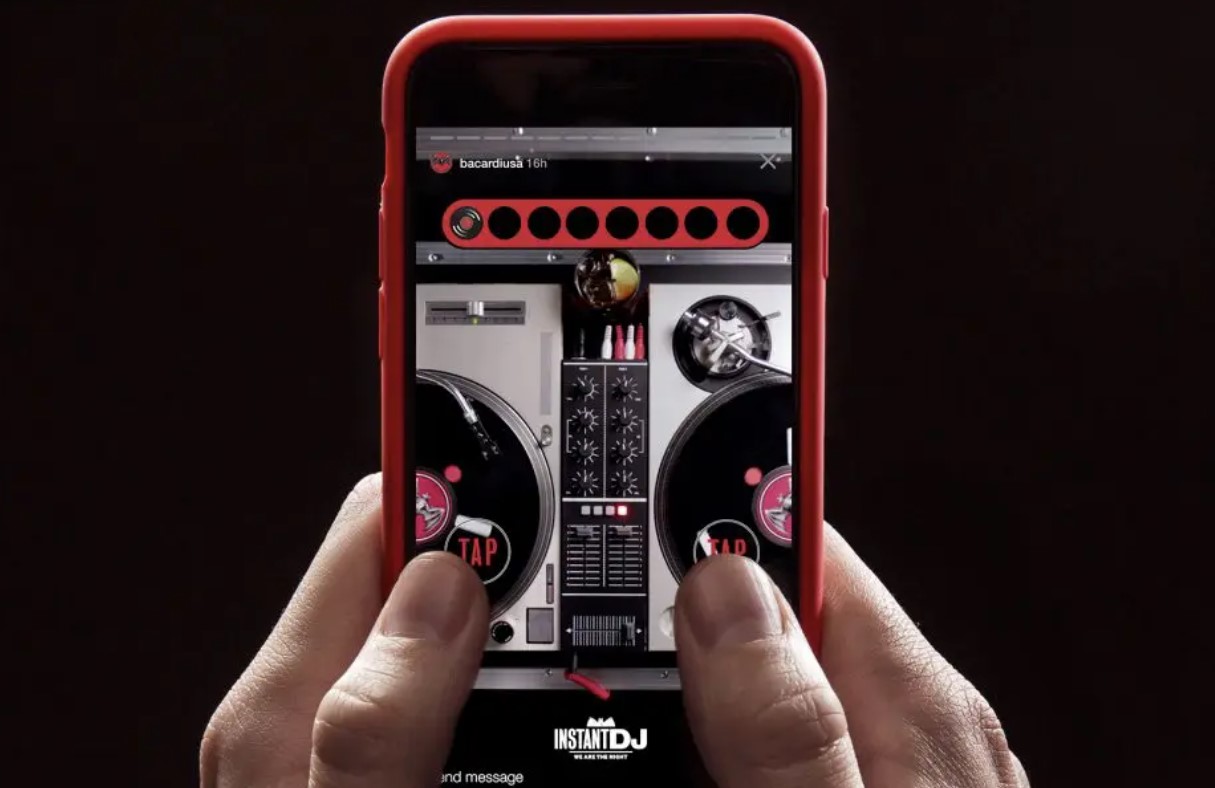 Simplify Access with Highlights
Highlights are an effective way to segregate information and improve its accessibility. Also, the ease of use gets brands more clicks and higher engagement. Remember you can highlight content from other brands too! This is a great way to employ the user generated content techniques we often discuss.
LinkedIn
Provide Insights 
LinkedIn is a great place for forex brands to establish thought leadership by sharing future outlooks and expert market analysis. Presenting analysis of calendar and news events can help forex brands stay ahead of the competition. Deep insights help you earn loyalty and draw attention to your various products and services.
Share Events
LinkedIn is a great place to share your event photos and updates. Whether you're hosting, exhibiting or just attending a forex event, this is the place to talk about it. Be sure to include details like your booth number, speaker slots and photos of the team members attending. Securing meetings in advance can avoid missed opportunities.
Poach IBs
Forex IBs (Introducing Brokers) are largely motivated by money. Fast withdrawals, high commissions and quick payments can win their loyalty. Using LinkedIn, brokers can search for top IBs and bring them over to their own brokerage. Use hashtags, groups and social media listening to help you source top IBs!

TikTok
Understand The Landscape
The finance community on TikTok is called FinTok. The space uses financial hashtags to attract young users and disseminate financial education. #stocktok received 3.2 billion views and #PersonalFinance over 8.8 billion views (yep, we're closely following this space!)
Utilise Influencers
TikTok is known for its influencers and the finance and forex space has its own set of megastars. Step, a US-based fintech, leveraged the TikTok megastar, Charli D'Amelio, and her then 91 million followers, to launch their mobile banking app. Using social proof with the help of influencers is a proven tactic in the financial domain. UK fintechs Plum, Snoop and Moneybox have also used Influencers to expand their reach.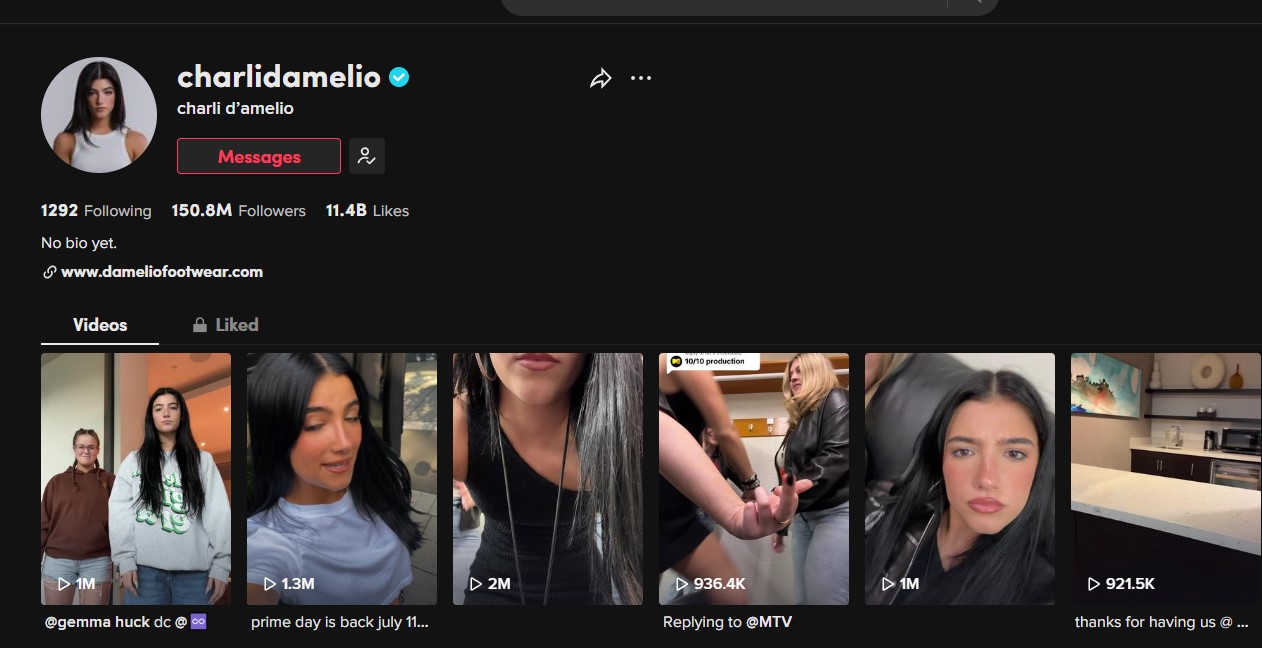 Move Fast on Trends
One of the biggest challenges forex brokers face when it comes to social media is moving fast on compliance approvals. At Contentworks Agency we understand the regulatory environment that governs forex in different jurisdictions around the world. We even publish monthly updates on forex regulations! 
However, we also understand the need to move fast on TikTok trends. In our experience, a trend lasts anything from 2 days to 1 week. So if you're still trying to get that Pedro Pasca TikTok approved, it is probably too late. We deliver content that gets approved fast, allowing you to keep up with those trends.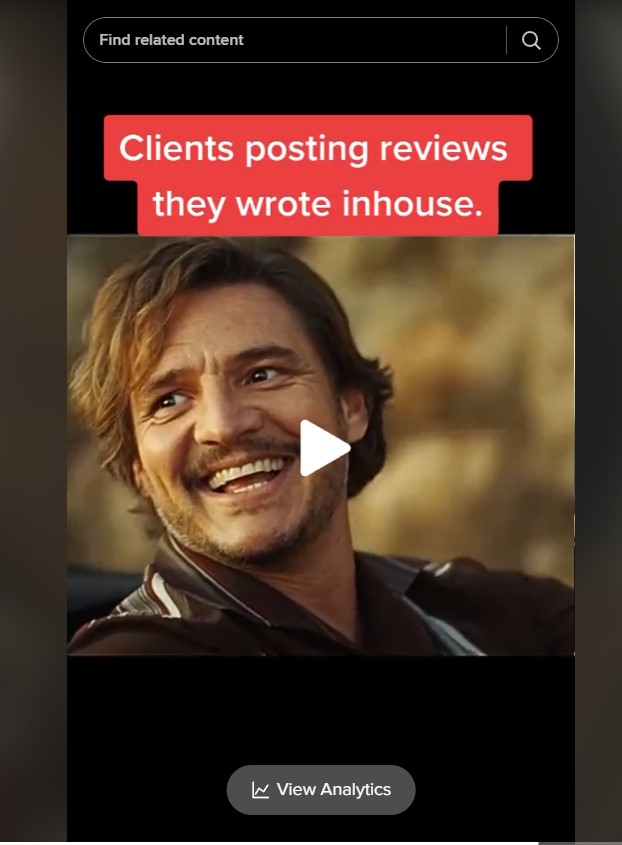 If you're wondering, this TikTok trend to the soundtrack  "Make Your Own Kind of Music" – Cass Elliot, included a scene from the 2022 movie "The Unbearable Weight of Massive Talent" featuring Pedro Pasca and Nic Cage.
Follow us on TikTok for agency fun!
Twitter
Use The Right Hashtags
Remember to use the right hashtags, whether they're branded or relevant to the finance industry as a whole. Popular hashtags include #bitcoin #cryptocurrencies #daytrading #forex #forextrading and more. You can also hashtag currency pairs such as #USDCHF or #EURJPY. Using the right hashtags allows people to easily find your content. Branded hashtags will also get people talking about your company, boosting brand awareness in turn. Branded hashtags can be associated with competitions, polls or new products.
Engage with others
If you went to a party and shouted at everyone in the room then left, you wouldn't make a great impression. the same is true on Twitter. Your channel should retweet (RT) others, quote influencers, answer comments, questions or complaints and comment on other tweets.
Get Creative
The idea that the financial sector is 'dull' is being phased out. And you can contribute to this movement by only posting content that's creative, innovative and inspiring. Links to thought-leading articles accompanied by teaser snippets are ideal. Or you could post a humorous, yet relevant GIF related to a trending topic. Video content is also incredibly popular, so how about creating an animated story of your brand?
Follow Compliance Regulations
Whatever social media channels you're on, it's essential to comply with the various rules and regulations. The financial sector is heavily governed, and regulators can and do check social media for violations with fines are frequently dished out. All content should be fair, clear and not misleading. All posts also need to include the relevant warnings which explain potential risks and warnings for your region and images shouldn't imply unrealistic earnings or excessive wealth. Compliance for social media is a huge topic and one we're pretty hot on. Check out our articles on social media compliance and speak with us for more information.
Contentworks Agency is the leading marketing agency for forex social media content. Our team is not just compliance savvy, we ensure that we stay on top of the latest sector news and social media trends. Speak to us about your social media strategy.