Gen Alpha haven't experienced the beeps of dial-up internet or the novelty of MySpace. They've not updated their Facebook status in third person or explored the joys of MSN Messenger. Quite the opposite. Gen Alpha has been part of a tech-advanced world from the day dot, with filters, videos, Instagram Stories, online shopping, disappearing messages, FaceTime, avatars, AR headsets and tweets being a normal part of life. So what does this mean for marketers? While the high demands of Gen-Z made marketers up their game, Gen Alpha is set to change the landscape even further. Let's take a look at marketing to Gen Alpha.
Marketing to Gen Alpha – Meet Your Demographic
Gen Alpha is composed of anyone born during or after 2010, with the cut-off for Alphas being 2025. This means there are Alphas that haven't even been born yet. Yikes! That said, the oldest from this group will be teenagers this year and by 2030, Alphas will make up around 11% of the workforce.
Let's look at some essential Gen Alpha facts:
By 2024, there will be more than two billion Gen Alphas and it's important for brands to realign with the children of today now. Why? Because Gen Alpha is predicted to have the largest spending power in history and you need them onside from a young age.
Almost two third of Gen Alpha own a smartphone by the age of 10, with Ofcom data showing that, even by the age of three or four, 39% of children are using mobile phones to go online. Therefore branded apps, mobile optimised content and mobile ads are definitely the way to go.
Many children of today have been shaped by lockdowns and are accustomed to being online. This is largely due to the online schooling experienced during the lockdowns. 92% of Gen Alphas play computer games and are accustomed to interacting through avatars.
A 2022 survey by market research company GWI, found that 38% of children spend most of their time on social media after school. This number increased by 43% on the weekends. The same survey showed that 43% of children prefer to speak to their friends online over the weekend instead of seeing them in person.
Influenced by their socially conscious parents, the Millennials, Generation Alpha knows the importance of holding brands accountable for sustainability and social justice during their youth.
As Gen Alpha includes 'Covid kids', this generation has already stayed at home a lot and learned to use screens to communicate. Early access to screens and the internet means that this generation is more global than any ever before – sharing experiences across cultures. They're also super confident with tech meaning there are Gen Alpha creators out there rolling in the big bucks. 11-year-old Ryan Haji's Ryan's World on YouTube has over 34.2 million subscribers and generated $250 million in merch sales alone in 2020.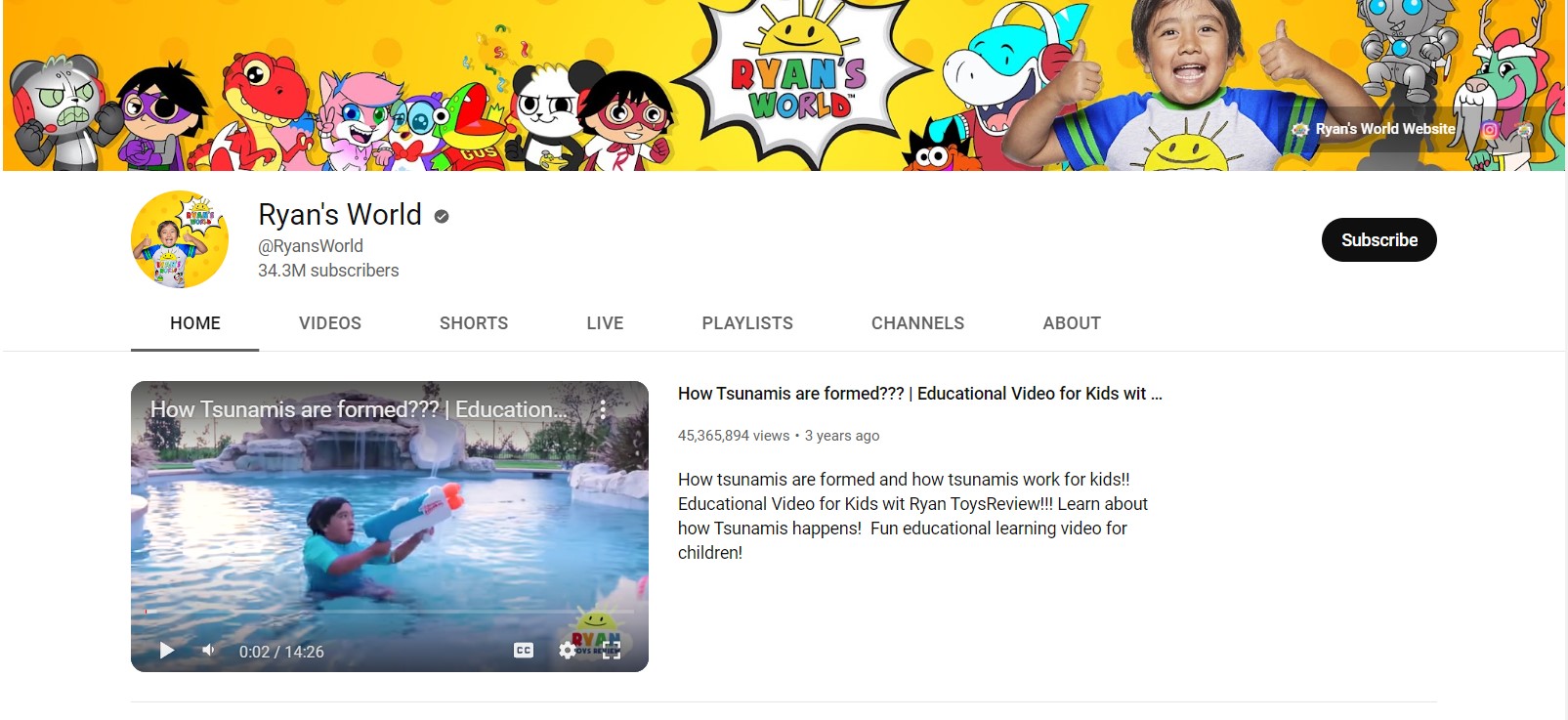 It's easy to see why Ryan's World is popular. Firstly, it's inspirational.  According to a survey of 1000 five-eight-year-olds, the fourth most popular career choice for Gen Alpha was to be a TikToker/YouTuber or Vlogger. Secondly, it's very age appropriate. Topics include, pretend play, gaming and educational videos specifically targeted at children.
How is Marketing to Gen Alpha Different to Other Generations?
When it comes to marketing, it's essential to pitch your content according to the demographic you're focussing on. After all, what works for Baby Boomers or Millennials might not work for Alphas. Gen Alpha are ultra tech-savvy. They're also the most diverse generation, with 47% of American children identifying as non-white. They've also got a strong sense of justice with 96% of Gen Alphas aged seven to nine believing that everyone should be treated fairly no matter what they look like.
The way they absorb, respond and interact with content differs too. While Baby Boomers respond well to phone calls, up-selling and cash-back programs, Gen X responds to social media and email marketing. Millennials are a huge fan of customer reviews as well as Facebook and Instagram trends while Gen Z is all about authenticity. Gen Alpha, on the other hand, are accustomed to content that gives opportunities to contribute – not just to consume. This is thanks to platforms such as TikTok, YouTube, Minecraft and Roblox. According to Pew Research, the best platform to reach Gen-Z is indeed, YouTube.
Fun Fact: Baby Shark became the first video on YouTube to surpass 10 billion views. The platform even took notice, tweeting a link to the video and adding, "ten billion views doo doo doo doo."
Brands Nailing Gen Alpha Marketing
Gen Alpha can work in two ways. One, it can target parents bringing up their Gen Alpha children. Or it can target kids themselves. So which brands are getting it right?
#1 YouTube and Netflix
With YouTube and Netflix being amongst the 'coolest brands' chosen by Alphas, let's delve into their digital marketing techniques. Firstly, YouTube offers its very own YouTube Kids channel that allows youngsters and parents to explore appropriate content easily. This comes with awesome video animations that appeal to youngsters as well as explainer content that's clear and simple to understand. Accessing a child's account requires parental verification but the process is not at all difficult – a clear win for busy adults. YouTube's simplicity is what kids love. There's nothing complicated. Just a search tool and loads of fab videos. Here's a rundown of some of the most popular YouTube children's channels.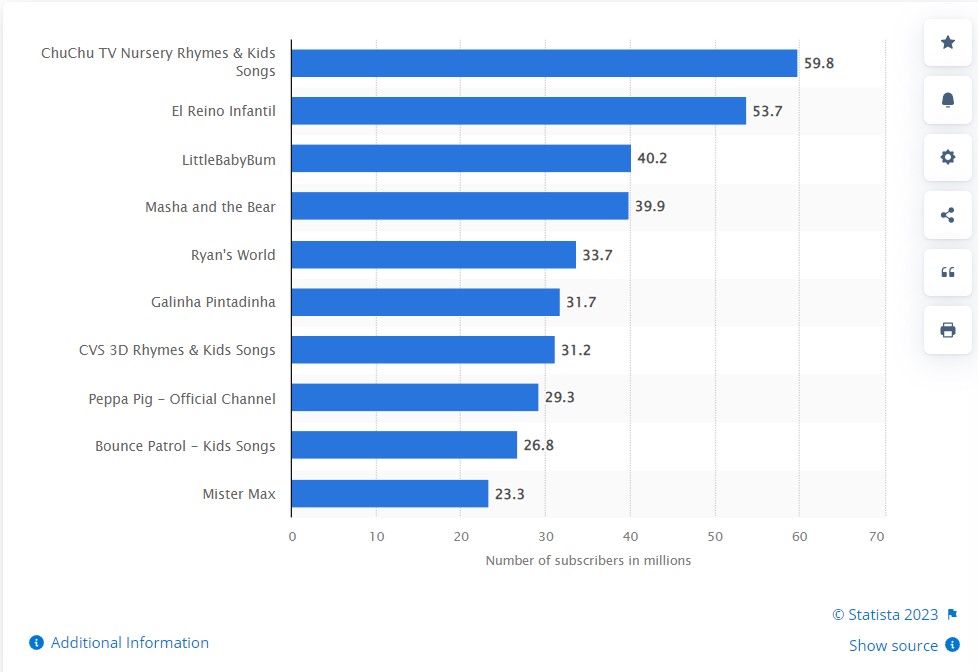 Similarly, Netflix dedicates a section of content solely for Gen Alpha. Netflix also markets across a wide range of social media channels, catching the attention of both children – and their Millennial parents. They regularly promote child-friendly debuts on platforms like Instagram using short movie clips.
#2 NatWest Rooster Card
Aimed at children aged six and above, NatWest's Rooster Card is designed to give kids financial independence from a young age. NatWest offers a wide range of clever marketing techniques for this product including getting children and parents involved in the Big Energy Saving Week. As Gen Alpha are acutely aware of the environment, this is a great way to garner attention from an eco-conscious demographic. NatWest also offers a 'free trial' for parents who may be slightly sceptical about giving their children a pay card. As NatWest really has to convince Millennial parents to take the plunge, they also use reviews for credibility. Remember, Millennials seek out reviews before buying products, so this is a great tactic.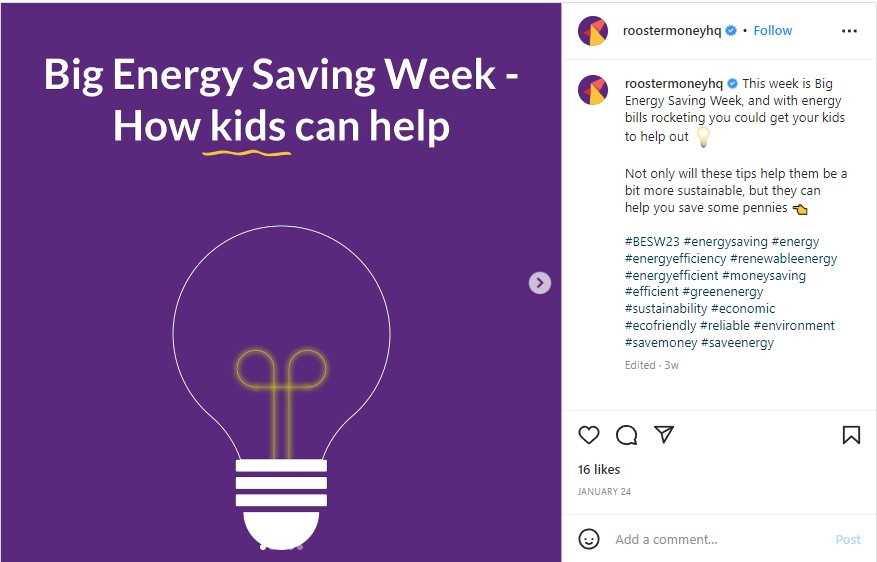 #3 McDonald's
It's no secret that McDonald's has a huge family following. In fact, the brand is skilled at branding to kids with its strong primary colours, playgrounds, birthday parties. and of course Happy Meals with free toys! Many of their videos are comical and address kids directly.
McDonald's also uses visually striking imagery that's not easy to scroll past on platforms like Twitter. Take a look at their Pokemon-themed Happy Meal being promoted with a bright visual and a super simple caption.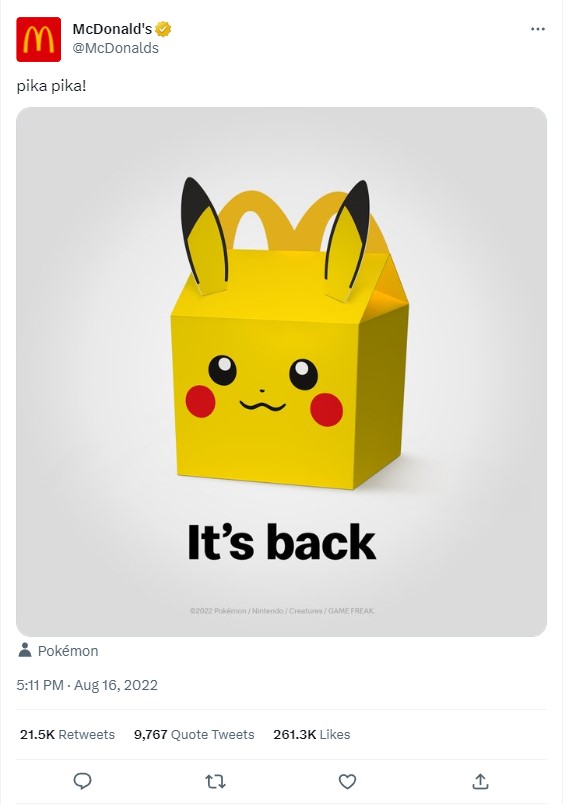 The brand also launches unique initiatives such as Camp McDonald's which instantly has a kid-friendly vibe. In Summer 2022, Camp Mcdonald's offered a unique in-app experience complete with the "hottest lineup of food deals, menu hacks, limited-edition merch and music performances from amazing artists." Complete with festival-style posters, this idea helps to bridge the gap between super young children and adults, helping pre-tweens and teends bond with the brand for life. This type of marketing is particularly clever as it takes youngsters on a journey throughout different stages of their childhood.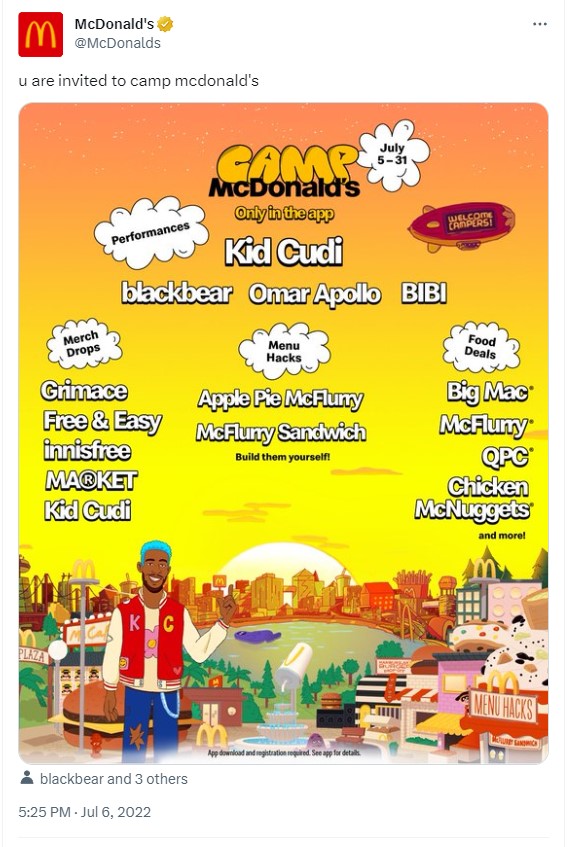 #4 Minecraft
Unless you've been living under a rock, you'll know that Minecraft is a big deal with Gen Alpha. And the brand is tapping into the interactive nature of the game by creating interactive social media content. What's great about many Gen Alpha brands is that they directly communicate with their audience, so there's no doubt who the content is for. Take a look at the below campaign which is both seasonal and easy to find thanks to the branded #FeatureMeMinecraft.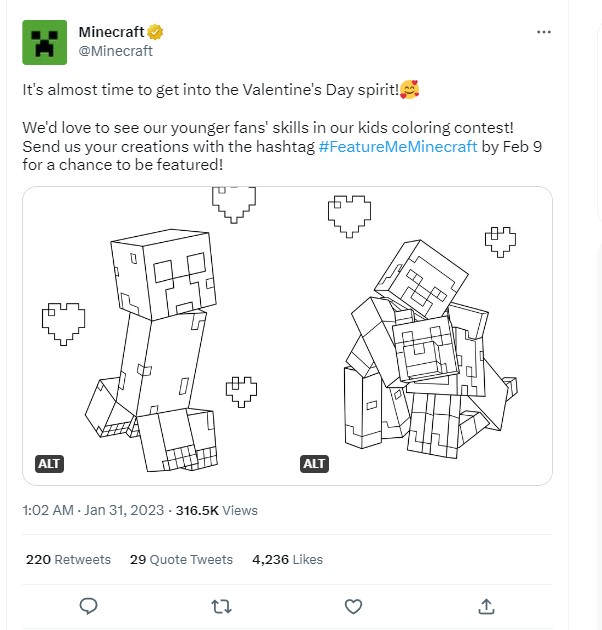 Roblox is another fave with Gen Alpha. Roblox is an online game platform that allows users to program games and play games created by other users. Gen Alpha uses Roblox as a social platform, not just a game. It's a social platform that allows them to build a community to socialise, share and connect. 63% of Roblox users are under the age of 16 and 55% of children aged 9-12 in the USA play the game each week.
Marketing to Gen Alpha – A Checklist
Create interactive marketing experiences
Explore niche social media platforms
Create meaningful and relatable content
Be authentic and transparent
Have a strong online presence and functionality
Be aware of concerns and causes
Gen Alpha will mark a new digital age of hyperconnected consumers. We're working with finance brands looking ahead to the next generation. Talk to our team now for social media marketing, content, financial education and video marketing.