What better way to start Women's History Month than with a powerful fact. Thanks to five exciting CEO appointments on 1 January 2023, women now run more than 10% of Fortune 500 Companies for the first time ever.  While this might not sound like a good stat, the number of women at the top has been stuck around 8% for years so this is definitely progress. Join us as we meet the women powering today's Fortune 500s.
Fortune 500 Explained:
Before we take a closer look at the women driving some of the world's biggest companies, let's be clear about what the Fortune 500 actually is. Put simply, it's a list compiled and published by Fortune magazine that ranks 500 of the largest United States corporations by total revenue for their respective fiscal years. The 68th edition of the list was released in May 2022 and showed that despite rising inflation, supply chain issues and ongoing pandemic problems, the 500 named corporations managed to generate a record $16.1 trillion in revenue and $1.8 trillion in profits. Not bad at all!
Quick Fire Stats:
The companies on this year's list are based in 232 different cities spread across 37 states.
For the first time since 2010, Texas was home to the most companies on the Fortune 500, with 53.
After seven years at the top, New York fell to number two with 51 companies, followed by California at number three with 50.
Retail goliath, Warmart, extended its streak at number one on the list for a 10th consecutive year, bringing in more than $570 billion in revenue.
At number two was Amazon.com which saw a 22 % jump in revenue, eclipsing the $450 billion mark. Apple came in at number three, earning $95 billion in profits and at number four was CVS Health, with CVS being the highest-ranked company ever to be led by a female CEO. Go Karen Lynch.
Katharine Graham was the very first woman to lead a Fortune 500 company when she took over at The Washington Post back in 1972
So with all this in mind, here's a rundown of 10 women powering today's Fortune 500s.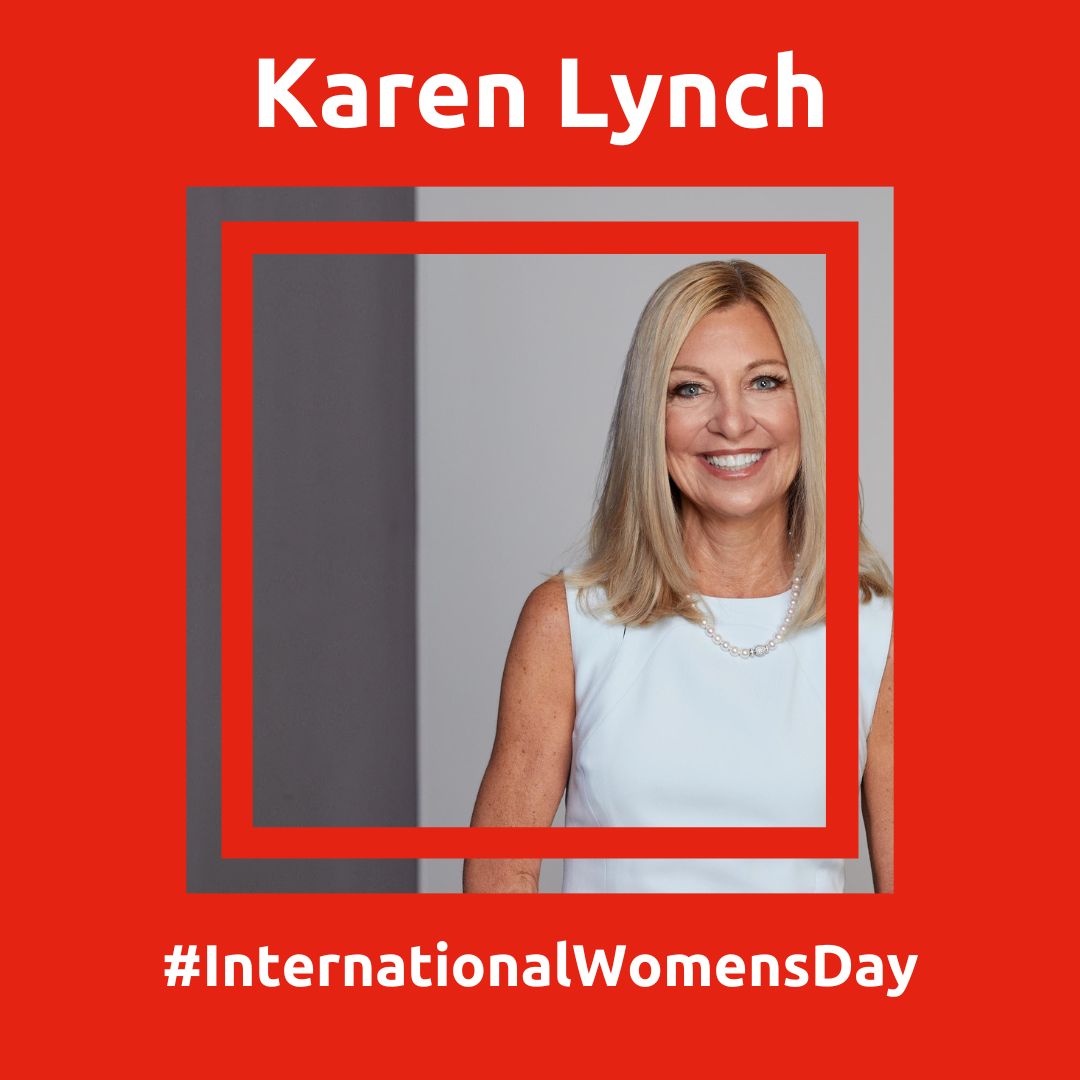 Having been placed on Fortune's list of the 50 Most Powerful Women in Business for the past six years, it's perhaps no surprise to see Karen Lynch enjoying phenomenal success as President and Chief Executive of CVS Health. With more than three decades of experience in health care and 300,000 colleagues under her leadership, Lynch has catapulted CVS Health to number four on the Fortune 500 – a record-breaking achievement for a female lead. In 2022, Fortune named Karen the Most Inspirational CEO and she was also included on the Bloomberg 50 list of people who have changed global business and Forbes' inaugural 50 Over 50 list.
One of Lynch's main ambitions is to make healthcare more accessible for all. Speaking on this, Lynch said:
The pandemic shined a bright light on the inequities of health in America. We believe there are preventable differences in access to care and health outcomes.
Under her leadership, the company has worked to boost virtual health visits and deploy mobile vans in underserved communities, providing everything from preventative screening services to vaccinations.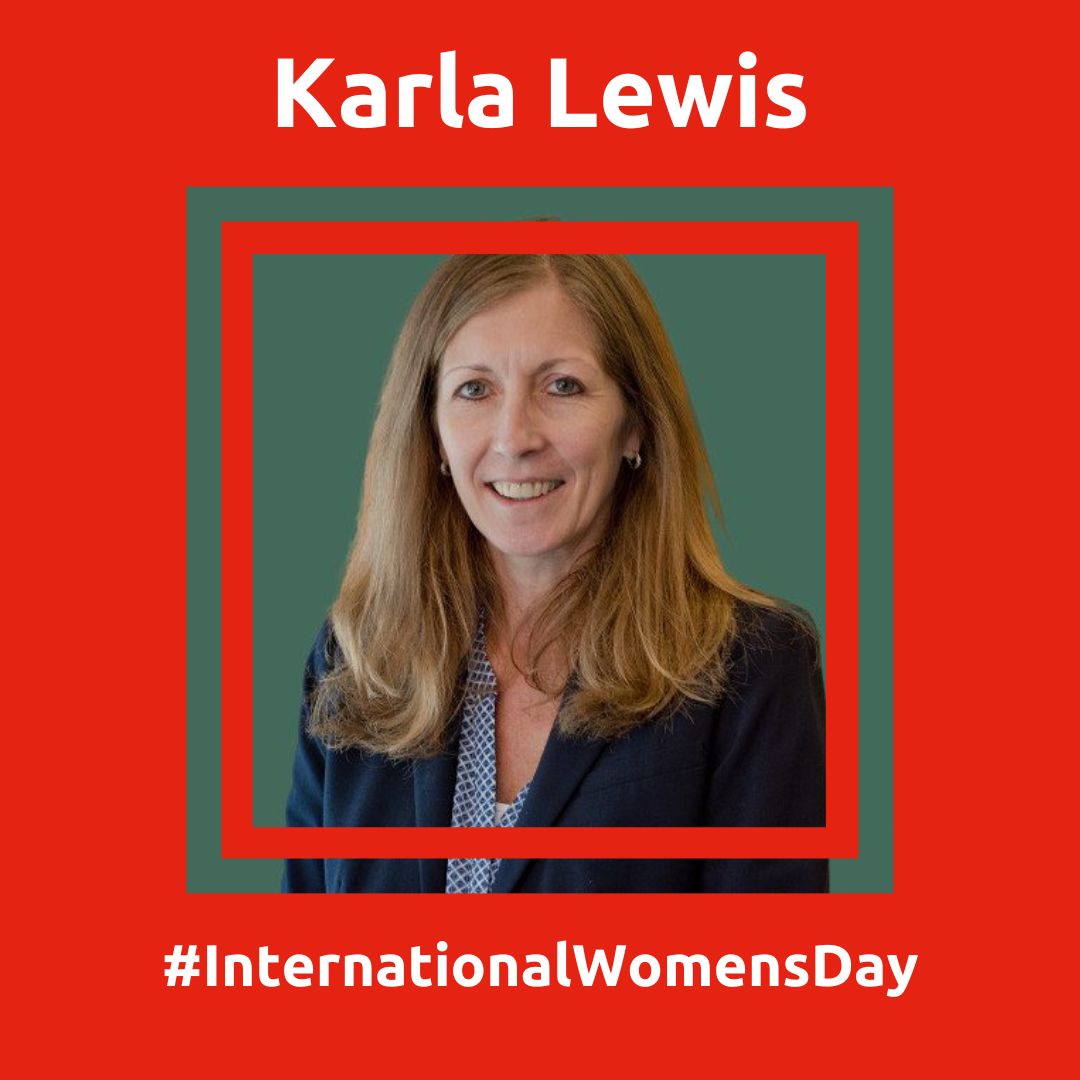 Having served over three decades with the multibillion-dollar metal solutions company Reliance Steel & Aluminium, Karla Lewis eventually landed the role of CEO. Lewis was one of the five women appointed to CEO for Fortune 500 companies on 1 January, 2023, succeeding James D. Hoffman and helping to achieve that important 10 % milestone for female Fortune 500 leads. Proving she could lead from the top, Lewis had previously held other significant roles within the company including Chief Financial Officer (CFO) and Senior Executive Vice President.
Speaking of her new position, Lewis said:
I am deeply honoured to serve as CEO of Reliance and grateful for the trust and confidence that the board has placed in me. I am excited to continue working together with our experienced and strong operational leadership as well as all of the incredibly talented people throughout Reliance to extend our history of delivering industry leading results and increasing stockholder value.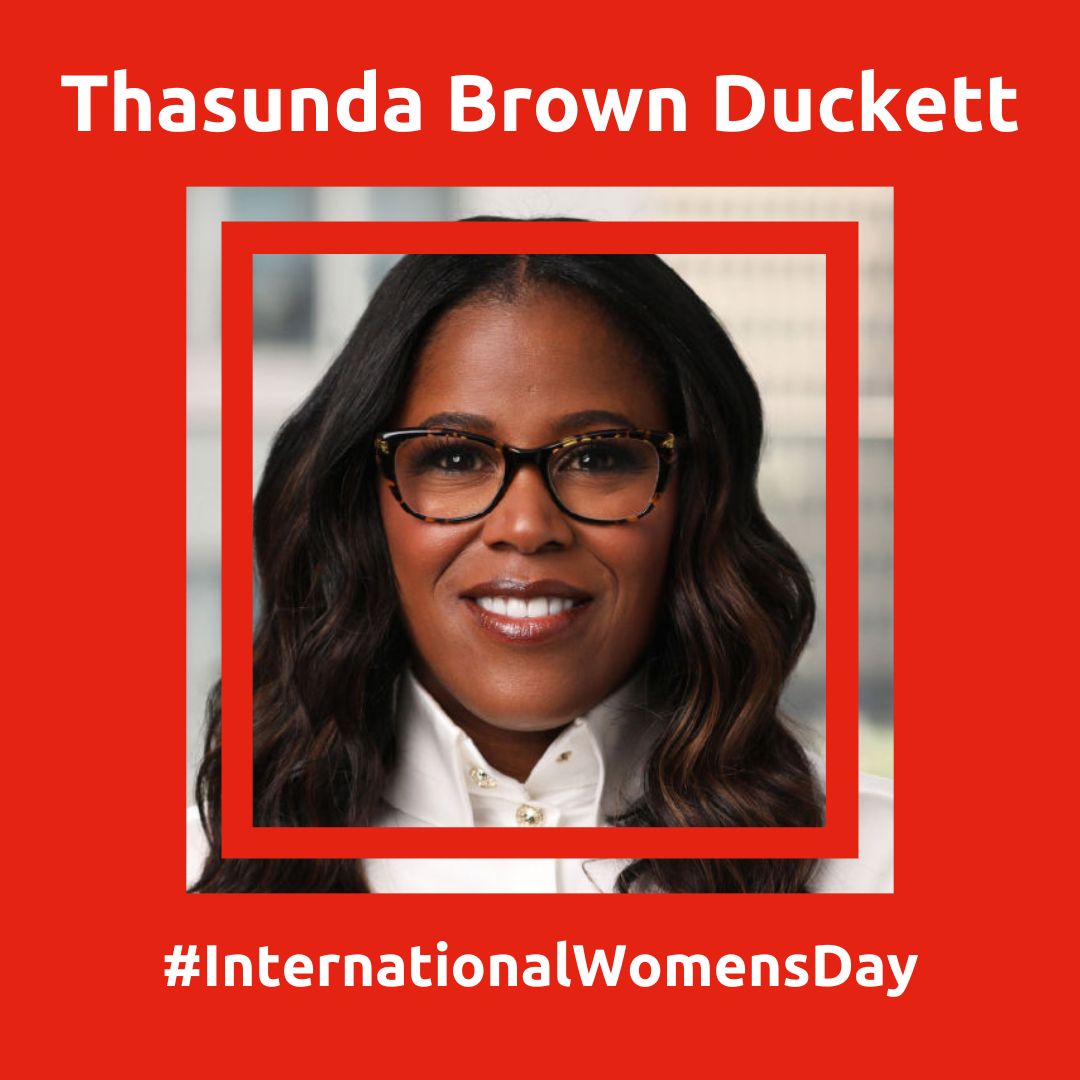 There are just six black chief executives sitting atop Fortune 500 companies, making up just over 1% of businesses on the 2022 ranking. Let that sink in for a minute. Of those, just three minority women CEOs (two black) spearhead Fortune 500 companies including Thasunda Brown Duckett. As former CEO of Chase Consumer Banking, a division of JP Morgan, Duckett is now CEO of TIAA, a leading provider of secure retirement and outcome-focused investment solutions to millions of people and thousands of institutions.
The New York native believes her humble beginnings helped her build tenacity, work ethic and faith. She also felt connected to building financial security and finding a way to pass something down to future generations. Speaking about her background, Duckett said:
We didn't have a lot. We had our financial insecurities. We had our ups and downs, but through it all, our faith and values were at the centre of everything." She continued, "When I think about the opportunity to lead and to be in a position to have a voice, it's deep within me because I know that I can be the change.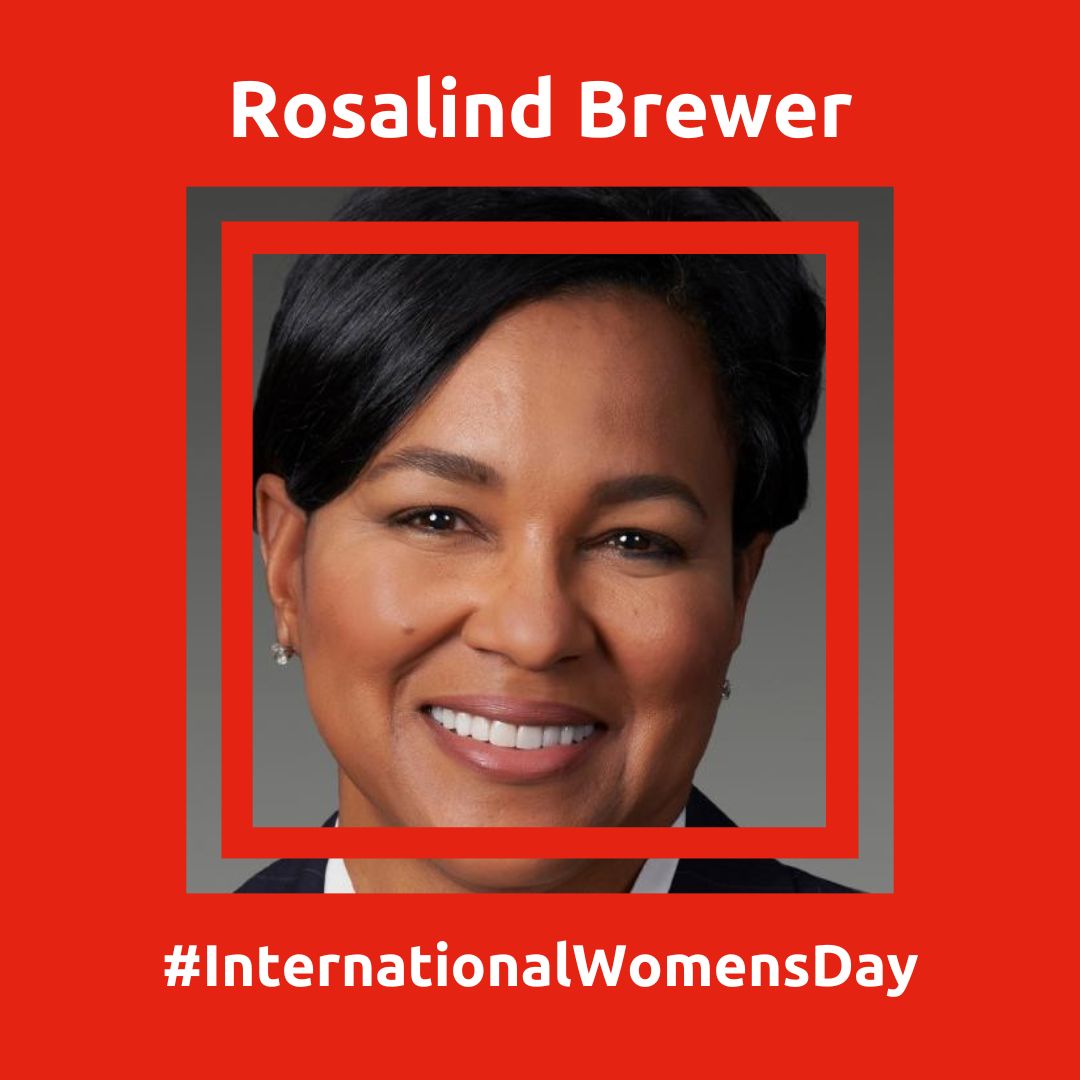 Rosalind Brewer became the second black female CEO to lead a Fortune 500 company just two years ago. As the first African American woman CEO of Walgreens Boots Alliance (ranked number 18 on the Fortune 500 list), Brewer is regularly asked about issues of diversity and strives to be as frank and open as possible, believing herself to have unique opinions. Speaking about career and culture, Brewer said:
I take advantage of an opportunity to learn and educate those around me, because I can feel it when they're unfamiliar with me or my culture. I don't hide my culture. I talk about it very openly. I feel like that is almost my second reason for being. Everybody has their purpose in how you get into a situation or an environment, but I take advantage of it and do everything I can to teach and expose people to my culture and who I am." She added, "I learned early in my career, I'd say maybe five to seven years out of college, that I really wanted to bring my whole self to work so I don't cover up my culture at all, and I think that that's helpful for me because they know how to count on me and what the expectations are in terms of interacting with me.
What an inspiration. Brewer's advice to leaders? Put your phones down and listen to your colleagues. Nice!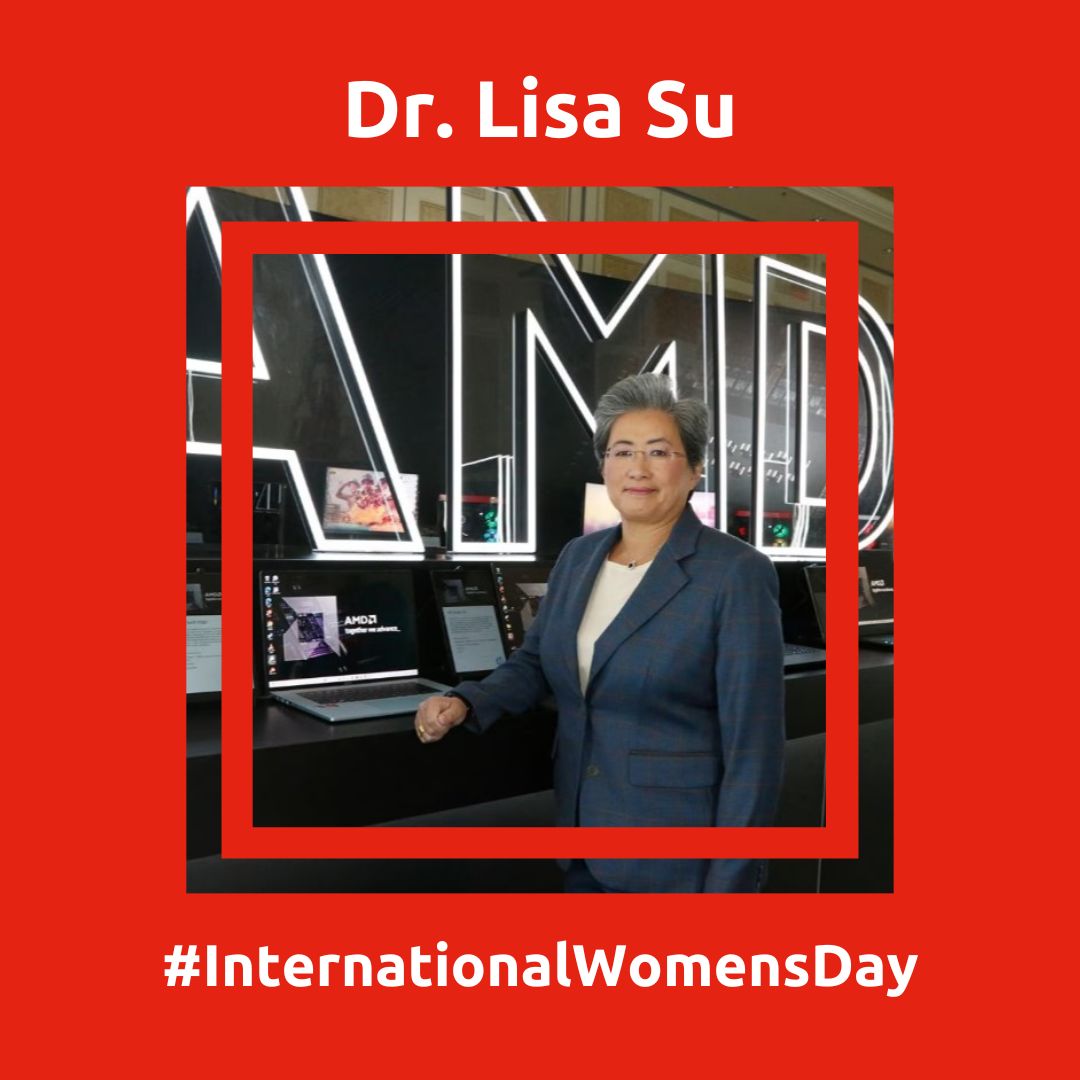 Born in Taiwan, Dr. Lisa Su emigrated to the US at a young age and relentlessly climbed the career ladder to become one of the most powerful women in tech. Having joined Fortune 500 company Advanced Micro Devices (AMD) in 2012 as Senior Vice President and General Manager, Dr. Lisa Su was appointed as CEO in 2014 and has received accolades for spearheading AMD's turnaround. She was named on the 2022 Fortune Most Powerful Women list as well as Forbes' 50 Over 50 and was reportedly the first woman to become the highest-paid CEO.
Speaking of her love for technology and her achievements to date, Su told CNN Business:
I spent my career in semiconductors – there aren't that many large U.S. semiconductor companies. So I was really excited to become CEO.
Fun Fact: As of February 2023, AMD had a market cap of $127 billion making AMD the world's 97th most valuable company by market cap according to data.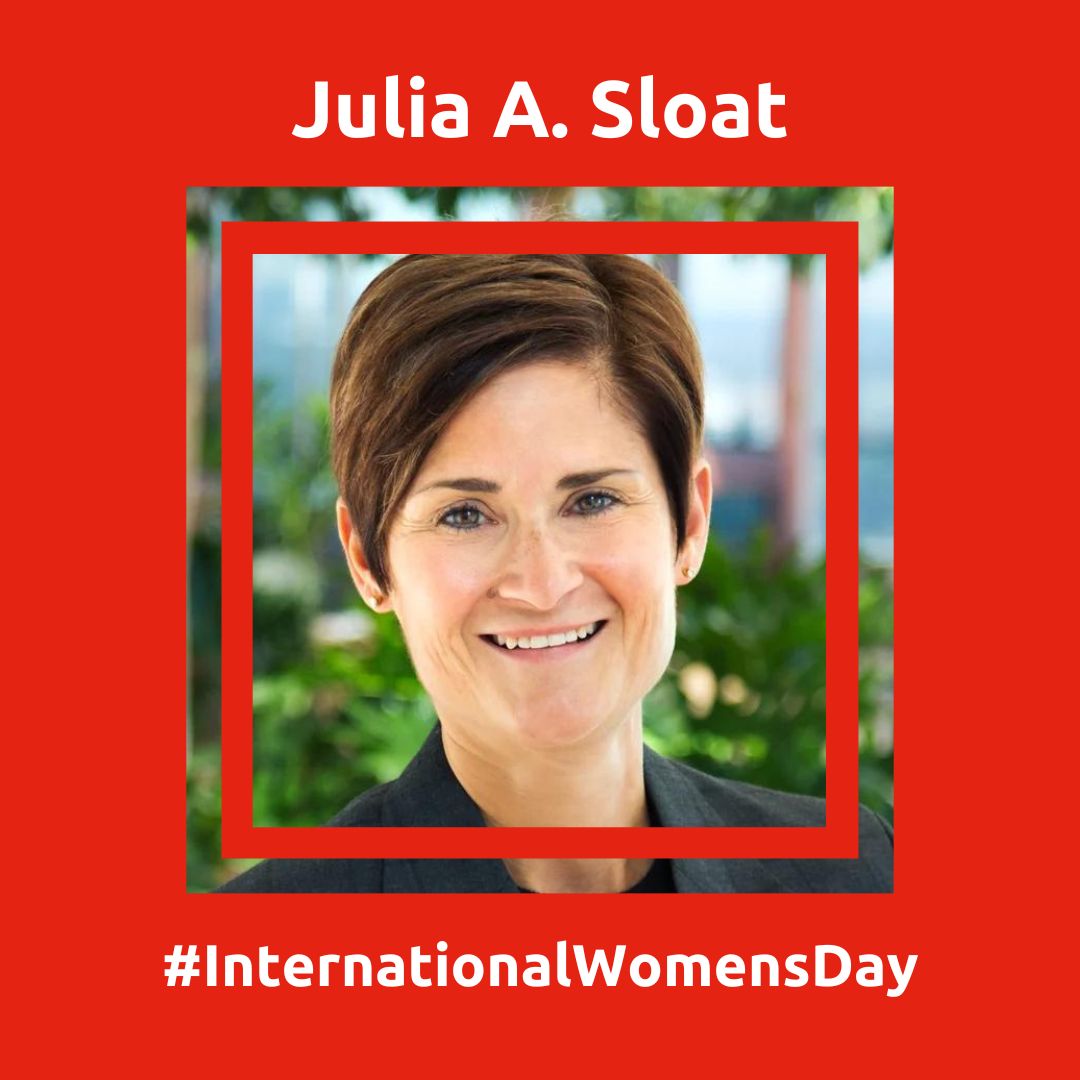 Taking the reins for the American Electric Company is CEO Julia A. Sloat. She's AEP's 11th President and seventh CEO in the company's more than 100-year history and most recently served as President and CFO of AEP from August to December 2022 before being promoted in January 2023. Sloat succeeded male CEO Nick Akins who stepped down as part of the company's succession plan but will remain chairman of the company's board.
In a statement, Sloat said:
This is a time of tremendous change and opportunity for AEP as we invest in new energy technologies and infrastructure to provide clean and reliable energy to our 5.5 million customers." She continued, "I'm honoured to have the opportunity to lead an amazing team of nearly 17,000 employees and have seen first-hand their commitment to the communities we serve and ensuring our customers can count on us every day to power their lives and businesses. It's an exciting time to be in this industry and build on the 116-year legacy of AEP.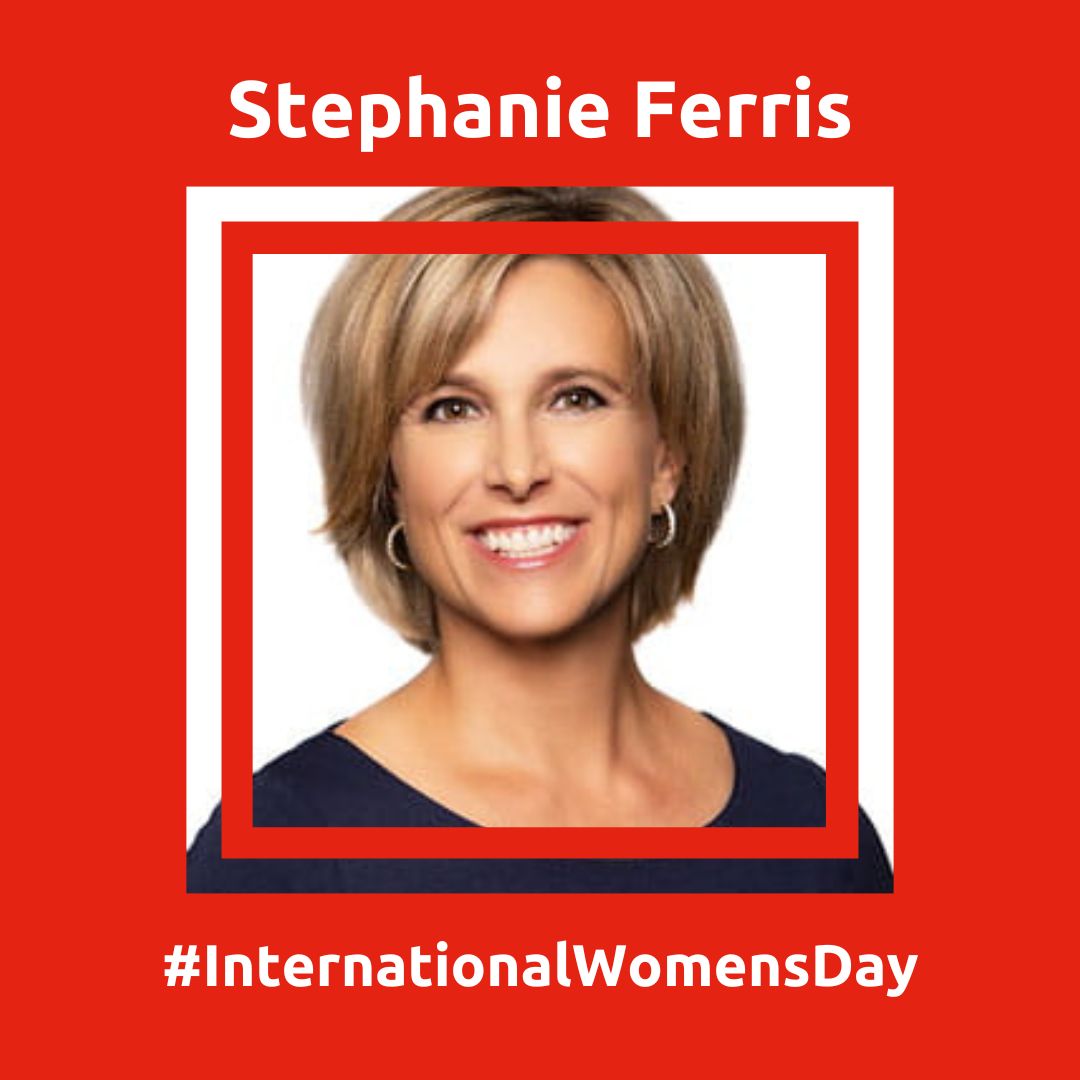 With decades of fintech knowledge and expertise in payments, technology platform businesses and diving digital transformation, the President of Fidelity National Information Services, Stephanie Ferris, was appointed CEO on 1 January, 2023. Ferris succeeded Gary A. Norcross having been integral to FIS' global growth and is responsible for continuing the support of more than 14,000 clients across 100 countries.
Continually growing and developing FIS leadership talent, including succession planning, has remained a key focus of my agenda with our Board," stated FIS Chairman and former CEO Gary Norcross. "Since joining FIS, Stephanie has continually demonstrated tremendous leadership and bold actions in achievement of our goals. The Board and I are extremely confident in her ability to lead FIS in its next chapter of growth and transformation.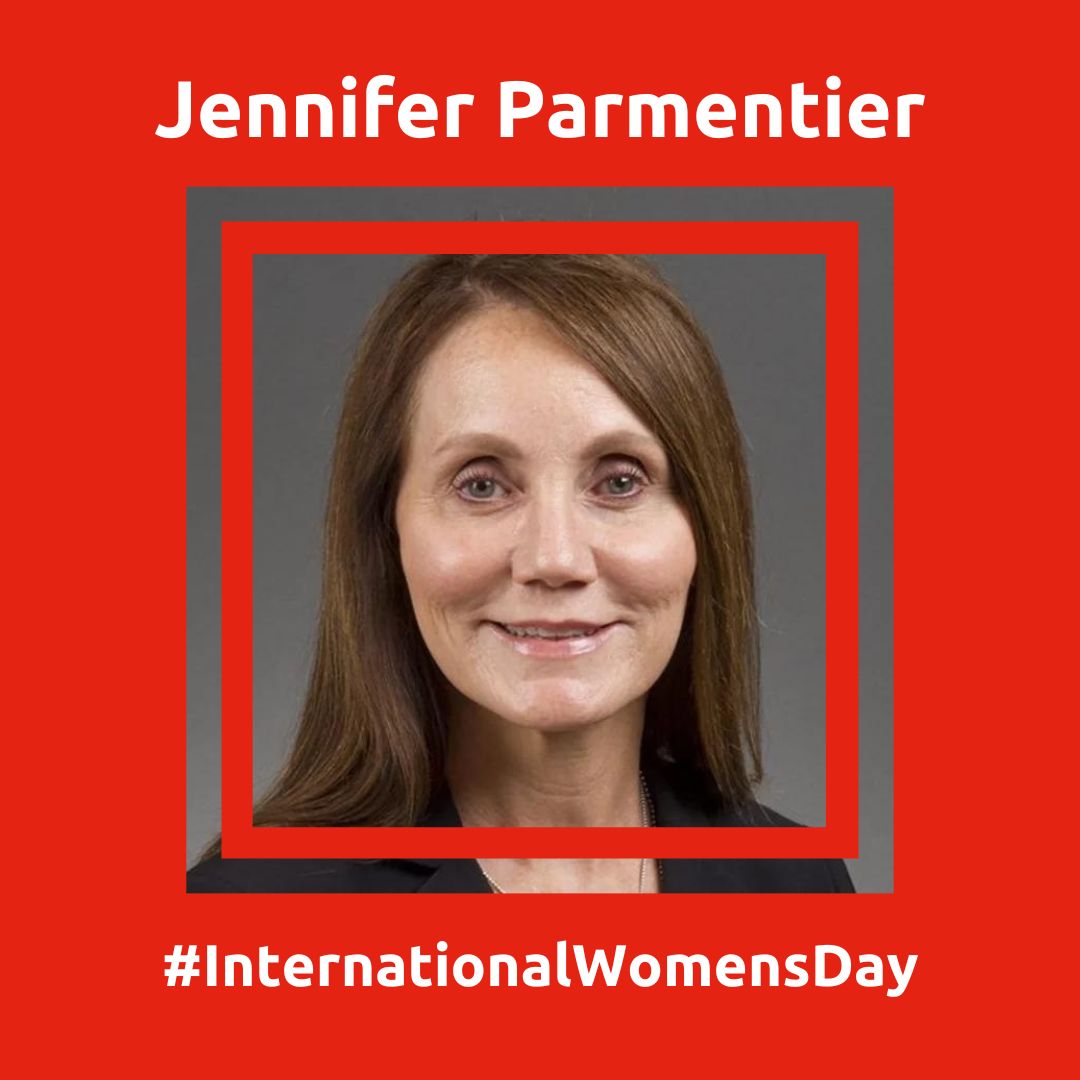 In another New Year's Day shakeup, Parker Hannifin Corporation announced Jennifer Parmentier as the new CEO. Parmentier became COO in 2021 with responsibility for all of Parker's operating groups. She was previously Vice President and President – Motion Systems Group from 2019 to 2021 and Vice President and President – Engineered Materials Group from 2015 to 2019, where she was responsible for all financial and strategic aspects of the global operations of those operating groups.
Since joining Parker in 2008, Parmentier has enjoyed a wide number of operational roles including General Manager of the Sporlan Division in the Instrumentation Group and General manager of the Hose Products Division in the Fluid Connectors Group. Speaking of her new role, Parmentier said:
It's an exciting time to take on the leadership of Parker with its rich history of success. My goal will be to continue to build upon the tremendous work and momentum that Tom, Lee and our global team have set in motion. This will include an ongoing focus on the key principles of The Win Strategy, which will be the foundation for us to achieve our five-year goals.  It's a great time to lead Parker to our next level of engagement, customer experience, growth and performance, all while our people and technologies make the world a better place.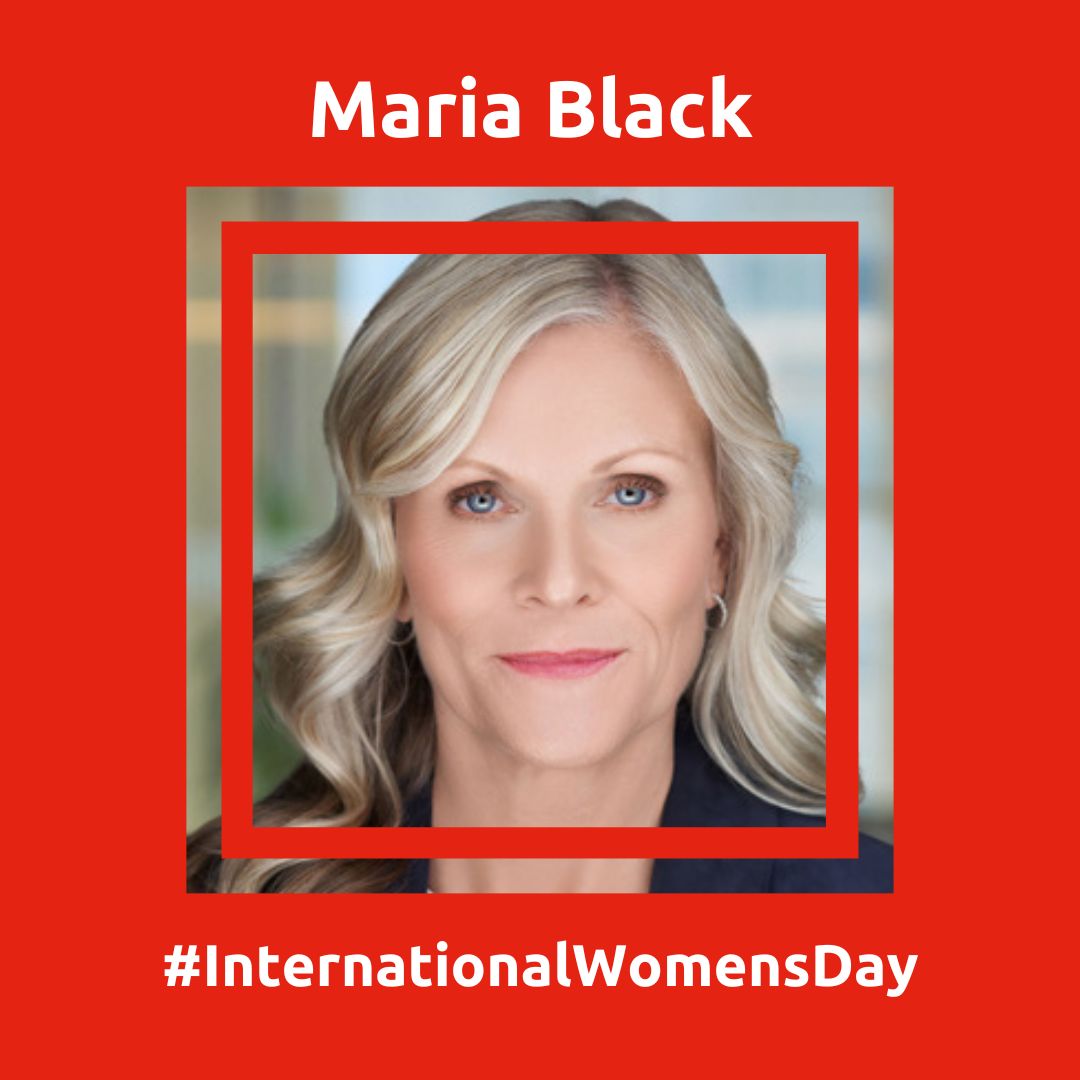 Maria Black is the CEO of payroll and HR company Automatic Data Processing, better known as ADP. Serving as ADP's seventh CEO since its founding in 1949, Maria is responsible for delivering a reliable and trusted service relied on by over one million people.
Maria's vision is rooted in innovation and she seeks to ensure employers and employees who use ADP's products remain at the heart of each step forward. Through data-driven insights, Maria believes the ADP team can help clients create a more diverse, equitable and inclusive world of work. Maria shares her passion for progress through programs supporting women in leadership and veterans. In a message on corporate social responsibility, Maria said:
Our clients inspire us to keep innovating and help them make a positive impact for their businesses and their people. Clients trust us with their most sensitive information, and we earn their confidence by maintaining the highest values and following rigorous standards. We strive to listen, design and deliver the solutions that help meet today's ever-shifting environment.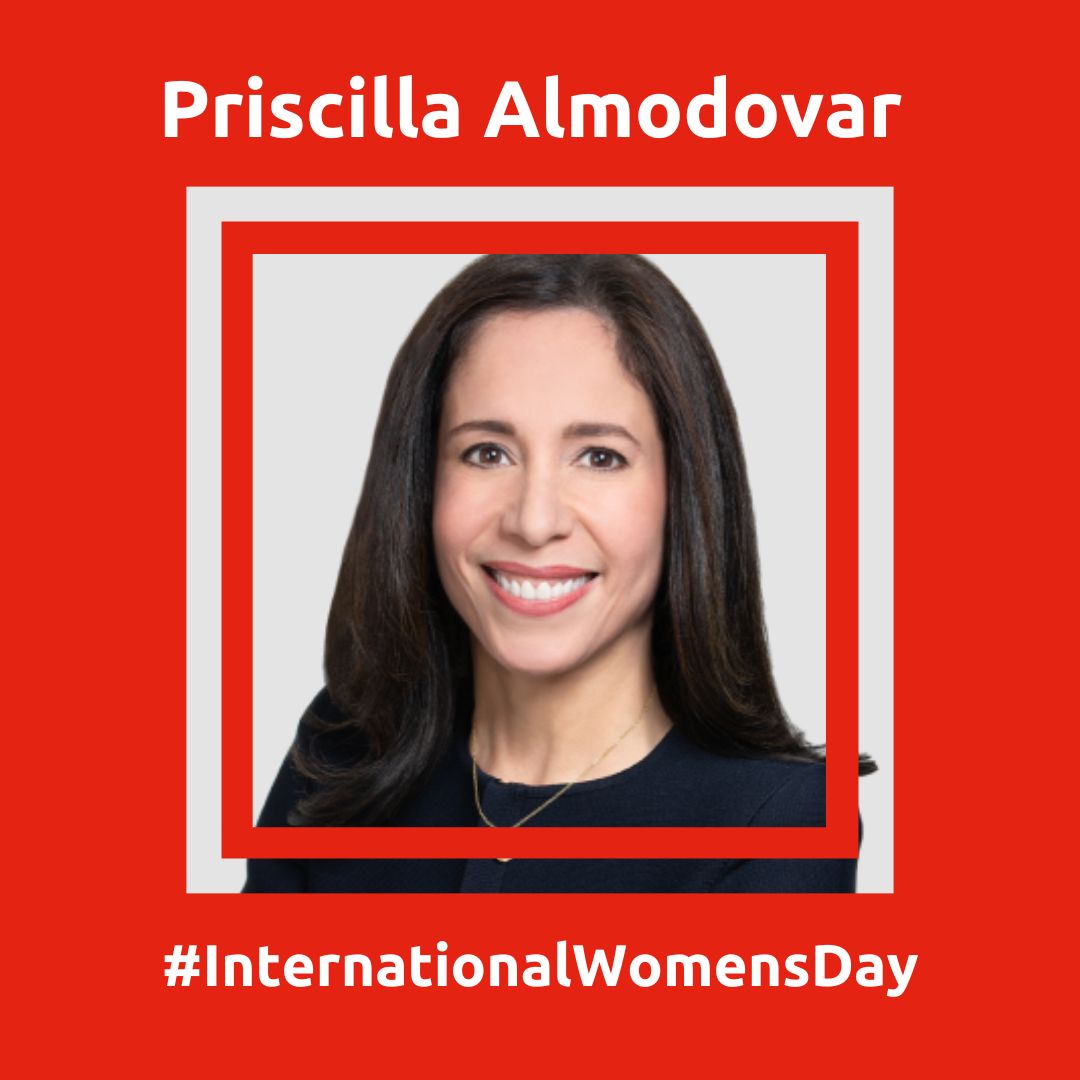 Priscilla Almodovar is Fannie Mae's Chief Executive Officer (CEO) and serves on Fannie Mae's Board of Directors. Fannie Mae, also known as the Federal National Mortgage Association (FNMA) ranks 33 on the Fortune 500 list, with Almodovar responsible for overseeing the firm's strategy, managing risk, driving innovation and efficiency and promoting and fostering diversity and inclusion through the business.
Speaking about Priscilla's 2022 appointment, Michael J. Heid, Chairman of Fannie Mae's Board of Directors said:
Priscilla's vast experience in large, complex businesses and her commitment to affordable housing makes her an ideal choice to further Fannie Mae's mission to facilitate equitable and sustainable access to homeownership and quality affordable rental housing across America.
Women are steadily smashing glass ceilings and achieving the success they deserve. As a women led content marketing agency, we're here to champion women in the finance space and push for equal pay, equal education and more opportunities for women around the world. We wish everyone a Happy International Women's Day and Women's History Month.