Since the early days of Six Degrees (1997) and Myspace (2003), social media has been transformed by interactive new features including AR filters, Stories and Reels. The Big Three of social – Facebook, Twitter and Instagram – have dominated to date. But we are seeing the landscape trend towards more niche sites and less "one size fits all". Because it doesn't.  Join us as we check out 12 social media sites to watch in 2023.
The State of Social Media: The Facts You Need to Know
Put simply, social media isn't going anywhere. In fact, the latest figures show that there are expected to be 4.89 billion social media users worldwide in 2023 – a 6.5% increase from a year ago. This figure is also 2.2 billion more than the number of social media users in 2017, which represents a huge 79.1% jump in just five years. As social beings, we love to stay in touch with one another. But this doesn't mean things will stay as they are. In fact, we're already seeing quite significant shifts in platform usage and user expectations. So let's zoom in on this for a second.
According to reports, over 30 million users are expected to leave Twitter in the next two years. This is due to mounting concerns over technical issues and the alleged proliferation of offensive content after Elon Musk's $44 billion takeover. Many users have also reported losing followers, a real concern for those wanting to build up a significant digital community.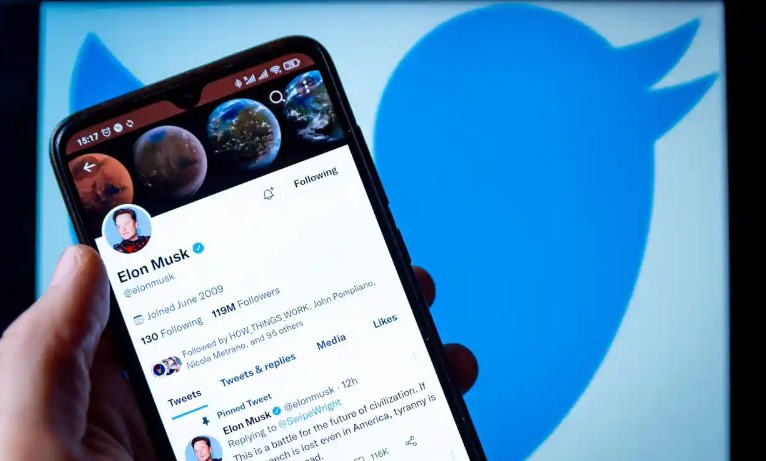 Such negative feedback from high-profile Twitter users is never a good thing, right?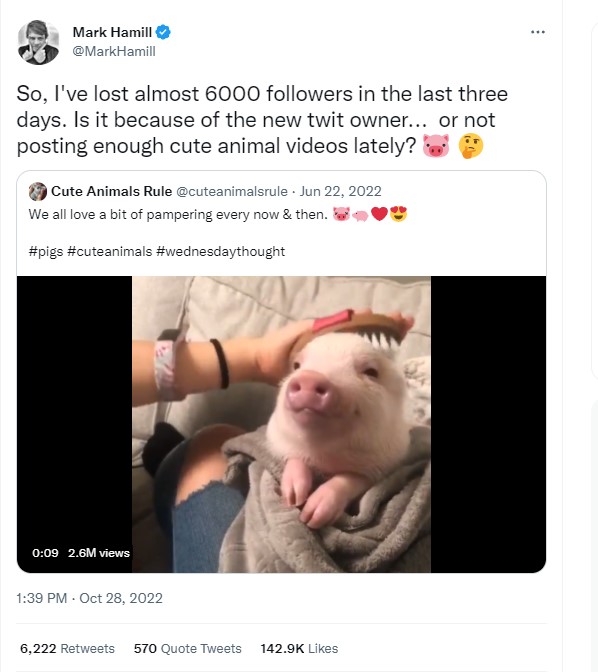 And Twitter's not the only platform experiencing turbulent times. Facebook is also noticing demographic changes. Sure, it's still the most used social platform globally with almost 3-billion monthly active users but Facebook is losing the interest of a younger demographic. Fresh data from Forrester's October 2022 Consumer Energy Index And Retail Pulse Survey shows 25% of Gen Z adults plan to spend less time on Facebook in 2023, while 7% say they will quit Facebook entirely.
And what if Zuckerberg's beloved Metaverse flops? A lot is still very much in the air around this digital world. A new UK survey revealed that 40% of those surveyed were 'not interested at all' in the Metaverse because they didn't want to depend on technology even more. Many also thought the Metaverse was somewhat impractical because of the 'equipment that's required' which is certainly a fair point. Would you want to wear an AR headset to access a Meta universe complete with your own avatar?
The landscape is constantly changing. So what should we expect for the year ahead? Here are 12 social media sites to watch in 2023.
Triller is an American video-sharing social networking service that allows users to create and share music videos. Now where have we heard that before? Oh yes, TikTok. TikTok exploded during lockdown periods. But considering Triller sued ByteDance, the Chinese parent company of TikTok, for infringing patents related to video editing, we can assume there's some not-so-friendly rivalry going on behind the scenes. Triller even tried to buy TikTok with a $20 billion bid showing the ongoing head-butting and competitive nature of the industry.

So where does Triller sit in the market? Well, the app uses AI to automatically and flawlessly sync videos to music and allows users to show off their unique talent for performing. Downloaded more than 350 million times, the app has secured investment from numerous celebs including Snoop Dogg and Marshmallow and last year reportedly secured a $310 million investment from Luxembourg investment firm, GEM. Despite an ongoing lawsuit with Sony Music over copyright infringement, could Triller get a popularity boost in 2023?
Valence is a global community of black professionals designed to connect the most talented and powerful individuals working in tech, finance, media and entertainment, retail, operations, supply chain and many other fields. There are many incentives to join Valence which could attract new app downloads in the coming months. For professionals, there's access to mentors, career opportunities and exclusive event info. There's also the chance to mingle and talk through ideas with like-minded peers. For companies, there's the chance to seek top recruits and discover black talent at its best.
Elpha is a bustling, supportive and vibrant social network for women in tech looking to build their careers. As a community of 35,000+ women, members can talk candidly about their tech experience, share knowledge, learn from experts, grow their professional networks, discover career opportunities and make new friends. Speaking of her passion for this network, Co-Founder Cadran Cowansage said:
I believe as an engineer that a product should be built by women and intentionally for women from the ground up. The other platforms were all built by men and that diffused into the culture. I wanted the culture from the very first day to be defined by women, and I couldn't find such a place online. So I built one.
Now that's girl power.
If you're navigating fertility, pregnancy, motherhood or menopause and are looking for help, support and company from a friendly community – this app could be for you. Over three million women have joined to date making Peanut a popular app for women to connect and ask questions during some of life's most vulnerable, challenging and often lonely moments.
As with apps like Valence and Elpha too, social media platforms are being created to address a specific niche or group of people. This allows those with similar interests to come together and talk openly about specific topics. This is a noticeable and important shift from platforms like Facebook and Instagram which require people to search for and follow brands, people and pages they might like.
Technology has come on leaps and bounds in recent years, with crypto and blockchain now fuelling many digital concepts – including Steemit. Steemit is a blockchain-based blogging and social media website where users can gain a cryptocurrency known as STEEM for publishing and curating content. Essentially, users are rewarded for adding value to the network. Steemit could trend in 2023 for numerous reasons including
An increased adoption of cryptocurrencies. The more people who know and understand crypto, the more likely Steemit will grow in popularity.
User-friendly interface. Steemit has invested in its user-face and search engine.
Increased security. Factors such as two-factor authentication and a secure mobile app make Steemit more appealing.
Increased Use of Smart Contracts: Steemit uses smart contracts to facilitate transactions and reward users. As the use of smart contracts increases, so too will the use of Steemit.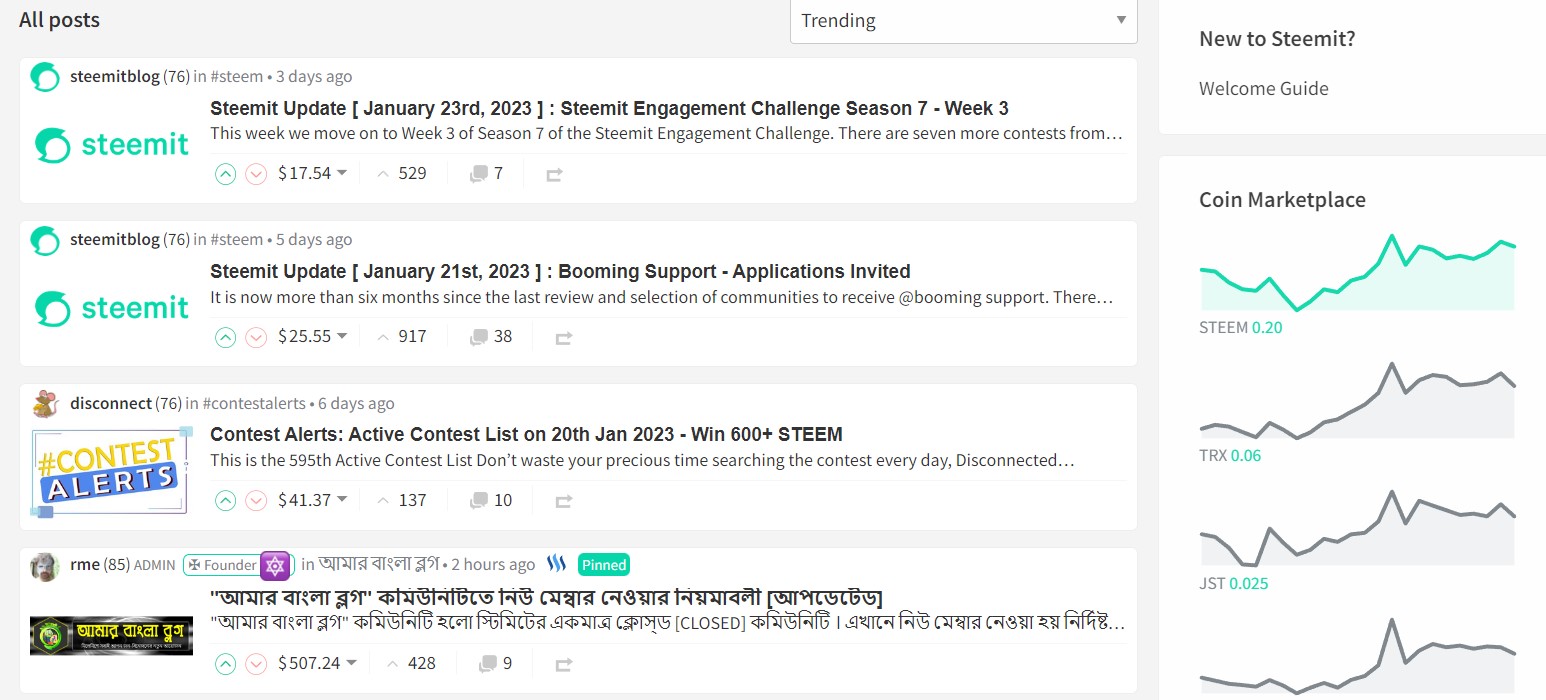 The short-form video app market is definitely saturated. But Likee is already home to millions of like-minded community members who are dedicated to sharing their personal interests. From gamers to chefs, Likee provides a platform for insightful and interesting interaction. With a very clear message, app users are encouraged to turn talents into globally-spreading videos, meet friendly followers and find a sense of belonging.
 With over 209 million users and 40 million+ uploaded papers, Academia is a bustling network  for academics and researchers to share their hard work. The app started as a free and open space to access academic journal articles but now charges fees to get authors in contact with those who want to read their research. Academia is yet another great example of how social media has expanded to cover a vast array of topics. Who would have thought a social space to watch cat videos and access funny memes has resulted in breakaway sites packed with some of society's most intelligent research. Winner!
It's no secret that data security has been breached by social media sites in the past. *Cough, Cambridge Analytica Scandal, Cough*. This has resulted in many people feeling nervous about sharing private information – let alone pics of their little ones. Many people blur out their children's faces or leave them off social media altogether for fear of the photos ending up in the wrong hands. This is where 23snaps is needed. It allows parents to share photos of their growing family privately with loved ones without sharing data with advertisers or the wider world.  Sign-up is free and with 300,000 users, there's certainly a market.
Athlinks has been designed for a niche audience. This time it's competitive endurance athletes. The platform focuses mostly on competitive results for running, swimming, cycling, mountain biking, triathlon and adventure racing. Athlinks members can connect with fellow competitors and discuss specific events and achievements as well as their worries and nerves. What's also great is that all competitive results can be kept in one place and shared/celebrated with people who genuinely appreciate the outcome.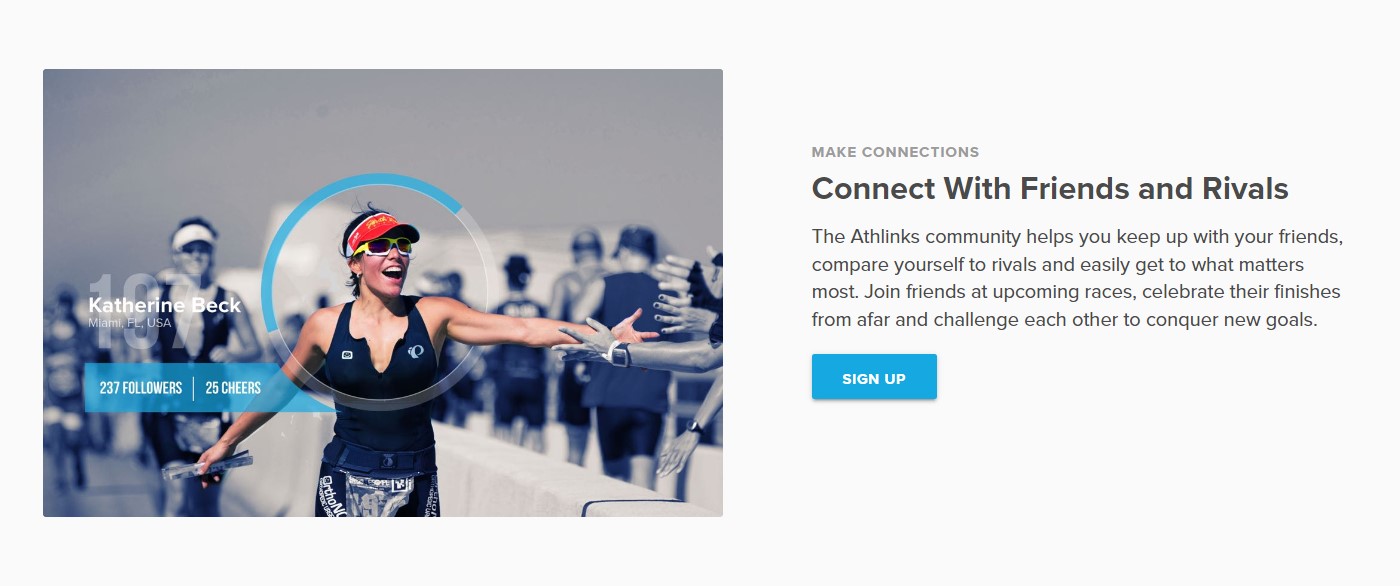 For many, that old-fashioned sense of community is a thing of the past. Many people live close to people they've never spoken to or met. But Nextdoor aims to change this in a bid to create a friendlier, more interactive environment. Nextdoor is a private social network for dedicated neighbourhoods. Simply pop in your street address and link with people living in your area. The app first started in the US but has since been rolled out to other countries such as the UK, Germany, Fancy, Italy, Australia, Sweden and Denmark.
Side note – we have heard that there are plenty of funny "Karen" interactions on Nextdoor, so download it for entertainment value if nothing else.
With Facebook in the firing line for privacy breaches and banned content notifications, other social media networks have started to gain popularity – MeWe being one of them. The privacy-focused social networking company is working hard to change its reputation from being a hub for right-wing extremist groups to a trusted Facebook alternative. Indeed, the company recently raised an impressive $27 million in funding, with the network now valued at around the $200 million mark. Their main goal is to become a household name and a go-to for social activity.

So what's good about MeWe and what should we expect from the network? Well, its Privacy Bill of Rights states that users are the only ones who own their personal information – in a nod to Facebook's past mishaps. It also claims not to manipulate, filter or change the order of users' news feeds or use facial recognition technology. Its business model is subscription-focussed, rather than ad-supported, like Meta's. As of the end of 2022, MeWe had over 20-million users.
 Learning a new language isn't easy. It takes a whole lot of practice, and often, it's hard to find like-minded people who will help you on your journey. This is where Amikumu comes in. It's an app that's specifically designed to help foreign language learners by connecting them with local language partners nearby. It's the only app that supports 7,000+ languages including Catalan, Chinese, Dutch, Esperanto, Irish, Japanese, Occitan, Polish, Portuguese, Russian, Toki Pona and Welsh – all for free. With this app, you can share which languages you speak and how well you speak them, meaning you can also help others.
Social media channels are growing at a phenomenal rate meaning the frontrunners of the social world need to keep rolling out new and interesting features to stay relevant. Do you think any of these will make it big and … do they need to? Tweet us @_contentworks with your thoughts. Contact Contentworks today to define your social strategy for 2023. We offer social strategies and can manage multiple accounts for the ultimate omnichannel experience.