Dealing with the constraints of compliance and regulatory pressures, keeping up with ever-evolving consumer habits, recovering from lockdown challenges, plus preparing for a looming recession. Marketing in the financial services sector is hard. But some banks have found a way to win new audiences and grow their brands through social media marketing. Here's our pick of 7 banks winning at social media in 2022.
The proof is in the numbers
Finance brands are investing in social media more than ever. And they're doing it because it's generating serious ROI in terms of signups, engagement and financial deposits and investments.
Over 80% of financial marketers have found new leads through social media marketing
Social media is now the most important content marketing activity for financial marketers and 77% of them view it as the most effective way to grow a brand
81% financial marketers say they've picked up new leads through social media marketing
Over 40% of Gen Z spends more than three hours a day on TikTok
Decentraland, a primary metaverse environment where JPMorgan sets up shop, has a monthly active user base of about 300,000 people and 18,000 daily users.
Social media has moved from being a bit of fun, to a crucial solution necessary for banks to build customer relationships and generate positive ROI on campaigns If you're going to make the most of your social media campaigns, you need to know how to do them right. So, for inspiration, here's our top 7 banks winning at social media this year.
#1 Juni – Tapping into the Power of Emotional Targeting
Juni, the financial platform for ecommerce businesses, is making a statement in the social media space with its four-part "If Banks Don't Get You, Get Juni" video series. The series aims to show that while traditional banks just don't understand the needs of ecommerce businesses, Juni does. In the four months that the series has been on social media, it has amassed over 295,000 views on YouTube and over 1.3 million views on Instagram.
We love the snarky take on old fashioned banking v new banks like Juni with flustered bankers struggling to understand young audiences. We also like how the videos are short and to the point addressing this demographic's short attention span.
The bank also has a colourful and impactful presence on other social media channels like Instagram.  Keeping content unique on each channel, yet on brand and consistent, is testament to a great social media strategy.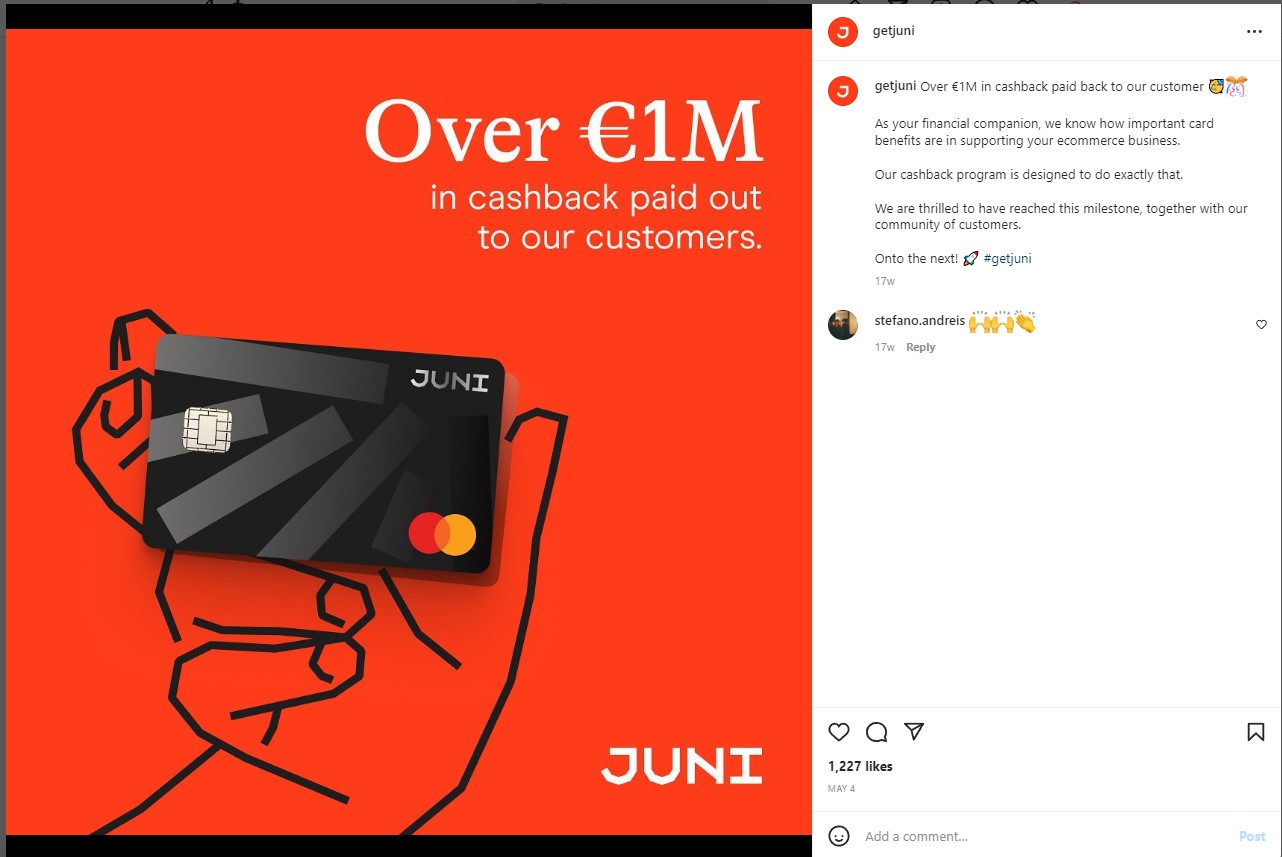 Tapping into Pain Points
Discovering customer pain points impact both your sales and marketing strategy. Marketers need to understand these pain points so that they can advertise their solution effectively in an appealing way. Juni has tapped into the audience's pain points. A lack of robust financial services infrastructure, old fashioned bank managers and a lack of modern tech are some relevant pain points here.
#2 Monzo Bank – Community Building
Monzo was one of the first UK challenger banks to enter the digital space. Since its inception, the brand has always shone on social media because of its unmistakable focus on community building. For example, international travellers and backpackers make up a big part of Monzo's community and you will often see content that fosters a sense of togetherness for this group of customers.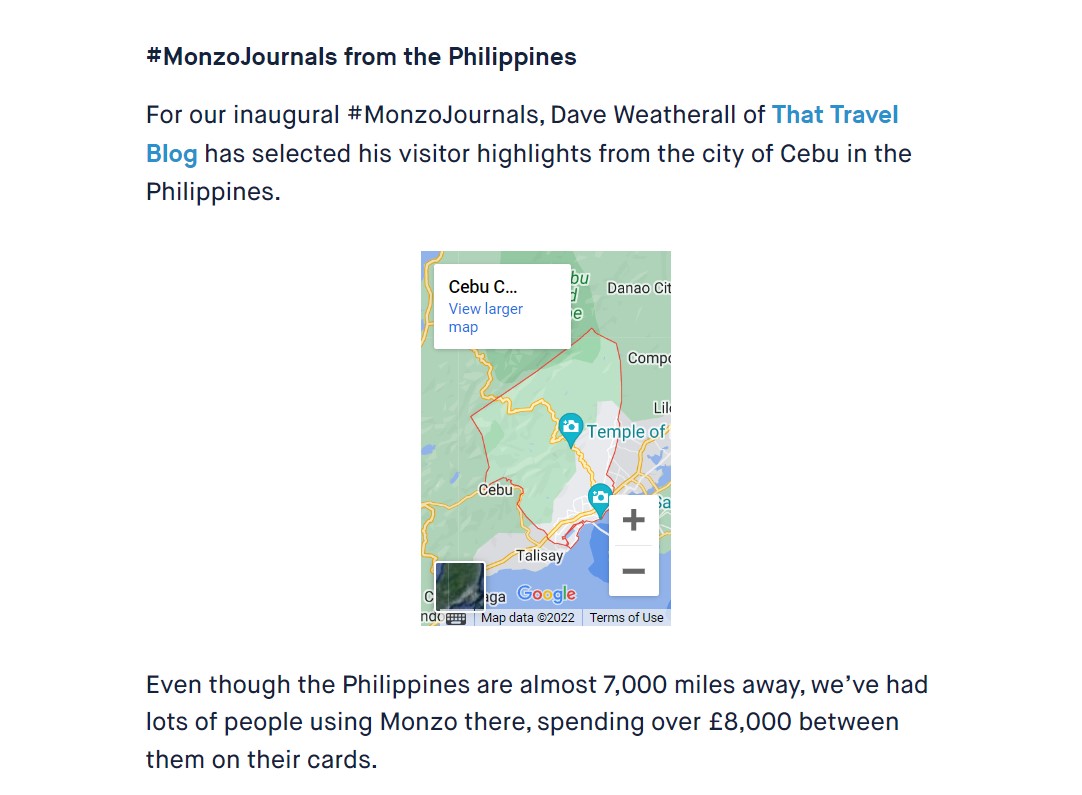 This is delightfully tied in with all the perks offered by Monzo for travellers combining helpful tips, information and features.

Their helpful, vibrant and often outright hilarious posts keep their social media buzzing too. Thanks to a winning social media marketing strategy, Monzo keeps growing. To date, the bank has a combined following of over 600,000 across Twitter, Facebook, Instagram, YouTube, and LinkedIn. Most of the traffic Monzo generates is organic. They have strong content on their social media channels and understand the importance of being active in those spaces as well as creating native content hubs.
Marketing Tip
Start with real world needs, pain points and challenges. Then build your products around them. After that, stay in the minds of users to create relatable social media posts that avoid being salesy.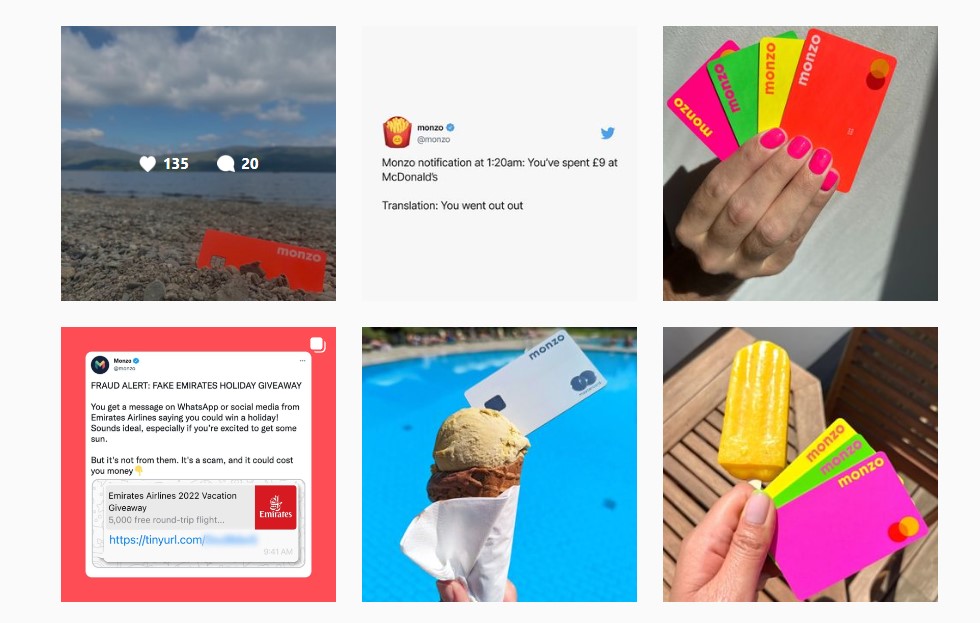 #3 Starling – A Fusion of Influencer Marketing and Strategic Content Distribution
Next up is Starling Bank. The disruptor offers mobile-only bank accounts that put people in control of their finances. Starling's social media marketing stands out for how it integrates influencers and ambassadors into the marketing mix. The bank encourages them to share their personal experiences and the goals they have managed to achieve with Starling. A good example of this is the bank's 'Our Time' campaign which celebrates women's football.
The campaign followed the journeys of three professional footballers, who are also Starling ambassadors, and it highlighted two things:
the glass ceilings these women have broken in the traditionally male-dominated sport; and
how the bank helps level the playing field for women in male-dominated sectors such as banking and technology.
This was supported by content distribution across social platforms to create a cohesive message that drove social conversation and brand awareness. From Instagram posts to LinkedIn posts and Twitter threads, Starling's messaging was consistent.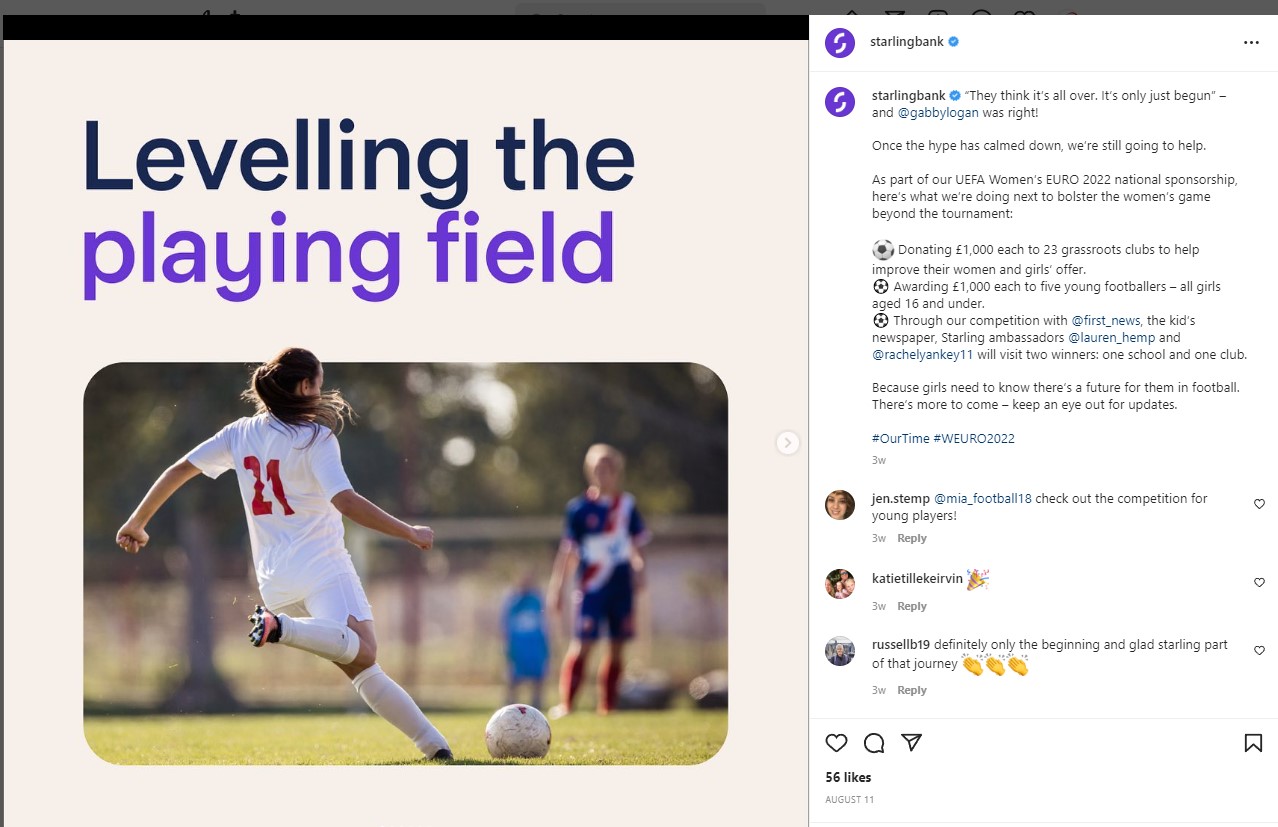 On Instagram, the campaign videos garnered thousands of views, which is more than double the engagement the bank usually gets with video content. And Starling puts their money where their marketing mouth is too! Starling Bank has donated £28,000 to emerging players and grassroots football clubs to help develop the pipeline of female footballing talent. The national banking sponsor of the UEFA Women's EURO 2022 will donate 23 grants of £1,000 to clubs based in the tournament's nine host cities and venues across the UK.
What we've learnt. Leverage brand ambassadors to spark conversation on social media and get people to engage with your brand. Also, consider repurposing content on several social platforms to maximise reach.
#4 Revolut – Winning Edutainment
Revolut, a UK-based fintech company, offers several banking services and financial business solutions. The brand aims to build "the world's first truly global financial app to connect people seamlessly across the world." Targeting all these people effectively is hard, which is why Revolut is on this list. They have managed to create a multifaceted social marketing strategy that unifies their diverse audience.
Introducing Edutainment
Consumers want edutainment. Revolut does a great job of mixing educational and entertaining posts ranging from memes to product-led and educational content.
Video is currently the most effective social content format. Revolut understands this and made video content a big part of their strategy. The brand's Instagram videos tend to outperform non-video posts.
Revolut aims to educate through quizzes, videos, blogs, social media posts and tutorials. They understand that everyone learns differently and offer numerous ways to make it fun. Their Polkadot Learn and Earn crypto quiz was one of several courses available to Revolut's customers through the app, and after passing a quiz customers can earn up to £14 in DOT tokens.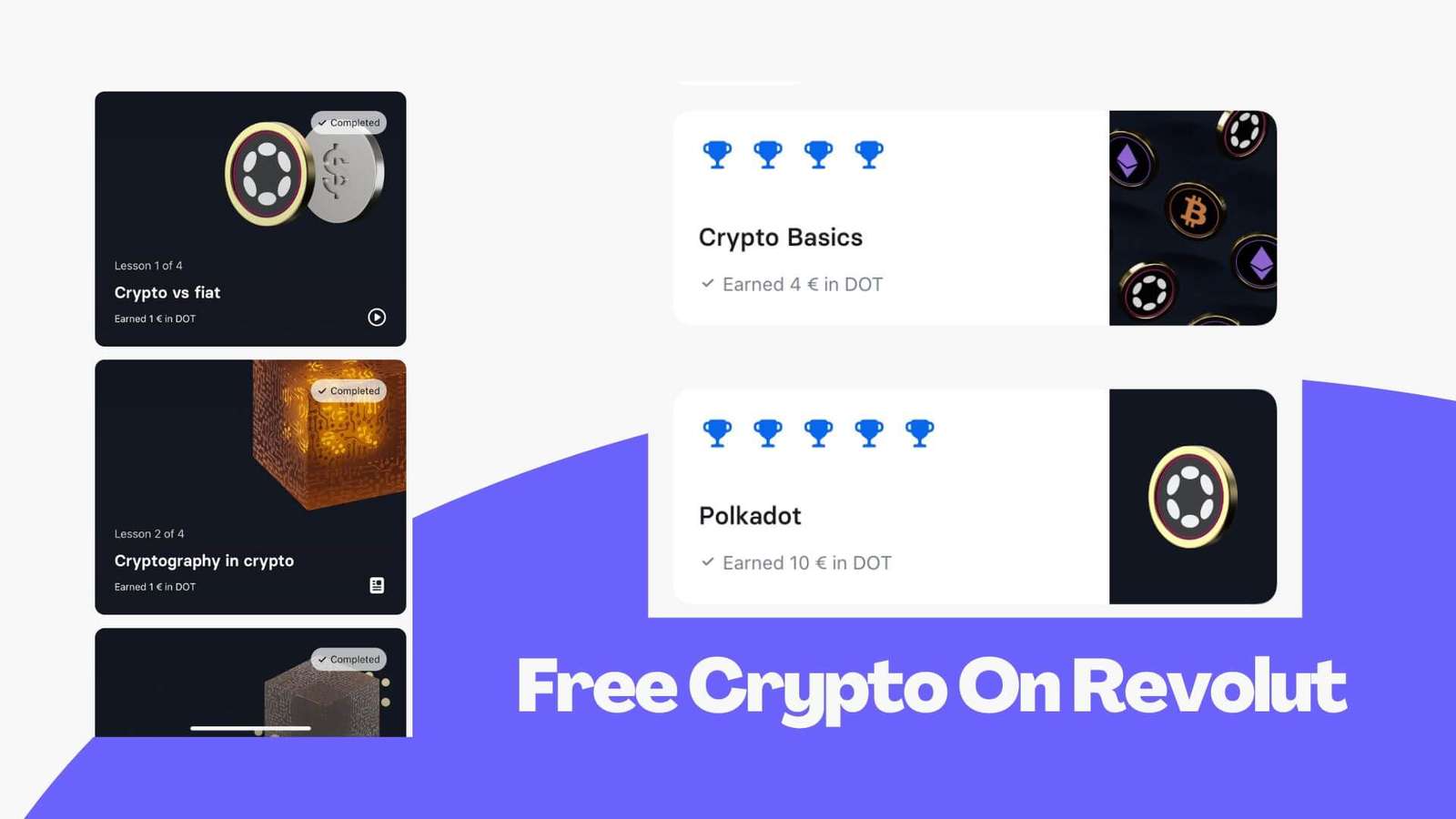 With plans to grow beyond its 5 million UK customers, the digital app is challenging financial stereotypes and championing the "financial underdog". By providing financial education in easy, bitesize formats, Revolut remains a firm favourite for Gen Z, millennials and Gen X.
#5 NatWest – Mission-driven Marketing, Plus Some Clever Audience Targeting
NatWest is a great example of a high street bank consistently leveraging social media marketing to interact with customers. In 2019, NatWest launched the 'Back Her Business' campaign to support females who were contemplating starting a business. Jill Arnold, NatWest's Sustainable Banking Lead, Enterprise, whose team developed the initiative, said:
"Using the bank's Entrepreneur Accelerator programme, our Women in Business proposition and industry experts, we will be offering bespoke training and coaching, networking opportunities and local events. We're also excited about showcasing role models who will not only inspire the next generation of entrepreneurs, but guide them and help them on their journey."
Now, the bank has the 'Tomorrow Begins Today' campaign, which is aimed at showing how NatWest encourages and empowers people to take action today so that they have a better tomorrow. "Tomorrow Begins Today' focuses on generating awareness of NatWest's role as a supportive changemaker – providing the technology to empower the next generation.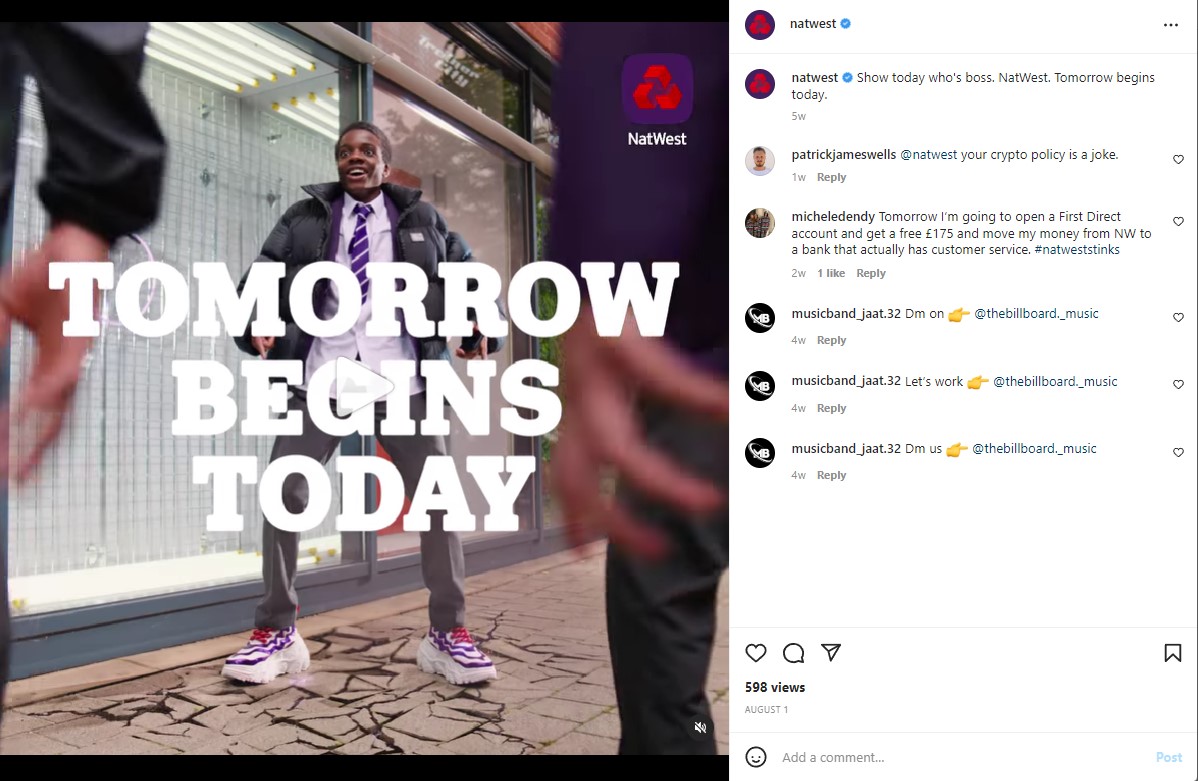 The campaign film features Gwen Stefani's – What you waiting for? and a voiceover from Lady Leshurr. Launched during a handpicked spot during Love Island (22nd July), the film kicked off the campaign with an unmissable burst of energy.
NatWest, Tomorrow Begins Today
Keep Reinventing
Natwest is not a new bank like Revolut or Starling. It was established in 1968 by the merger of National Provincial Bank and Westminster Bank. But and it's a huge but, the bank has continually innovated for the next generation of savers and investors. Contentworks Agency works alongside brands to create or update their strategy to leverage their offering for the next generation – talk to us about strategy for your finance brand.
PS – we love that Natwest also aims to protect customers with helpful Take Five To Stop Fraud social media posts.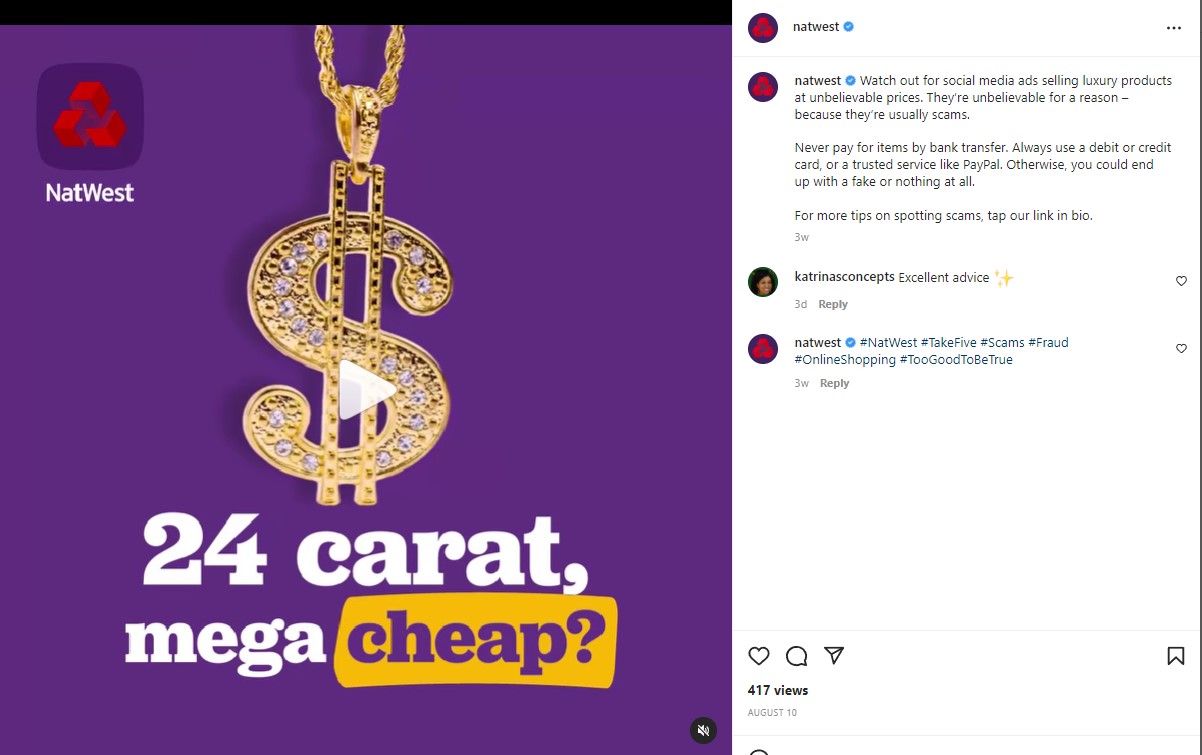 #6 FNB Community Bank — Leveraging TikTok
Social media is helping make banks to be less cold and more human. For example, banks are increasingly seeing the appeal of TikTok, which is seen as more authentic, fun, and trustworthy by users. FNB Community Bank is one of the brands tapping into the power of TikTok to accelerate growth. The brand gained a lot more traction on TikTok compared to other social platforms.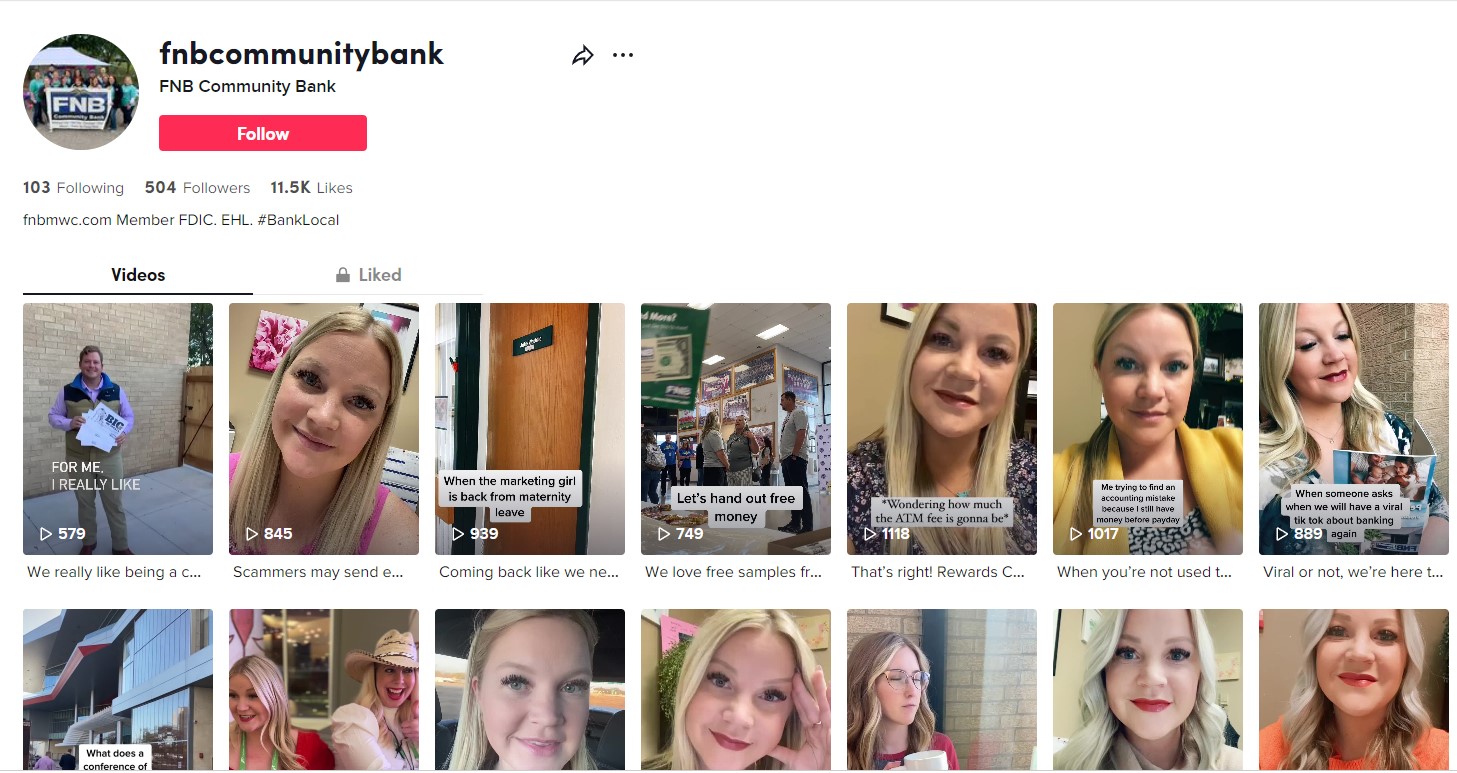 FNB Community Bank is winning because they are creating the type of content TikTok users respond to. Informative, yet fun and engaging. By utilising trending topics, songs and themes, the bank is reaching out to a new audience demographic. If you're planning on rolling out a PowerPoint presentation on TikTok then don't!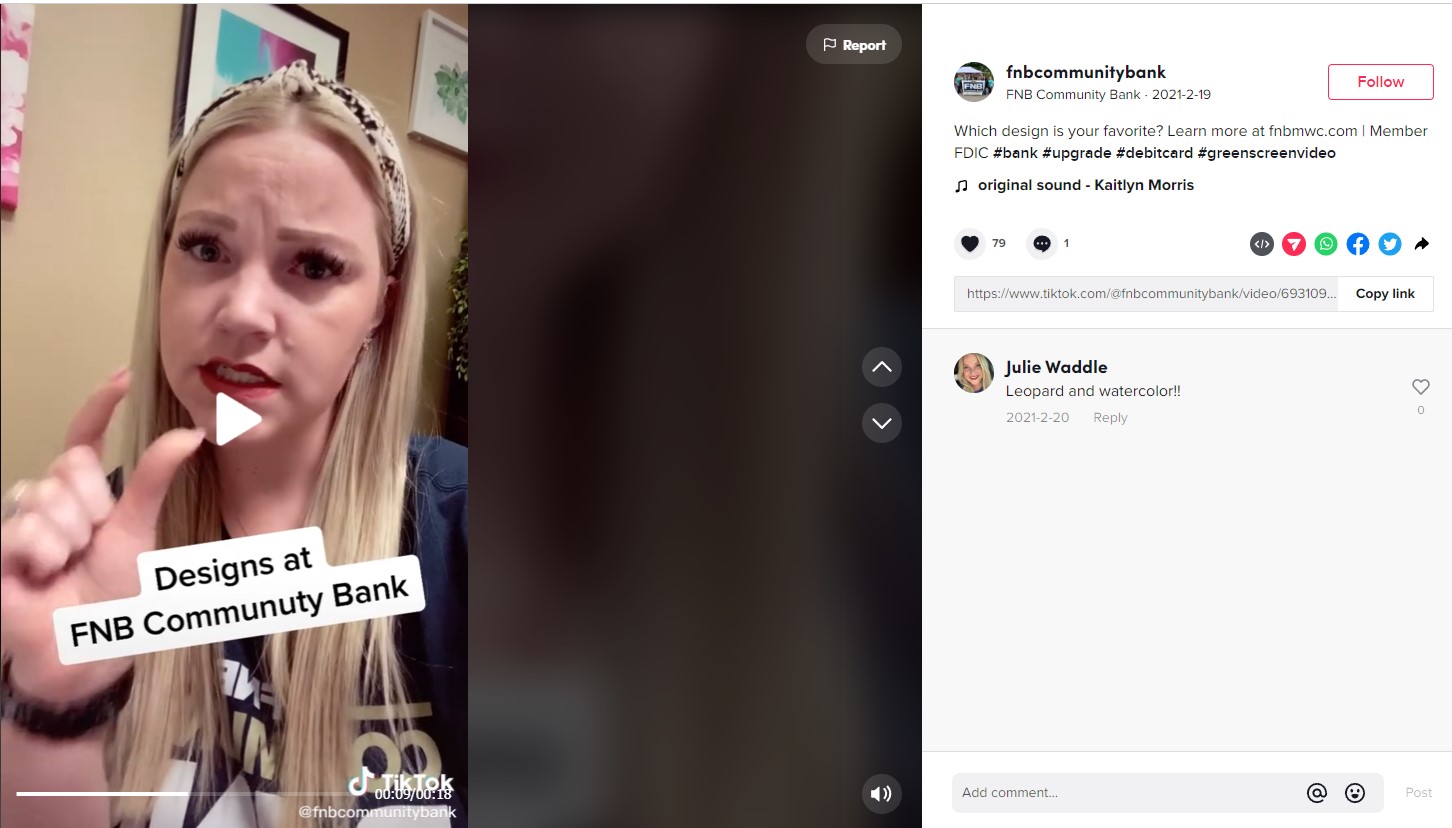 TikTok Tips & Tricks Banks Need To Know
Jump on current trends – that means moving fast and getting swift compliance approval!
Use the right hashtags to get noticed – space is limited on TikTok so choose wisely
Keep videos short and sharp, 15 second videos are the most watched
Team up with Gen Z and millennial finance influencers to boost your traction
Be selective about your social media presence – you don't have to be everywhere!
#7 Steps Bank — Consistent Messaging and Branding
Baby Boomers may have the largest buying power and Millennials may make up the biggest group of consumers, but Gen Z has increasing spending power and $360 billion in disposable income. Gen Zers are interested in attaining financial security and they use social media to search for financial advice. Their biggest problem, however, is that they have the lowest financial literacy.  They also prefer authentic and transparent brands and are really wary of fake news. Rightly.
Steps Bank is known as banking for teens. It offers a Visa card designed for the next generation and a no-fee FDIC insured bank account through Evolve Bank & Trust, Member FDIC among other perks. But the real winner is their teen focused social media presence. We're honestly obsessed with their TikTok which is packed with short, relatable and well styled finance videos.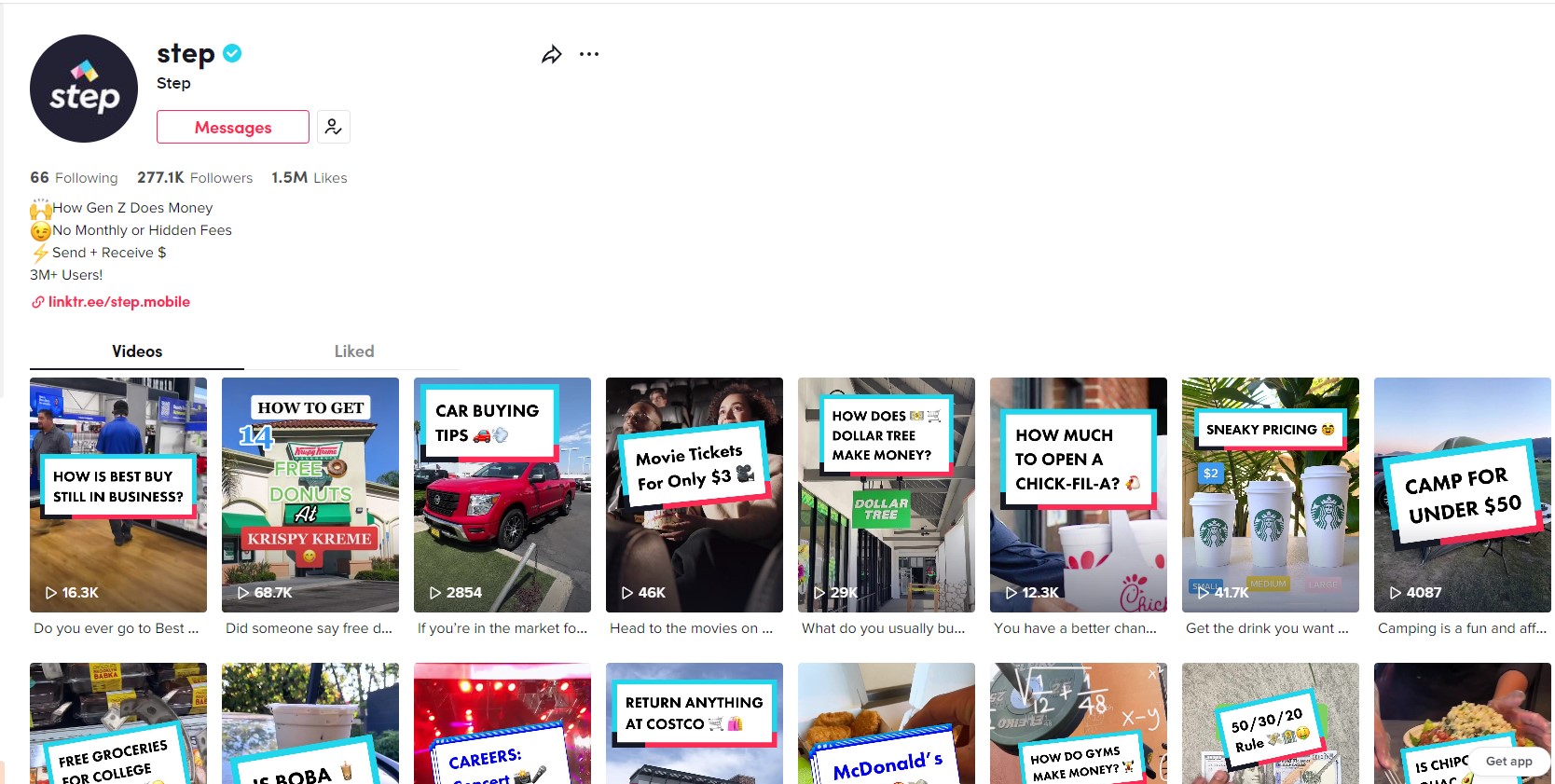 And the subjects include how to get free donuts, cheap movie tickets, car buying tips, McDonald's hacks and much more. Donuts? did anyone say donuts? Sign us up!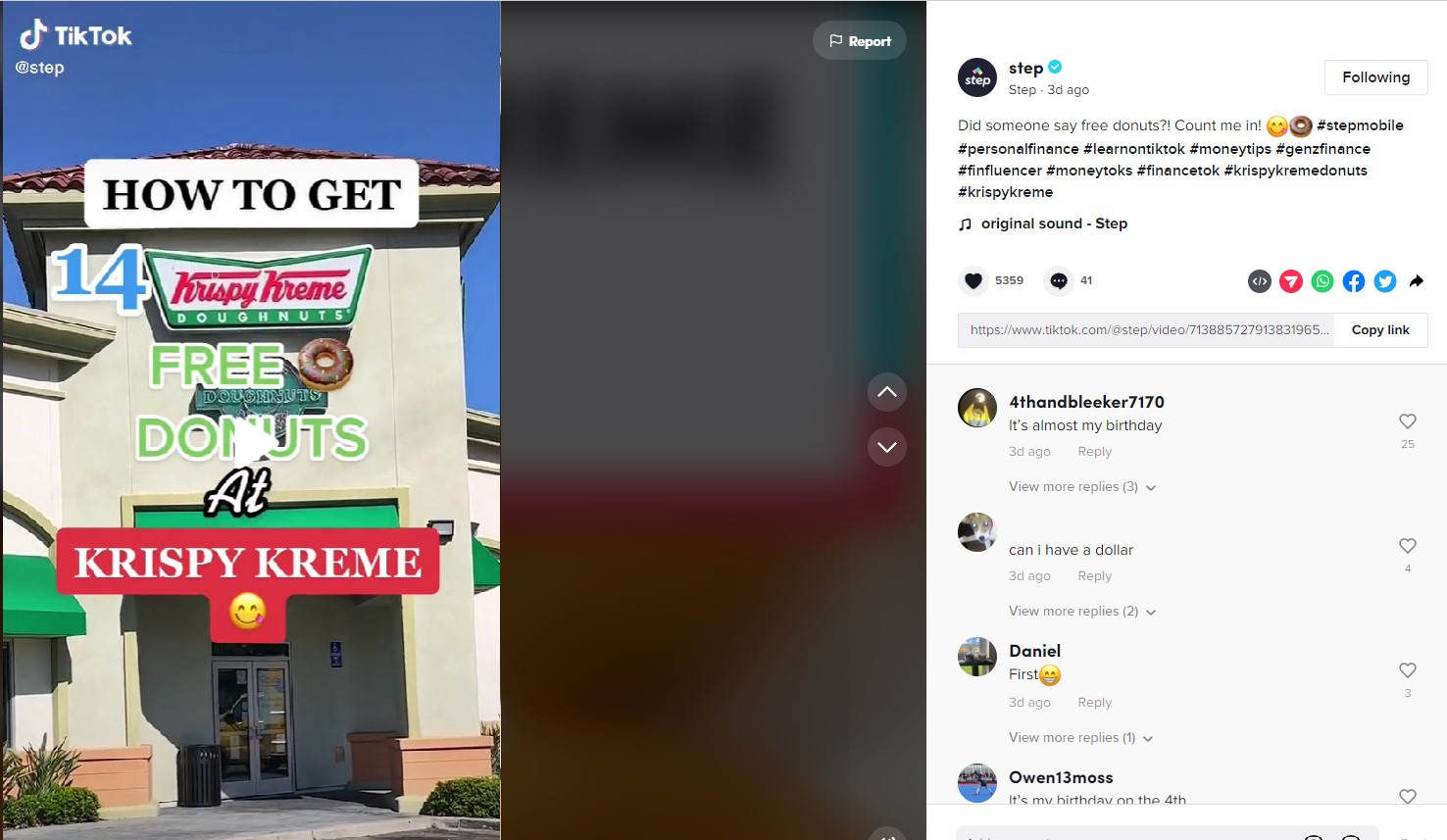 Plus they team up with winning teen finance influencers like Spencer Hawk. This Tiktoker is a personal finance expert who's amassed a following of nearly 500,000 on TikTok. He shares videos on teen finance topics, including how to make money as a teenager, tips for saving money, and how to start building credit as a teen.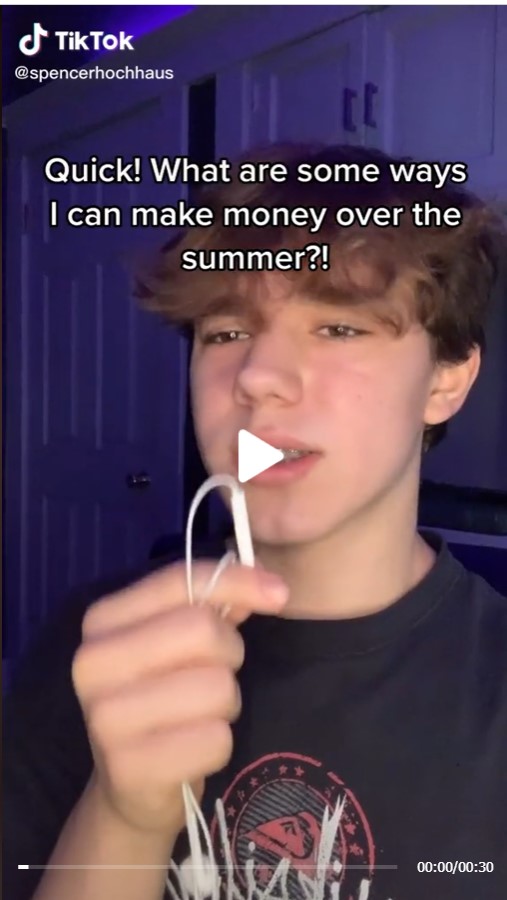 Step has over 400,000 followers across its social platforms as well as 1.5 million likes on TikTok (its most popular platform). We really love the vibrancy of their content.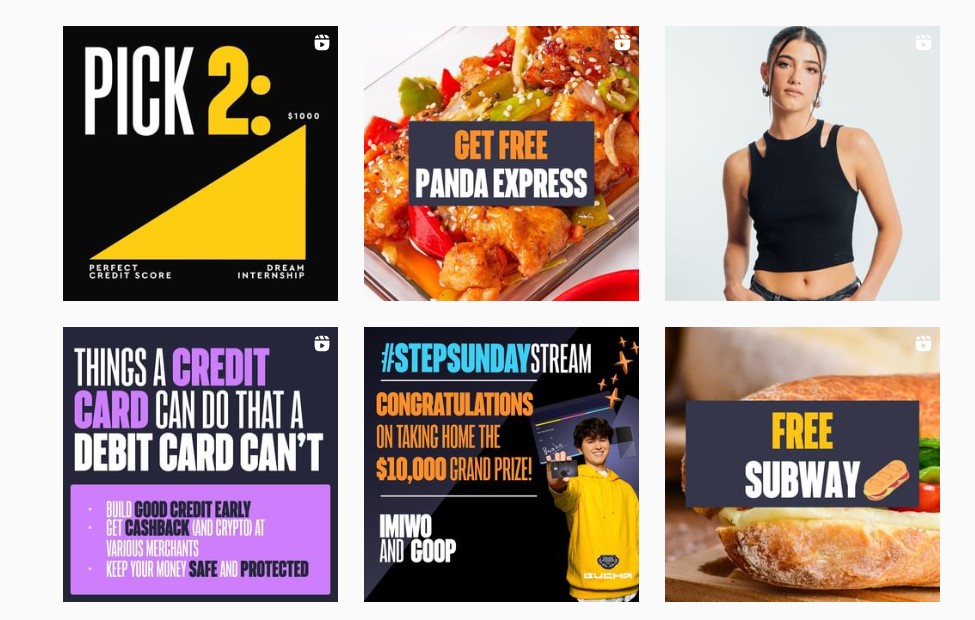 Your Turn
Over to you, with a new year waiting in the wings, your finance brand could be the next to shine on social media. Get Socially Sorted with Contentworks. Whether you want a presence on Instagram, Twitter, YouTube, LinkedIn, Facebook, or TikTok, we specialise in compliant (but still engaging) social media marketing for banks and FX brokers. Loved reading 7 Banks Winning at Social Media in 2022? Go ahead and hit share.