In 2021, being on the right platforms for your target audience makes it easier to educate, improve conversions and grow brand awareness. We provide strategy, content and management on Facebook, Instagram, TikTok, LinkedIn, Youtube and Pinterest for our finance clients. But there's a clear winner… Twitter. Your Finance Brand Should Be On Twitter. Here's Why.
Twitter Stats – What You Need to Know
If you're questioning whether or not to make Twitter a part of your social media strategy, here's what you need to know:
Twitter followers have increased considerably. The social-networking company reported 192 million monetizable daily active users worldwide for Q4 2020. That's up from 187 million in Q3 and 152 million in the year-earlier period. In the US, Twitter said is had 37 million monetizable daily active users in Q4, up 1 million from the previous quarter. So being on this platform allows for incredible reach.
Twitter reported 31% (YOY) growth in total ad revenue and greater than 50% (YoY) growth in MAP revenue in Q4. According to CEO of Twitter, "We made significant progress with new ad formats, stronger attribution and improved targeting in Q4 2020, and that momentum continues in Q1 with the launch of our rebuilt MAP offering and website clicks objective." With Twitter prioritising easy and efficient advertising, this is an attractive platform for financial marketers who strive hard to maintain their digital ad spend even during challenging times.
The under-34 crowd has increased its trading during the pandemic at a rate far higher than that of the broader population. More than half of Gen Z and Millennial investors said they've been trading more often since covid-19 began, compared with just a 30% increase for the general population. At the same time, 46% of younger investors said they've traded derivatives more frequently, double the average rate. This is according to a survey by E*Trade Financial Corp. With 25-30 year olds being the largest age demographic on Twitter, this platform offers an effective way to engage with those likely to be interested in your services.
Why is Twitter the Place to Be?
Twitter is on an upward trajectory in terms of popularity. It's also a playground for those in the financial services sector. So, what you waiting for? Here's why Twitter is the place to be.
It's a Hotbed of Financial Trends
As a finance brand looking to provide the very best content to clients, it's essential to keep up with the latest financial trends. And what better way to stay on top of the juiciest topics than on Twitter. The biggest names in finance regularly take to the platform with updates. And their tweets can move the markets.
For example, Bitcoin's value jumped more than 20% to $38,566 in late January after Tesla CEO and investor extraordinaire Elon Musk changed his personal Twitter bio to #bitcoin. As the world's richest person, the update fuelled speculation that Musk had bought more of the cryptocurrency. When Musk Tweeted "I kinda love Etsy," shares in the online craft marketplace also soared by a whopping 9%.
Musk also uses Twitter to keep followers up-to-date. His latest Pinned Tweet explains that 'You can now buy a Tesla with Bitcoin.' Such information helps to show industry progress and can be used to monitor trends that might impact trader activity.

Financial services companies such as Robinhood also use Twitter to showcase their latest product offerings and to share insights from key team members. Being on Twitter therefore means you get updates directly from brands and don't have to rely on hearsay or second-hand news. Such information can be used to create your own branded content strategy packed with stat-driven articles, blogs and social marketing updates.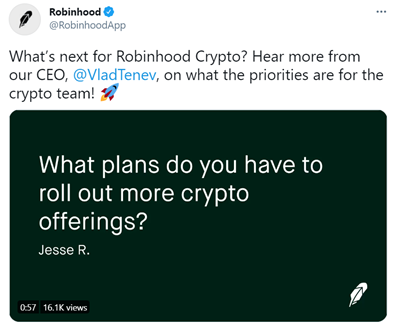 Twitter is also a go-to platform for financial-related controversy making it easy to track jaw-dropping market peaks and troughs. WallStreetBets' short-squeeze of GameStop is one such example. This caused the video game retailer's stock to shoot up 1,700% before falling again and sending the investment world into a spin. And of course, it all played out on Twitter. You can find out more about the details of this here, with the below tweet taken directly from @wsbmod's Twitter account.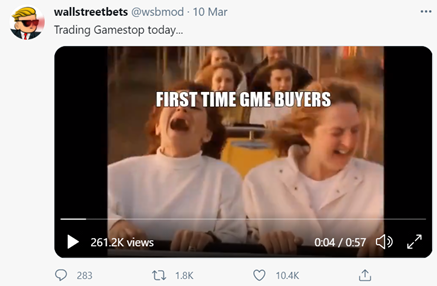 Takeaway for brands: The financial world is constantly evolving. No two days are the same and therefore, as a microblogging site, Twitter offers rapid updates of the current situation. Before releasing any branded content of your own, including daily crypto reports or weekly financial overviews, it's wise to check your Twitter feed to ensure there have not been any recent news updates that might change what you're about to put out.
Twitter Shows You're on Trend
Many brands use Twitter to show clients they're on trend and know exactly what's going on in the financial realm. Here are a few examples:
eToro offers warnings about global market volatility and factors that might alert traders.

WSJ Markets makes suggestions of what to watch when the markets open.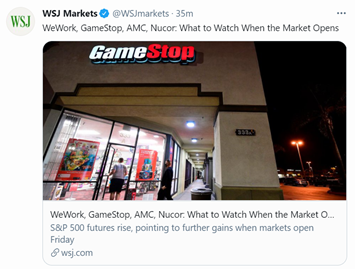 Takeaway for Marketers: A strong presence on Twitter will allow you to educate and inform your followers. But if you want to become a go-to source of knowledge your tweets should be accurate, well-sourced and well-timed. Rehashing old information won't work. And as the market moves so quickly, it's crucial to post the most up-do-date information. Also, remember the rules and regulations associated with content for the financial space. You can never offer trading advice or give an unbiased view of a potential trading situation. All you can do is provide the facts.
Anyone Who's Anyone is There
If you want to be down with the cool kids, being on Twitter is a must. Anyone who's anyone is there and by following top accounts you can not only access key information but share it with your community too. You can also engage with traders, investors and those who play an influential role in the financial realm. The more active you are and the more intelligent your contributions, the more your following should expand.
With this in mind. Let's take a look at some of the most popular accounts to follow.
Peter Brandt is a Futures/FX career trader with over 450K followers on Twitter. He regularly posts trading charts and 'stuff he's learnt the hard way' giving regular overviews about the state of the FX market.
This live financial news network is one to follow to keep updated with real-time financial information. CNBC is tailored towards helping the individual investor in making informed decisions on their trades.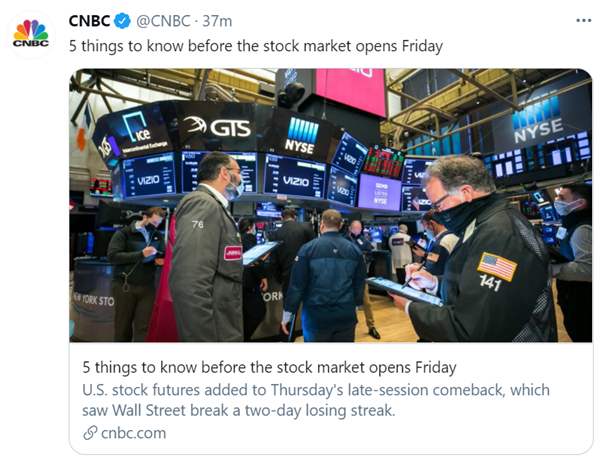 An active trader for over 14 years, Steve Burns has been featured in publications such as the Wall Street Journal for his trading ability. He's also authored 13 books on trading and is the founder of NewTraderU.com. His tweets are packed full of trading advice and live commentary, as well as funny memes.
Mohamed is the chief Economic Adviser for insurance company Allianz. He is also the author of 'When Markets Collide' and 'The Only Game in Town'. His account focuses on assessing the current economic situations and then advising traders on how to react to them accordingly.
Bespoke Investment Group with 122K followers on Twitter is becoming one of the most respected research firms currently operating in the financial sector. Their website gives you easy to read reports on the latest trends and movements on the exchange. Follow their account to be notified about the newest reports.
Top tips for marketers: Marketing on Twitter is all about building your network and this means following reputable sources in a bid to grow your presence and attract other like-minded followers. Looking at user contributions and follower lists can also help you create and tap into a network of people who might be interested in the services you offer.
How to Make Twitter Work for Your Brand
Being on Twitter has many benefits as outlined above. But how can you overcome social media financial services challenges and make Twitter work for your brand?
First and foremost, it's essential to comply with the various rules and regulations. The financial sector is heavily governed, and you can't just say or do as you please. Firstly, all content should be fair, clear and not misleading. All posts also need to include the relevant warnings which explain potential risks and warnings for your region.

Twitter also has its own rules. For example.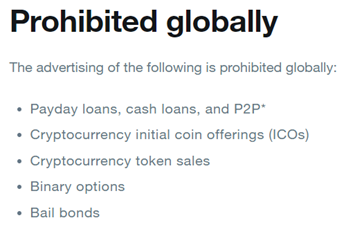 Embrace Corporate Responsibility
 Everyone wants to promote their services and products on Twitter and to stand out from the crowd. But there's a whole lot of noise out there. So you've got to be different to make your mark. One thing you can do is to embrace corporate responsibility and get involved with incentives relevant to your industry. This is a great way to get your name out without being overly promotional. Citibank recently supported #WomensHistoryMonth with their #StandForProgress challenge which inspired people to recognise women changing the game in their field.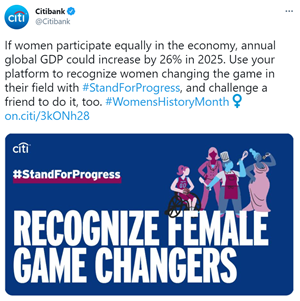 Remember to use the right hashtags, whether they're branded or relevant to the finance industry as a whole. Popular hashtags include #bitcoin #cryptocuurrencies #daytrading #forextrading and more. You can also hashtag currency pairs such as #USDCHF or #EURJPY. Using the right hashtags allows people to easily find your content. Branded hashtags will also get people talking about your company, boosting brand awareness in turn. Branded hashtags can be associated with competitions, polls or new products.
The idea that the financial sector is 'dull' is being phased out. And you can contribute to this movement by only posting content that's creative, innovative and inspiring. Links to thought-leading articles accompanied by teaser snippets are ideal. Or you could post a humorous, yet relevant GIF related to a trending topic. Video content is also incredibly popular, so how about creating an animated story of your brand? Or going behind the scenes with creative team members? Twitter is also a great place to grow your podcast following. By interviewing influential people from the finance sector and tagging them in Twitter posts, you can grow brand interest organically.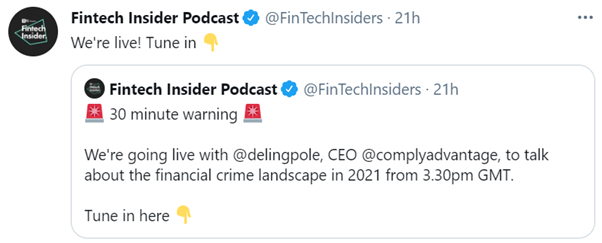 If you went to a party and shouted at everyone in the room then left, you wouldn't make a great impression. the same is true on Twitter. Your channel should retweet (RT) others, quote influencers, answer comments, questions or complaints and comment on other tweets.
Want a Twitter strategy that works for your brand? Then contact Contentworks today. As social media experts for the financial space, we know what's relevant and what your traders and investors will engage with. Enjoy strategy, tweets, influencer marketing, community management with a tailored content marketing approach to suit your business. We also offer blogs, articles, video scripts, e-books, whitepapers and more. Follow us on Twitter for financial marketing insights and find out more about what we do.
Enjoyed reading Your Finance Brand Should Be On Twitter. Here's Why, go ahead and hit share.