Pour the champagne! We're turning 4! That's right, from mapping out our business plans on an apartment floor to becoming a leading financial services marketing agency, we've come a long way. A birthday celebration is needed and while we can't be our usual social selves this year because of restrictions, there will definitely be cake. And we'll find time to thank our clients personally (post cake obvs).
While upping our sugar intake is always a priority at this time of year, we also like to reflect and look back at the years gone by. We've had loads of fun, so here's a quick look at our best bits. Thanks to all we've worked with to-date and we can't wait for more fun ahead.
The Go-To Agency for Finance
As the go-to agency for compliant financial marketing, we understand ASIC, CySEC, MFSA, FCA, FSA, FRB, SEC, MiFID II and more. But that doesn't make us a complete and utter bore. Our very purpose is to create edgy, fun and engaging content within this regulatory framework that'll improve brand awareness and boost engagement. Who says finance has to be boring, right? If you want to gain traction on Twitter, attract traders to your education centre and rock the world of financial PR and media – we're here to help. And we've enjoyed four awesome years of doing just that!
Oh So Many Project Highlights
Project highlights to date include providing educational video scripts for well-known fintech and finance experts such as NEC and Sgame Pro featuring YouTube sensation Pewdiepie. Normally, the topics are fintech, banking or forex, but we've also filmed with a major shipping corporation which involved a day out on a luxury yacht. Things aren't always that glamorous in the financial services marketing space, but when they are – we totally run with it.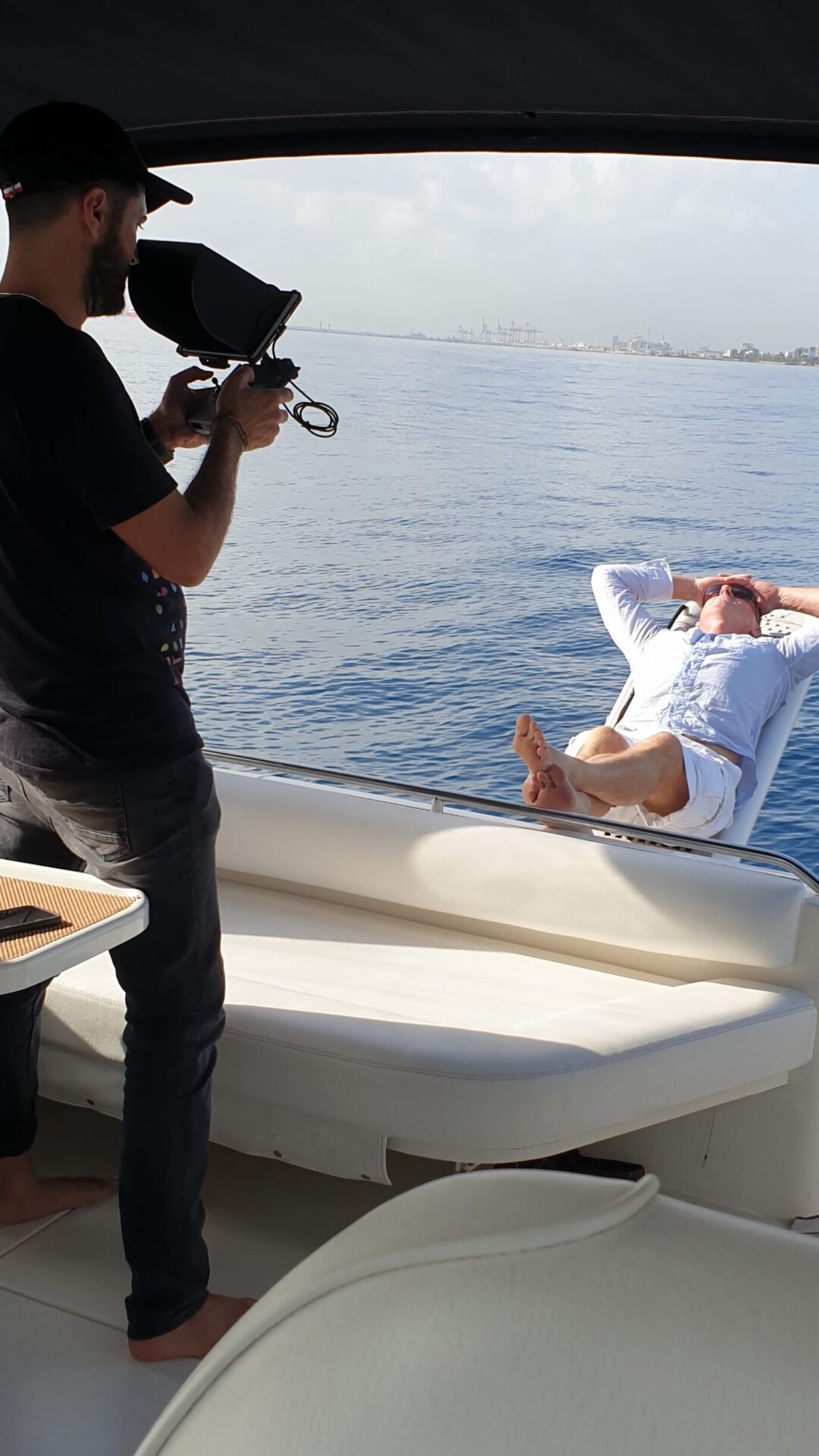 We've also delivered winning social media, created go-to educational centres and got stuck into blogs for leading tech and blockchain hubs. Check out our diverse portfolio here for a more detailed look at what we've been up to!
Director Niki Nikolaou said:
"We love what we do and understand the financial markets in detail. This enables us to provide fresh, engaging, unique content that's never dull . Staying in-the-know is a must as you never quite know when someone like Elon Musk might make a market moving tweet."
Creative Director, Charlotte Day continued:
"Our team subscribes to the best finance news sites, regulatory updates and finance trends. This allows us to create fresh analysis for our clients each day. We also publish regulatory roundups each month and keep our brokers up to speed with changes in leverage, crypto restrictions and trading regulations. As we move into our 5th year we are established as a leading player in providing strategic content and social media for the international finance and fintech scene."
Events, Events, Events
We love a good event here at Contentworks. From freebies to epic snacks, glitzy evening dos to cocktail networking parties, we're always down for some mingling and have enjoyed many wonderful occasions over the years. And a few bad dance moves (no names mentioned Kelly and Niki). As well a media partnering and attending Decentralized in Athens for two years running, we were also welcomed as media partners for the iFX EXPO in Limassol hosted by Ultimate Fintech. We've media partnered the Ai4 2021 Finance Summit presented by dotData which explored artificial intelligence in relation to financial services and Hong Kong Fintech Week. Another highlight was hosting our own marketing panel at the Virtual Vision Finance event which brightened up the end of a very strange 2020.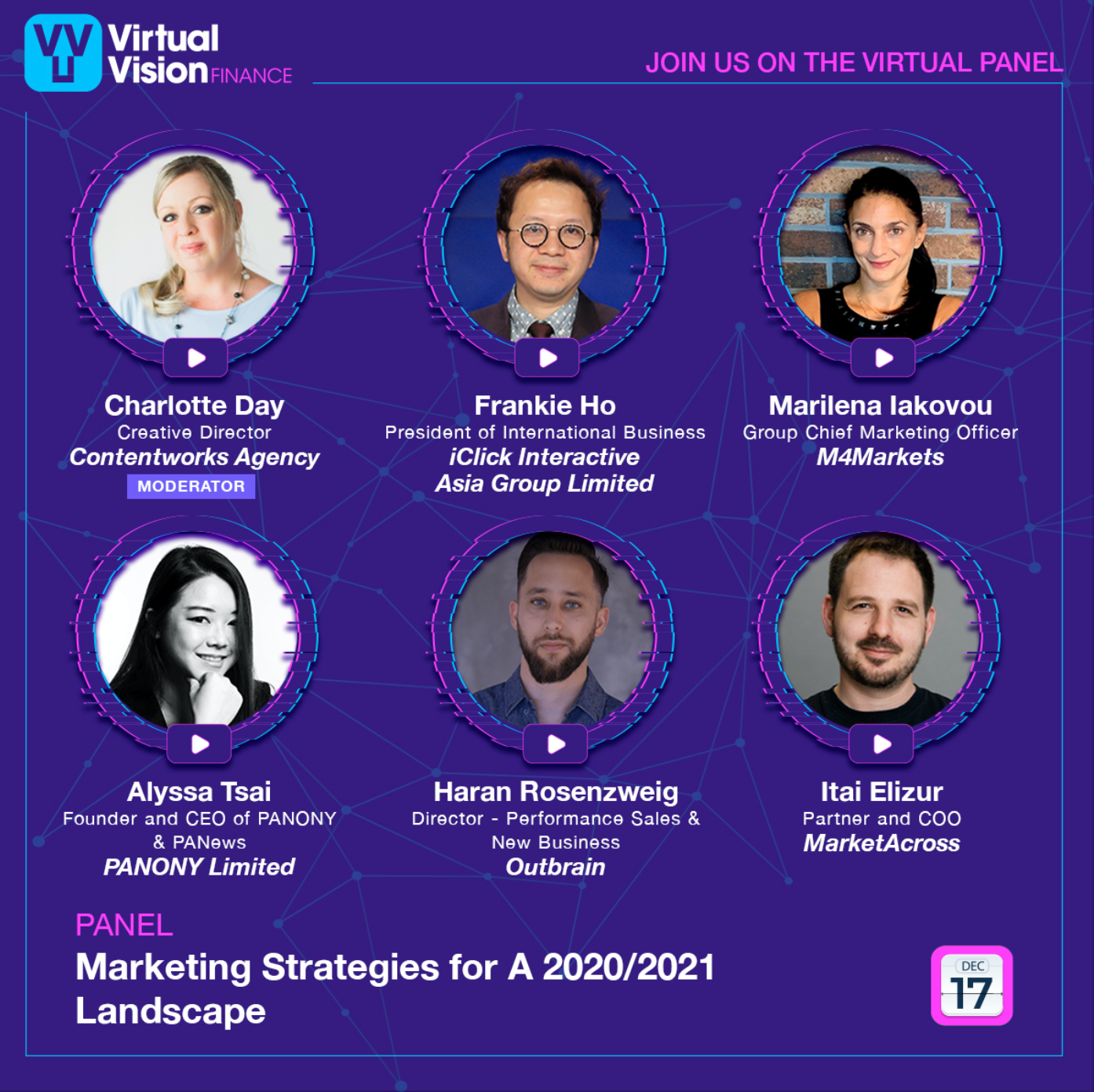 Our own Charlotte Day has been present on a number of marketing panels to discuss the importance of creativity and authenticity amid a world of distrust and fake news. In the past year, she has spoken on several panels per month, co-hosted webinars and guested on media outlets. Ongoing lockdowns forced us to take off our party shoes of late and join colleagues and clients on Zoom. But it hasn't stunted our creativity.
Next up, we're thrilled to be media partnering the first LIVE event since the pandemic. The iFX Expo in Dubai will take place from 19-20 May 2021 at the 5-star Grand Hyatt and is a much welcome addition to the finance calendar during turbulent times.
Rising to Challenges
The C-word has proved challenging for everyone, but at Contentworks we're always willing to rise to any challenge that comes our way. Speaking about coping mechanisms during the pandemic, Charlotte said:
"Contentworks Agency was always decentralized so the closure of offices and lockdowns didn't affect our actual business operations. In fact, we were better prepared than most, having all the remote team communication software, monitoring, remote servers, Zoom and chats in place already. That said, we certainly missed the overseas expos, speaking at events and travelling to meet clients. We hope the world will return to some sort of normality soon. There's nothing quite like the excitement of a heading somewhere new for work reasons or meeting a client for a Friday lunch. We have so much making up to do."
Niki added:
"Covid has been a busy time for us. Our volume of work increased during 2020. Brokers witnessed record trading volumes and sign-ups during lockdown and that meant more work for us from a content creation perspective. We've certainly worked hard to move clients into a more digitally-focused era."
New Year, New Changes
We'll head into our 5th year as an agency with a new look website. This will be more social with feeds to our busy social channels and a brand-new video in collaboration with our buddies at MotionMilk. Look out for our exciting revamp and don't hesitate to check out our social pages which are always filled with innovative, interesting and relevant content. We're Twitter obsessed (who doesn't love a good brand meme or gif) and also have a strong presence on Facebook, Instagram, TikTok and Medium.
What's on the Horizon?
As we turn 4, we're super proud of what we've achieved to date. We're also really excited about the future with many events and new clients to look forward to. We'll be revealing some big collaborations over the next few months and have loads of creative ideas up our sleeves to spice up the financial marketing space for yet another year.
We're also thrilled to maintain our sponsorship agreement with non-profit organisation Room to Read. This brilliant charity keeps underprivileged children across the world in education and works tirelessly with communities to facilitate the growth of young minds. Thanks to Room to Read, youngsters can pursue their dreams in literacy and achieve goals that might have one time seemed impossible. Their main focus is keeping girls in school. As a female-led marketing agency, this is very much an initiative we can back which is why we've renewed our sponsorship.
A Big Thank You!
Before we fall head-first into a mountain of cake washed down by too many glasses of prosecco, we'd like to say a huge thank you to all of our clients, social media followers and partners. We can't wait to meet as many of you face-to-face when it's possible to do so, but until then we're always available digitally and love to hear from you. Cheers to the next year and some pretty epic collaborations.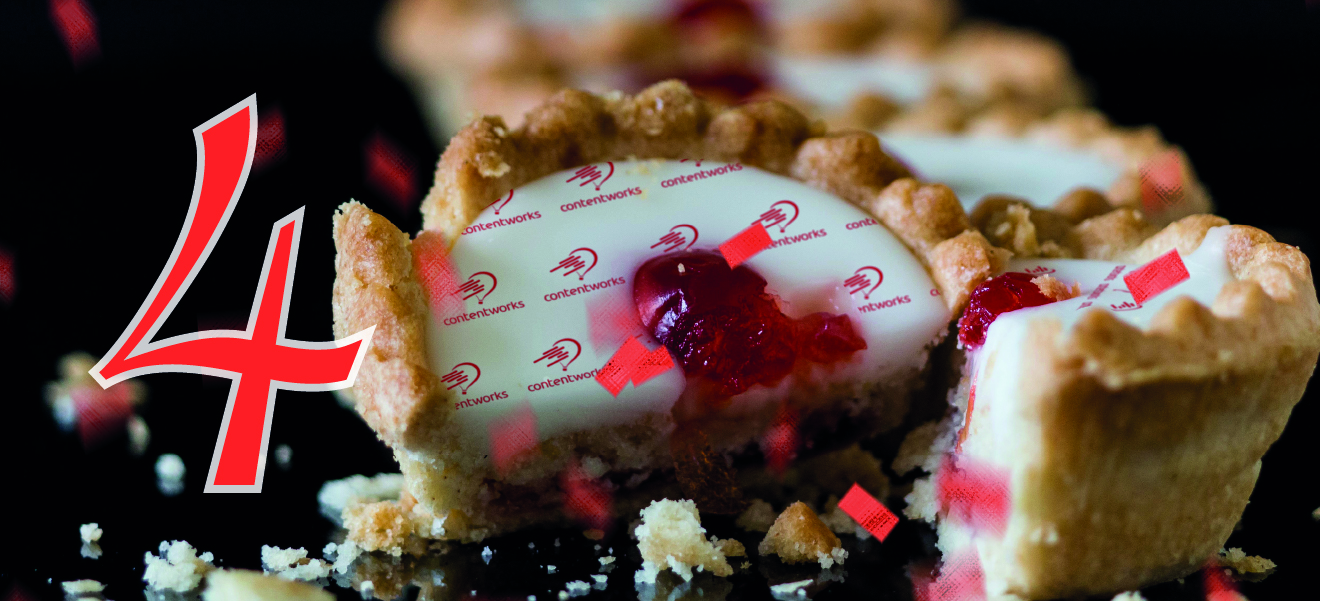 Talk to us today about your content marketing, social media strategy, video marketing and… on second thoughts, make it Monday.