What a turbulent few years it's been for the travel and tourism sector. Government lockdowns hit the industry hard with airlines, cruises and hotels grappling with the situation. But as tourism destinations reopen and attractions welcome back visitors, what are brands doing to grab the attention of a vacation-starved audience? Join us as we check out the best marketing for tourism in 2022.
Tourism in 2022 – The Stats you Need to Know
There are loads of campaigns that have piqued our interest this year. But before we showcase our faves, and offer some top marketing tips, let's check out the travel landscape. Successful marketing relies on being clued up about your industry. So here are the stats you need to know for summer 2022.
According to the latest UNWTO World Tourism Barometer, international tourism saw a 182% year-on-year increase in January-March 2022, with destinations worldwide welcoming an estimated 117 million international arrivals compared to 41 million in Q1 2021.
The latest UNWTO Confidence Index survey indicates that 81% of tourism professionals see better prospects for 2022 and that a higher number of experts (48%) now see a potential return of international arrivals to 2019 levels in 2023. Industry recovery is ongoing. As of January-March 2022, Europe welcomed almost four times as many international arrivals as in Q1 2021, while in the Americas, arrivals more than doubled. However, arrivals were still 43% and 46% below 2019 levels respectively. You can read more about the travel uptick for 2022 here.
The Deloitte 2022 summer leisure travel survey revealed that 46% of Americans are planning a trip involving stays in hotels or other types of paid lodging. Young Americans are travelling the most, but those over 55 are also dropping some of the hesitance to return to the roads and skies in greater numbers. Interestingly, the top reason for not travelling this summer is no longer related to health, with people more concerned about their finances. This is represented in the Deloitte bar graph below.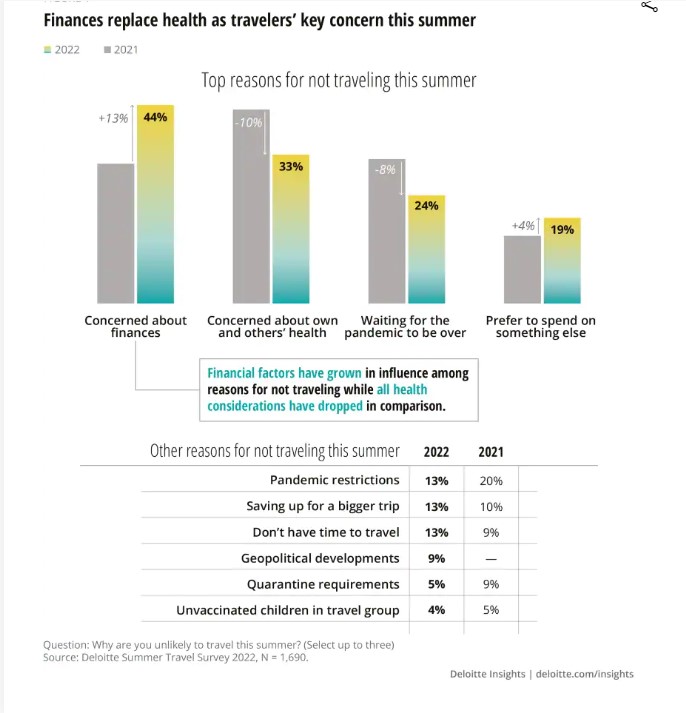 Perhaps unsurprisingly, 85% of Brits want to holiday abroad this summer after two years of putting holidays on hold. That said, travel chaos and the cost of living crisis have fuelled a 30% surge in last-minute inquiries for summer breaks in Britain. So staycations are big news once again. It's a similar picture across the pond, with US-based properties, carriers and destinations set to attract the lion's share of travel spend as just 15% of American (27% of travellers) plan to take an international flight. High international airfares are a factor for this as well as unpredictable entry and exit regulations and the possibility of being left stranded overseas following a positive test for Covid-19.
The US hospitality industry has a busy summer ahead, with 67% of travellers planning hotel stays and 16% planning rental stays.
Travel is on the rise. But it's not all plain sailing. While people are trying hard and succeeding to get away, others are opting for a staycation – and it's easy to see why. There's a huge amount of travel chaos and uncertainty. Flight cancellations are common. And the cost of living crisis is problematic.
Top Travel and Tourism Campaigns of the Year so Far
So how can marketers navigate this complex landscape? Well it's tough. But the best thing to do is to know your audience and stay on top of travel trends as the summer progresses. Here are a few brands getting it right so far…
Emirates – Securing Summer Flight Schedules
As a travel brand in 2022, it's really important to read the room and reassure customers where necessary. This is particularly relevant advice for airlines and is something Emirates does on a regular basis. The company has acknowledged that the summer will be busy and has taken many steps to secure their summer flight schedule. This has then been communicated clearly via their social channels to ensure they stand head and shoulders above the chaos.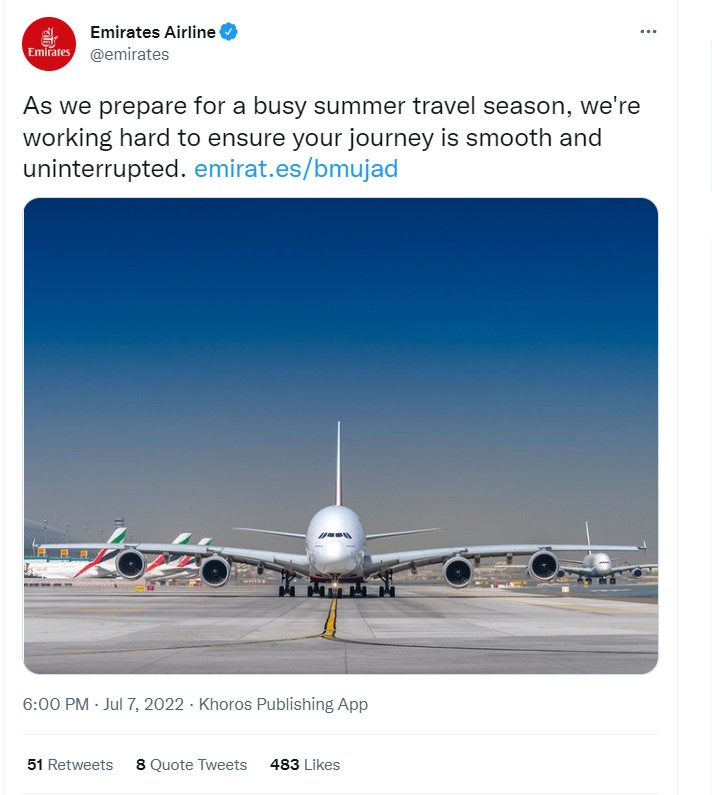 Top Tip: Pin-point consumer concerns and address them head-on. This shows you're working to resolve any areas of difficulty.
Fun Fact: Emirates has been extremely vocal about flight cancellations showing their commitment to getting the job done properly. The airline rejected an order from Heathrow to cancel flights to comply with a cap on passenger numbers. They accused the West London airport of showing 'blatant disregard for consumers' by attempting to force it to 'deny seats to tens of thousands of travellers.'
On a happier note, we also love how Emirates regularly uses short video clips to attract, engage, inspire and intrigue their fanbase. Take a look at this sensational video of an Emirates plane in action. It's already been viewed over 25,000 times on Twitter alone and has garnered many positive comments, upping social media engagement.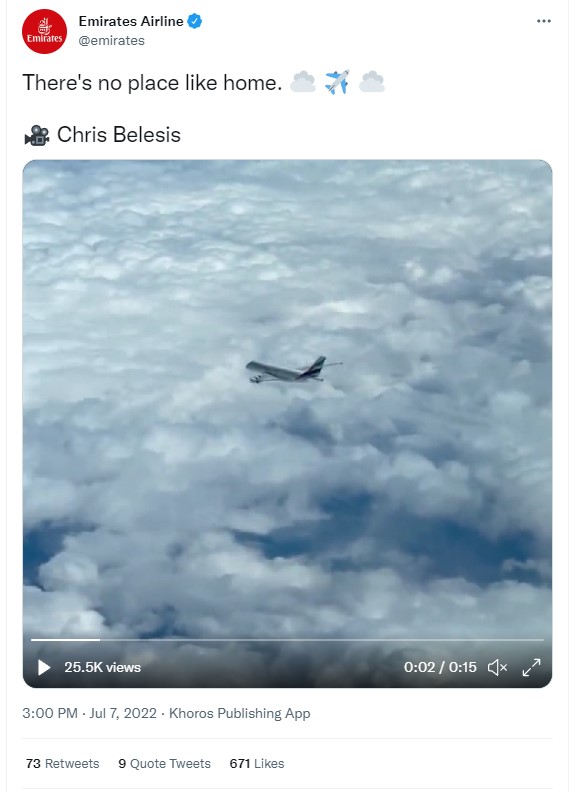 Intrepid Travel – Responding to Staycation Demand and Cultural Diversity
Intrepid Travel continues to be a leading tourism brand and it's easy to see why. They're exceptional at responding to trends, tweaking their product offerings to suit an ever-evolving audience. Firstly, they've introduced eight new USA-based experiences. This appeals to the large number of people looking to staycation in the United States. The trips also amplify and celebrate Black, Indigenous and People of Colour (BIPOC) perspectives in the United States, giving a voice to minorities. This is hugely relevant in a world that continues to struggle with equal rights issues.
The goal is to help travellers see the country through a more diverse and inclusive lens. To make this possible, Intrepid Travel teamed up with National Blacks in Travel & Tourism Collaborative as well as representatives from the Crow Nation and Lakota tribes.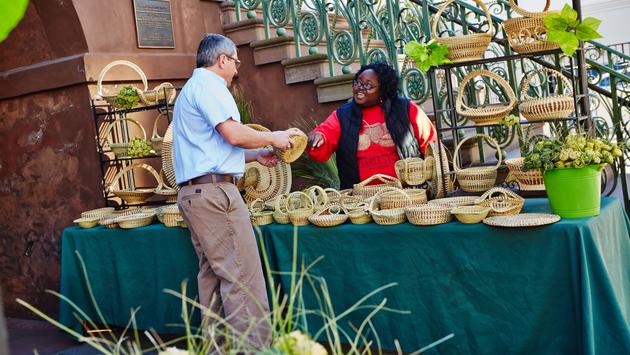 As well as sharing news of the BIPOC-centric experience on social media and retweeting the posts from other travel-related sources, which is also a great way to boost follower numbers, Intrepid Travel has also promoted the new trips via their well-known blog, The Journal. They've also embraced the art of storytelling to help people connect to the campaign on a deeper, more emotional level. The layout, content and photography is all immaculate. Chef's Kiss!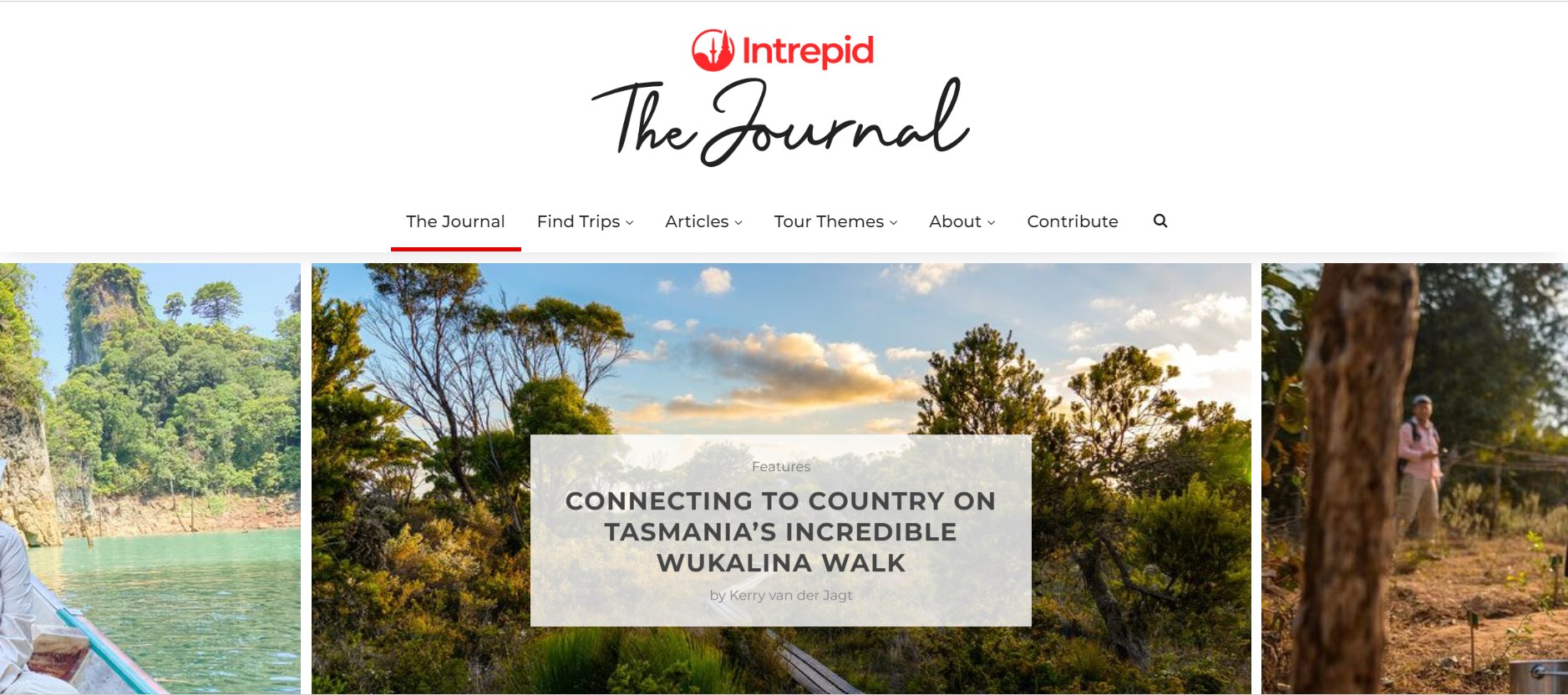 Top Tip: When it comes to travel marketing, storytelling is key. You can do this in many different ways, from creating videos about the creation of your brand to interviewing team leaders. We love how Intrepid Travel layers up their marketing tactics with creative introductions to tour leaders. Check out this wonderful example featuring Darlene Adaji.
UK travel brand Kuoni also uses storytelling in a different way. For example, they recently posted a blog documenting a mum-and-son bonding trip to the Maldives. The sort of content humanises the travel experiences and prevents travel brands from looking overly corporate.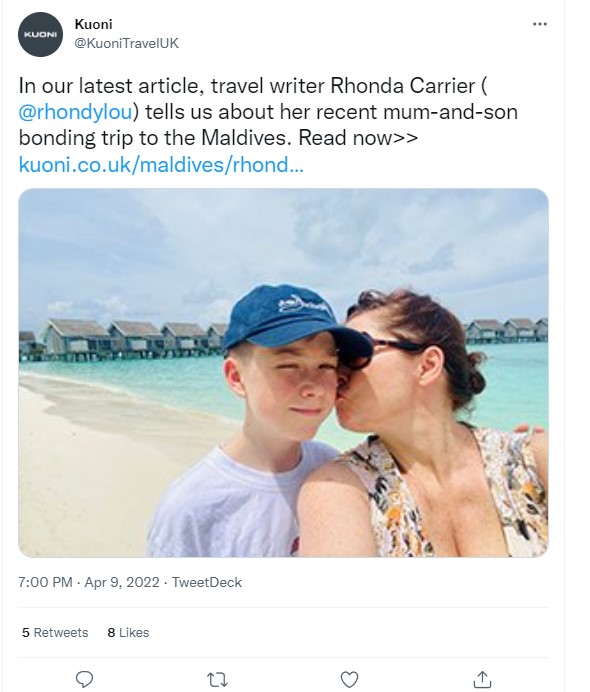 Top Tip: Don't be afraid to collaborate with relevant influencers, including travel writers, to further promote your brand. Tag these influencers in your social posts to improve brand awareness and engagement.
Expedia – Being Useful!
Travel can seem daunting following years of disruption. There's a high chance that your target audience hasn't been far from their homes for a while now, so it's a good idea to be as useful as possible when putting together your summer 2022 marketing campaigns. Expedia has nailed this with their Summer Travel Cheat Sheet. It's short, it's snappy, it's appropriate for the platform and it's helpful. This probably explains why it's already racked up over 142,000 views on TikTok.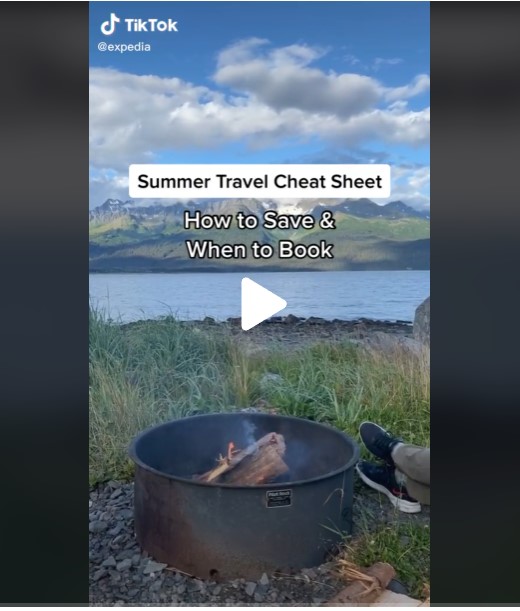 Top Tip: Include relevant hashtags to make sure your content is easy to find. TikTok doesn't set a strict limit on the number of hashtags you can use. But there's a caption limit, so make sure you can write a fun and descriptive caption while still using between 3-5 hashtags.
Secret Escapes – Appeal to the Budget Conscious
If you're a travel brand looking to do well this summer, it's wise to appeal to the budget conscious. Cost of living is on the rise globally, with the UK facing particular challenges, so it really is a good idea to promote offers, sales, discounts, money-off vouchers, competitions and more. This is exactly what British travel company Secret Escapes is doing this year. Their Price Drop Sale has been promoted across social media, offering members a more affordable July getaway.
Top Tip: Make sure your menu navigation is geared up to tempt holiday bookers. Menu items like "Inspire Me", "Top 10 Deals" and "July Travel Fest" are all intriguing. They also tweak at those FOMO strings meaning spur of the moment bookings.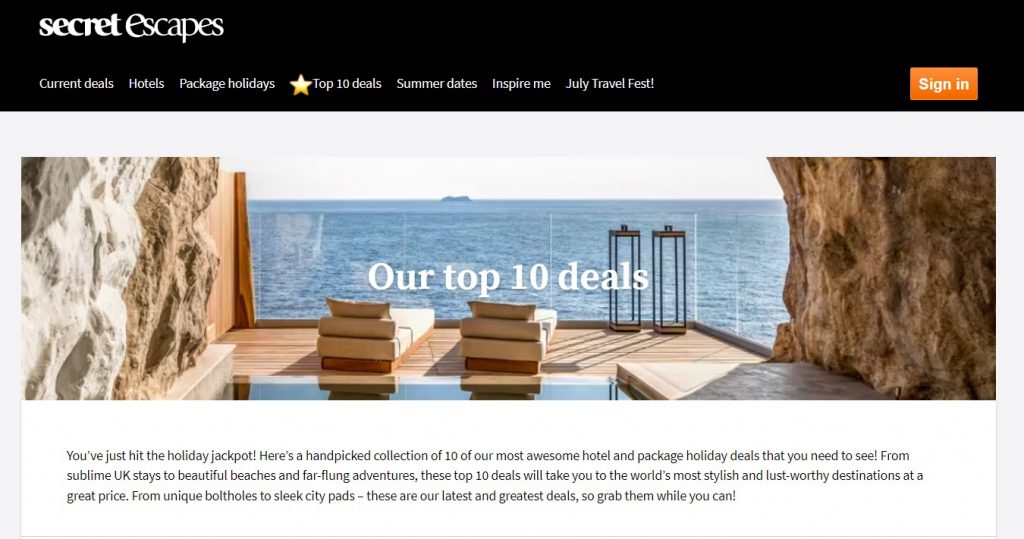 Stay Relevant (And Cheeky) – Ryanair
Ryanair has really mastered cheeky trending relevance on social media. The budget airline provides flight news, promotions, blog posts and a spin on trending news, British politics, celeb gossip, Tinder Swindler and heatwaves. Nothing is off limits for the brand who have gone viral repeatedly this year thanks to their edgy strategy.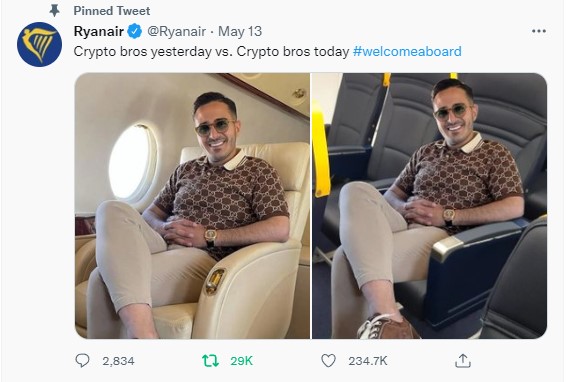 They also poke fun with travel memes, relatable situations and funny stories. Whilst this strategy won't work for every brand, it certainly works for Ryanair. It's also aligned with their target audience who are active on social media and following the latest trends.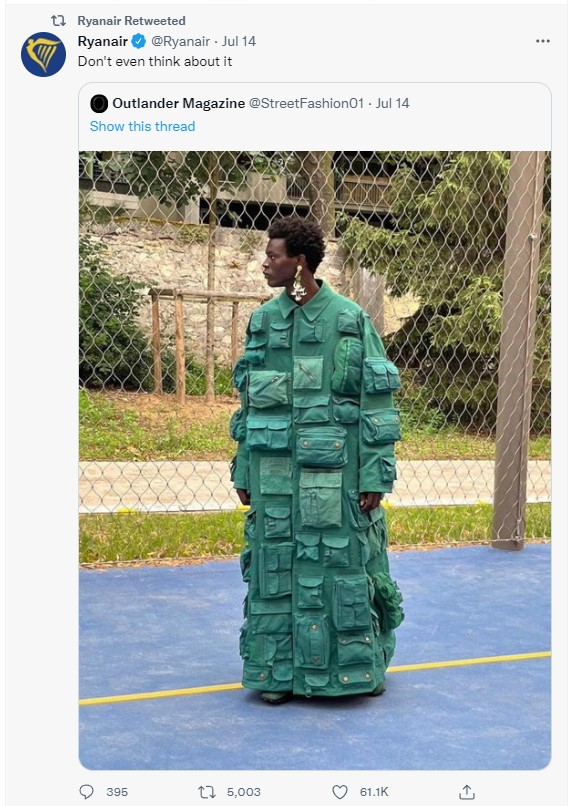 Summer Marketing Must-Dos
Summer is the perfect time to let your hair down and have some fun with your marketing campaigns. But remember, you still want to rake in those much-needed bookings. To do this, be sure to:
Set Key Performance Indicators (KPIs). This will keep you focussed and make it much easier to monitor success. If you find one area of business is performing better than others, don't be afraid to ramp up your marketing efforts in that particular area.
Focus on Seasonal Promotions. Everyone loves an offer. So think about a summer offer or giveaway. It doesn't have to break the bank. Even a free pair of flip-flops or a holiday goody bag can go a long way.
Team up with collaborators that have the same views as your brand. Social media users don't like anything that doesn't feel natural or genuine, so do your research to make sure a particular influencer matches your image. Don't feel tempted to go for influencers with crazy follower numbers. Those with smaller follower numbers tend to offer much better engagement.
Team up with other brands. Why not pair with a travel fashion company or another brand that complements what you do but is not in direct competition? This will increase brand exposure as you'll be visible to a new crowd of travel fans.
Stay relevant. If there's a heatwave, offer advice. Clouds rolling in? Then promote indoor activities. The more relevant you are, the more engagement you'll receive.
Offer budget friendly tips to meet the needs of cash trapped travellers. Cheapest destinations, best value drinks and food or budget friendly hotels will all be welcome right now.
Need help with your content marketing? Contentworks Agency offers articles, video scripts, website content, social media management and much more. Talk to our team here.
Enjoyed reading Marketing for Tourism in 2022? Go ahead and hit share.