There are approximately 200 regulated forex brokers in Cyprus alone. And, with the average daily turnover of the forex market being around $5.1 trillion, the popularity of online trading is clear to see. In fact, forex is the largest financial market in the world. So, what does this mean for new forex brokers? Well, we'll be blunt. Competition is fierce. You really need to be on top of your game from the beginning. But, how can you set up in a way that will help you stand out from the crowd? As a content marketing agency tailoring strategies for the top finance brands, we know the landscape. Here we go with marketing for new forex brokers – the essentials.
#1 Your Website Needs to Be Bangin'
Your website needs to be banging. We're not talking part-time rock-star, we're talking leather-wearing, concert moshing, guitar playing rock-star with the eyeliner to match. Now what do we mean by this exactly from a marketing perspective?
Traders have options. They can drop you anytime for an established broker with a credible history. So, you need to catch their attention from the very beginning and set your brand aside as a leading expert. To do this, you should have very clear messaging across your website explaining who you are, what you offer and how traders can get in on the action. Do not waffle. Get straight to the point above the fold.
UK-based forex trading firm CMC Brokers does this well providing a clear, no-nonsense call to action and instant access to a 'start trading' button.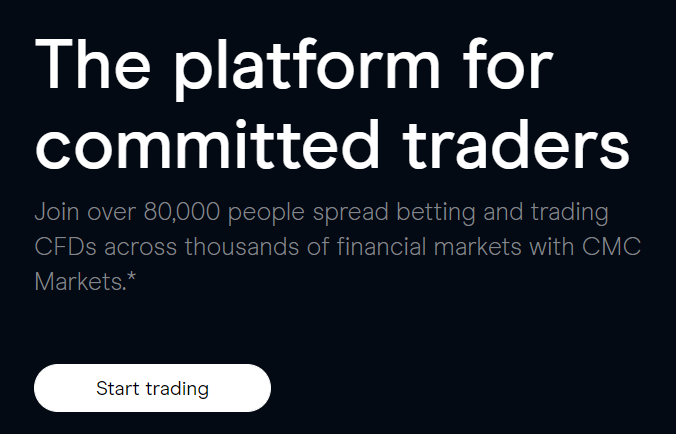 When it comes to creating content for your website, you must keep your target audience in mind. Who are you talking to? What do you want them to know? Experienced traders will typically require different content to novice traders, for instance. So, think about your sales funnel and how you will drive different audience down different route.
This is done well by forex broker Blackwell Global who speaks to traders of different experience levels in a simple yet effective way.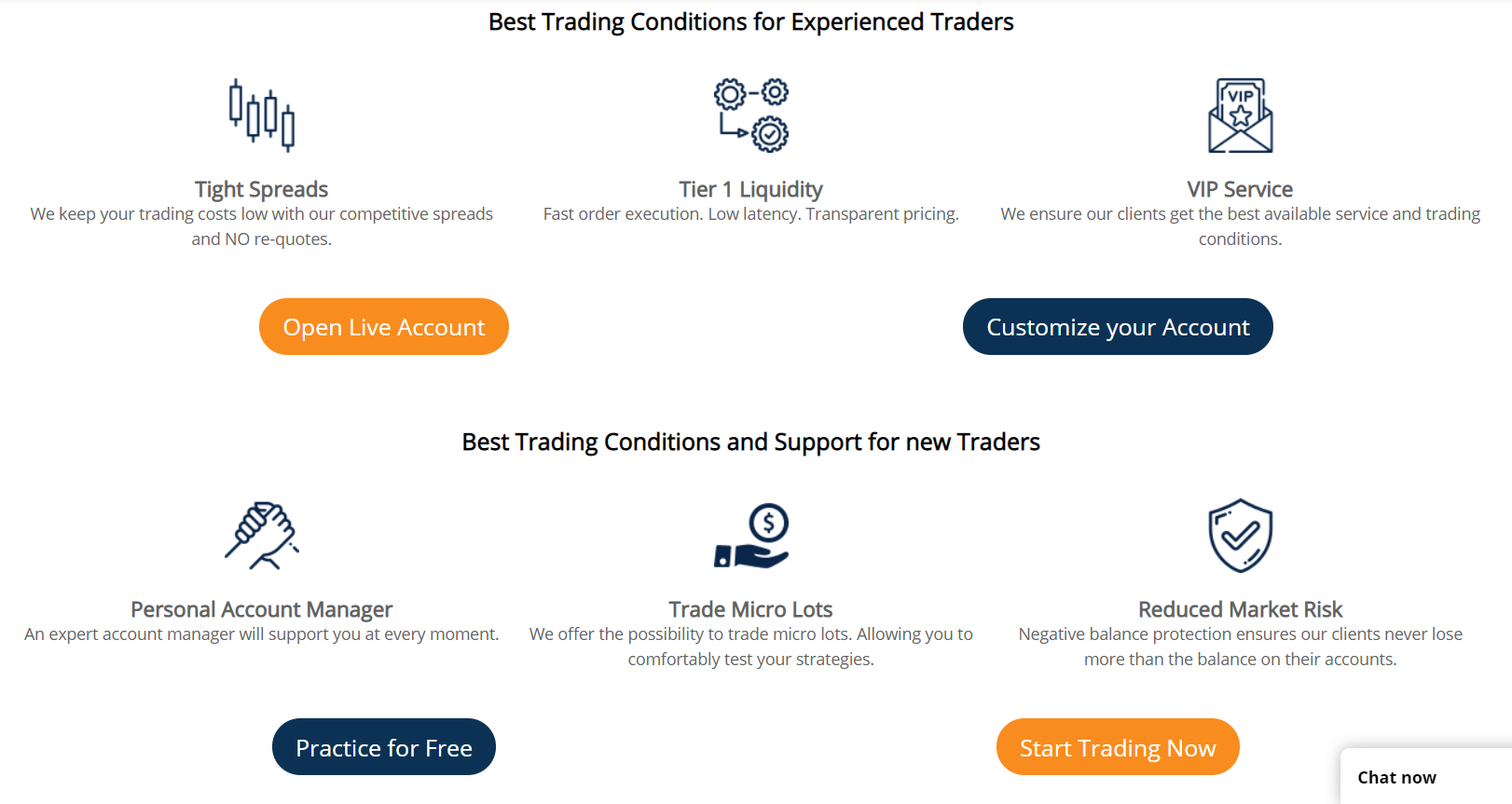 Why we like this:
Those with experience are encouraged to Open Live Account, taking them straight into the action. Those new to the FX world, have a Practice for Free option which enables them to stagger their entry into the forex markets and gain confidence.
Blackwell clearly explains the benefits of their brand without overloading on content.
To give your website the best chance of being picked up online, you must think carefully about SEO optimisation. This means targeting keywords that people type into search engines. They should be relevant to your business, with extensive keyword research being one of the first tasks to undertake before you start website creation.
Look at this snippet from FXCM. It's short, sweet, but includes many relevant trading keywords leaving Google in no doubt that this site is relevant. Words include 'online foreign exchange' and 'CFD trading.'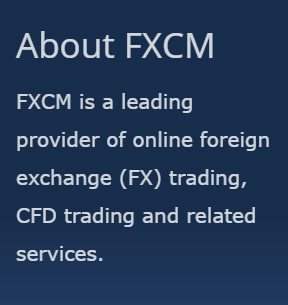 As 50% of all searches are now thought to be voice-based, SEO is changing to suit consumer needs. As voice searches are more likely to contain question phrases, it's a good idea to include question and answer content on your site. This is also important considering Google has now introduced a position 0 which brings up content that answers specific search queries in the most relevant way. Snippets appear before the rest of the listings, so trying to rank for this is a clever strategy. We wrote all about this here.
Top fact: More than 40% of all voice search answers are pulled from Google snippets.

Your go-live moment should be impressive. Your website certainly shouldn't be an empty shell with a few Trade Now buttons. Creating and constantly updating an educational hub with material new and experienced traders can read is a great way to keep people on your website. Essentially, you don't want them to bounce in order to find information elsewhere.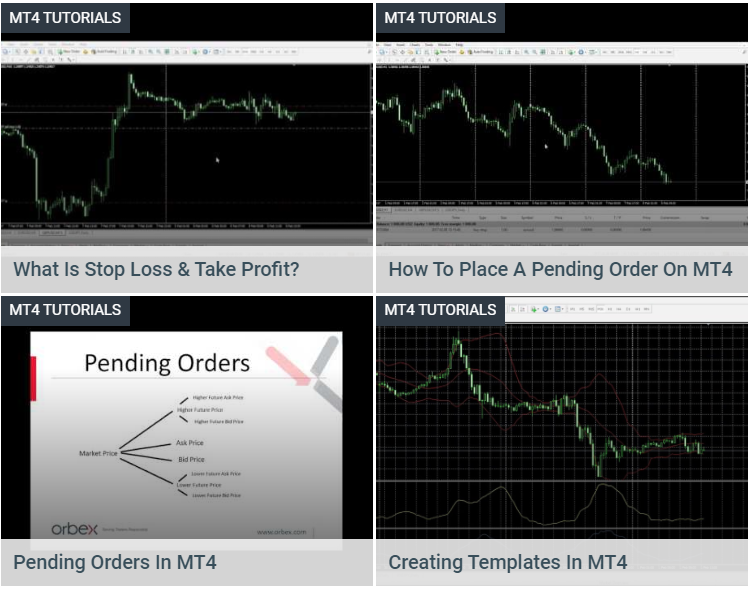 As a new forex broker, you need to make sure your launch and the following months are supported by positive PR. Shape your content strategy by telling people who you are, what you're doing and how your services are different from competitors. And make sure your PR material is placed in relevant publications to get the most views. Link back to it from your website to create social proof amongst your readers.
#2 You Need to Get Active on Social
Over 43% of forex traders are millennials – and millennials love social media. So, what better way to spread brand awareness that hanging out where your consumers do. The finance market was slightly late to the party when it comes to social media marketing, but with many brands now upping their efforts, it really is important to take your social media strategy seriously. Contentworks is a marketing agency specialising in content and social media for financial services. Here are our tips for new brokers:
First things first, create a Facebook business page. This is important as it'll provide you access to important features such as Google Insights which will bring you closer to your target audience. With a business page, you can also start to create an email database by hosting competitions and giveaways. Remember the GDPR rules which state you must seek permission to hold and use personal information.
Similarly, you should also create a business account on Instagram. This will enable you to use tools such as call-to-action buttons for business Instagram profiles and Instagram Insights. You can also connect Instagram with your Facebook account.
What's more, financial news changes fast and therefore Twitter is the place to be with Business Insights offering personal tips to guide your business to Twitter success. Keep in mind that as 79% of people on Twitter like to discover 'what's new', being a go-to for market insights will help to grow your brand online.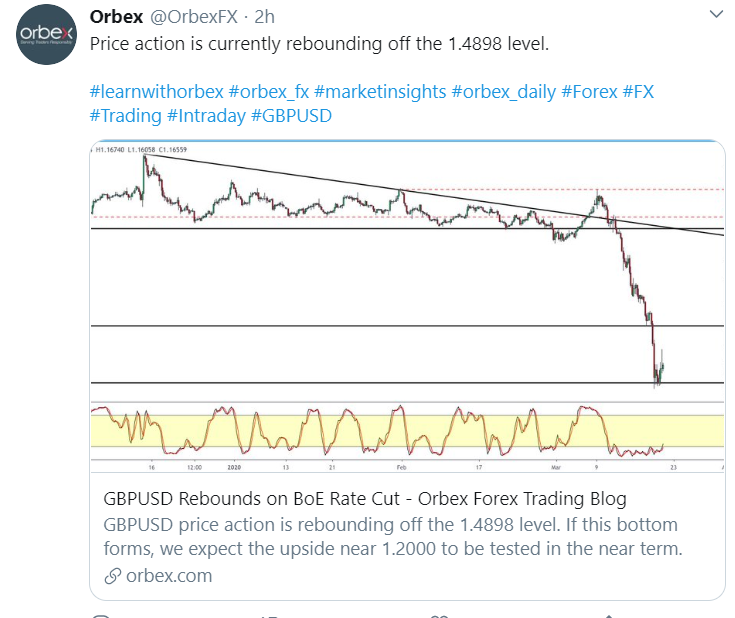 Have a different content approach for each platform
While it can be tempting to post the same information across channels, it's better to develop a social strategy for each. Why? Because you want to encourage people to check out your content when they visit each platform and not just shrug you off because your content is always the same wherever they look.
For example, FXTM share news updates on Twitter: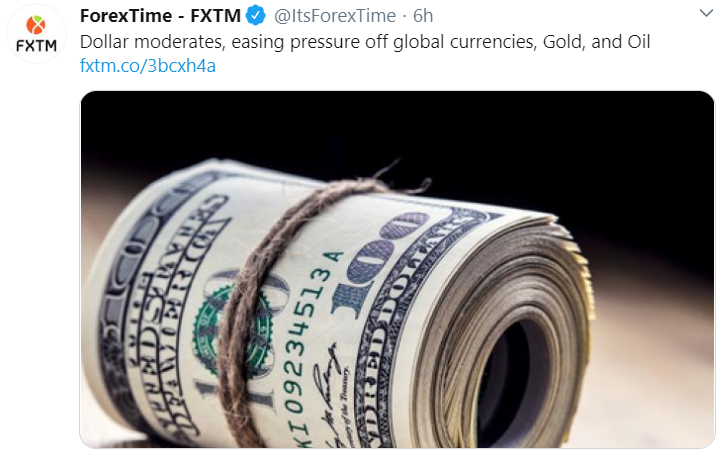 But on Instagram, they use the platform's tools to humanise their brand, regularly posting video content that features key team members.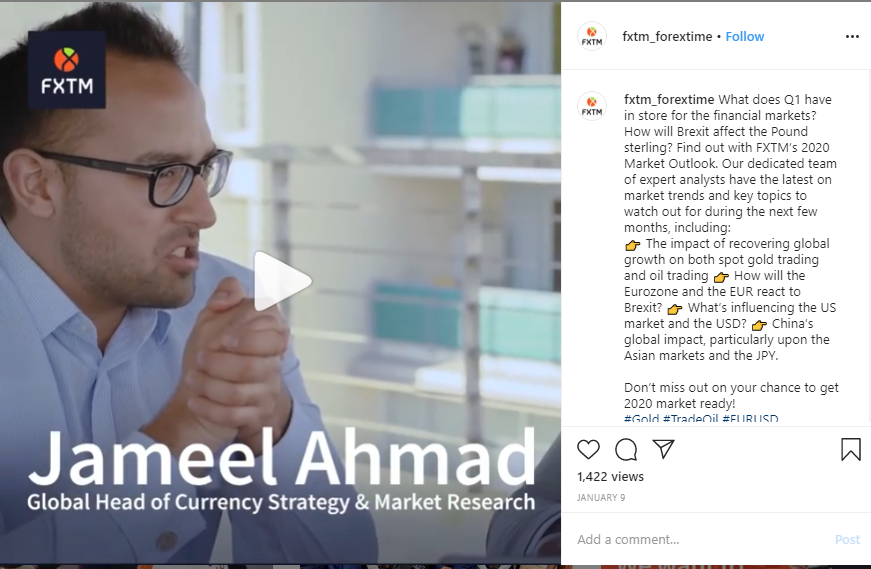 When on Instagram, FXTM also takes full advantage of the Stories feature in order to communicate key brand messages about corporate responsibility and to humanise their brand. The Stories feature is a great way to take people on a journey and tell them more about what you do.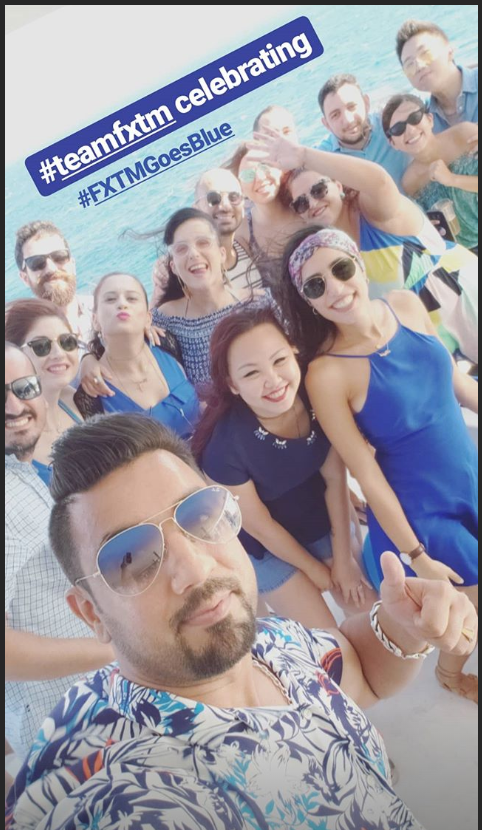 Top fact: One third of the most-viewed Stories are from businesses, so the viewers are there. What's more, brand stories have an 85% completion rate which means if your content is engaging enough, people will follow your journey to the end.
Once your social accounts are active, encourage interaction. You can do this by asking questions or creating polls and quizzes. Don't forget to respond to replies where necessary to show your channel is active and on trend.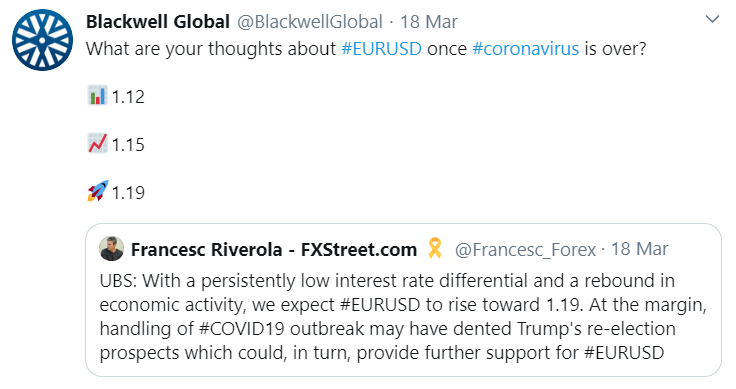 Get Socially Sorted today with the help of Contentworks Agency.
#3 Nail Your Tone Of Voice And Embrace Consistency
As a new brokerage, it's important to create a strong identity from the word go. This means thinking carefully about colour schemes, logos and slogans as well as coming up with a Tone of Voice guide for all to follow. Will you use your brand's name throughout the content or use common pronouns such as 'we'? How do you feel about humour? Are you using American English?
Don't forget to inject brand personality. Essentially, you want to stand out from the crowd by not copying what everyone else is doing. Remember, just because you're in a serious industry doesn't mean your content has to be dull. In fact, the more relatable your content is, the more consumers will be drawn towards your brand. They don't want to read paragraphs and paragraphs of text, just like you don't want to write them.
Ways of injecting personality include:
Many brands out there simply use charts and analysis to communicate what's going on in the market. But how about spicing things up with engaging blog posts? This could be your platform for educating traders in a fun, relaxed, yet informative way. Analysis doesn't have to be dull either. Check out our Medium channel for examples of fun, informal analysis.
If you're talking about Brexit and how it's impacting the trading markets, throwing in a touch of comedy gold could be relevant. This could be a snippet from social media to emphasis a point.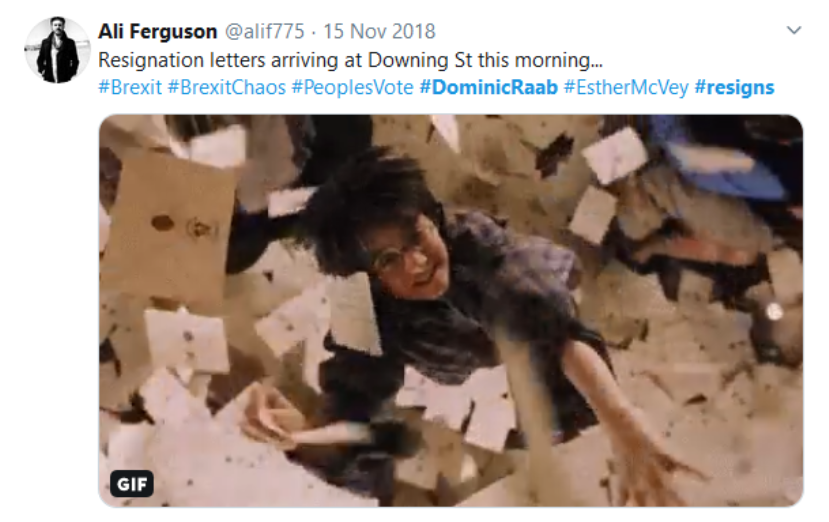 Bringing financial topics to life in a fun way can endear consumers, encouraging them to read your content.
Outside the box Instagram posts
Remember, you don't always have to go in for the hard sale. To inject personality, share daily events or unique occasions with your followers.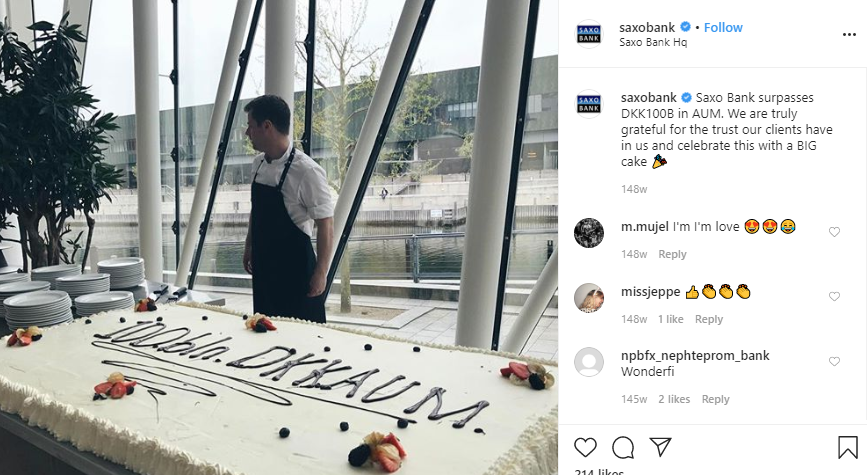 Enjoyed reading Marketing For New Forex Brokers – The Essentials? Go ahead and hit share. If you're a new broker welcome to the shark tank! Contentworks Agency is here to support you with unique articles, web content, e-books, video scripts, PR material, whitepapers, social media management, analysis and more. Get in contact with our team to learn how we can help you.