Trendy internet slang words and acronyms are commonplace these days. You can barely make it through a chat on Facebook or WhatsApp without ROLF or TTFN cropping up here and there – but what about the latest one, fintech? What does this linguistic blend of words mean and why should why stand up and take notice? More importantly fintech marketing… how will that work?
Fintech at a Glance: What You Should Know
Fintech stands for 'financial tech'. Yes, it sounds complicated, but it's just two very normal words squished into one. So what's it all about? Well, fintech refers to the way businesses use technological advances to deliver and improve financial services. It can be applied to the following:
Banking
Payments
Investments
Infrastructure
Insurance
The term is used to describe innovations. This may be a complete product such as a trading platform or a small cog in a larger mechanicism like a trendy piece of software. The fintech industry is growing at a rapid rate, with around $20 billion invested in fintech back in 2016 – 66% more than was invested the previous year.
Fintech and Content Marketing: The Perfect Team
Fintech is having a significant effect on how the world works. Both businesses and consumers want to know and understand how their financial lives are changing – which is where communication comes in. With a thoughtful and well-planned content/social media strategy, you can:
Explain technological innovation in a simple and coherent way
Educate people about the benefits of fintech
Shed light on the unknown, squash fears and handle hearsay/rumours head on
Answer questions and interact directly with consumers
Improve outreach and drive traffic to significant landing pages
Pursue competitions, giveaways and other marketing campaigns for brand awareness
Develop a reputation for being a trusted source of information
Three Fintech Companies That Are Acing Social/Content
1. Cashless on the Catwalk – Visa Europe Collab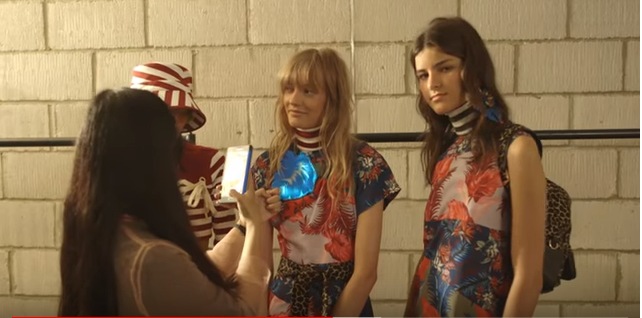 When it comes to fintech marketing, the competition is tough. Tech savvy companies are often far more innovative than other industries making it even hard to stand out in a saturated market – but that didn't faze Visa Europe Collab (Visa Europe's international innovation hub) who teamed up The 10 Group to create a fantastic marketing campaign that would showcase the future of payment technology.
Launched during London Fashion Week Spring/Summer 2016, the Cashless on the Catwalk campaign made it possible for celebs including Daisy Lowe to purchase items directly from the catwalk through the power of Bluetooth enabled jewellery and payment receiver tags attached to the clothes.
Not only did this win them the Fintech Marketing Campaign of the Year at the 2016 Fintech Innovation Awards but it drummed up a whole lot of attention online earning copious media coverage and social attention.
Fintech Marketing takeaways:
Don't be afraid to think outside the box or ditch the box altogether. While the financial services industry isn't usually cool or sexy, the Cashless on the Catwalk campaign gave it a sassy edge.
Be innovative, creative and consider collaborations that'll capture your target audience.
2. Adulting 101: national events series by Mogo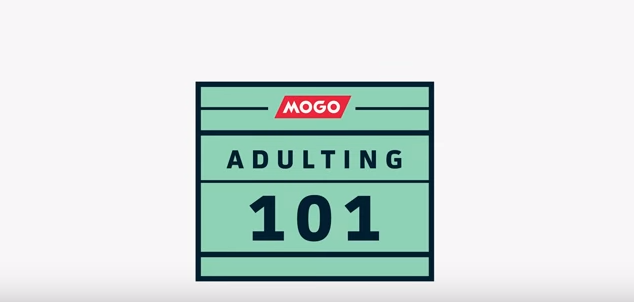 A great fintech marketing campaign backed by a strong strategy and fantastic content can change the face of your business – as Mogo found out with their innovative Adulting 101 campaign.
While financial seminars aren't on everyone's to do list, this fintech company appealed to millennials (who are largely untrusting of the finance industry) by inviting them to a series of alcohol-fuelled events throughout Canada with a side helping of financial services advice.
The point was to have fun while learning money management skills with the overall results being highly successful.
Not only did they receive great coverage but they grew their Facebook page to over 300,000. Indeed the mini seminars were so successful that they even opened up MogoLounge where they regularly hold personal finance lectures and seminars.
Fintech Marketing takeaways:
Tailor campaigns suited to your target audience
Integrate online and offline activities
Promote your strategies via social networking channels
Cash in on the results of your campaign by developing your business where appropriate
3. Instamojo: Why not to work with us

The marketing and tech world is saturated with influencers and companies who think they are the best – or at least that's what they're telling us.
So what better way to stand out from the crowd than by telling customers why you shouldn't be their number one choice?
Controversial of course, but this is exactly what Instamojo did in its article: "6 Reasons To Not Choose This Free Payment Platform." This generated great social buzz and, of course, indirectly highlighted the benefits of using the platform.
Fintech Marketing takeaways:
Don't be afraid to swim against the tide; if you have a good product it will speak for itself.
Try not to be overly promotional, instead let your creativity do the talking.
We know the ins and outs of content marketing and will set you off on the right track. If you need help with your content or social media strategy, speak to the Contentworks team today.