Financial marketers! If it's 9am and you're already on your 6th cup of coffee, we hear you. Coming up with competitive, thought-leading and engaging campaigns for the financial sector can be tricky. But why is it so hard? Join us as we delve into the financial marketing challenges of 2020 and look at ways to keep your audience coming back for more.
Financial Marketing Transformation – the stats you need to know
The finance industry is changing at a rapid rate. That means financial marketers must always be on the ball in order to deliver fresh content. There's simply no time to get complacent. So, here's a rundown of what the financial industry looks like in 2020 and why marketers have a lot to think about.
There are 1600+ fintech firms in the UK alone. This is expected to more than double by 2030 and shows how traditional financial services are being disrupted.
According to a Juniper Research forecast, revenue generated by fintech companies will skyrocket from approximately $263 billion in 2019 to $638 billion by 2024. This is an indication of fintech popularity. Will finance companies be able to compete with fintech offerings? And which fintechs will come out on top? It's all to play for in 2020.
There are approximately 2,957 cryptocurrencies being traded with a total market capitalisation of $221bn. Many top finance firms are now offering traders the chance to select crypto assets on their platform.
By the end of 2024, it's expected that corporations will spend $20 billion per year for blockchain technical services. Blockchain is becoming a huge part of the financial landscape with many top banks including the Bank of America and Citi now using the technology.
Latest figures show around 63% of smartphone users have at least one finance app on their device. Marketers need to keep up with consumer demands in order to be successful.
Financial Marketing Challenges – how to succeed in a competitive environment
As you can see. The financial landscape is vast and ever-changing. It can be pretty daunting. But as a financial marketing agency with a passion for delivering the very best campaigns to clients, we're all about breaking down the challenges. Hold on tight…
#Challenge 1 – Financial Literacy is a Problem
You've probably heard every buzzword going from FOMO and JOMO to AI, Fintech and Business Intelligence. But it's important to remember that your audience probably hasn't. Indeed, financially literacy is a big problem. For instance.
73% of UK consumers don't know what cryptocurrencies are.
Two-thirds of US adults who own taxable investment accounts have poor investor knowledge failing to answer more than half of a 10-question investment quiz correctly. Nearly one-third don't think they are paying any fees or know how much they're paying.
Investors are more likely to overestimate than underestimate their portfolio's performance. Only 4% think their portfolio will underperform the market. 29% think their portfolio will outperform the market. Men are more likely than women to think their portfolio will outperform the market (32% vs 25%).
More than half of Americans (53%) say thinking about their finances makes them feel anxious. This can lead to a head-in-the-sand mentality.
Only 24% of millennials are financially literate. According to a recent Empower Retirement survey 69% of respondents were unclear on the meaning of the term 'asset allocation.' Millennials made up 63% of the respondents who were unclear on the term 'plan participant'
So, what can you do to address this problem?
See financial illiteracy as a chance to shine. Simplify your communication and speak to consumers in a clear, concise way without unnecessary jargon.
Be inclusive. People want to see themselves reflected in ads and marketing campaigns. So, don't be afraid to address issues and questions people might be shy to ask as this will draw them closer to your brand and improve their financial knowledge.

Make the most of explainer videos. As you know, video content is huge and is set to dominate all internet traffic for a good reason – it brings products and services to life. NEC's video of how blockchain is implemented in the real world is a great example. Scripted by Contentworks, the language is clear and explains understandable uses for blockchain.

Top tip 1: Break down your goals and talk about what you want to achieve.
Top tip 2: Read up on video compliance for the finance sector to ensure you're not breaking the rules.
#Challenge 2 – There's SOOOOOOO Much Information Out There
Infobesity is a huge challenge for financial marketing. For instance, there are over 250 regulated Cyprus Investment Firms listed on CySEC's website. Approximately 200 of these are forex brokers in Cyprus and the majority of these companies have a website, social media accounts and online trading platforms. With so much information out there from many different brands, how can you cut through the noise and become a go-to source of knowledge?
Create an educational centre. If you want people to keep coming back to your site, you need to provide regular, educational material that'll help their financial journey. Offering such a hub provides the perfect chance to post new content. Google loves new content as it views your site as fresh and relevant helping to improve SERP rankings.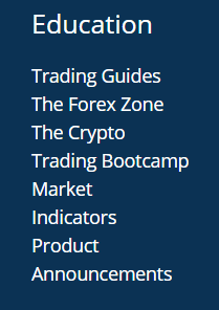 Become thought leaders in your niche. The financial landscape is huge, so it's worth honing-in on a particular niche and developing your online following. To do this; your presence on sites like LinkedIn needs to be authoritative. You also need to post unique articles and content that's well-research, triple fact-checked and not a copy and paste of anyone else's work. Developing strong personal accounts as the SEO or marketing manager of X company and reposting through your brand's social pages will help to build credibility.
Keep your content marketing to a high standard. There's a lot of waffle out there. If you want to stand out from the crowd, get to the point. Stick to the facts. And focus on topics that'll spark information. You can also expand to sites like Medium for maximum engagement.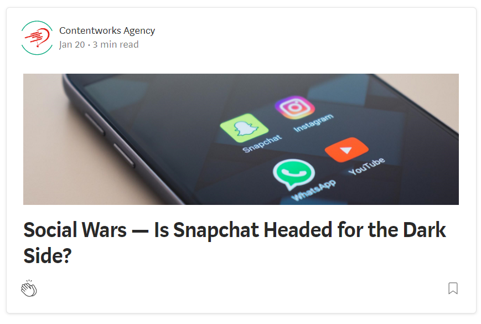 Embrace continuity. Many brands use click bait to attract attention. For instance, they'll create an eye-catching headline which then leads through to completely irrelevant content. All this does is increase bounce rate. Instead, if you're creating an ad talking about a credit cards, it's important to link through to a landing page talking about that specific product as that's what the consumer is expecting. Doing so will help build trust and a regular following.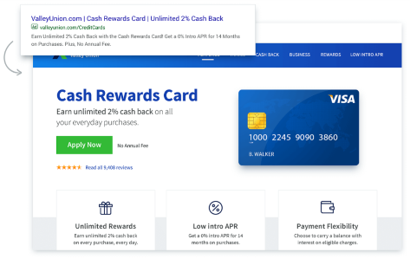 #Challenge 3 – Consumers expect a personalised experience
A sizable 63% of consumers expect personalisation as a standard of service. 73% of customers also expect companies to understand their needs. This is particularly true for financial marketing. this is the place where banks and investment services are utilising Big Data to deliver a smooth, personalised experience to their clients. So, what's the challenge?
As it stands, while many marketers feel comfortable meeting regulatory and basic marketing needs, 44% believe they don't have the data analytics capability to personally understand the consumer. Moreover, 60% don't have the tools to provide 'compelling, personalised and real-time experiences.' Those who fail to keep up from a tech perspective may lag behind in their marketing strategy.


Start-ups and companies with small tech budgets can be particularly affected by a lack of Big Data, but there are things you can do to help personalise the user experience as much as possible.
Know your target audience. Who are you talking to? Don't presume. Make the most of site-based and social media data from the likes of Google Analytics which offers a full demographic report. You can also make the most of tools such as Instagram Insights that'll give you the information you need to tailor your content effectively.
Tap into your CRM for email personalisation. Integrating your email marketing tools and your Customer Relationship Management system can be powerful. CRMs bring additional data to the table such as location, status, stage in consumer lifestyle, referral source and more. Personalisation increases open rates by 26% so this is important.
Use freemiums. When you use a freemium you can ask for basic information that'll help you to create a database which will assist with segmented email campaigns. Don't be afraid to ask about annual income or occupation as the more variables you have, the more you can tailor your email sends. Remember to abide by GDPR rules by requesting permission to hold onto and use personal information.
Use tools like MailChimp to target and filter email subscribers into segments.
Make the most of location-based marketing. Geofencing, for instance, serves advertising or content to consumers based on their real-time location.
 #Challenge 4 – Customer Loyalty is Fickle
Over 50% of millennials don't see any difference between their current bank and the competition. So 1 in 3 are willing to switch banks in 90 days. Consumers in the financial world are particularly fickle, so your content marketing really has to be on point.
Thing you can do:
Offer incentives and rewards, trials and freebies
Make the most of influencer marketing to boost your credibility. Klarna did just that by teaming up with Snoop Dogg. Be sure to partner with influencers who match your brand, however. Snoop proved this by becoming a shareholder of Klarna.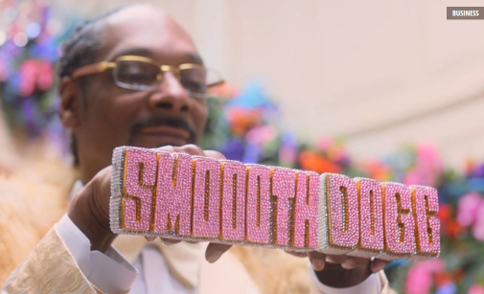 Iron out any site issues. Make the most of Google Search Console to spot errors that could affect your marketing campaign, such as unindexed pages.
Speak to the Contentworks team today for financial marketing that works hard for your brand. We tailor our content marketing strategies to suit your campaigns offering articles, video scripts, whitepapers, e-books, educational centres and more. Enjoyed reading Financial Marketing Challenges Of 2020? Hit that share!