There are 95 million photos and videos posted on Instagram daily. Around 350 million photos are posted on Facebook and roughly 500,000 tweets are sent every minute. With such big numbers, it's easy for your social media content to get buried. Fortunately, hashtags can help get your content discovered by the right people. In the finance world we're talking traders, investors, institutes and B2B corporations. As a financial services marketing agency, we know our finance hashtags. Here are 50 finance hashtags to use right now.
Want more? As this is one of our most popular articles we added another 50 hashtags. Click here to read 100 finance hashtags to use right now. 
Popular finance hashtags
These finance hashtags touch on popular finance topics including trading, investing and wealth management. Whether you are a broker, asset management firm, or you want to talk about investments, there's a hashtag to use.
#finance
#money
#forex
#trading
#price
#business
#currency
#globaltrade
#investment
#investing
#stockmarket
#wealth
#realestate
#markets
#economy
The exponential growth in consumer demand for simplified financial services has resulted in the fintech industry growing 6x in six years. The number of entrepreneurs requiring financial services for their businesses is also growing. Your brand can keep up with these developments by using relevant hashtags.
#fintech
#entrepreneur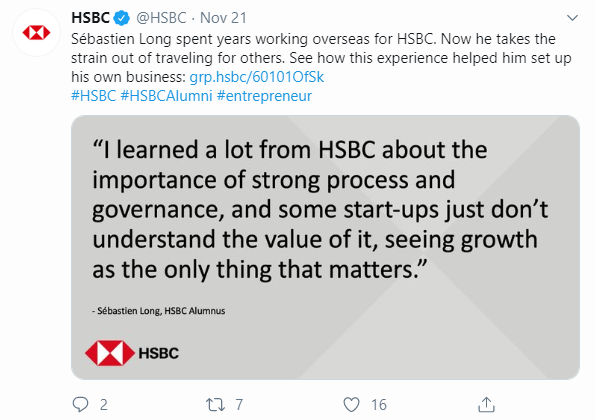 'Green finance' is also taking centre stage as consumers become more conscious about sustainability issues and expect financial brands to operate sustainably. Use sustainability-related hashtags to highlight your commitment to sustainable practices.
#SustainableFinance
#SustainableInvesting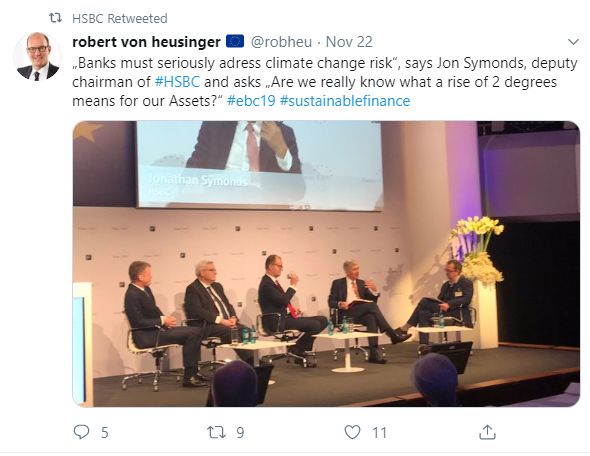 Blockchain and Crypto hashtags
If you work in the ever-growing and highly volatile crypto space, being on top of the news is essential, so follow the below hashtags. You can also use these to make your posts relevant and easy to find for those interested.
#blockchain
#crypto
#cryptocurrency
#airdrop
#bitcoin
#btc
#ethereum
#ico
#altcoin
#cryptonews

Trending hashtags
There's currently lots of talk on the upcoming US presidential elections and Brexit is a popular topic for global conversations. China and US trade tensions have erupted into a trade war that's reshaping the finance industry. You can capitalise on these current events to boost engagement.
#2020election
#Trump2020
#USElections
#PresidentialElection
#Brexit
#BrexitDay
#China
#tradewar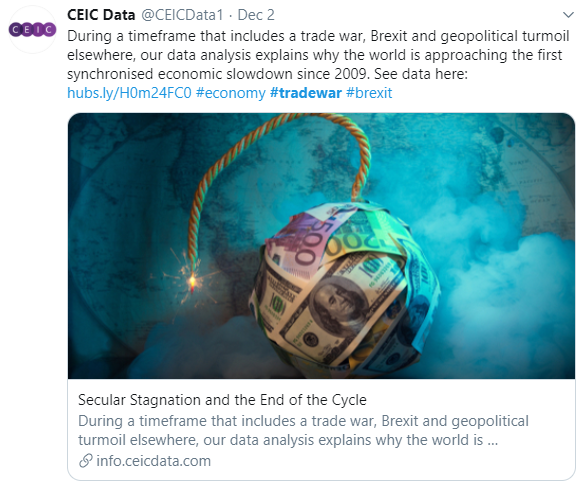 Niche finance hashtags
Finance brands are increasingly aware of the importance of Millennials and Gen Z.  These two generations make up the largest proportion of consumers and they are crucial for the sustainable growth of any financial brand. Engage them by using hashtags that address their needs.
#FinancialFreedom
#PersonalFinance
#FinancialPlanning
#mortgage
#FinancialLiteracy
#RetirementPlanning
#DebtFree
#FinancialAdvisor
News and information hashtags
The world of finance is fast-moving and the right hashtags can help you give your audience timely news. You can also use hashtags to highlight your financial content.
#news
#financialnews
#financialadvice
#financial

Branded hashtags
Having your own exclusive hashtag can build brand awareness and encourage your audience to share some user-generated content using the hashtag.
#BrandedHashtags
How many hashtags to use?
There's a difference between how many hashtags you can use and how many you should use. For instance, it's possible to use up to thirty hashtags on a single Instagram post, but is it necessary? As a general guide you can start with the following:
Limit the hashtags per post to ten.
Twitter. Tweets with one hashtag are 69% more likely to be retweeted than tweets with two or more hashtags.
LinkedIn. It's recommended to limit the number of hashtags on a single post to five. Using too many hashtags could lead to your post being marked as spam.
Facebook. One to two hashtags work best.
The right hashtags will boost your engagement
Instagram posts with at least one hashtag can average 12.6x more engagement than those without and they receive 70% more likes. Tweets with a hashtag are 33% more likely to be retweeted than those without. Using the right hashtags can help you engage your brand, extend your reach, and boost your brand.
Did you enjoy reading 50 finance hashtags to use right now? If you did then hit the share button. To get expert financial services marketing in 2020 talk to the Contentworks Agency team. We understand compliance, regulations and jargon and produce high level content for the leading players in the sector.