If you're thinking of incorporating video marketing into your 2020 strategy, pour yourself a drink and celebrate your awesomeness. Yes, it's better late than never as video marketing is bang on trend again for the year ahead. But why is it so important and what can you do to maximise your success and budget? As a marketing agency dedicated to producing high quality videos for our clients, we want to share our research with you. Let's look at video marketing in 2020 and what you need to know.
Video Marketing in 2020- The Stats 
Before we get into useful video creation tips as well as the various video types you can create, let's look at some useful video marketing stats to guide your 2020 strategy.
82% of consumer internet traffic will be from online videos by 2020. It's a trend that keeps on coming and you should definitely be crafting campaigns that'll set you apart.
78% of internet users watch video content online every week. 55% watch online videos every single day. And 54% want brands to produce more content. The demand is there, so why not respond to it?
Users spend 88% more time browsing websites with video content. Marketing is also about retaining customers and this stat shows how video marketing can help. Putting a video on your landing page can also increase conversion rates by 20%.
Viewers retain 95% of information they watch through a video. That's significantly more than through written text.
We could go on but it's clear video is a major player in today's digital-centric world. The question is; how can you produce video content that stands out from the crowd, showcases your brand, engages consumers and offers an interactive experience?
The Importance of a Well-Written Video Script
As a content marketing agency that's written video scripts for top global brands, we know the importance of getting the right messages across. Firstly, you're battling against a wave of infobesity and impatience. Consumers want to know what you have to offer and they want to know now. The stats reflect this.
60% of all video content viewers stop watching after the 2-minute mark. Anything longer than this could waste time and budget.
65% of consumers will try to skip video ads as soon as possible. The first 10-seconds should pique their attention
So, What Do You Need To Do?
#1 Be concise. Introduce your brand and topic at the start of the video.
#2 Explain what the audience is going to learn or how the video you've created will benefit them. Consumers have choice and limited time. You need to be relevant.
#3 Talk about how your video will offer short, sharp tips. Or, easily digestible content. Get on the wavelength of your consumer and you should increase viewers.
#4 Write conversationally. No-one wants to listen to a whitepaper or essay recital.
#5 Keep sentences short and crisp. Avoid compound sentences where possible.
#6 Write for the audience and platform. A Live Instagram video is likely to be more casual and upbeat than a technical explainer video for YouTube, for instance.
#7 Answer direct questions. This will help you to rank on Google snippets in response to voice search questions.
#8 Don't use over complicated jargon, unless you're talking to industry experts. Keep content simple and direct.
Think About the Background – It Matters
So, you've got a fab video script, you're confident, the filming crew has arrived. What's next? Choosing somewhere to film is extremely important. Here are some top tips.
#1 Find a well lit room. You can film outside but make sure you're not squinting or encountering background noise.
#2 Shoot branded videos in a clean, neat environment, perhaps with your business logo displayed behind you.
#3 Dress appropriately. You're representing your brand and appearance matters. That doesn't mean shirts or suits. It means crisp clean tshirts or company uniform. Whichever works for your brand.
#4 Remove any confidential information out of shot. This could be anything from passwords to client files or pre-launch products that might catch the attention of viewers before you're ready.
#5 Learn your lines. Failing to do so will cost you time and money. You'll also get frustrated if you have to do 200 takes of the same thing.
Video Marketing in 2020 – What's Trending?
Personalised Videos
80% of shoppers are more likely to buy from a company that offers personalised experiences. Moreover, 72% of consumers say they'll only engage with marketing messages that are personalised. Therefore, it's a good idea to personalise your content throughout 2020. That means using analytics to create not only buyer personas but to track individual buying habits.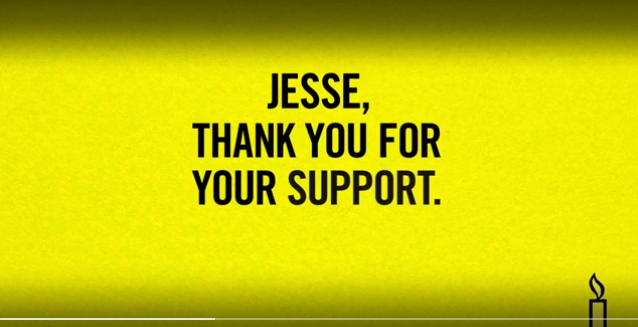 What you should do:
Use consumer names where possible
Send a video or gif in an email. This can increase the click-through rate by 200-300%. Video creation ideas could include digital birthday gifts, thank you for shopping vouchers, special offers for new sign-ups and more.
Target content based on search history. If someone has researched mortgages, for instance, video content addressing mortgage queries would be appropriate.
Personalisation could also mean sending out location-specific videos as part of a geo-targeted campaign to boost engagement.
Explainer Videos
72% of consumers prefer learning about a product or service by watching a video. 90% consumers also say product videos are helping in the decision-making process. So produce explainers and product demonstrations going forward and respond to this demand. Viewers retain 95% of information they watch through a video giving you every reason to showcase your services.
Cloud-based instant messaging service, Slack, posts clear, concise explainer videos to their YouTube channel with "What is Slack?" receiving over 43,000 views in 3 months.

What you should do:
Give your video instant authority by introducing the speaker. Ideally, this will be someone from your team and the intro can be done via text on the screen to save time.

Explain why your product is needed and what it's replacing (if necessary). Videos promoting products that solve problems work well.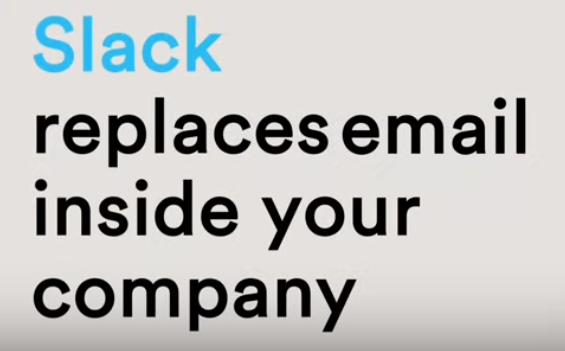 Talk about USPs – what makes your product or service worth shouting about?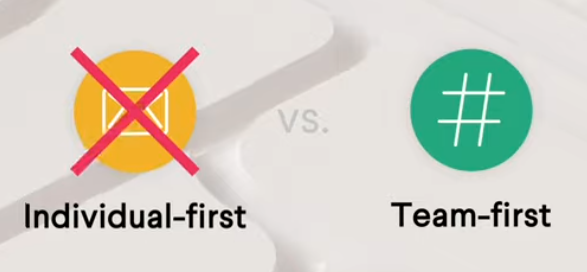 Use visuals to explain your marketing messages and bullet key points and takeaways.
Top tip: Make sure your videos are optimised for mobile. 95% of mobile users share videos with others and therefore this can extend your brand outreach.
How-To Videos
While explainer videos usually give an overview of a product or service showcasing their use, how-to videos tend to go into detail. They can show how to log into an account, how to download an app, how to resolve common issues and how to use certain functionalities.

What you should do:
Keep content short and sweet. The majority of video content is 60-seconds or less. This can be repurposed and shared across social media.
Include 'how-to' in the video title so it's easy for people asking questions to find.
Create your own how-to related hashtag such as #RevTip.
Quickly answer the user question without the waffle.
Interactive Videos
90% of interactive videos get viewed until the end. This is because people are engaging with your content and don't want to skip over it. Essentially you want to give your audience a purpose and that means getting them involved with the content.
Ted Baker's 2019 shoppable gifts video is a great example of creating interactive video that also maximises ROI. As you watch it, you can shop it. Genius.

What you should do:
Tailor content to your demographic. Find out what they're interested in, what sells best within a specific age group and group it together.
Create a story. Send users on a mission or give them a purpose.
Make the most of interactive video software from the likes of Rapt or Verse.
Embrace shoppable posts within video content.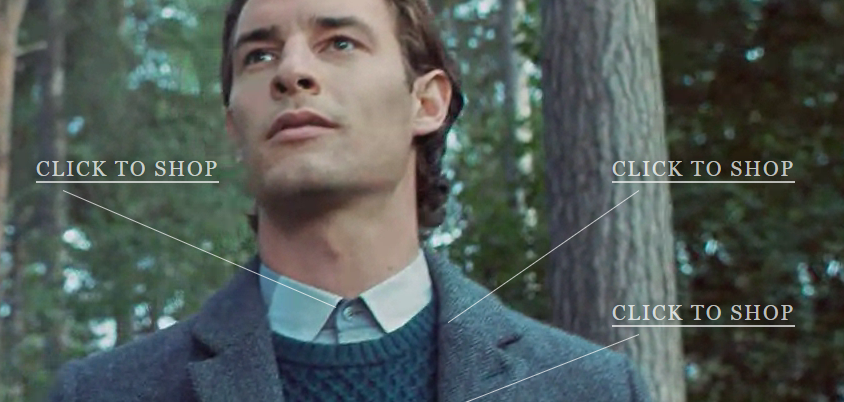 Tag or Challenge Videos
Social media is a great place to post your video content, but you've got to keep up not only with the latest channels, but trends too. TikTok, for example, set Asia on fire but now has 500 million active users worldwide. The Hashtag Challenge is particularly popular on this platform with Gen-Zs and Millennials prompted to create and share video content of them doing challenges. TikTok's new Hashtag Challenge Plus lets video viewers shop for products within the app associated with a sponsored Hashtag Challenge.
Kroger is one brand utilising this opportunity by collaborating with four popular TikTok influencers for a campaign called #TransformUrDorm. On a dedicated brand page, viewers could also shop for products too.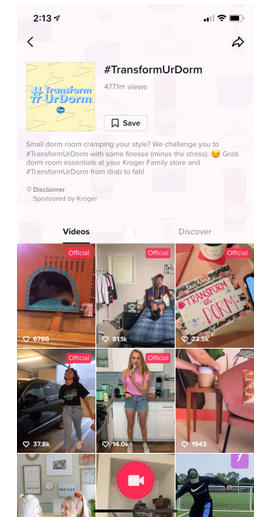 What you should do:
Keep up with new social media channels, particularly if they're relevant to your audience and product
Look out for new trends and concepts that you could be part of.
Embrace shoppable video pins and shoppable images too for that matter.
Did you enjoy reading Video Marketing In 2020 – What You Need To Know? If you did then hit the share button now. Video marketing is one of the key marketing services provided by Contentworks Agency. We work with leading brands to create unique marketing solutions that your audience will love. Talk to our team now about marketing your brand with video.