Well, what a year that was. Grab yourself a mince pie, down a thimble of sherry (or ten) and rock around the Christmas tree for pushing through 2020. It's not been an easy ride has it. With lockdowns driving more businesses online and forcing brands to rethink their marketing strategy, it's fair to say we've been busy.
In true Contentworks style, we've tried to be as flexible as possible, restrategising with clients and providing our online marketing expertise. While 2021 is sure to throw up more challenges, we want to round the year off on a positive note. So, before you get a little too merry, we'd like to say a big thank you to everyone we've worked with this year. Here's our Director's Christmas message 2020.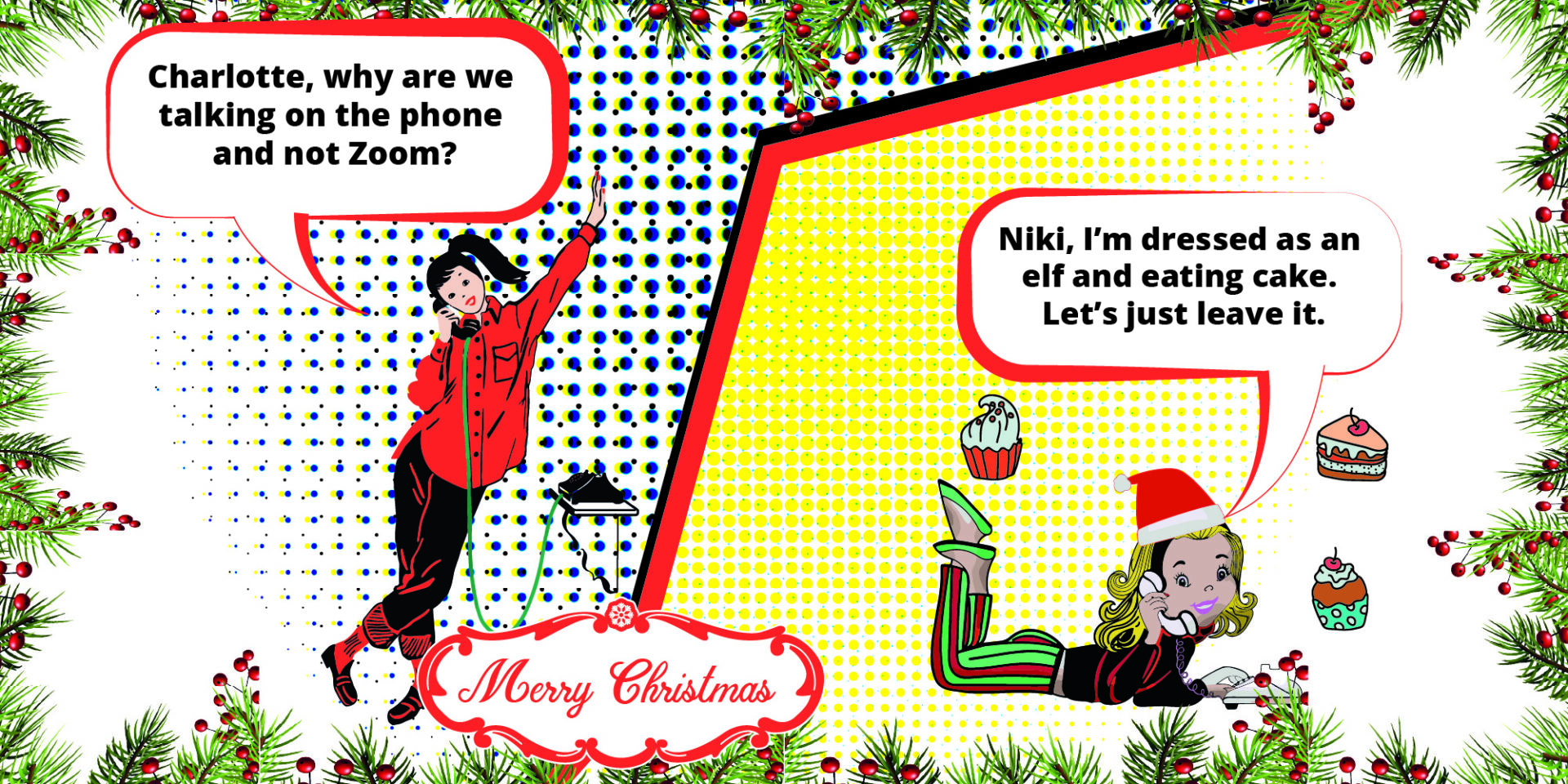 A special Christmas shout-out goes to:
Our Chosen Charity – Room to Read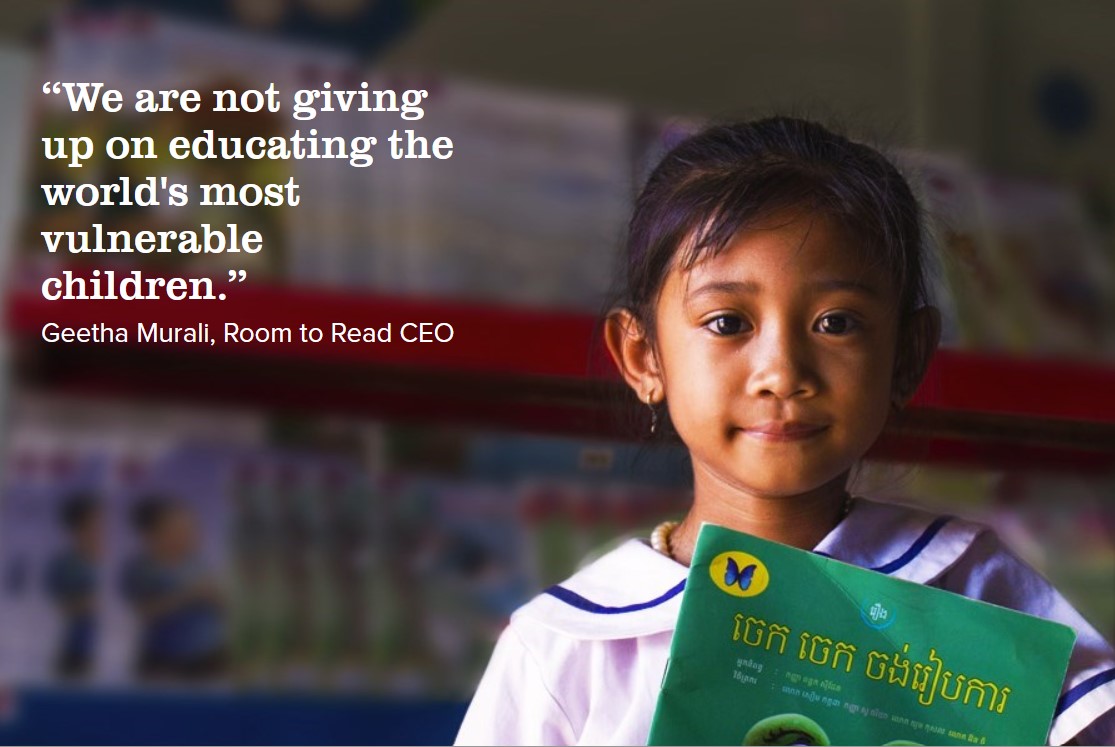 Our chosen charity Room to Read has absolutely wowed us this year. A much-needed light during a global storm, Room to Read has gone above and beyond to help children remain keen learners during lockdowns and school closures. We reported on this earlier in the year, but this incredible not for profit organisation has worked tirelessly to:
Navigate Internet Connectivity Issues
With many students not being able to access the internet from home, Room to Read has focussed on offering distance learning to low-income children such as over the phone mentoring for participants of the Girl's Education Program.
Offer Educational Instruction Via Radio Broadcast
Those without internet can also benefit from educational radio broadcasts, helping students to remain keen learners throughout the pandemic.
Launch Literacy Cloud, a Digital Learning Platform
The Literacy Cloud offers easy-to-access online books which are available to download for offline use and tailored to each specific reading level. The platform currently offers storybook titles in English and Bahasa Indonesia and will be quickly expanding in multiple additional languages in the coming weeks and months.
Please donate to Room to Read now and into 2021. We look forward to supporting their efforts as we embrace the next 12 months.
Our Clients
As content experts for the digital world we helped brands nail down their online strategy during this difficult year. From international forex brokers and tech companies to fintech start-ups, law firms and shipping giants, we've embarked on many wonderful projects.
We want to say thanks and give a big virtual Christmas high five to everyone we've worked with for allowing us to get creative
Check out our portfolio to see who else we've worked with this year and to sneak peak the type of awesome content we could create for you in 2021.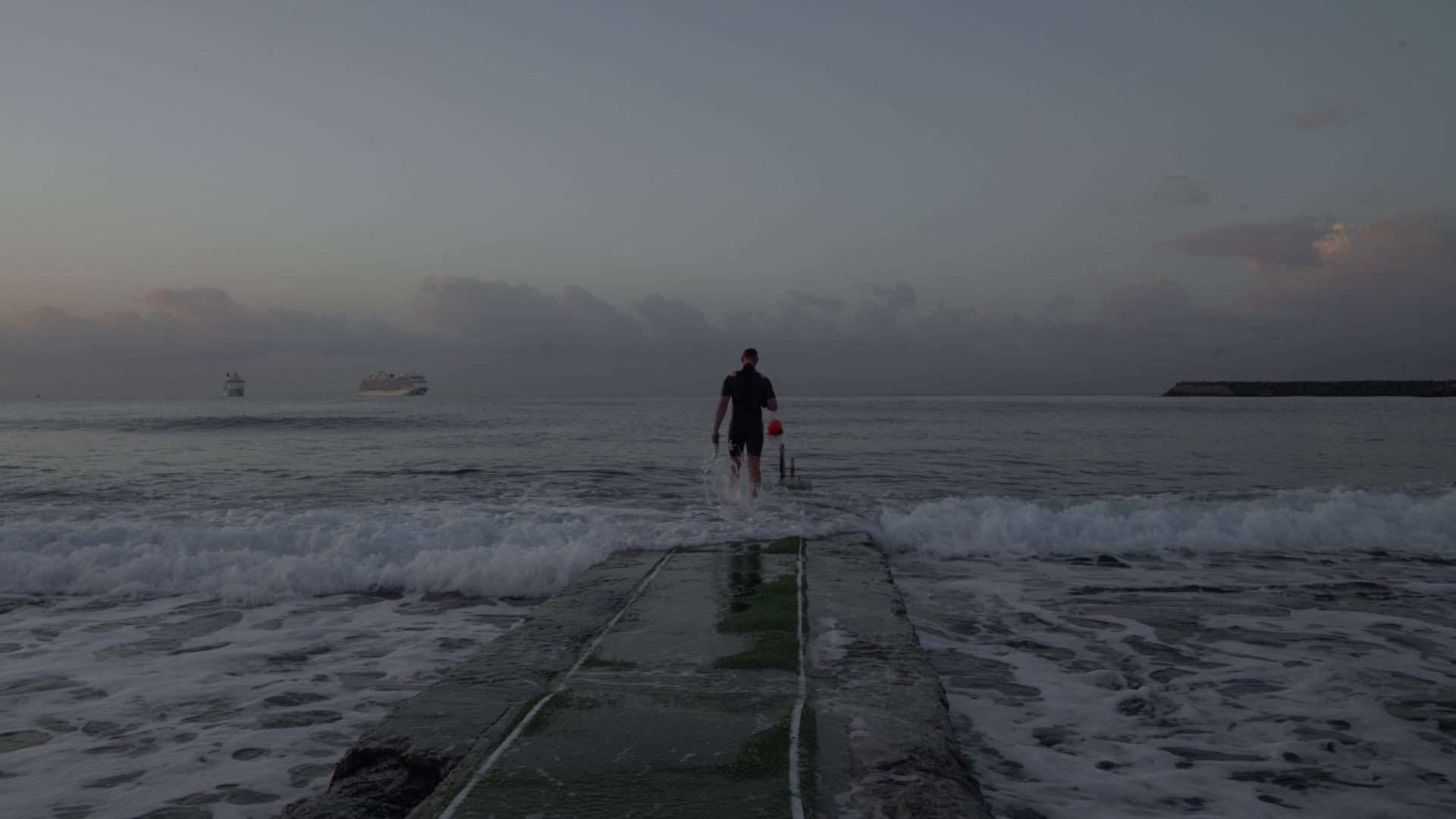 Discussing this year's collaborations, Director of Business, Niki Nikolaou said:
"It has been a tough year, but great things arise from difficult situations. The level of open mindedness, trust and support we've seen from clients has been wonderful, allowing us to navigate a tricky climate with efficiency and creativity."
Our Team
We're an international global marketing agency supported by a great team. We couldn't do what we love without the help of such talented people and we're really grateful to our writers, analysts, social media managers and designers.
As well as populating our Contentworks blog with content to suit the ever-changing digital marketing world, our content elves keep Medium in full swing, provide daily reports and crypto analysis, keep our monthly outlooks flowing and are on the ball with blogs, PRs, social updates and more.
Talking about the team at Contentworks, Creative Director Charlotte said:
"Our diverse team has always been decentralized and that allows us to utilise top talent from around the world. It also meant there was no interruption to workflow from regional lockdowns. This year the team has pulled hard to keep up with increased demand, delivering exceptional and timely content to our clients. They are superstars!"
Contentworks 2020 Highlights
As the year draws to a close, here are a few of our 2020 highlights.
We hosted 3 Big Forex Breakfast events alongside QUBE Events including a very Christmassy edition. You can watch our events and panels over on our YouTube channel.
Niki interviewed key analysts including Jameel Ahmed on FX predictions for 2021.
We took part in the panel at Virtual Vision Finance back in June to discuss marketing and acquisition in a socially distanced year.
We were official media partners for the Hong Kong FinTech Week which took place from 2-6 November 2020.
We partnered with the FX Hedge Fund EXPO 2020 bringing investor and asset management communities together.
We media partnered with Finance Magnates Virtual Summit on November 18. The event gave us the opportunity to catch up with colleagues and friends in the sector over at the virtual lounge bar. Our happy place!
We also hosted the marketing panel at iFX EXPO Virtual Vision Finance on December 17, 2020 with Creative Director Charlotte Moderating. Watch the panel right here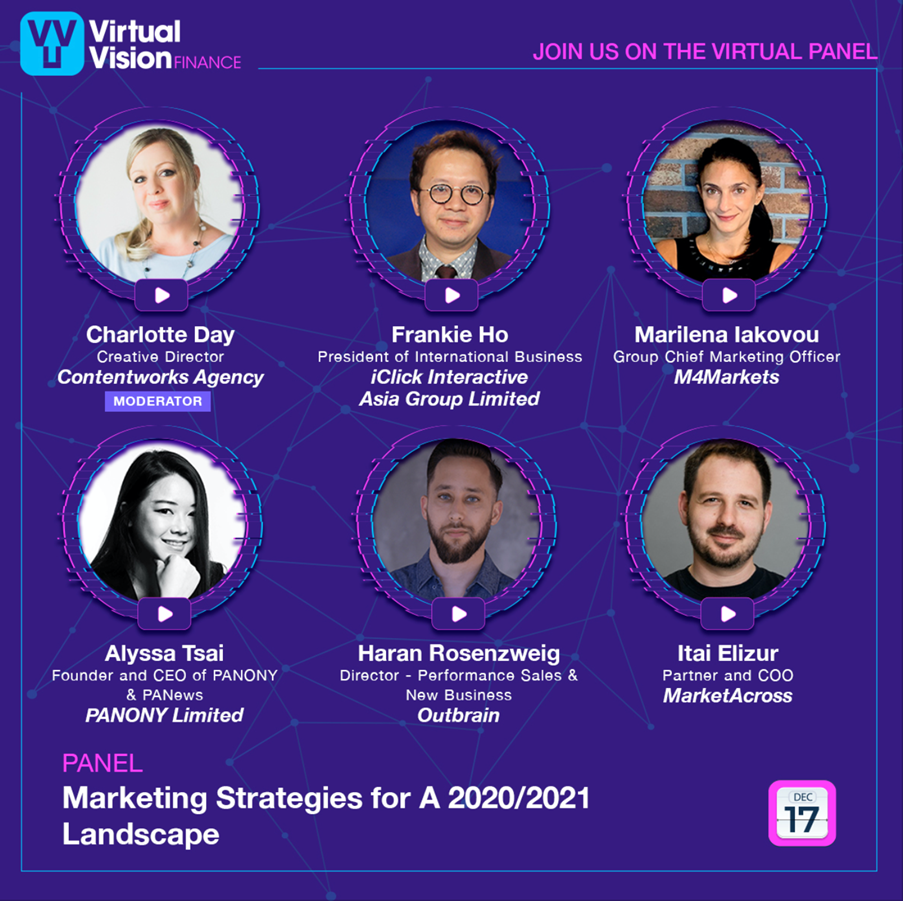 We're Here For The Christmas Cheer
December is the month we would normally be attending parties and events – boo you 2020! But we remain online and undeterred. In addition to our Christmassy blogs and posts, we'll be opening a window of our social media Christmas 2020 Bingo every few days throughout December, counting down to the big day in style. Head over to our Facebook page to play along.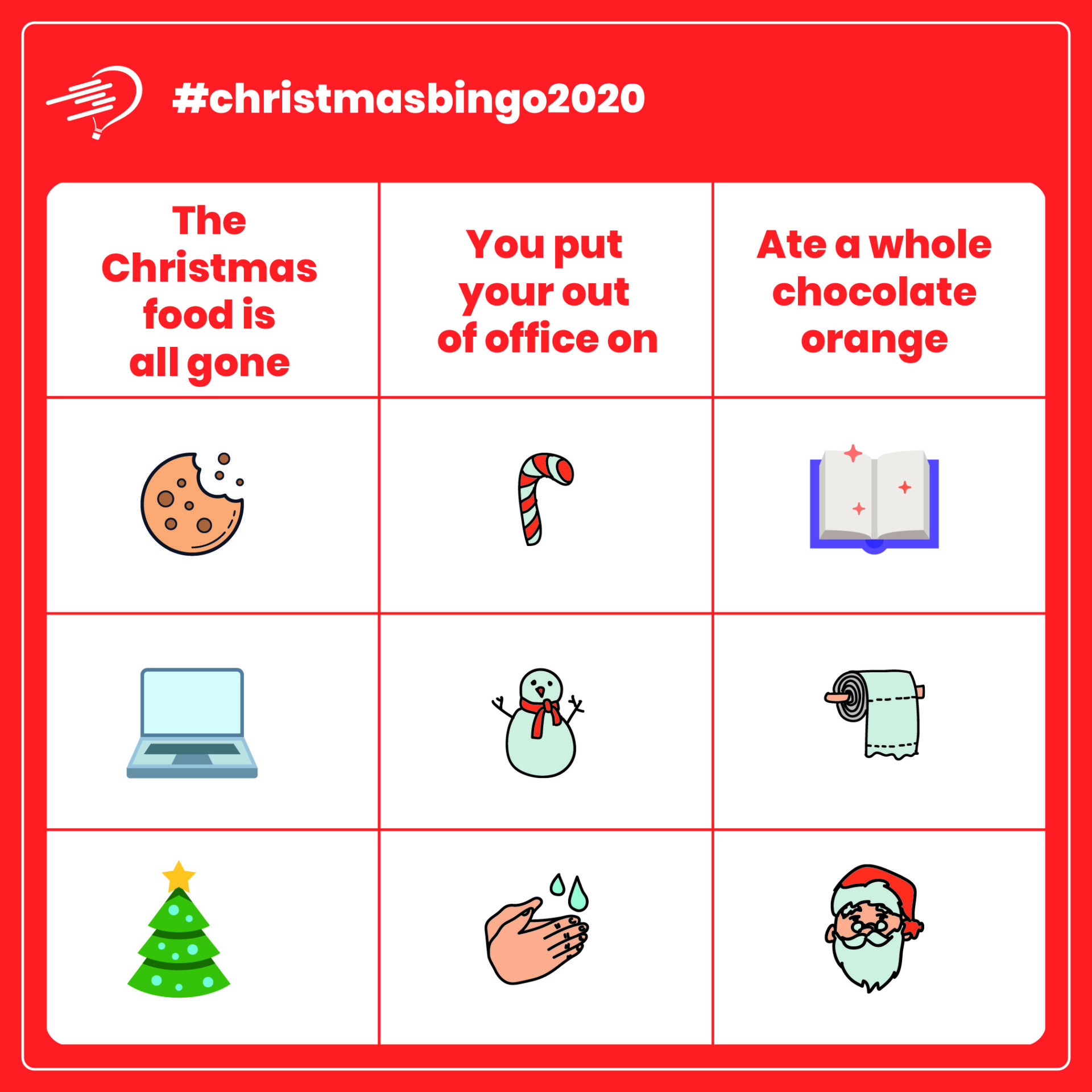 2021 Financial Calendar Template – Your Free Gift From Contentworks Agency
Ok, there's no sparkly box, but there is a helpful, customisable 2021 financial calendar template. The free template is our gift to all the awesome content managers and marketers out there who need a kickstart for the year ahead. It includes key dates for different regions like Fed Interest Rate Decision & Press Conference and FOMC Minutes. Public holidays and finance events for different regions. Even hashtags and key finance days for social media.
And it's customisable, so you can add your own company milestones and events. Don't have time to create the content and social media posts? You know where we are.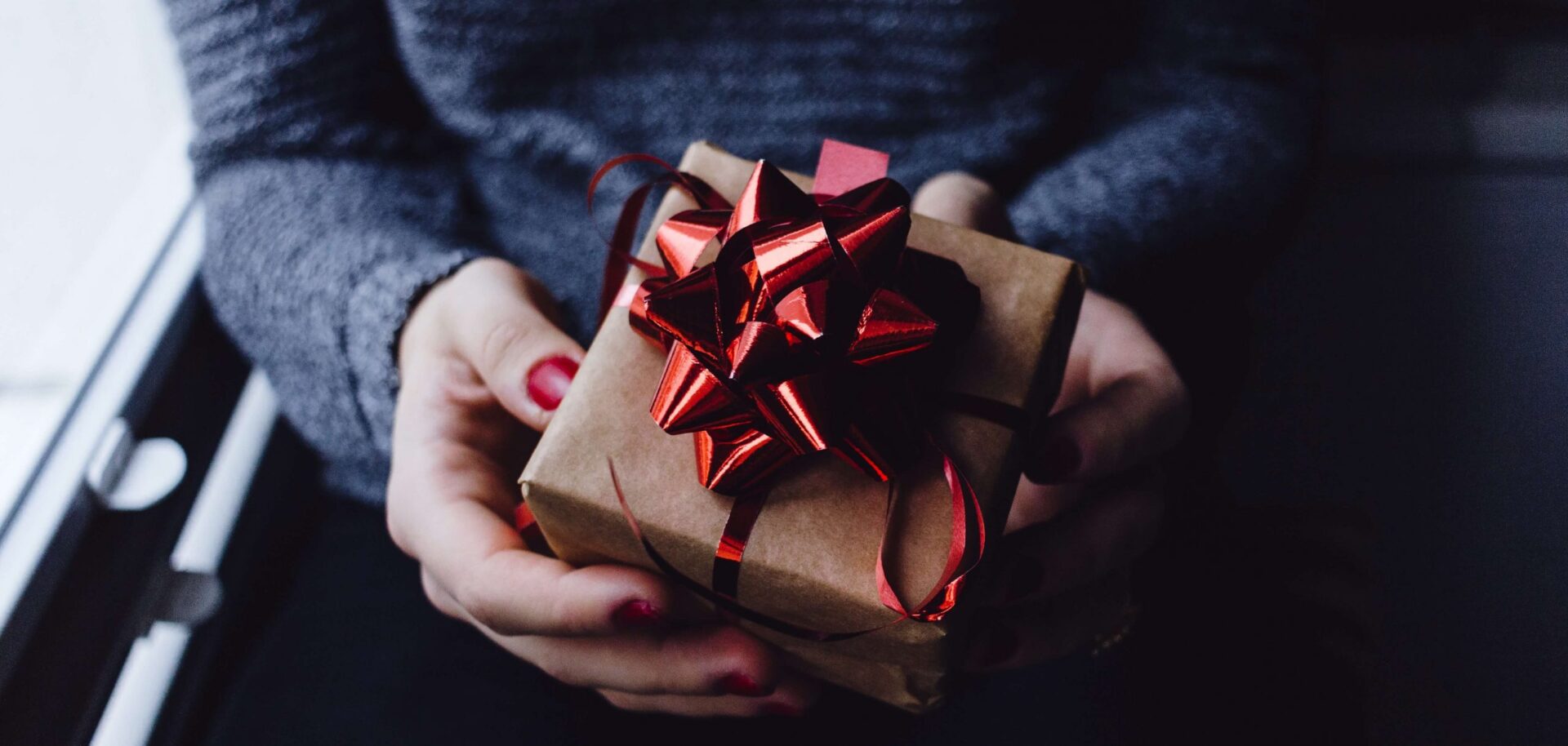 So, all that remains is to wish you all a Very Merry Christmas. Our team will be taking a break on December 25 and January 1. We look forward to collaborating with you in the New Year and helping your finance brand to get noticed in the digital space.