At the end of a strange and unpredictable year, marked by market volatility and unsafe safe haven assets, A Very Christmassy Big Forex Breakfast was held on December 22, 2020. In the tradition of the previous Big Forex Breakfasts, this one was also hosted by Qube Events and Contentworks Agency. The focus was on what financial thought leaders and analysts expect of the financial markets in 2021. Here are our highlights from a Very Christmassy Big Forex Breakfast.
About The Organisers
Contentworks Agency and Qube Events are finance savvy, well connected and keen to hear from the best thought leaders in the finance space. Throughout the lockdown period, both brands facilitated essential webinars that brought together banking, payments and fintech experts. The Big Forex Breakfast series has been created in response to broker demands for short, insightful webinars that answer key industry questions.
Our Sponsor
A big Thank You to GTH Translation for making our webinar possible. Founded in 2011, GTH Translations has grown from strength to strength, providing translation and localisation services to a wide range of top tier clients, such as eToro, Sega, SkyBet, Saxo Bank, IG and Playtech. They have established a name for themselves for the high-level services they offer to clients across a myriad of sectors, including forex and finance.
Our Speakers
At A Very Christmassy Big Forex Breakfast, Santa gave us the gift of insights from top analysts from across the globe. Chaired by Jameel Ahmad, Director of Investment Strategy at NAGA, the panellists included:
Ricardo Evangelista, Senior Analyst & International Desk Manager, ActivTrades
Naeem Aslam, Chief Market Analyst at AvaTrade; Columnist at Forbes
Stephen Innes, Chief Global Market Strategist at Axi
Milica Nikolic, Head of Brokerage at fxview
Panel Discussion – Expectations for 2021
The discussion started with a look back at 2020. It's amazing how well the stock markets have done despite economic slowdowns and covid-19. The reason for this disconnect could have been due to the prompt and cohesive response of the central banks, which was in stark contrast to their response to the 2008 crisis. The tech sector has been the clear winner, driven by unprecedented adoption of tech solutions across the world.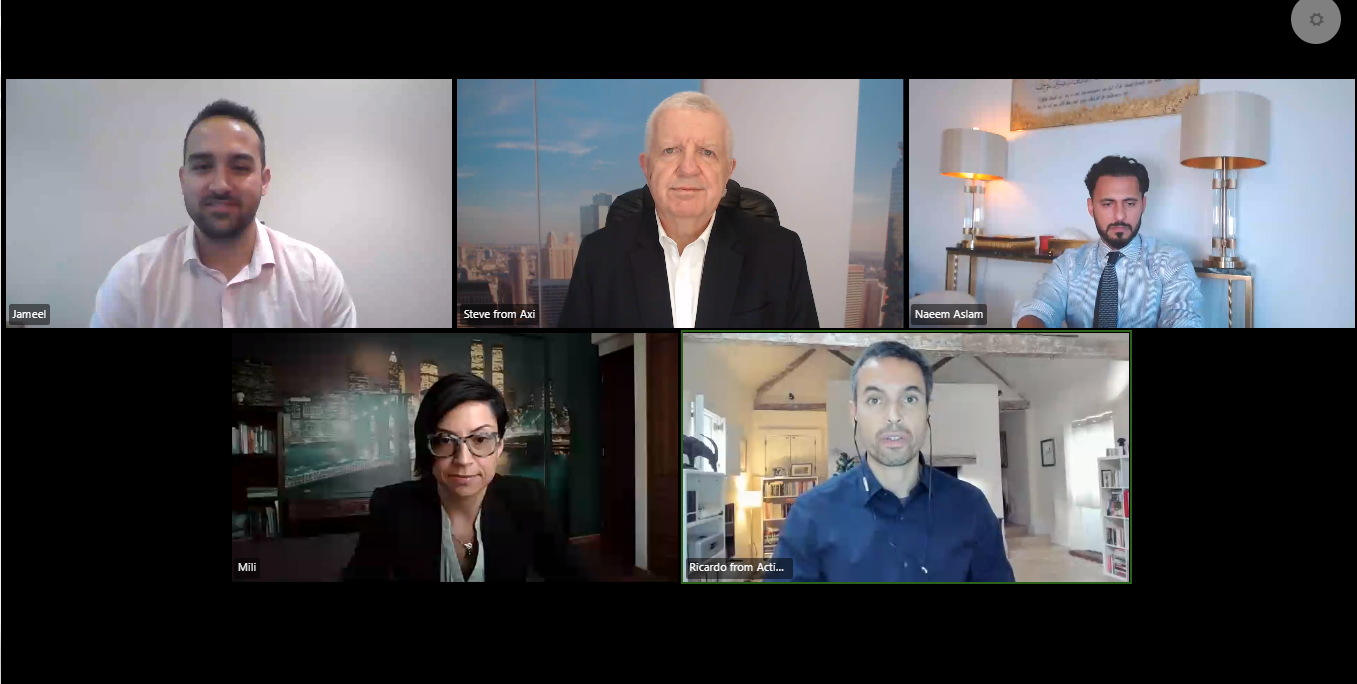 The stock market's outperformance has been driven by stimulus packages and a low interest rate environment, which have been driving investors towards riskier assets. However, the economic recovery and markets are still fragile. If the current vaccine rollouts are able to address the existing challenges of the pandemic, the markets could continue to rise in 2021.
Of course, we love Mili and Ricardo for their optimism. They speculate that the stock markets may continue to do well in 2021, due to the central banks sticking with their low interest rate policies, along with the continuing stimulus packages.
The Biden win in the US gave our panellists hope regarding improving geo-political relations. Also, given Joe Biden's green agenda, the focus is likely to shift to ESG and renewable energy. While investment in EVs might increase, silver could see upside due to a rise in demand for solar panels. Of course, it will take time to move away from traditional sources of energy, though there could be some downside to this sector in 2021.
On the other hand, 2021 is also likely to be characterised by greater scrutiny of tech giants and how they use their huge volumes of data.
The other big concern that many investors and analysts have voiced is the US dollar and its future prospects. To quote Ricardo, a "perfect cocktail of circumstances" is likely to lead to continued dollar weakness in 2021. The other panellists agreed, with Mili attributing the continuing dollar weakness to the huge volumes of the currency printed in 2020 and unprecedented stimulus, while Naeem blamed persisting dollar weakness on vaccine hopes and the underperforming US economy.
Stephen stated that it was time for us to look at other currencies, explaining that emerging economy currencies could flourish in 2021. Some of the currencies that the speakers expressed hopes for in 2021 were the South African rand, Turkish lira, Asian currencies, as well as the CAD and AUD.
Bitcoin also gave hope to the panellists. The entrance of large institutional investors into the crypto markets and an increase in use cases and adoptability of BTC could see the digital asset's value rising further in 2021. Our ever-optimistic Mili went so far as to say that Bitcoin could see a price as high as $60K in 2021, although not without volatility. Naeem went with a prediction of BTC price at $50K.
Lastly, while all agreed that there was limited upside to oil, given that demand was unlikely to go back to the pre-pandemic levels, there could be upside to gold if stimulus injections continue and if there is a Fed pushback.
Virtual Networking – Even Better than Speed Dating
We were really looking forward to this part of the webinar. Networking is something that usually becomes a casualty during virtual events. However, this time, we decided to try something new. We divided the attendees of the webinar into smaller groups, so that they would have the opportunity to connect with each other, spread the word about what they did and learn about what others specialised in.
GTH Translation entertained us all with a fun Christmas quiz, Apparently, there are 364 gifts in the 12 Days of Christmas song. Who knew? We look forward to more networking and hopefully physical meetups in 2021!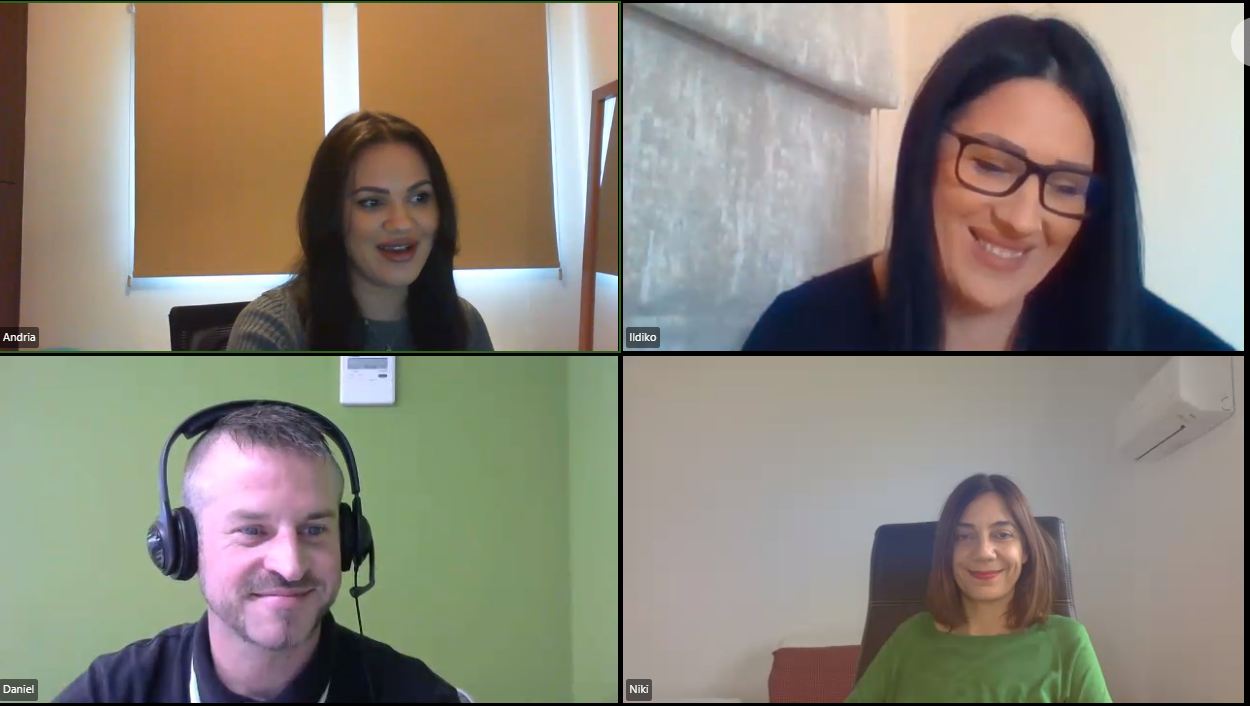 Our Last Word
We cannot end the highlights of the webinar without a special mention of our very own Niki Nikolaou, Business Director at Contentworks Agency. She was possibly the most Christmassy of us all, with her oversized orange glasses, which were quite the "spectacle!" She really put us in the mood for some merry networking.
We hope you enjoyed attending our Very Christmassy Big Forex Breakfast. Stay tuned for more events in 2021. Want to take part in future events? Get in contact with us here.