Alibaba leads the way with branded content but what's it all about? Today, more and more companies understand the value of content over traditional advertising. Content marketing is more engaging, less intrusive and helps build relationships with consumers. Meanwhile adblockers are on the rise with customers increasingly irritated by road block banners, screaming messages and overt sales tactics. While many brands utilise blogs and newsletters to build their content marketing programs, some are taking it a step further.
Enter the world of branded content
Now, the world's top brands such as Alibaba, Red Bull and Microsoft are creating separate media houses to style and push out their own content marketing range. We are no longer talking one stressed out content writer and a social media intern. We are talking a content marketing empire!
The Alibaba Holding Group is a great example of branded content. Of course, would you expect anything less from the talented Jack Ma 马云 ? In this article, Liya Bao, China VP at Contentworks takes a look at Alibaba and a few more notable brands.
Alibaba Group started to test content marketing in late 2016 with its B2C website Taobao, when some harsh numbers revealed the potential risk to its business.
Traffic to Taobao mobile app exceeded its website, while customer conversion on Taobao app was far behind the website.
Compared to WeChat, Taobao app only retains users for 20.5 minutes each day, less than half of the time people spend on WeChat (per Trustdata 2015 report).
To tackle these issues, Taobao adopted the traditional retail philosophy – the longer you can keep a visitor in store, the more likely you will close a sale with him/her.  Content is the main battle field for mobile apps and wemedias.  Therefore, Taobao redesigned its app to put "content at the heart of their strategy".  Store owners on Taobao now rely on content marketing such as articles, pictures, video, to push sales instead of ads.  Taobao even connects content creators with store owners, and lets content providers earn commission based on final sales.
On Taobao's app, content marketing plays the key role of attracting and engaging with potential clients.
Taobao's new app strategy may inspire Alibaba, the global B2B wholesale platform. Its branded publication, "Alizila", provides not only company and business news, but also interesting stories from overseas sellers to the China market.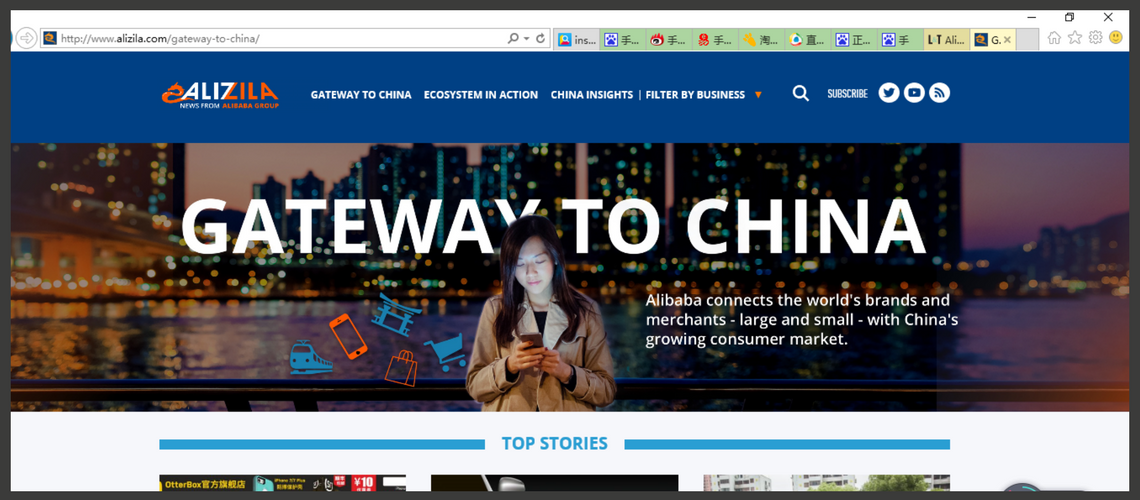 Taobao mobile app screenshot – using videos and articles to sell product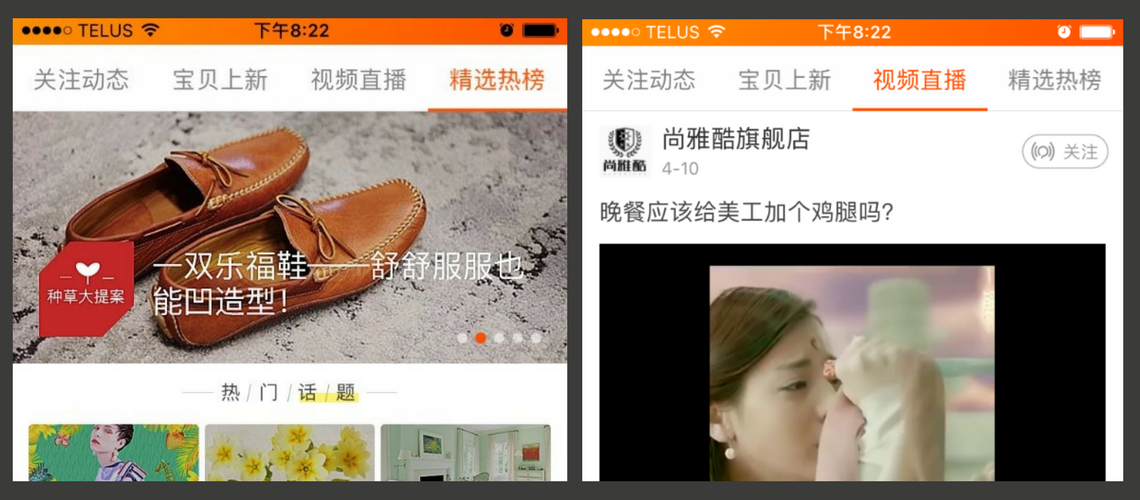 By separating their content from the company and publishing it on a site devoid of annoying ads and pushy CTAs, brands are able to focus on creating impactful stories that really resonate with their audience. Smart, right? Here are a few more companies rocking branded content right now.
Microsoft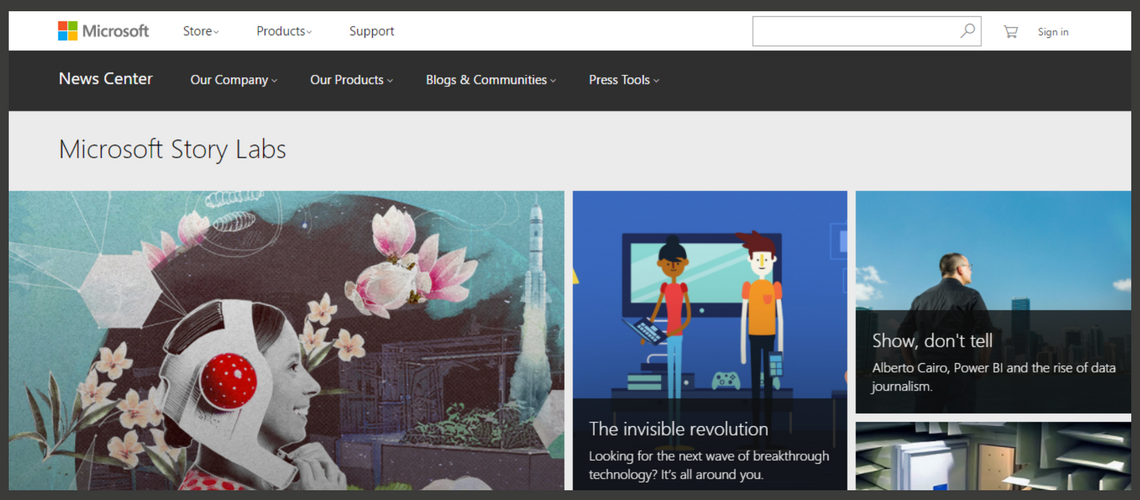 Microsoft recently launched Microsoft Story Labs,  a digital hub filled with tons of inside stories from the firm. The company also gave free rein to 9 award winning writers such as Robert J. Sawyer and Ann Leckie to inspire a range of sci-fi stories.
"The idea was to bring authors in to expose them to what some people might think is science fiction. In a way, you could say the world of Microsoft Research turns science fiction into science fact," Steve Clayton, Chief Storyteller at Microsoft.
Let's just say that the mere fact Microsoft have a Chief Storyteller is beyond awesome.
Equinox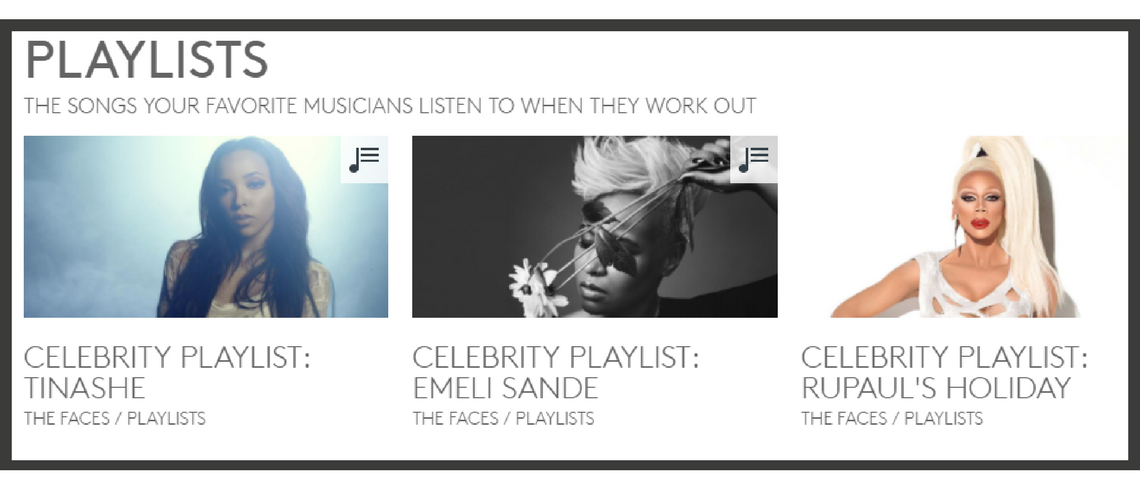 Equinox, the upscale fitness and lifestyle leader, recently announced the launch of Furthermore, a magazine dedicated to repositioning and redefining fitness and luxury lifestyle.
"Today's launch of Furthermore is a natural next step for Equinox. We are filling a huge void in the marketplace for marketers and advertisers who want to connect with an upscale, fitness-focused demographic in a high-end wellness environment." Sarah Robb O'Hagan, president of Equinox.
Unlike other fitness brands, Equinoz didn't want to simply add a blog to their site. Instead they are looking to create a major impact in the industry with a large-scale brand media house. Furthermore offers visitor videos, recipes and high end articles plus reviews, fitness regimes and even celebrity workout playlists which can be accessed via Spotify. There is no place for pushy ads or hard sell tactics. This is a smart content hub for smart and well informed readers. Brand association is instantaneous.
Saucony
Leading athletic apparel brand Saucony has been slowly rolling out its "seeker stories" recently adding a short film about The Oatmeal's Matthew Inman. "People think I wake up and do pilates and have kale for breakfast. No, I'm running because I have a hangover, and had, like, corn dogs for breakfast."
Saucony have cut through the fitness blah blah blah with these short celebrity videos. How? Because they are keeping it real, making it funny and not using ads to sell their products. Can't we all relate to this?
Branded content is set to dominate the content marketing world in the coming years. Is your brand onboard? If you would like to be a finance company with its own branded content or a tech company with a monthly magazine, get in contact with the team at www.contentworks.agency
At Contentworks we always credit our sources. Thanks to the following sites for providing awesome information.
http://www.alizila.com/gateway-to-china/
http://landt.co/2017/02/alibaba-content-marketing/