Social media can be a headache to tackle, especially if you're running a forex brokerage. From finding a strategy that works to engaging with your audience, responding to comments and staying clear of compliance fines, many forex brokers find social media a constant struggle to maintain. Social media is here to stay and without an effective strategy, forex brokers could be missing out on increased brand exposure, new opportunities, better leads – and so much more! Below are the top 5 social media mistakes forex brokers are making.
1. Posting boring finance charts on all channels
Many forex brokers post boring, repetitive finance charts across all channels because they think that's all they need to do to grow their company online. And although this technique is convenient, it's extremely ineffective and in doing so you will come across as lazy, repetitive and annoying.
Yes, time can be an issue, but each platform has its own unique characteristics that you need to work to ensure content is personalised and tailored to each platform.
For instance, Forbes found that 82% of users prefer live video to written social updates.  Other effective solutions include 360 images, gifs, 'meet the team' posts and fun facts.  The world is truly your oyster and there is infinite potential when it comes to social media forex marketing!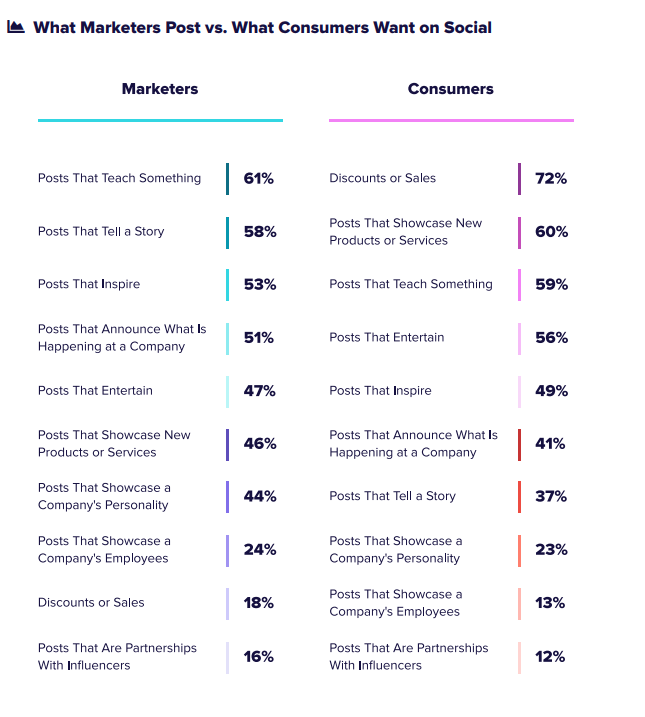 Source: Sprout Social Index
2. Not listening to fans
In today's social media world consumers need to be heard. The aim isn't just to get content out there, but to engage followers which means listening to them and responding to them. There are so many ways to do this including with questions, emojis, images and GIFs, which you can stockpile in a server library so you can grab them and use them quickly without having to search.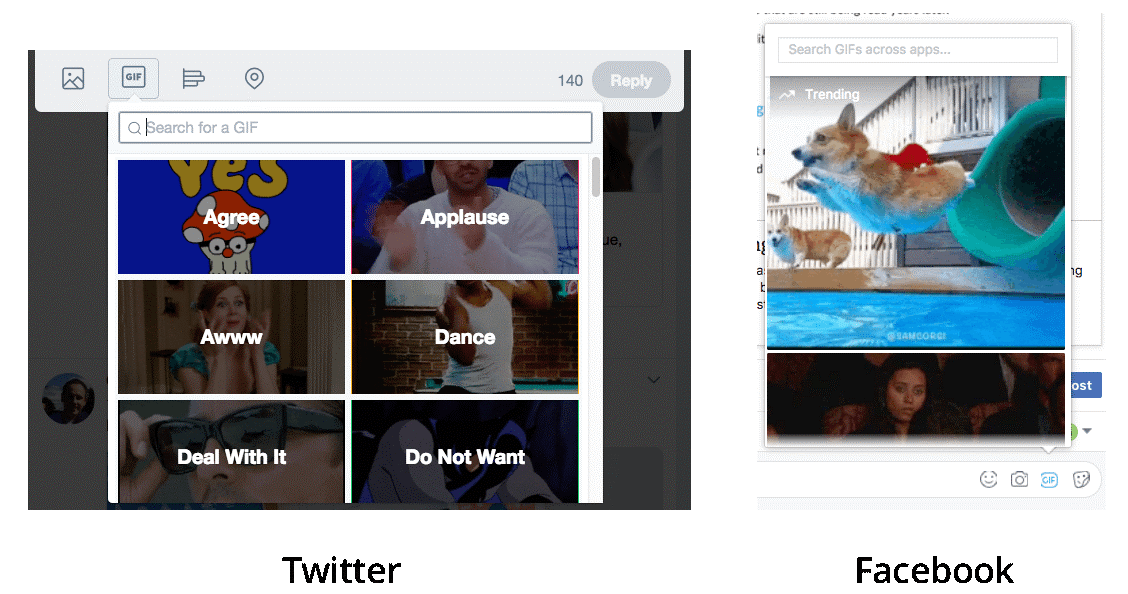 With the Twitter and Facebook GIF buttons you can easily find and add a GIF to your replies.
Also, consider turning client questions into FAQ videos or blog posts, creating brand-relevant polls and contests, showcasing top fans and providing incentives.
3. Not being compliant
Despite the benefits of social media for forex brokers, it's ALWAYS important to remain compliant and adhere to regulations. Regulators such as the FCA and CySEC are massively cracking down on brokers' use of images, links, comments and more, and if you're not compliant you run the risk of generating a huge regulatory fine. See this FCA guide for information on important issues along with examples of how social media should be done.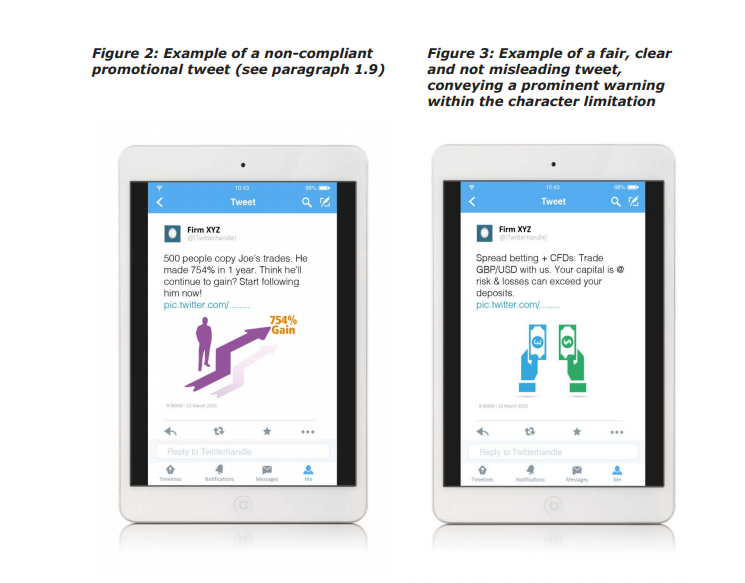 Many forex brokers entrust social media management to an inexperienced junior which is both worrying and unfair. Social media is a crucial part of your marketing strategy and should be handled by professionals.
4. Being on too many channels
Sure, you're marketing with Facebook, Twitter, LinkedIn and Instagram (and maybe YouTube too!) but are you doing it well? When you use most of the major channels you run the risk of repeating the same content across all of them. It is much more effective to have different content on each channel, not the same on all!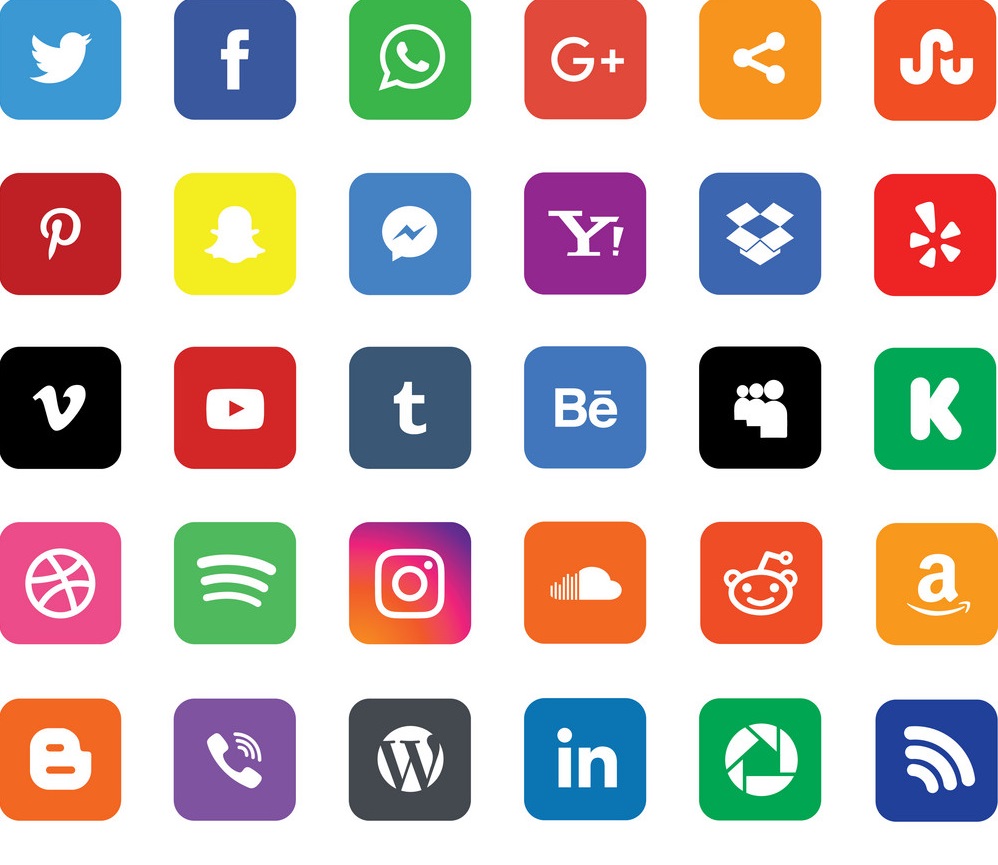 On Facebook you should ask questions, run paid campaigns and ads and highlight your services and contests. Instagram is your go-to for posting videos and pictures– such as interviews with sponsors – and product launches. LinkedIn should be used for acquiring talent, publishing links to valuable content such as blog posts, eBooks, whitepapers, Q&As, company news, sponsorships, podcasts and videos And of course attracting partners. Twitter is a goldmine for attracting high level traders but only if you do it properly. Know your financial hashtags, engage with influencers and answer fans.
Sharing timely, insightful content, images and campaigns is the way to gain new followers and keep them engaged across your networks. Social media is also key to driving quality traffic to your website and landing pages, promoting App down loads and getting shares on your videos.
But you know the real secret? You have to really love it. If you're not a social media butterfly it's ok.  Speak to the Contentworks team to discover dedicated content marketing for the finance sector.
5. Not being real
It's Alive, ALIVE! Promoting a financial services brand today requires more story, more personality and more trust than ever before, so ditch the stuffy, 1980s Wall Street approach and get real.
Audiences love to see the people behind the brand; and finance and crypto firms are no different. So get out there and interview the team, post employee profiles, go live with product launches, run an 'Ask the Expert' feature and always answer like a real person. All this will build better customer relations, deliver more prospects and shorten the sales cycles!
Need help from a very real content marketing agency?
By using Contentworks you are benefiting from 50+ years of combined content marketing experience in the finance, tech and lifestyle fields. We understand the pressures of today's digital marketing space and we're up on the rules and regulations too. If your financial services brand is making the above social media mistakes, then it's time to engage a content marketing agency to get you back on track! Book a meeting with the Contentworks team today!