The blockchain industry is seldom a quiet space, owing to the many events and launches that continuously take place throughout the year. The latest is the scheduled Decentralized 2018 event, in collaboration with the University of Nicosia. The event will take place in Athens, Greece, from November 14 to 16, 2018.
This global summit will bring together over 1,200+ attendees and 47 speakers from across 50 countries under one roof. Contentworks is among the list of media sponsors. This is a huge opportunity for sponsors and attendees to connect with like-minded blockchain professionals from across the world.  A place for exchanging knowledge and ideas on the innovative business and political implications of blockchain.
So, while we count down the days, here's our pick of 10 Decentralized speakers we won't be missing:
Garrick Hileman – Head of Research, Blockchain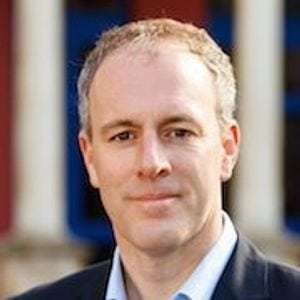 Known for his research on monetary and distributed systems innovation, Dr. Hileman has been ranked among the 100 most influential economists in the UK and Ireland. He has been consulted by institutions like the CIA, the US Army, US Federal Reserve, Bank of England, and even invited by media houses including BBC, CNBC, Al Jazeera and the WSJ, to name a few. Dr. Hileman is currently among the first educators of blockchain technologies at the University of Cambridge, Oxford University and London School of Economies.
Before venturing into academia, he worked for over 15 years with startups and large companies like Bank of America, IDG and Allianz. Garrick is a regular on Twitter, where he comments on a variety of topics, such as the Eurozone crisis and reserve currencies. There are few people in the industry who understand the implications and scope of blockchain technology like he does and we can't wait to hear him speak!
Eva Kaili – Member of European Parliament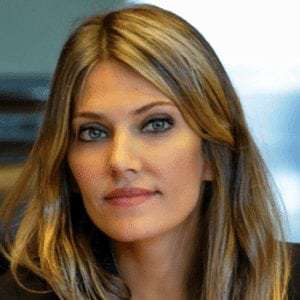 A former television news presenter, Eva Kaili is a member of the European Parliament, from the Panhellenic Socialist Movement party. She heads the European Parliament's Science and Technology Options Assessment body (STOA) and is actively involved in the fields of blockchain technology, health, big data, fintech and cybersecurity. Since her election in 2014, she has been promoting blockchain innovations as a necessary aspect of creating a European Digital Single Market. With over 67.5K followers, she is active on Twitter and an important personality to follow, given the rising prominence of the European shores for ICO investors. We are keen to hear from Eva who we're sure will share unique insights regarding blockchain implementation in the EU.
Antonis Polemitis – CEO, University of Nicosa (UNIC)
Mr. Poletimis describes himself on his Twitter profile as someone who is preparing for a radically different future, a future that will consist of blockchain, AI and digital biology. As the CEO of the largest university in Cyprus and the largest English language university in southern Europe, Antonis Poletimis has been instrumental in establishing the world-leading blockchain initiative at the University of Nicosia, which is also incidentally the organiser of this mega-event. Armed with an MBA from Harvard Business School, Antonis has been previously associated with names like Ledra Capital, ACG Capital and Oliver Wyman. As an expert on cryptocurrency issues, he is regularly cited by journals like the WSJ, USA Today and Wired. We can't wait to meet Antonis at Decentralized and chat blockchain.
Spiros Margaris – Fintech expert and Venture Capitalist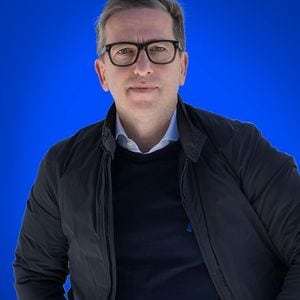 Spiros Margaris, venture capitalist and senior advisor, is the first international influencer to achieve "The Triple Crown" of influencer rankings (Onalytica). He is ranked the global No. 1 Fintech, Artificial Intelligence (AI) and Blockchain influencer by Onalytica. You must have heard his recent Tedx Talk "How Fintech can positively impact the world," where Margaris explains the scope of financial technologies in areas unimaginable before. He is one of the foremost global thought leaders on fintech and insurtech, helping people understand how technology can change the way corporations work. Margaris regularly features among the top 3 established global industry influencers. With more than 25 years of experience in investment research and technologies, his views are highly valued. He has an active presence on Twitter, with more than 56.9K followers. Excited to watch him speak? Oh yes!
Dimitris Litsikakis – Country Manager Greece – Revolut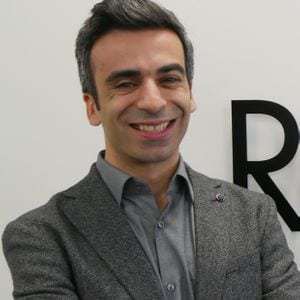 Revolut is the fastest growing fintech company, based in London. Recently, the group launched a its mobile app, which is a banking alternative for fee-free travel, instant money transfers and cryptos. Dimitris joined the project this year, prior to which he was a project manager at IBM, UK. He has also been associated with Edenred Greece, as Digital Transformation Manager, helping the company digitise its product offerings. Having had first-hand experience in launching fintech applications for banking purposes, he will provide unique insights into how blockchain can transform the banking industry. It's no secret that the Contentworks Directors are big Revolut fans, so this will be an unmissable session!
Angeliki Dedopoulou – Advisor EU Commission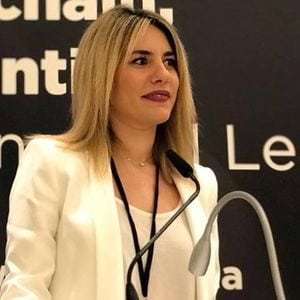 As a digital expert on European skills and employment policy, Angeliki is a prominent figure of the ESCO (European Skills, Competences, Qualifications and Occupations) project. The scope of blockchain in the labour sector has not been covered as much as required, and experts like Angeliki are important to take this topic forward. She is currently associated with the Everis Group, helping to design a proof-of-concept protocol that will leverage blockchain in informal learning. She is active on Twitter and definitely a speaker our team won't be missing.
Tey Al-Rjula – Co-Founder and CEO, Tykn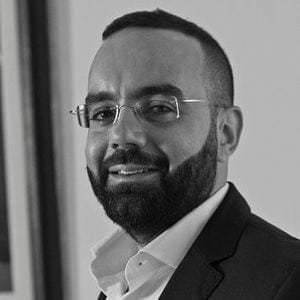 The concept of identity management applications built on blockchain has been much talked about in recent years, especially with a looming refugee crisis in the world's largest economies. Tykn is a blockchain project that is aiming to make this concept into a reality, by building electronic legal identity, authentication and trust service tools for governments, financial institutions and NGOs. Interestingly, Tey is an alumnus of the University of Nicosia, from where he has an MSc in digital currencies. Before this, he was a Senior Analyst in the Bitcoin protocol since 2012. This is a crucial subject and one which we won't be missing out on. See you in Athens Tey!
Monique Morrow – President and Co-Founder, Humanized Internet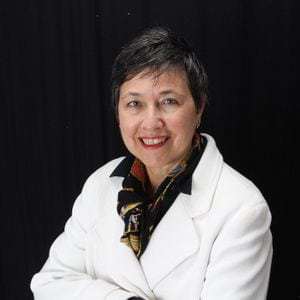 A groundbreaking innovator and technologist, based in Zurich, Monique has been awarded the Henley & Partners Global Citizen Award for her extraordinary contributions to improving the global community. Other honour lists where she features includes Top 100 CIOs for 2016 (CIO.com), Top Women in Cloud Innovations Award 2016 (CloudNow), Top 10 Influential IT Women in Europe (Think Progress) and many others. She has over 36.7K followers on Twitter, where she can be seen posting updates on areas related to digital democracy. Humanised Internet is an NGO dedicated to providing digital identities for those who are underserved in society. This is a space where Monique's voice is important in establishing whether blockchain can go beyond corporate applications or not. The Contentworks team are particularly excited to meet Monique. As a female directorship passionate about championing gender equality in the finance and blockchain sectors, we are absolutely onboard with her message.
Stefan Tai – Professor and Head of Chair ISE, TU Berlin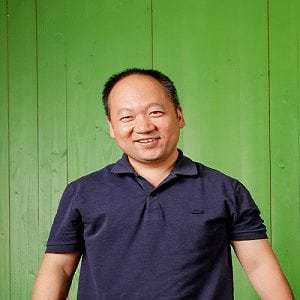 Stefan comes with 20+ years of experience in building cutting-edge IT research and development projects. That's thanks to his expertise as an industry researcher, professor and director of research labs across the US and Europe. He has authored many books on cloud computing, enterprising computing, IT services and more. Stefan and his team are involved in experimental student projects to educate about the widespread applications of distributed ledger technology. Stefan is an important personality, considering his huge contribution to research and analysis in the enterprise blockchain sector. Think we need to read some of Stefan's work prior to the conference!
On Yavin – Co-Founder and CEO, Cointelligence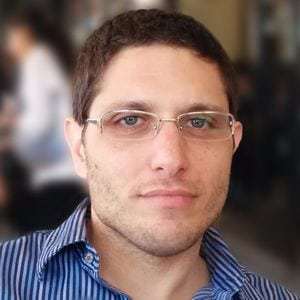 As a serial entrepreneur and tech investor, On Yavin has 20+ years of experience in the tech sector. He founded Cointelligence, which is a leading and trustworthy source of information for crypto investors and asset holders. Yavin is equipped with a law degree, which enables him to understand regulatory frameworks concerning crypto assets. His seminar will be useful for anyone wanting to explore successful online marketing strategies for ICOs, cryptos and blockchain companies. The Contentworks team has successfully published a number of client PRs with Cointelligence so we know the model works. See you in Athens On Yavin!
Decentralized will provide a unique opportunity to network and socialise with high level blockchain experts such as these over a span of 2 days. With exciting opportunities for partnerships and live demonstrations, Decentralized 2018 is one of the most anticipated events this year. Meet the Contentworks team at the event to talk about your blockchain marketing plans.