The Emirati population loves to interact online and the digital landscape has completely changed in the UAE over the past decade. So, let's delve deeper into the social media world looking at what's hot, what's not and what marketers need to know when tailoring UAE-based campaigns. Welcome to Social Media in the UAE – The Stats You Need to Know
Social Media Stats 2019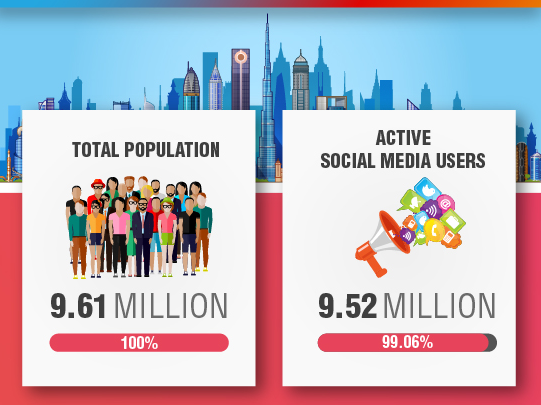 The total UAE population is 9.61 million. There are 9.52 million active social media users which means 99.06% of people have at least one social media account. Wow!
The annual growth in active social media users is 1.5%, or over 140,000 people. The annual growth in mobile social media users is 1.1%, or over 100,000 people.
While there are 19.23 million unique mobile users suggesting many people have more than one mobile number, 8.8 million are mobile-active on social media. That's 91.57% of the population.
The average time internet users spend online per day is 7 hours 54 minutes. Time spend on social media platforms comes in at just under three hours or 2 hours, 59 minutes.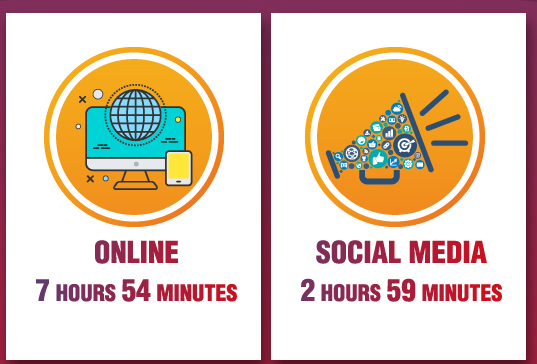 93% of internet users go online every day, 6% go online just once a week and 1% access the internet once a month showing daily usage is a big part of life in the UAE.
As you can see, social media usage is rampant. But what platforms are the most popular? And what can we learn from social media trends? Let's find out.
Facebook and YouTube Lead the Way
In 2018, Facebook dominated the social media spotlight. But YouTube is now equally as popular with both platforms attracting a whopping 7.88 million users. That's 82% of the population.
Below are the top five Facebook brands in terms of interaction for 2019: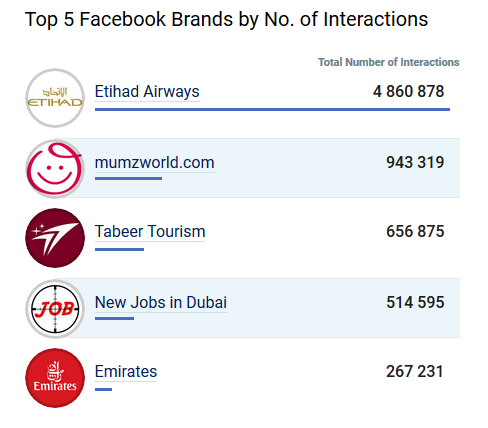 What can we learn from Etihad Airways on Facebook?
Etihad Airways has 4.3 million likes as of August 2019. And it's easy to see why they're storming ahead from a marketing perspective. First thing that pops up when you enter the Facebook page is a chatbot features in Messenger with a note saying the brand 'typically replies within one hour.' This is great customer service giving consumers peace of mind that Etihad Airways are easy to contact.
The brand also uses significant calendar events to boost engagement as seen in the Eid Mubarak post below which received 17,000 emoji responses, over 4500 comments and 1.5K shares. As video will account for 80% of all internet traffic by 2021, it's a great idea to incorporate video into your social media marketing.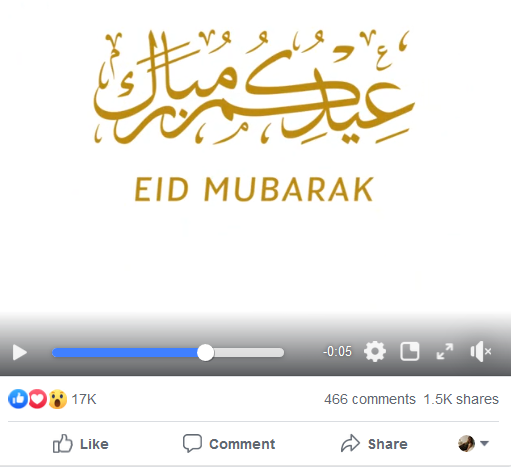 As interaction is key to spreading brand awareness and keeping consumers engaged, we'll also take a look at the top brands on YouTube by average interaction per 1k for 2019. These are as follows.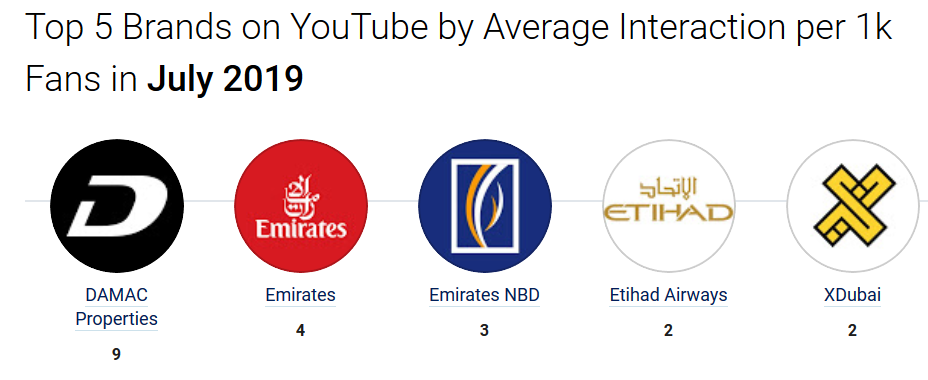 As you can see, Etihad Airways is also topping the YouTube engagement list. But why? What marketing secrets should you know? Well, they focus on entertaining their 127k subscribers in many innovative ways. Their content is unique with the Cabin Crew Diaries idea being a great way to promote the airline's destinations and brand image without being overly promotional – something which is off putting to many consumers.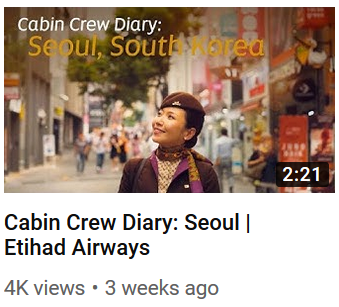 DAMAC is also impressing with their Apartment and Villa Video Tours which greatly improves the user experience by taking them on a journey. Visual marketing is a strong tool, especially considering as 4x more people would rather watch a video review of a product than read a review. The lesson here? Respond to consumer needs with content that's interesting and educational.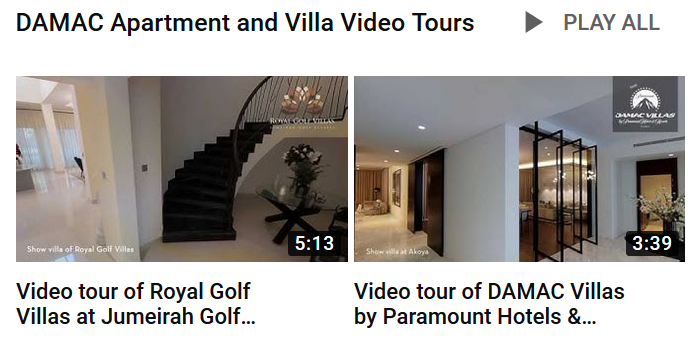 Instagram is Growing in Popularity
Instagram is growing in popularity. It currently has 5.86 million users which is 61% of the overall population. Teenagers reign supreme on the image sharing website with Dubai's most-followed accounts below. Bibisbeautypalace is popular across all social platforms thanks to her authentic content that's not just about fashion and beauty but also documents her journey as a mother. This personalisation of her account makes it much easier for audiences to connect with her brand. She also makes the most of the Stories category option to bring her content to life.

Instagram's total advertising audience comes in at 3.70 million so marketers should take it seriously.
Twitter has Over 4 Million Users
Twitter is the main form of social communication in Singapore. But its popularity isn't as rife in Germany where the character limit doesn't fit neatly with the long and intricate German language. In the UAE, Twitter's not as popular as Facebook, YouTube or Insta, but it still has over 4 million users which equates to 48% of the population – that's almost half.
The site's total advertising audience is 68% male and 32% female. There has also been a 5.5% growth in Twitter advertising reach, making this a platform worth pursuing.
The Prime Minister of the EAU and Ruler of the Emirate of Dubai @HHShkMohd has one of the most popular Twitter accounts with an impressive 9.8 million followers. Interestingly, many tweets of international appeal are posted in English and Arabic to help extend outreach without the need for a translation tool.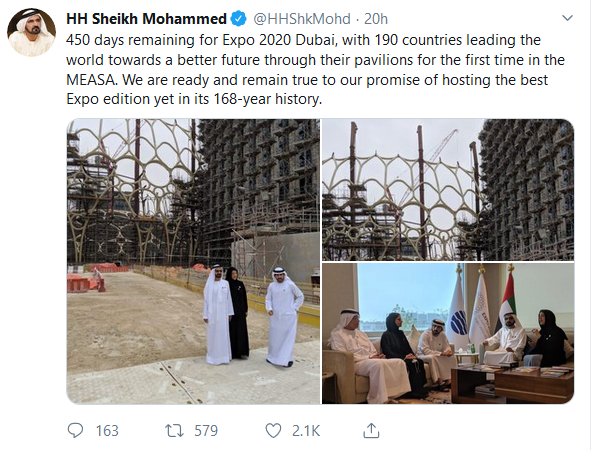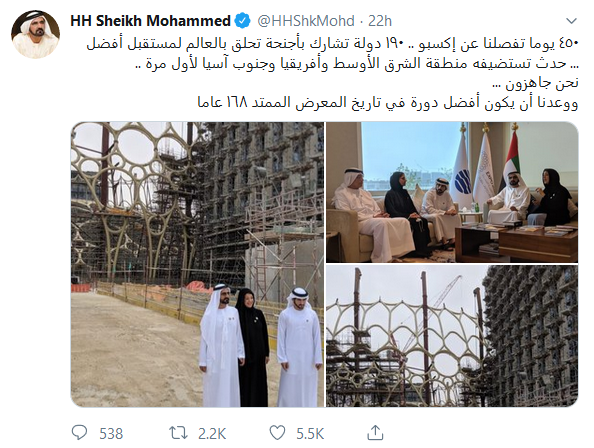 Translation is the key marketing message here. If you're appealing to a wide audience, make sure they understand what you have to say. Subtitled videos work. Or you could link through to blogs that have been interpreted for different audiences.
Messaging Apps are Bang on Trend
People in the Emirates love messaging apps. Indeed, 7.88 million people or 82% of the population use WhatsApp. An impressive 6.05 million also use Facebook Messenger which equates to 63% of the population. 4.23 million or 45% use Skype, 3.08 million or 32% use Snapchat and 2.21 million or 23% use WeChat.
The takeaway? Messenger services can be used to enhance customer interaction. Instant, digital communication via popular channels helps to improve both brand engagement and the consumer experience with your company.
Did you enjoy reading about social media in the UAE? Tweet us and let us know your thoughts or share your favourite stat. Contentworks is a leading marketing agency in Cyprus. Talk to our team now about content and social media marketing for your business.