Headquartered in Cyprus, Contentworks is a marketing agency that provides social media and content marketing to brands both locally and internationally. Social media in Australia – the stats you need to know is essential reading for business owners and marketers targeting the region.
Internet use is prolific across the globe with 87% of Australia's 24.93 million population surfing the web on a regular basis. Indeed, 93% access the internet for personal use every day while 6% go online at least once per week. There's a huge desire for connectivity, with the average speed of mobile connections coming in at 56.50mbps (pretty quick).
But what's social media usage like Down Under? And how can marketers use the facts and figures to tailor creative, engaging and informative social campaigns? As a content marketing agency with plenty of Australian brands under our wing, here's what we know:
Quick-Fire Social Media Stats
There are 18 million social media users in Australia – that's 72% of the population.
16 million social media users access social platforms via mobile – that's 64% penetration.
Active social media users have increased by 5.9% (or 1 million) from 2018-2019.
96% of social media users have visited a social site or messaging service within the past month.
77% of social media user have actively engaged with content over the past month.
The average number of social media accounts per person is 6.1.
13% of people in Australia use social media for work purposes.
The average person spends 5 hours and 4 minutes on the internet per day with 1 hour 31 minutes being spend on social media.
What Does This Mean for Marketers?
There are several takeaways from this information. Let's break them down:
Top Takeaway #1: People have more than one social account. So, the best way to boost brand awareness and to attract consumers is to adopt an omni-channel approach. Take note of the style of each site and repurpose your content accordingly. National Australian Bank does this well appearing on numerous platforms including Twitter where they release snappy updates to their 68.2K followers.

They also share content including images and video with their 230.9K followers on Facebook taking them on a personalised journey.

Top Takeaway #2: Engagement levels on social media are high. So, use this to your advantage by running competitions which encourage people to like and share your content, therefore increasing your outreach. Polls and questionnaires are also a good idea – but be sure to respond to feedback. Encouraging interaction will help people stay interested in your brand.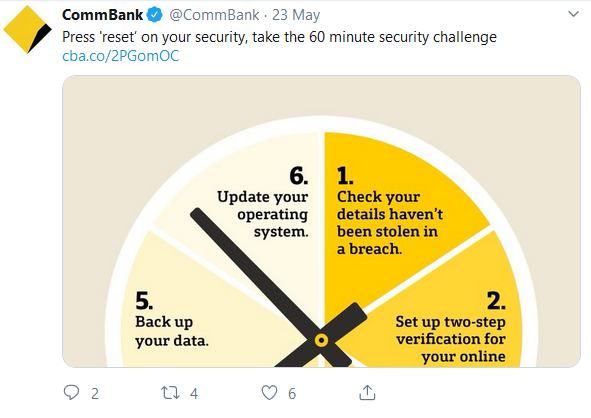 So, What's What on the Different Channels?
Australians have a diverse love of social media, actively engaging in multiple channels. But where's most of the action going on. Here's what you need to know.
Most Active Social Platforms: Facebook and YouTube
Both Facebook and YouTube receive a whopping 15 million monthly active users according to Australia's Social Media News site. That's roughly 60% of the total population using both channels regularly.
A bit more about Facebook…
50% of the country also logs into Facebook every single day, highlighting its popularity. The most popular Facebook demographic is those aged between 25 and 39 accounting for 6,100,000 users. This is closely followed by the 40-55 age range who account for 4,100,000 users.
Top Marketing Tip: Facebook is a particularly great place to be if you're targeting the Millennial age group (born 1981-1996) or Gen X (born 1965-1980), so be sure to know your audience and hang out where they do.
Top marketing Tip 2: 62% of internet users use Facebook Messenger. As a brand, you can use this platform to answer questions and improve your response rate times.
Largest Audience:
The top 'All Pages' pages from Australia for the year 2019 include rock band AC/DC, fitness guru Kayla Itsines and Hugh Jackman.

So, while we're looking at the top accounts. What are they doing right? Let's zoom in on Kayla. Not only does she include strong calls to action in her content, but she also incorporates video. And as video is set to dominate 80% of all internet content by 2021, it's an ideal marketing tool.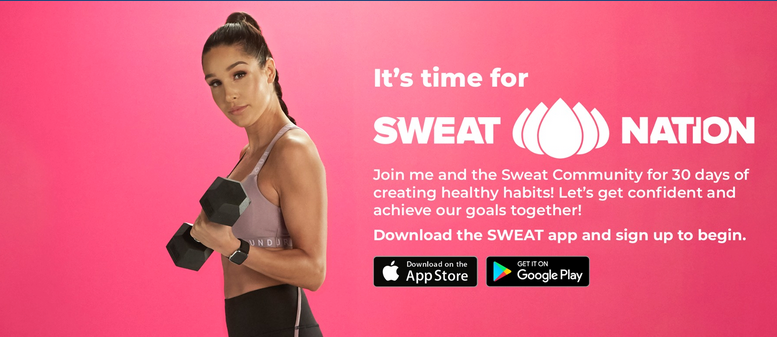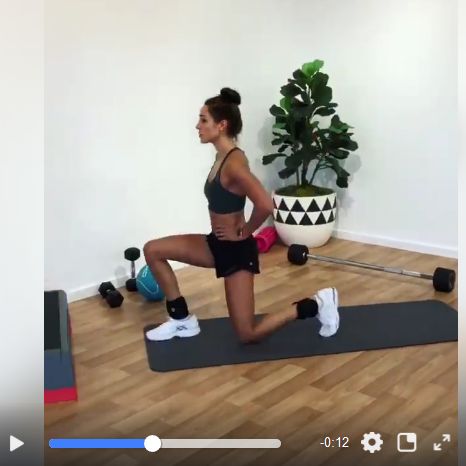 A Little More About YouTube:
With one in two Australians using this channel, let's delve deeper:
Largest Audience
The top 'All Channels' channels and accounts from Australia for the year 2019 include CKN Toys with over 13 million subscribers. It is growing by 13,000 new subscribers daily and has accumulated over 11 billion views so far. Wow. The family of YouTubers from Melbourne crack open surprise eggs and reveal newly released toys. Child star CKN has an estimated net worth of 22 million USD.

Moving on to Instagram…
Following behind Facebook and YouTube comes Instagram. As Australia's third most popular social media site it has an impressive 9 million users and counting.
General Stats:
Roughly 1 in 3 people use Instagram
43% of adults aged 13+ can be reached with adverts on Instagram
57% of Instagram's ad audience is female and 43% is male
The most popular filter is Clarendon
The Most Popular Insta Aussies:
Micro-Influencers Getting It Right
While well-known Australian stars are a hit on Insta, there are micro-influencers doing things right too. @jennifer_chong, for instance, focuses on Sydney fashion sharing her style tips across the seasons. She currently has a following of 20.1K.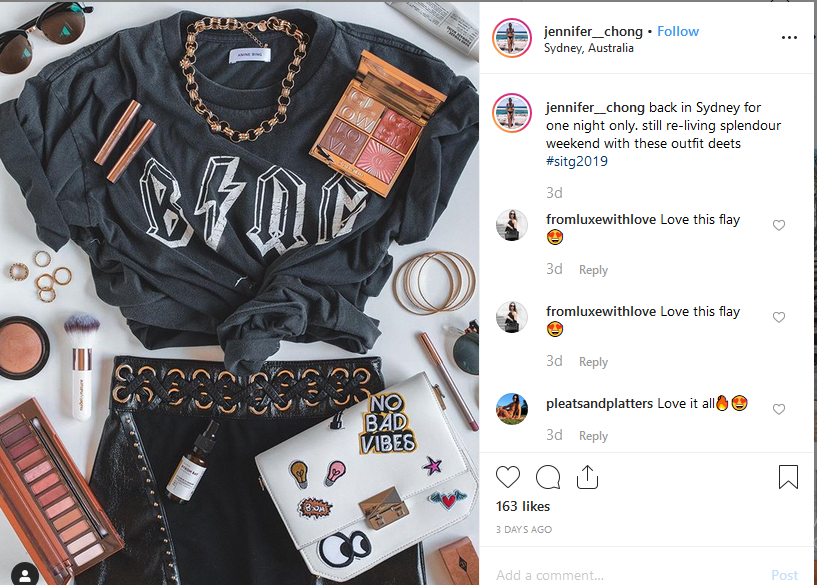 Top Marketing Tip for Instagram: Connecting with influencers that match your brand and brand ethics is a great idea. Aim to work with nano or micro-influencers as these have a smaller follower and more niche audience helping to boost engagement.
Now for Twitter…
26% of Internet users light up Twitter.
Twitter ads can reach 2.56 million people.
36% of Twitter's ad audience is female compared to 64% that's male.
Twitter 'likes' is the most popular form of engagement.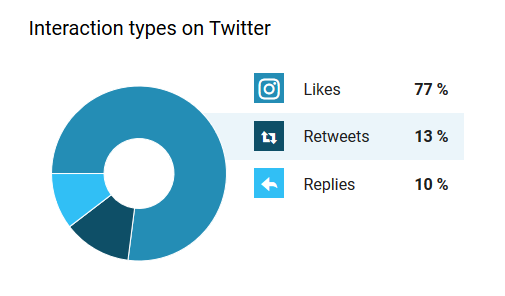 Top Marketing Tip: Knowing that 77% of interaction is through 'likes' why not run campaigns that encourage people to like your content. For instance, all those that like and share a post will be entered into a prize draw. This will help to boost engagement.
Fastest Growing Accounts:
One of the fastest growing Twitter accounts of any Australian includes Bindi Irwin, daughter of the late conservationist Steve Irwin. With 624.1K and counting, Bindi's follower rate is up by over 8,000 followers in 2019.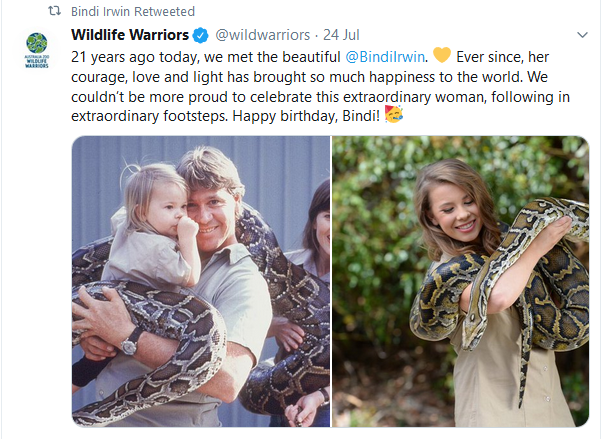 So, what is Bindi doing to grow her fanbase and engage followers?
#1 Share user generated content – by sharing posts, you create an authentic vibe without being overly promotional. It's a great way to showcase what you're all about in a non-cringeworthy way.
#2 Use vivid imagery – tweets with images receive 150% more retweets than tweets without. So, make sure your content is engaging.
Let's Not Forget WeChat
Chinese Australians are one of the largest groups of Overseas Chinese people, forming the largest Overseas Chinese community in Oceania. WeChat is a hugely popular app in China and has now gone mainstream in Australia. 8% of all Australia-based internet users are active on it according to Hootsuite.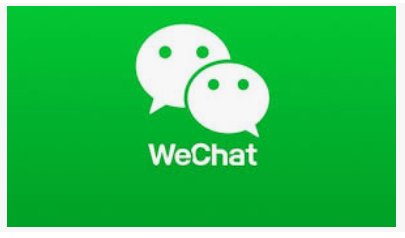 WeChat is primarily used as a communication tool to stay in contact with relatives still in China but is also being used to buy products and services. This is providing savvy Chinese business owners with a new avenue to tap into Chinese consumers. People use the app to purchase Australian products and ship them back to mainland China. And this is an initiative which fuels WeChat advertising.
The social media profile of Australia is very interesting with YouTube and Facebook being preferred to micro-blogging sites like Twitter. This is in contrast to countries like Japan who love tweeting the most. Did you enjoy reading about social media in Australia? Tweet us and let us know your thoughts or share your favourite stat. Contentworks is a leading marketing agency in Cyprus. Talk to our team now about content and social media marketing for your business.