Influencer marketing is expected to grow into a 10 billion industry by 2020. That's huge. But that doesn't mean everything is flowing smoothly. In fact, Instagram sponsored post engagement has fallen from 4% to 2.4% in 2019. Are we seeing the end of influencer marketing?
While Insta isn't the only platform where brands and influencers collaborate, it accounts for 93% of all influencer marketing and is therefore a big deal. And a 1.6% drop in engagement shouldn't be taken lightly. But what exactly is going on? Is the whole influencer scene coming to an end and are there marketing shifts to be aware of?
Let's delve deeper.
Consumers and the Rise of 'Ineffective' Influencer Marketing
Consumers are increasingly critical of every endorsement, #ad and #sponsored post. It's no longer enough to create an influencer marketing campaign and hope for engagement. Consumers crave authenticity. And so, a campaign that looks fake just won't cut it.
Listerine learnt this the hard way when they did a sponsored post with influencer Scarlett Dixon, AKA Scarlett London to promote the Johnson & Johnson-owned brand whitening mouthwash. While the photo looked awesome, it went viral for all the wrong reasons on Twitter with people being somewhat unimpressed by the lack of authenticity and staged setting. One Instagrammer even called the platform a "ridiculous lie factory made to make us feel inadequate" claiming this is nobody's "normal morning." The negative post received 20,000 retweets.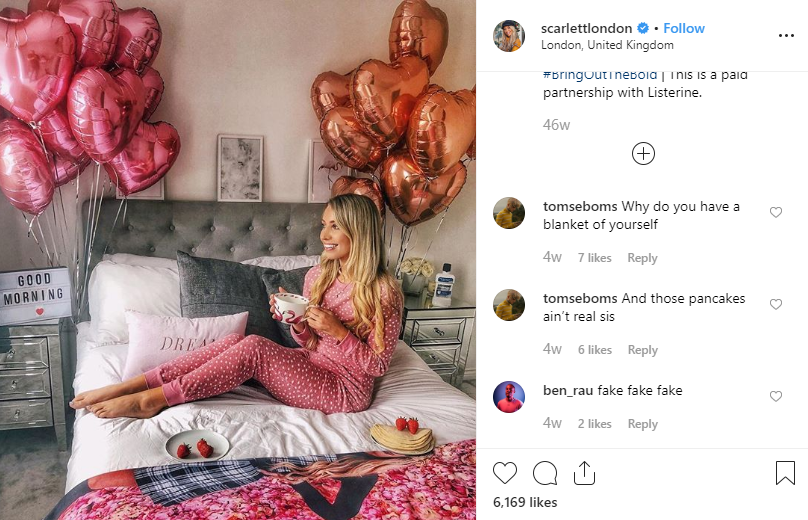 Thousands of other Twitter users also chimed in to voice their concern showing how unrealistic influencer marketing is putting a dampener on the industry.

Many influencers have received a lot of backlash for posts that are obviously staged with Scarlett London claiming to have endured death threats. Check out how Cathay Pacific's campaign with influencer Harimao Lee was also torn apart by followers. It's not every day that people include fairy lights as one of their travel items and the last thing people will do is to accept this silently. Posts that lack authenticity will get you brand engagement, just not the type that results in conversions.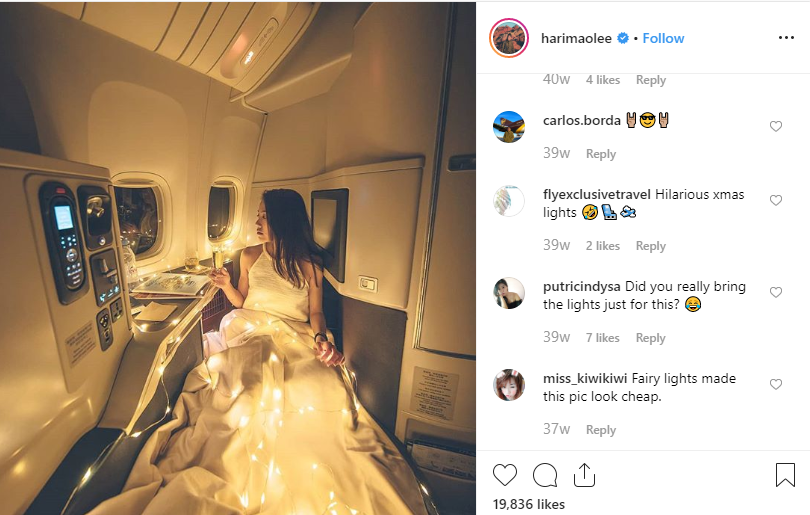 As you can see, even big brands sometimes miss the mark. Influencer marketing is ineffective if done wrong and sometimes you just need the help of experts to help you get Socially Sorted.
Celebs and Frustrating Influencer Activity
Over 50% of consumers now believe that a person who promotes a product is also partially responsible if the product doesn't meet user expectations. This applies to every type of influencer. However, celebrities need to be particularly accountable due to their wide reach.
The aftermath of Fyre Festival is a good example of how social media users are becoming increasingly frustrated at poor influencer marketing strategies. Kendall Jenner, for instance, was reportedly paid $250,000 for a single promotional post of the event. And yet Fyre was a complete and utter disaster. Those who had forked out between $1,000 and $12,500 for a ticket got no entertainment, no food and soggy tents, to name but a few of the mishaps. This was far from the glamour they expected.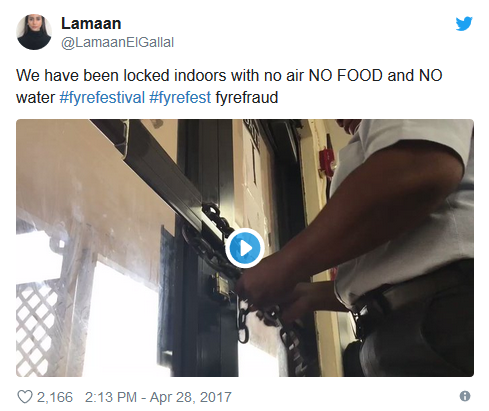 Fyre represented a significant case of 'what was built on Instagram, died on Instagram'. And people weren't happy. While the celebs involved apologised after learning the reality of Fyre, they exposed the fact that many stars don't fully know what they're promoting. A huge issue in the influencer marketing world.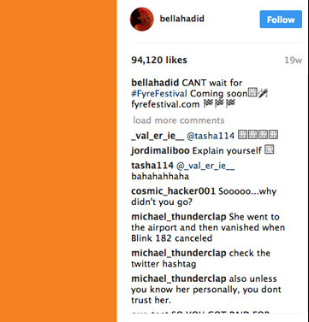 The Fyre failure alone resulted in over 90% of marketers stating they would forgo big-name influencers for their future promotions.
In the UK, the Competition and Markets Authority is working on making celebrities more accountable for their promotions and enforcing transparency. In fact, #ad is no longer enough to depict a commercial relationship with brands. The argument is that a hashtag can easily be buried among other hashtags and so it's necessary to mention it explicitly when being paid to post.
Where Do We Go From Here?
Influencer marketing as we know it may be coming to an end. Consumer habits and preferences evolve over time and so it's perhaps naive to expect influencer marketing to remain unchanged forever. Thankfully, there's no need to run to the hills yet. Sponsored posts are still doing better than non-sponsored posts whose engagement has fallen by a whopping 2.6% in 2019. You can still use influencer marketing effectively, and here's how.
Refine Your Influencer Marketing Strategy
Your influencer marketing campaigns need to mix up the type of influencers you use. A good strategy involves balancing the reach of micro-influencers with the higher engagement and authenticity of nano-influencers, especially those with a smaller follower base. On Instagram, influencers with up to 5,000 followers get 8.8% engagement compared to the 3.6% received by those with at least 10,000 followers.
Meaningful engagement is now especially important when you consider that Instagram likes may soon be a thing of the past. Instagram is considering removing likes to 'stop engagement from feeling like competition.' Engagement is currently mainly measured according to likes and comments but if this trial becomes reality, you will need to partner with influencers who can give you conversions from their endorsement instead of mere likes. Working with 'more authentic' influencers with fewer followers can help you do that.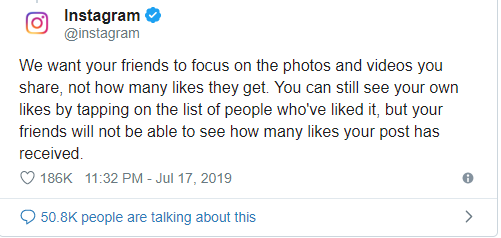 Varying your influencer strategy will help boost beneficial engagement while also remaining cost-efficient and achieving a higher ROI. Your strategy should also look at building long-term relationships with influencers. It's one thing to 'appear authentic' and another to 'be authentic', and what better way to differentiate these two elements than by having influencers who know what your brand is about?
Work with the Right Influencers
Working with the right influencers and being careful about the content posted is a must if you want to win the trust of your followers. Oprah Winfrey made a huge mistake when she endorsed Microsoft Surface from an iPad. As expected, this was picked up by a large chunk of her 14.8 followers who then went to on to discuss the marketing blunder in detail.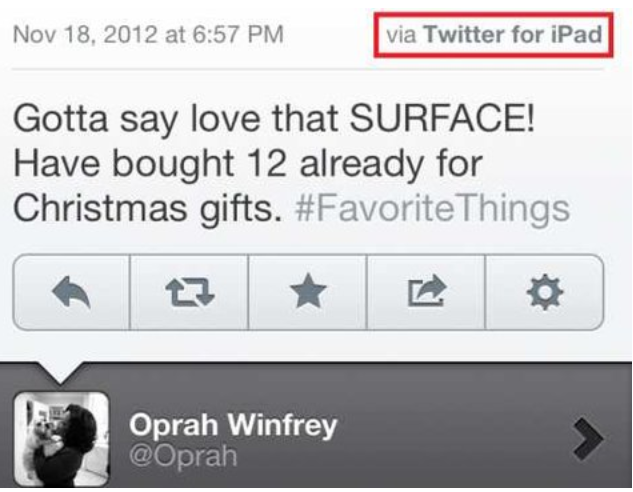 The Next Web's Alex Wilhelm wrote: "She does have legions of fans, making her an effective marketing channel for Microsoft. Except for when the narrative around her promotion is tossed on its head by a foolish, and utterly avoidable mistake." Ouch.
Another case of influencer marketing gone pear-shaped was when Volvo partnered with blogger and YouTuber Chriselle Lim. In her posts, Lim usually covered topics such as lifestyle, fashion, and motherhood and therefore it seemed strange to see her promote an automotive brand in a staged way. This deviation from her typical content didn't go unnoticed leading her to post an apology.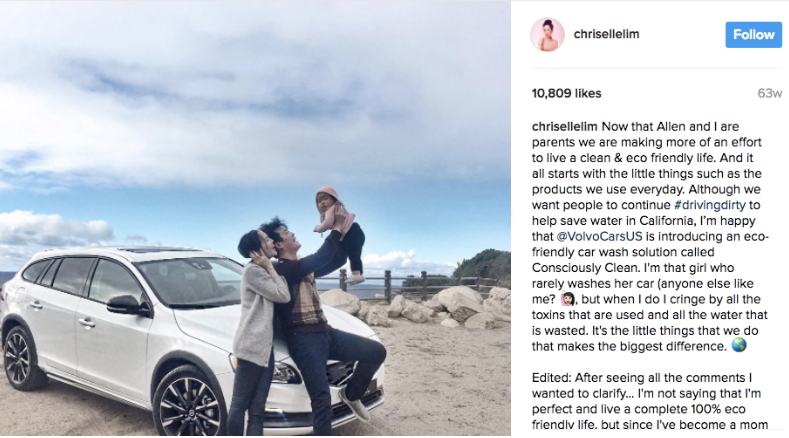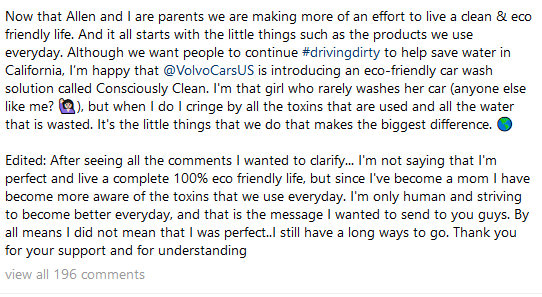 What went wrong with both campaigns? They both failed to use the right influencers. Follower engagement on its own is insufficient. Finding the right influencers to work with is equally, if not more important.  You need to ask yourself 'Does this influencer really resonate with our brand and do they know our products." To win at influencer marketing you need the right influencer who has the right message for the right people.
Don't Be Too Lazy To Do Your Own Research
It's easy to get sucked into the rise of influencer marketing agencies that match make brands and influencers. While such agencies are good for finding influencers in one place, it's still important to do your own research. There's a big difference between finding 'any match' and the 'right match' and the difference lies in actively participating in influencer selection. If, like many of our clients, you are in the finance sector, you need to question your choice of influencer. Will a Hollywood actor in America be the tool you need to reach investors and traders?
You need to analyse things like the authenticity of the influencer's followers, their tone, values, engagement, demographics and content style. The last thing you want are flops like those from Volvo and Microsoft. Good influencer marketing campaigns are based on not just any relationships but quality ones.
Create Good Content
Close to 50% of consumers have just about had it with stale content with over 20% believing that influencer content is just not working anymore. You need good content. One of the problems with influencer marketing is that brands give influencers a script to follow. This approach is incomplete. As already mentioned, influencer partnerships hinge on creating quality relationships and such kinds of relationships include getting the influencers' input when it comes to content creation.
By allowing influencers to contribute, you will create a campaign that fits seamlessly into the influencers' existing content. One good collaboration that shows the effective use of the right content was when Chase partnered with influencer Jones Around the World. This campaign was consistent with the rest of Jones' post and without #ad it would just have been another one of his regular travel posts.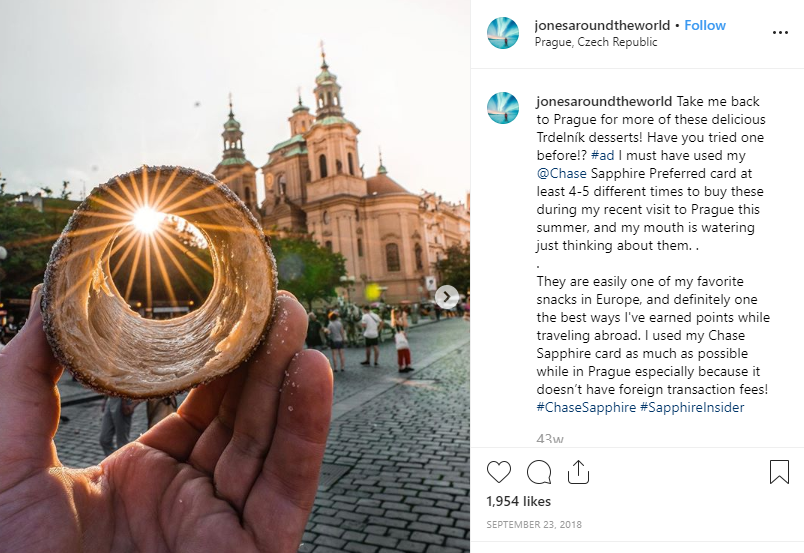 Strike a balance between the content you want, natural photos and what the influencer can contribute to your campaign. Also, keep in mind content trends. For example, at present 79% of consumers would rather watch video content than read written content and only 38% of consumers like written content.
Making Influencer Marketing Work for You
Influencer marketing is all about building trust. Make sure that your campaigns best represent your customers and they are created with them in mind. Influencer marketing is not dead, you just need to do it right. Speak to the Contentworks team to see how you can refine your marketing strategy and start effectively utilising influencers.