The team at Contentworks are bookworms. We love literature and sneak off to get our heads stuck in the latest stories whenever possible. From non-fiction to imaginative tales, we adore being transported to different worlds. This is why we're celebrating Book Lovers Day with  Room to Read – our chosen charity and a non-profit organisation supporting the literacy development and education of children globally.
What is Book Lovers Day?
Taking place on August 9th every year, Book Lovers Day is an unofficial holiday that recognises and celebrates the magic of books. Whether you're a fan of Roald Dahl's quirky humour (The Twits being an all-time team favourite) or enjoy unravelling the dramatic Shakespearean landscape of Hamlet or Macbeth, this day is for you. There's nothing quite like the scent of a timeless library book or the crisp pages of a new release from your favourite author. So, this celebration is for the reader in all of us.
Go and find a quiet corner to immerse yourself in your favourite novel. Pick up a childhood favourite. Or, read by torchlight into the dead of night! What could be better?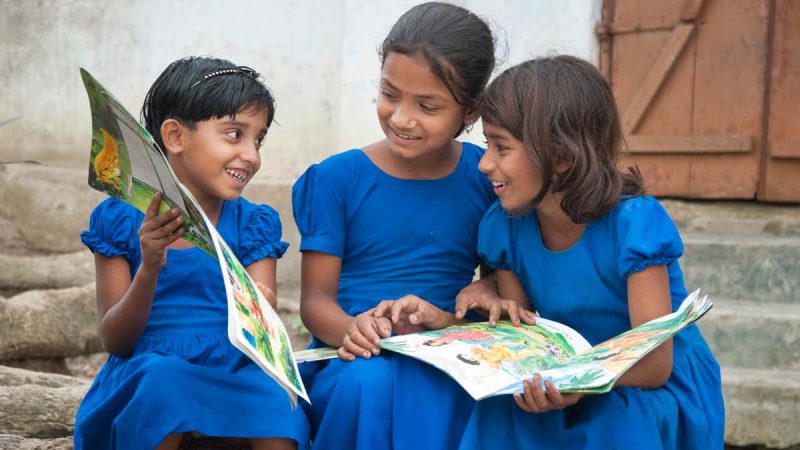 Room to Read – Achievements in Literacy
Embracing corporate responsibility means partnering with projects and organisations that match your company ethics. Room to Read is a perfect fit for Contentworks. Not only does this non-profit support education but they also empower girls to read and write. These necessary skills can be taken for granted and are not always accessible to young women. As a female-led marketing agency, we believe every girl has a right to pursue her passion for literature and therefore greatly admire the hardworking Room to Read team.
What Room to Read has accomplished to date is truly remarkable. Over 16.8 million children and their communities globally have benefited from Room to Read's literacy programs. 26 million books have been distributed and a further 1,582 children's books published. Just under 4,000 books are checked out and enjoyed at each school the organisation works with.  10,000 teachers are also trained each year to ensure more and more children get access to quality education and resources.

Female education has skyrocketed. Over 85,000 girls have enrolled in the Girls' Education Program with almost 5,000 program participants graduating from secondary school.
Inspiring a Future Generation
Room to Read believes many of the world's problems can be solved through a good education. Knowing how to read makes people safer, healthier and more self-sufficient — yet over 750 million people are illiterate and two thirds are women and girls. That said; this organisation is doing all they can to improve literacy rates with specific case studies proving how they're inspiring future generations.
Mereena Sainju from Nepal, was the first in her family to go to school, changing her family's trajectory. Room to Read's Girls' Education Program encouraged her to pursue education despite a difficult living situation and never give up on her dreams. She completed a bachelor's degree in social work and is now a Scout Instructor in Manaslu Public Secondary School.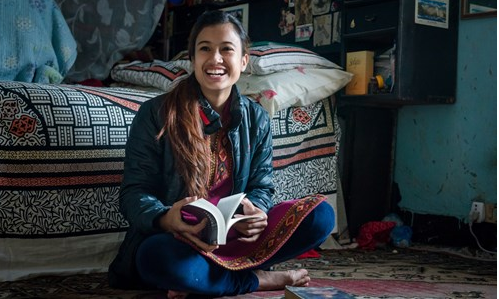 Ongoing Support
As an agency based on literary expertise, we recognise the important of Room to Read's work and are supporting the education of young girls by donating money for essentials such as books. We wish Room to Read all the best on Book Lovers Day and beyond.
Happy reading from all of us at Contentworks Agency!