Banks are being disrupted by fintech growth. Fact. Digital banking is increasing at a rapid rate with two-thirds of banking customers in the UK planning to fully convert to a digital bank in the future. It's therefore essential to remain competitive with your content marketing. As an agency specialising in fintech and financial marketing, we've got our eyes on the movers and shakers. Here's our roundup of the fintech marketing trends banks can't ignore.
#1 Hyper-targeted Marketing
On average, a person is exposed to as many as 5,000 ads daily and over 1,700 banner ads per month. This high ad exposure is contributing to the increasing use of ad blockers, but 48% of people who use these blockers only do so because they are being served irrelevant ads which they see as intrusive. So, how about investing in hyper-targeted marketing?
Hyper-targeted marketing, a big fintech marketing trend, is all about tailoring your content to specific audiences for maximum engagement. The benefits of hyper-targeted marketing include:
Intelligent budgeting and ad spend. Knowing your audience, will help you target the right people with the right campaigns, without throwing money down the drain.
Increased engagement and brand awareness. Hyper-targeted marketing increases engagement because people are seeing products and services that suit their needs.
Deliver personalisation. On average, consumers value personalisation over privacy and 57% are willing to share personal information in exchange for personalised offers. So, use this to your advantage. With reliable data at your fingertips, you can start to integrate personalised next best action recommendations into your content, based on consumer behaviour in real-time.
This is exactly what the Royal Bank of Scotland did to deliver a personalised experience to over 17 million customers. What's important to note is that the brand's recommendations weren't limited to sales. Instead, they were designed to drive informed conversations that serve customers, rather than just sell. Indeed, the organisation designed more than 100 unique journeys to enhance the customer experience. Each customer would receive personalised offers and messaging during each of the bank's two billion-plus customer interactions each year.

Explore Geofencing. This draws a virtual fence around a location using GPS and shows ads to any person within the geo-fenced radius. Banks can use geofencing to alert customers to local deals or their proximity to a nearby physical branch. Content tailored to a specific location should have location-rich keywords for SEO purposes.
#2 Omnichannel Marketing
90% of consumers expect a consistent omnichannel experience across all channels, so it's important to strategise for each and every social channel. With multichannel marketing, each channel is independent of the others and this sometimes results in impersonal customer experiences.
Omnichannel marketing integrates all the channels to give the consumer a seamless experience as they move from one channel to another. This makes the consumer's journey easier and promotes stronger relations. 70% of consumers research products using three or more channels and omnichannel marketing provides a unified experience which is important in a consumer-facing business, like banking.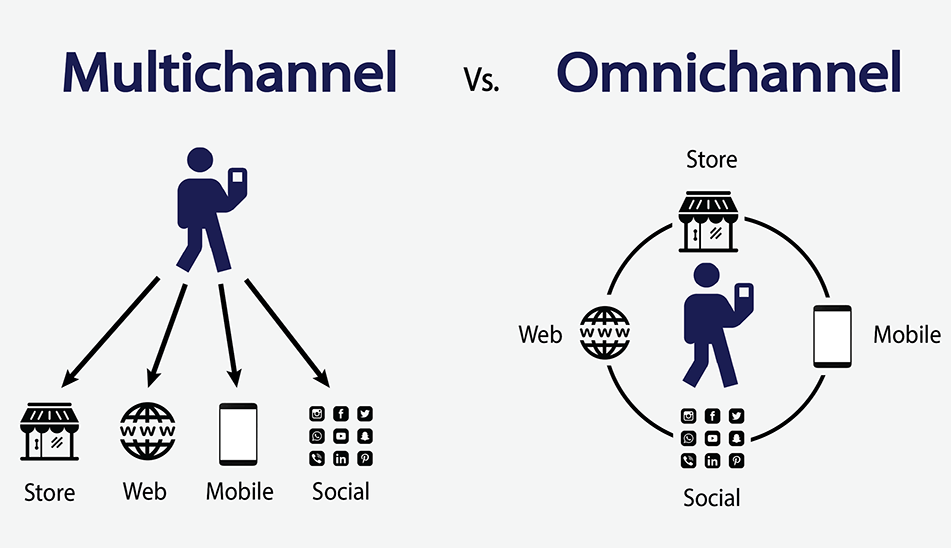 Source: SQLI Digital Experience
Benefits of Omnichannel Marketing
Omnichannel marketing is good for generating new business and increasing customer retention. Brands with strong omnichannel engagement have, on average, an 89% retention rate.
Bank of America is leading the way in omnichannel development. Customers can pay bills, request cards, cheque deposits and manage appointments digitally and the experience is the same whether they use a computer or their smartphone. The improved access to digital banking services is driving the consistent growth of active digital bank users who currently stand at 37 million.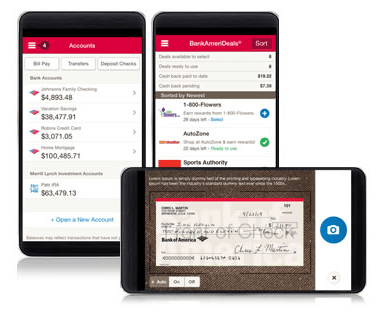 #3 Social Media Fintech Marketing Trends
For banks, social media marketing has moved from being just a social tool to becoming a top advertising, relationship-building and customer service solution. Social media ad spend is increasing and Hootsuite has predicted a 10.5% annual growth in social media ad revenue. However, banks need to appreciate that social media marketing is evolving.
Consumers are moderating the time they spend on social media. Social media messages need to be punchier and more tailored to get interaction in the remaining time consumers spend on social media.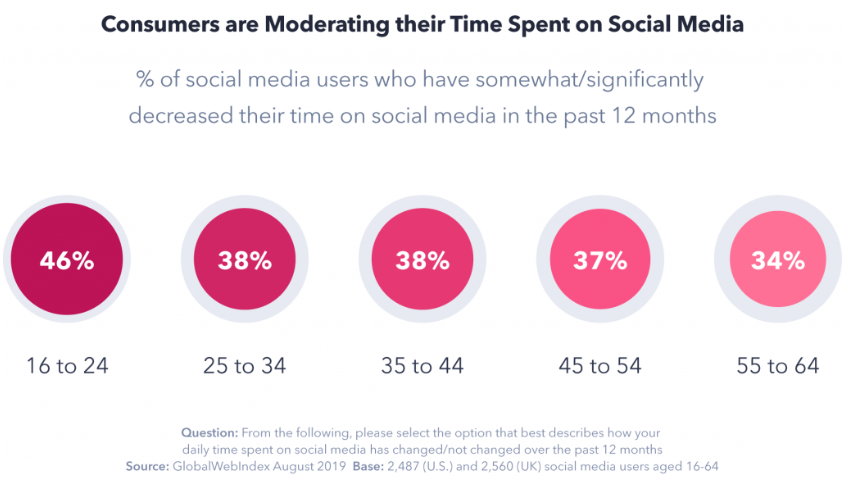 Source: GlobalWebIndex
Marketers need to watch fintech marketing trends to create campaigns that appeal to their demographic. Some top trends include:
Using private messaging apps. Social media users are progressively opting for private communication which they view as more authentic. 50% will do business with brands that use private messaging app communication. Banks like Barclays are already using private messaging to provide round-the-clock support on Facebook.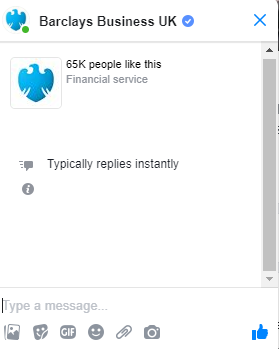 Key benefits of private messaging for banks
Customer support through real-time conversations
The ability to link Facebook adverts to Whatsapp for true customer convenience
Private conversations (Banks are highly regulated and certain information can't be shared publicly)
More efficient complaints handling
Chatbots can promote growth by improving customer experience. Bank of America's (BofA) chatbot, Erica, recently drove a 1.5 million user growth and a 22% increase in interactions in just one quarter.
Key takeaway: Never stop optimising your chatbot and refining its capabilities. Some of Erica's growth is being driven by feature upgrades.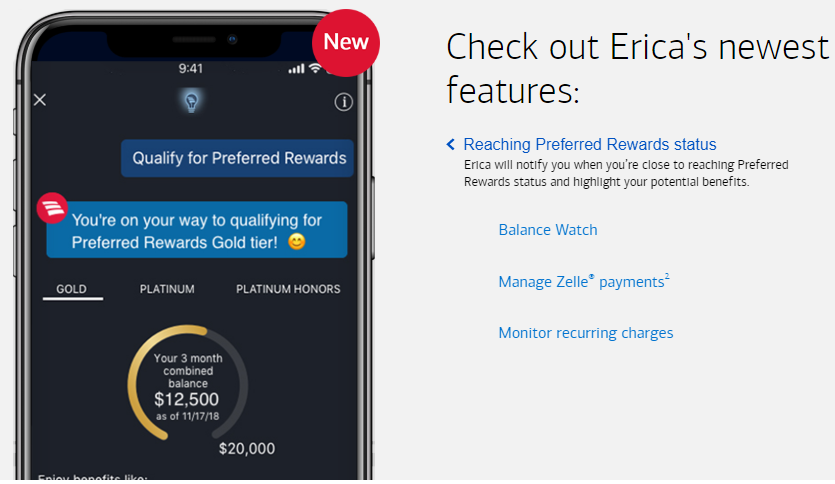 Providing quality video content. 87% of people would like to see more video from brands and they consume it more than any other content type. Mastercard's Priceless Surprises campaign is proving this and on average, videos get 3x more engagement than images.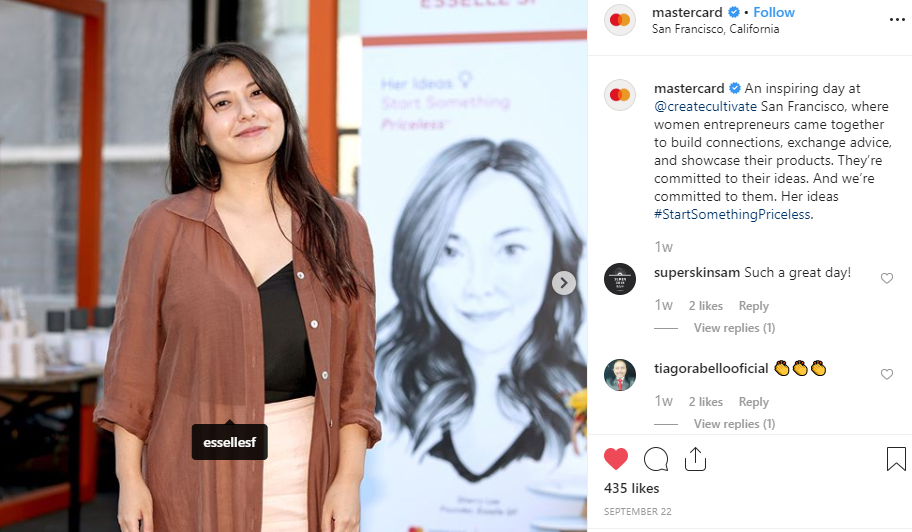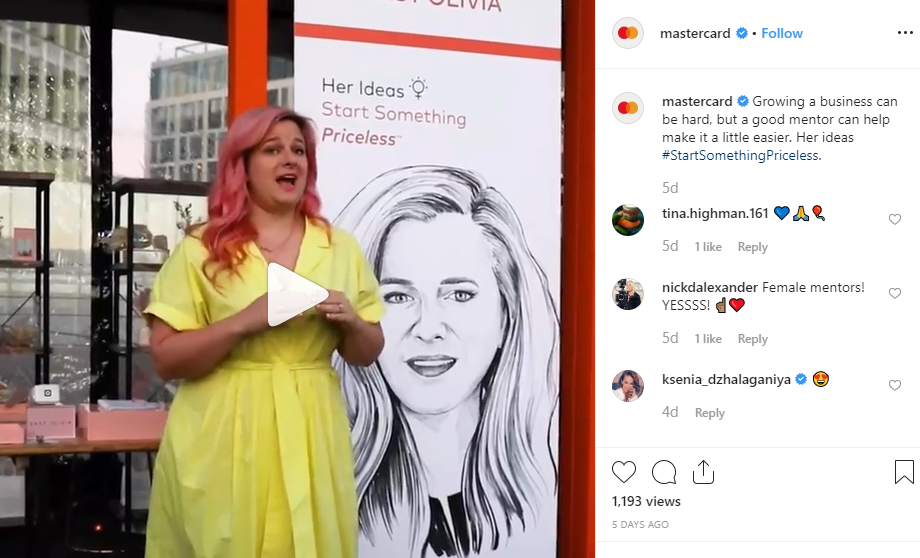 Using interactive content. 91% of consumers want more interactive content. This content helps brands stand out because it's highly sharable. For banks, quizzes and calculators are common types of interactive content. Commonwealth Bank is among the banks using savings calculators. These are popular because people want to prepare for the future and can be easily shared.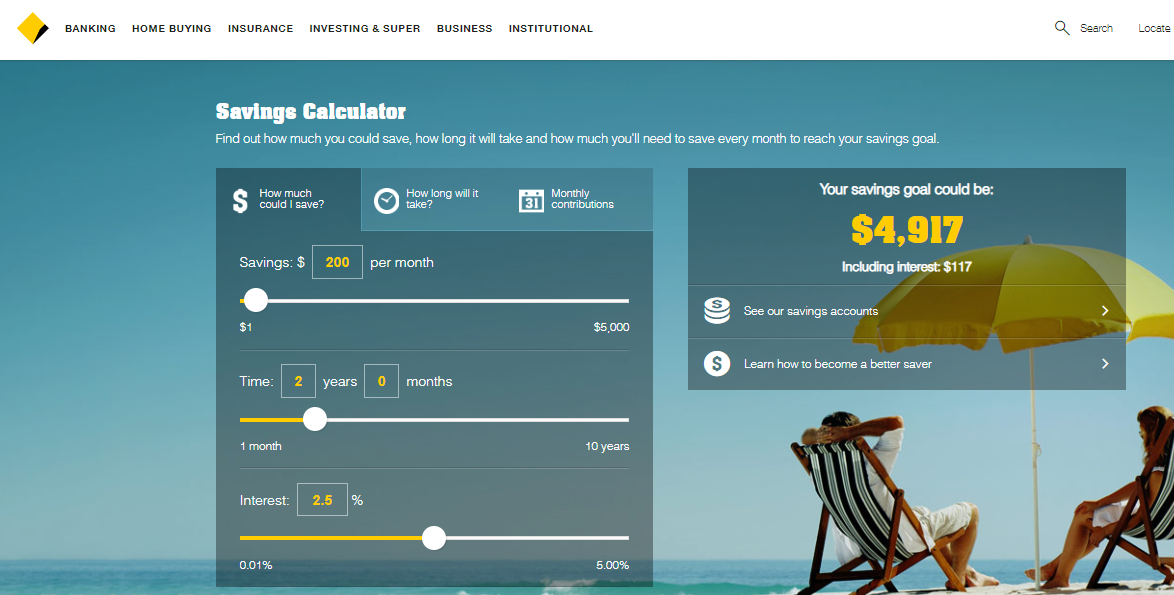 Posting relative and helpful content.
Keep on top of news and current affairs. Where necessary, post useful and helpful content that will be beneficial to your consumers. Even bad situations can be made less chaotic with well-written and timely content. And remember that consumers respect honesty and transparency. By pinning tweets, you can also draw attention to the most important posts.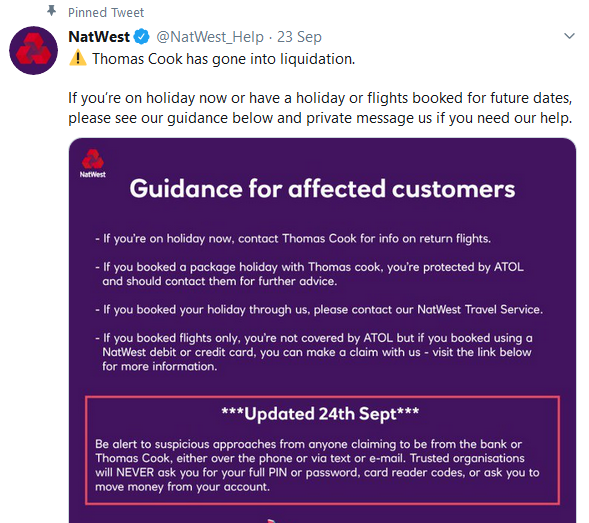 #4 SEO Changes
Forget stagnant SEO algorithms. The search engines industry has also adopted a customer-centric approach and SEO updates are happening constantly. New algorithms are improving the quality of search results and overall consumer experience and banks need to keep up. After all, 50% of all website traffic comes from search engines.
Search engines better understand user intent and context. For example, algorithms can now provide highly-relevant content by considering the intent of users. People value good, relevant content and banks can use strong SEO practices to improve search engine ranking, get repeat customer engagement and increase brand authority. Strong SEO practices are what drives a site's high visibility and searchability. Some strong SEO practices include speeding up a site, being attentive to user experience signals, and optimising for Google's mobile-first index, voice search, and featured snippets.
The rise of featured snippets
Position 1 is no longer the best search results spot. Featured snippets now come before the top-ranking search results and take the top spot which has been dubbed 'position zero'. The snippets provide a direct and concise answer to a search query and they are also known as no-click results because an answer is given without the user having to click to the site with the result.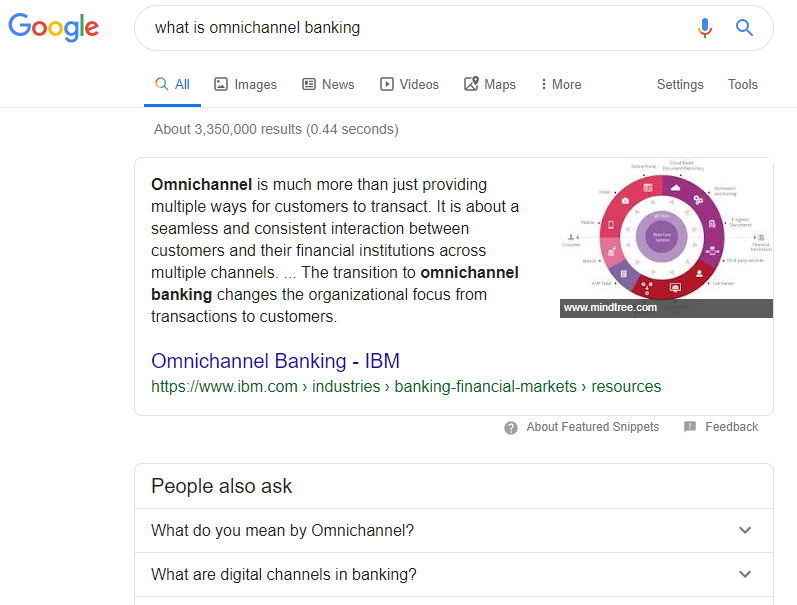 According to data from Jumpshot, 61.8% of current top Google search results are position zero results. Banks need to achieve position zero results because as featured snippets increase, more keywords are becoming less profitable. This is because click-through rates are decreasing as Google serves more answers with no-click results.
How to achieve position zero results
Since featured snippets typically answer a query, targeting question-based queries is a good position zero opportunity. Creating in-depth quality content also increases the chances of landing a featured snippet. The content needs to have:
The right keywords. SEO lives and dies by the right keywords so keywords that rank well are essential.
Good on-site SEO that's achieved with things like heading tags, keyword-focused meta descriptions and internal links.
Content that will ideally make the snippet. This can be a clear and concise 40-50 word query answer somewhere in your content. Wikipedia always provides a valuable answer in the opening of its content and this may explain why it's a leader in featured snippets.
#5 The Growth of Generation Z Consumers
There has been lots of focus on engaging millennial customers but Generation Z is positioned to reshape the banking industry. Gen Zers are starting to enter the workforce, they have high spending power, and will constitute a significant proportion of consumers soon. They may still be young but they are already interacting with banks who must build relationships with them.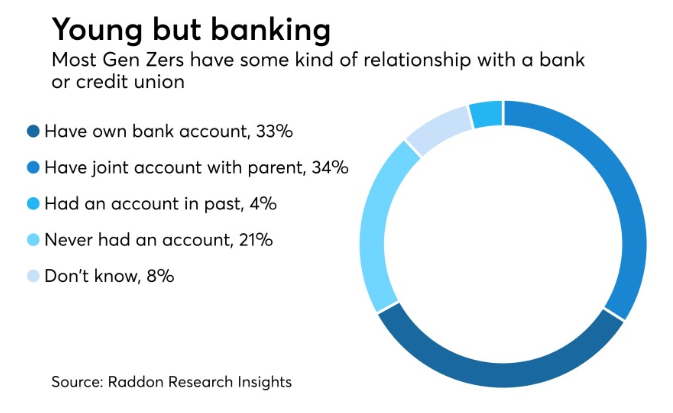 Already, Gen Zers are favouring disruption, authentic content and digital experiences just like their millennial counterparts. They are influential and will undoubtedly shape the future of banking. Banks need to anticipate their needs going forward.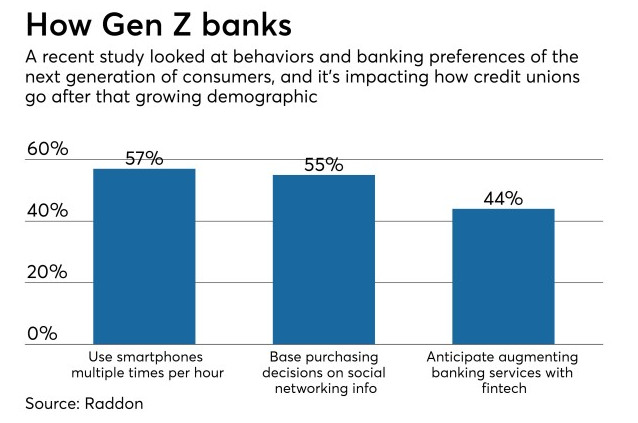 Banks can cater to Gen Z by:
Working with authentic influencers. Gen Zers are against the idea of hyper-curated messages that border on fake. They want relatable content and 63% prefer real people over celebrity influencers. Current, which caters to Gen Z customers, gave the generation what it wants with its "Influencer Card" campaign. Instead of using paid influencers, the brand opted for more authenticity by using its customers as influencers.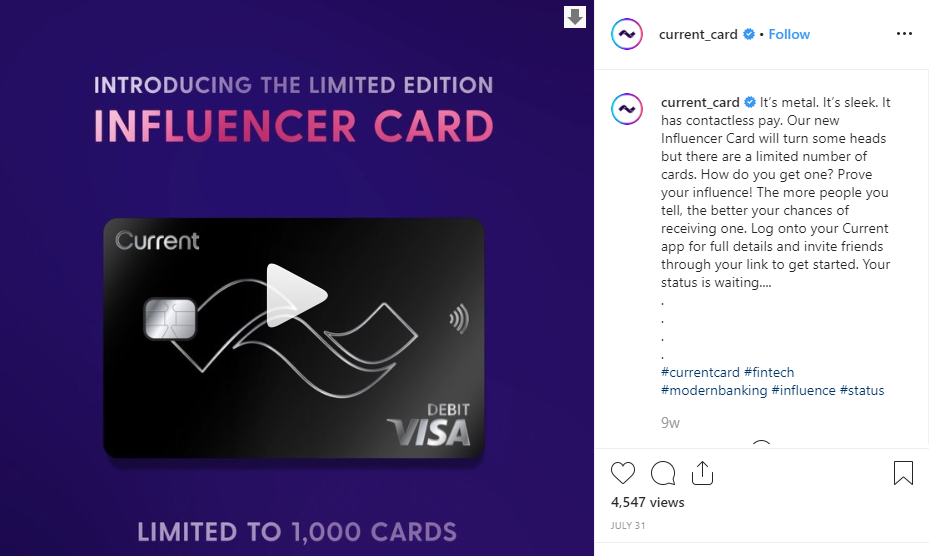 Providing mobile services. According to Snap Inc, almost 100% of Gen Z consumers own a smartphone and they spend over four hours online daily.
Using social media. Gen Zers are the first group never to have lived in a world without internet. Immersed in the online world, they use social media the most and 64% use it for product research. The generation loves Instagram, Snapchat, and YouTube the most and therefore these channels need to be at the heart of marketing campaigns. Current excels at this and regularly targets this generation on the right platforms.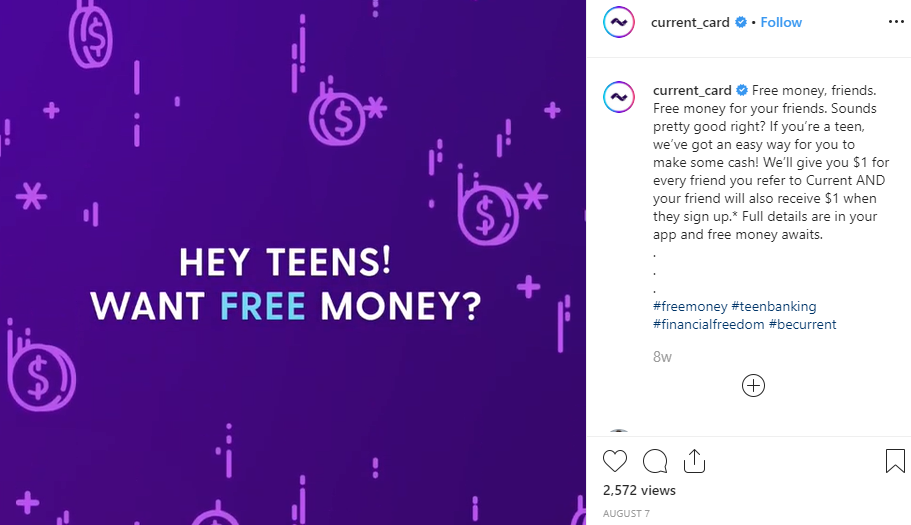 Use social media tools like Monzo on Facebook who embrace the concept of a social media challenge with their cool video. this video is easily comprehensible, inspiring and not at all salesy.
Being transparent. The generation values transparency and uses it as a basis for making buying decisions.
Providing video content. The generation expects more video content from brands with 43% of its population wanting interactive videos.
Embracing immersive technology like VR and AR. Gen Zers are true digital natives who love immersive technology. The technology can be used in several ways including providing next-generation digital banking experiences. BNP Paribas has a virtual reality app that allows customers to conduct their banking in a VR environment and it's working on providing AR experiences that will give customers virtual in-person banking.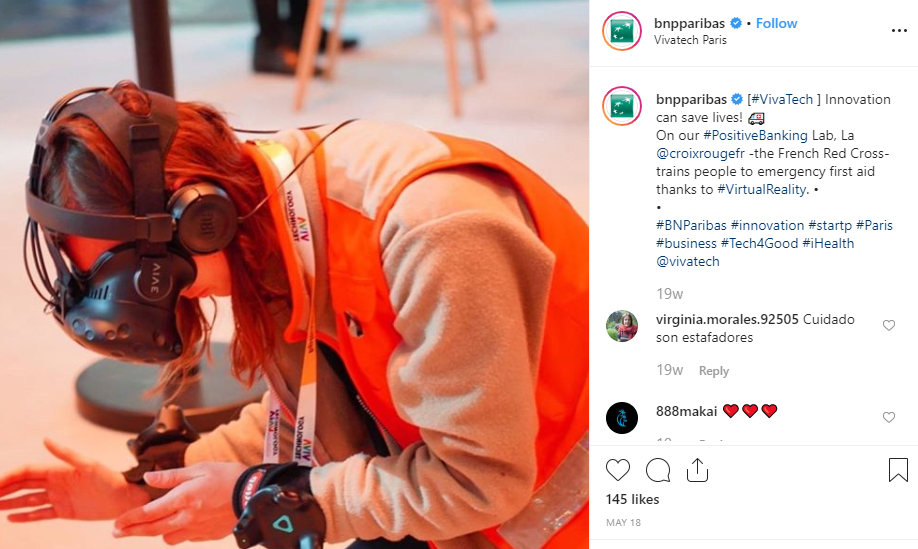 Did you enjoy reading Fintech Marketing Trends Banks Can't Ignore? If you did then hit share. As a leading content marketing agency for the finance sector, Contentworks stays on top of the latest trends offering intelligent marketing solutions for the finance sector.