Whether you're in lockdown or practicing strict social distancing measures, there's no doubt that covid-19 has caused a whole lot of disruption worldwide. But what about covid-19 and its impact on online shopping behaviours. How are marketers responding and what can you do to give your business the edge? Let's dig into the essential Covid-19 marketing stats.
Covid-19 Marketing Stats  – Online Grocery Shopping and Takeaways Soar
Let's kick things off by talking about a pandemic essential … food. We can't live without it. And while a few little treats help to lighten the mood, shopping trends have taken a dramatic turn over the past month. To start with, people flocked to the supermarkets with Brits spending £1 billion on food in just 3 weeks. But as the seriousness of covid-19 set in and the government urged people to stay at home, grocery ecommerce in the UK soared.
According to the RetailX Coronavirus Consumer Confidence Tracker, published by Internet Retailing, 14.2% of UK internet users aged 18 and older said they had increased their online grocery shopping. And 6.9% said they ordered more takeout online (yummmmm). What's more, apps such as Ocado have crashed multiple times during the crisis to date while stores like Waitrose and Tesco have online waiting lists stretching weeks.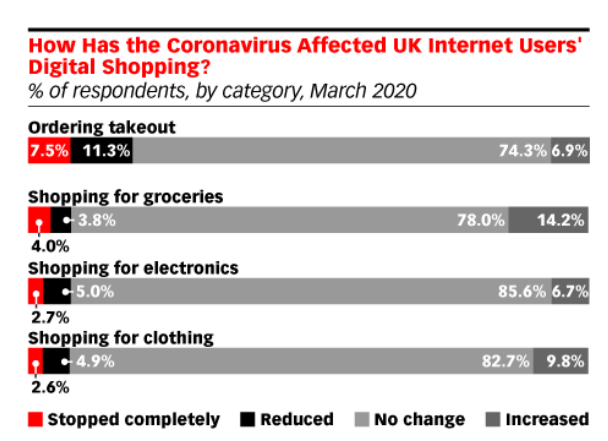 It's the same story across the pond. 31% of US households have used an online grocery or delivery pick-up service over the past month. That's a 145.3% increase compared to August 2019. Furthermore, 26% are using a specific online grocery service for the first time. This rate of new users jumps to 39% for shoppers 60 or older who are classed as vulnerable.
Data from SimilarWeb Ltd, also revealed how grocery retailers saw large website traffic spikes during the 28-day period from Feb-25 through March 23. Traffic increased 84.5% for the week of March 15-21 compared with the week of March 1-7.
Fun Fact: Among the most popular items in people's internet shopping carts are health products, gym equipment, toilet paper and canned foods.
So, what can we learn from this e-commerce boom in the food and takeaway sector?
Get online – quickly!
Well firstly, online is where it's at. People can't get out as much and so you need to make your services accessible. Retailers, including all supermarkets need to get themselves an online presence, sharpish. As a content marketing agency headquartered in Cyprus, we've been particularly impressed with supermarket Alphamega. They've recently joined the Foodie app, offering a wide range of delivery services and prioritising seasonal treats – with Easter being of huge importance in this region.

Show you're responsible 
We know people are more likely to order online. But how can you attract consumers at a time when people are extra paranoid about how their food is cooked, prepared and delivered? Well, why not show how you're responding to the crisis? This is a great way to advertise your products and services while simultaneously taking the pandemic seriously. You can create social media posts such as the one KFC posted to Instagram.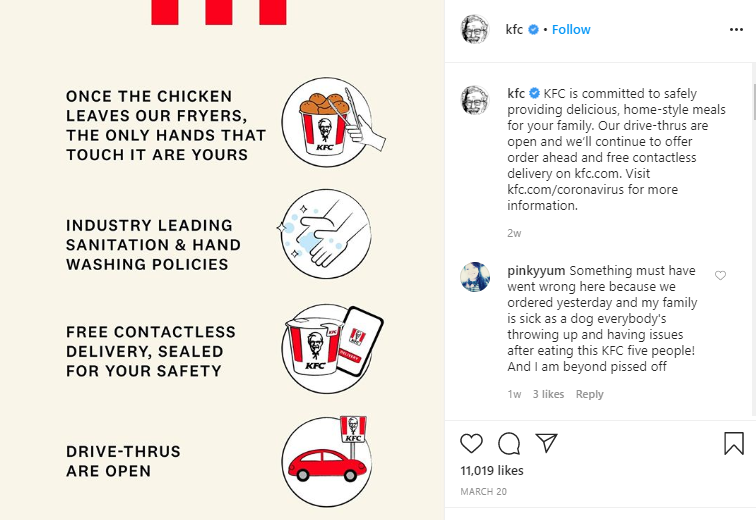 You can also brand your own "stay safe" slogans to give your marketing messages a personalised twist. Krispy Kreme did just this with their "stay sweet, stay safe" line. Emotive language is also used to create a feeling of 'togetherness.' Despite what's going on in the big bad world, this is your chance to unite and warm hearts through sentimental marketing.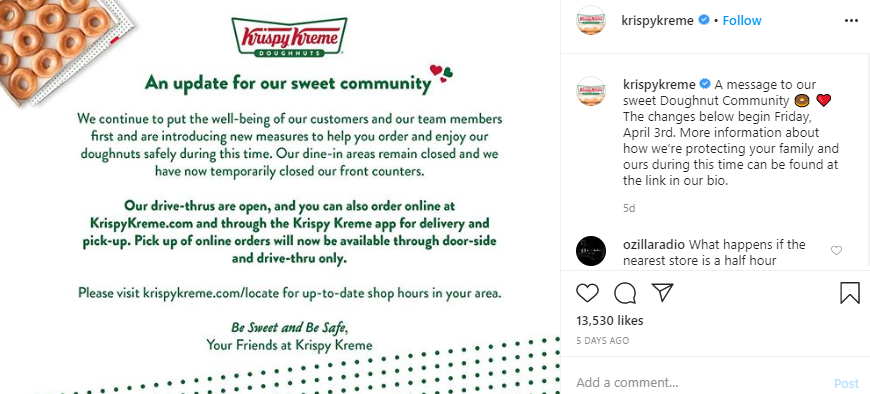 Offer discounts and incentives
The covid-19 pandemic has put many people out of work with some receiving just a percentage of their full salary (if anything at all). For this reason, it's really important to offer online discounts and incentives. TGI Fridays nailed this with their 'Homeschool Fuel' campaign which offered free food for kids and alcohol for the parent teachers.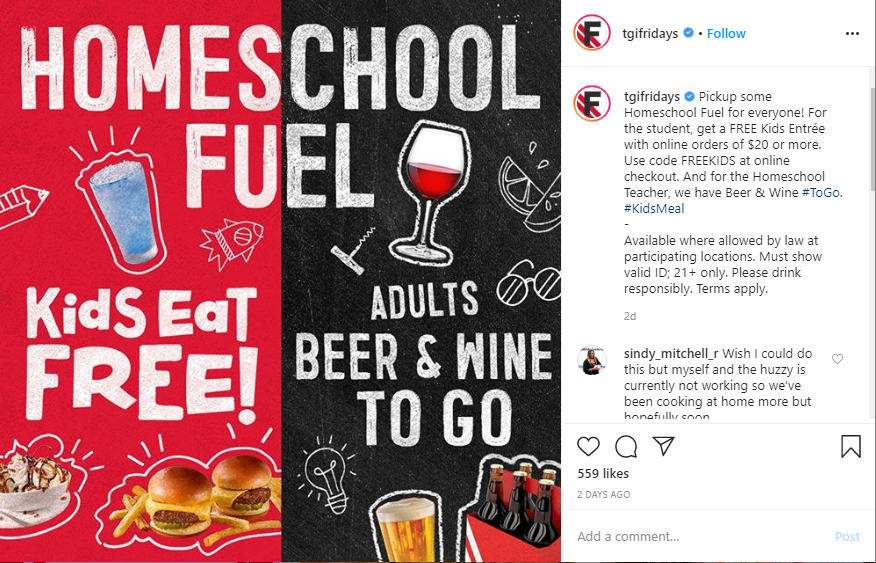 Fun Fact: Instagram has seen a 40% rise in usage during the pandemic within the millennial age group. So, this is a great place to be seen if millennials are your target market.
Purchases Designed to Protect, Entertain and Connect Rise
While it's only natural for people to worry about having enough to eat during such times, consumers are also buying products based on three needs. To protect, entertain and connect. Healthcare products such as gloves, sanitisers and masks take up a large percentage of retail demand followed by books, movies, music, electronics, digital appliances, books and games.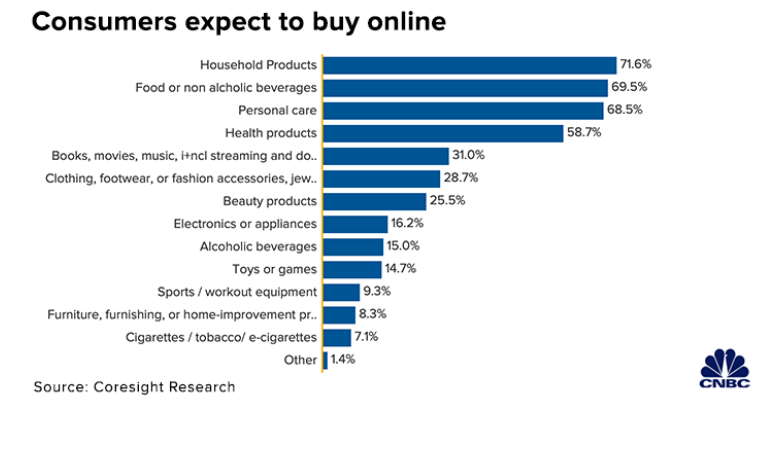 From a psychological perspective, our first instinct during times of crisis is to take control of the situation and that means having the relevant supplies. It's all about adaptation, with one third of consumers buying more household products. Sales of board games and jigsaw puzzles also soared 240% during the first official week of coronavirus lockdown .Sorry, Jenga, Connect4 and Cluedo being Amazon best-sellers. Shares of American toy brand Hasbro were also up more than 12% at the end of march at around $51 each.
The key takeaways from such data is that people are still buying. Attention has shifted from spending money outside on entertainment to buying from online businesses and bringing the fun indoors. Therefore, your digital strategy needs to be on-point and more competitive than before.
Be relevant and entertaining
Let's face it; being stuck inside all day is rather dull. Or is it? With clever marketing tactics, you can brighten up the day of your target audience. As 66% of social media users believe their usage will increase significantly during the corona pandemic, get online and showcase what you have to offer, being sure to be relevant and entertaining.
Hasbro has done just that by posting content their fans will love and creating their own hashtag #BringHomeTheFun.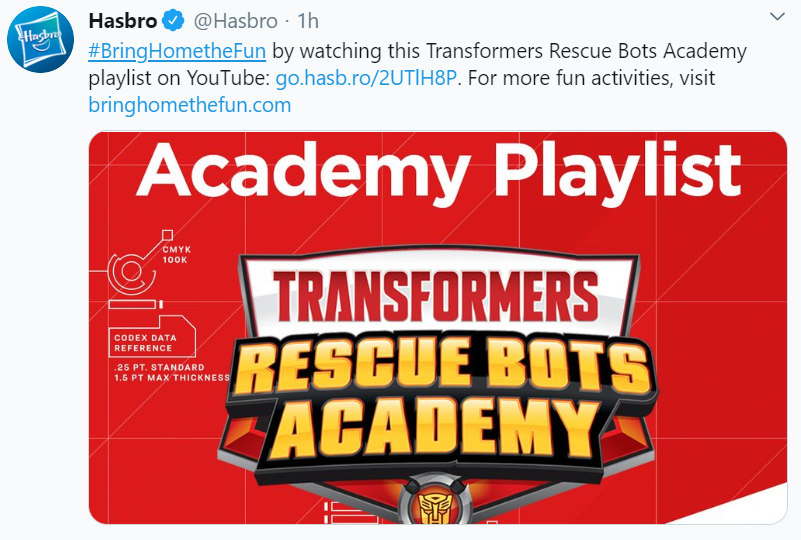 The brand also shows they're on trend and sidesteps obvious promotion by sharing relevant content. This increases brand awareness while encouraging users to keep visiting the site for more useful things to do during lockdown.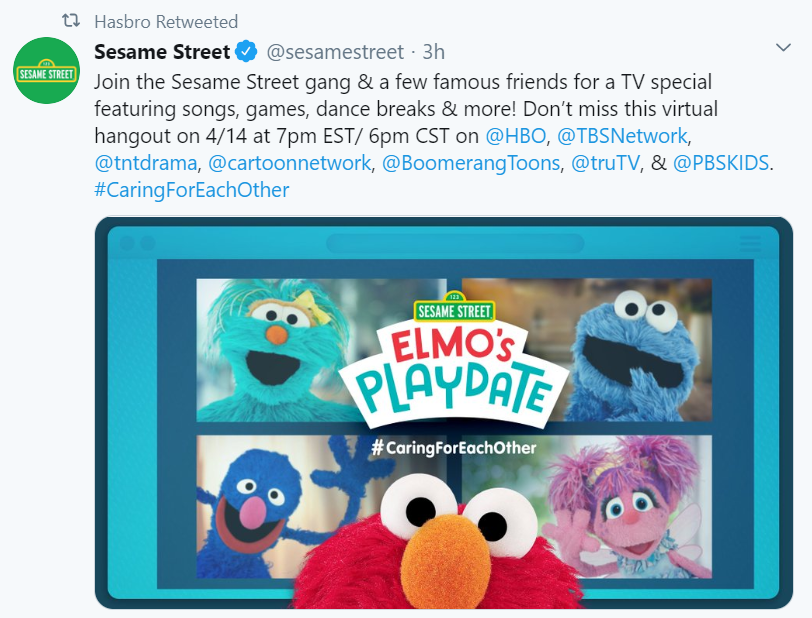 Show how you're helping during the pandemic
Remember, effective marketing isn't all about pushing sales – particularly when there's a pandemic affecting the whole world. It's about attracting and retaining consumers in a clever way. Being in a position to help the covid-19 pandemic, LEGO took to Twitter to showcase their efforts via video. As 72% of people prefer video to written text, this was a clever way to engage their audience.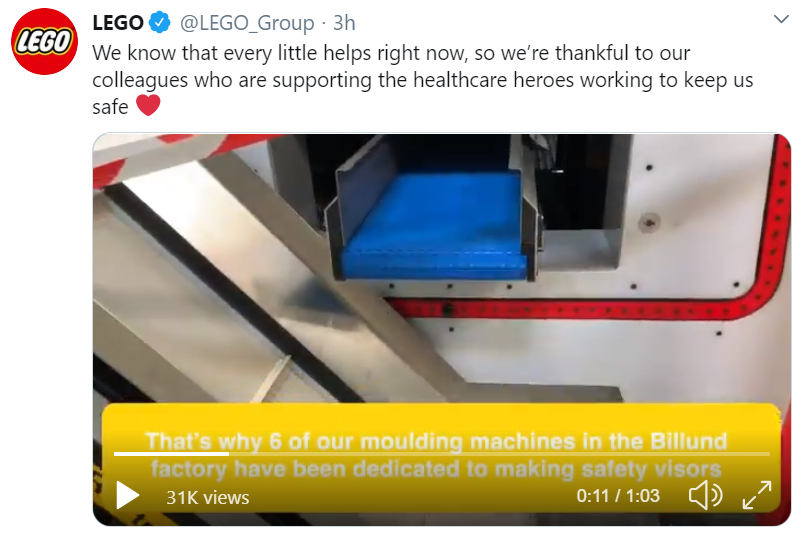 Encourage interaction and engagement
You can also encourage engagement by posting challenges and activities with a strong call to action. LEGO's post below received many wonderful responses.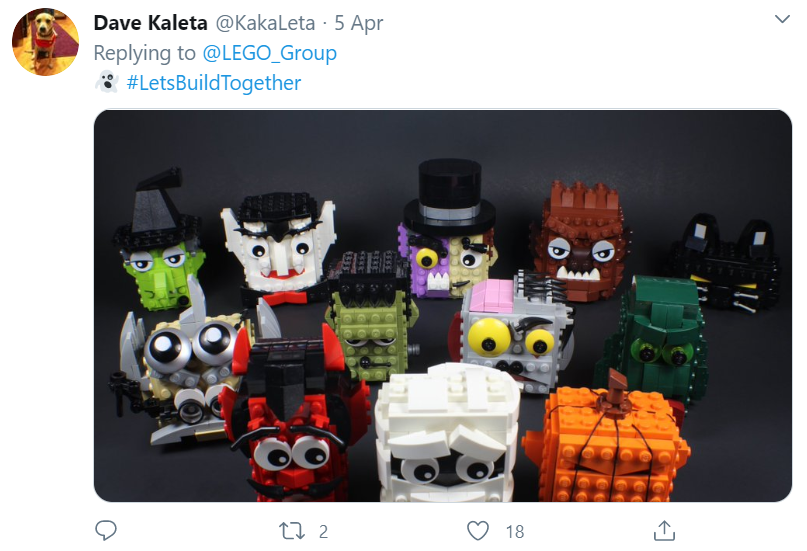 Top tip: Use hashtags to generate excitement around your covid-19 lockdown campaign and make your content easier to find.
Think shoppable posts
Shoppable posts encourage people to make purchases directly via social media. For instance, with Instagram, you can incorporate shoppable posts into your feed or Story posts. Statistics show that 6.1 Instagram Stories are being posted on average each day, representing a 15% week-over-week gain for the week of March 15-21, 2020. So make yours stand out from the crowd by popping shoppable links in your post.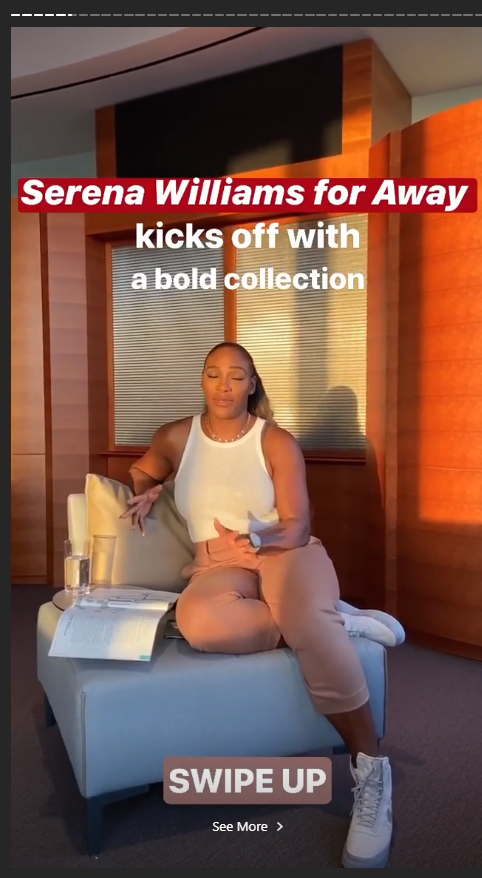 Utilise webinars and online communication tools
Can you help your consumers through webinars and communication tools? If so, this is a great way to reach out and interact with your audience. As well as hosting the webinar, it's a good idea to provide a bullet-point summary in case people don't have time to listen to the whole thing as well as key takeaways.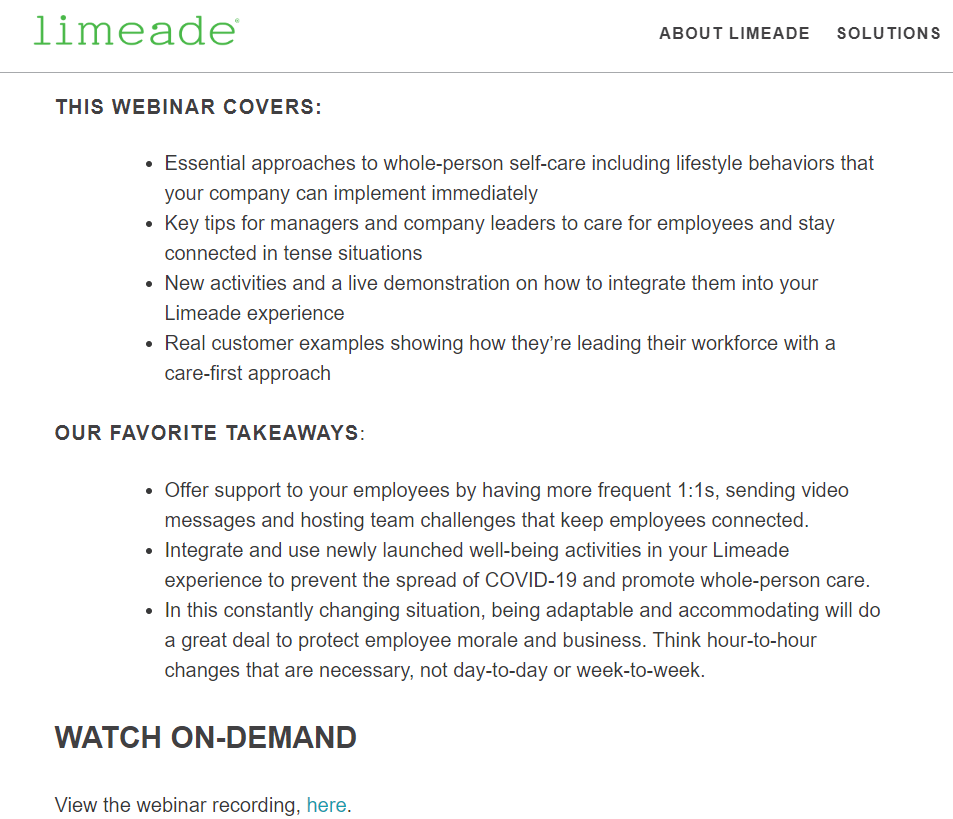 Webinars are great for:
Explaining a product or service
Online training
Making sure your staff are on the same page
Updating people about the pandemic
Bringing your community together
Be honest and open with consumers
We're living in strange times. And while it's clear you should throw energy at e-commerce, it's important to be honest and open with consumers. Particularly if your industry has seen a huge surge in popularity since the pandemic began. With many people turning to DIY projects and home renovations, stores are being forced to update their social channels with instructional posts.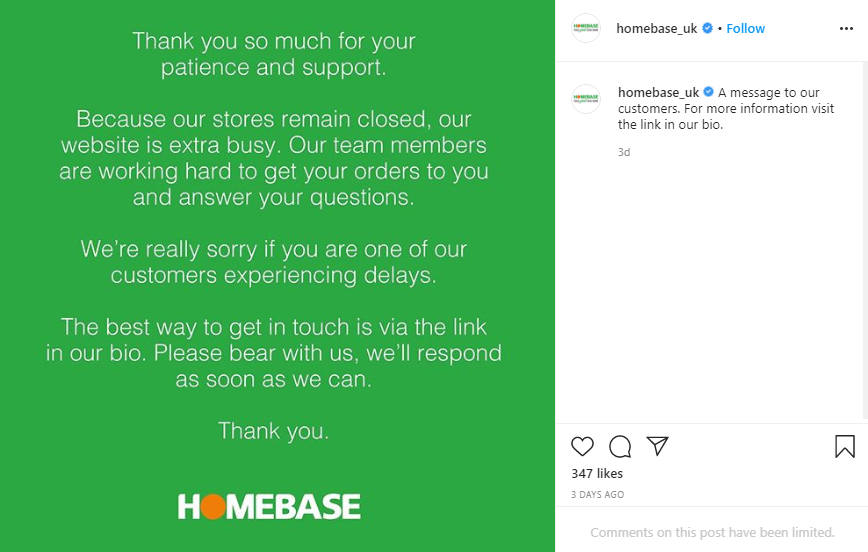 Bear in mind that a staff shuffle is most likely needed so that people can focus on customer services and answering questions as well as making sure the website doesn't crash. One relatively simple way to manage consumer sentiment is to keep a close eye on your social channels and have your social media manager respond to queries quickly.
Adapting to a new way of working
Visits to brick and mortar stores have plummeted. People are being forced inside but are still clinging onto certain elements of 'normality.' So, it's all about adapting to a new way of working. Things you can do include:
Working with a decentralised content marketing agency to help streamline your digital approach and keep everything up to date. Hint!
Download apps to make working from home a whole lot easier. These include WhatsApp, which has already seen a 51% jump in usage in countries at a later stage of the corona virus pandemic. You can also try skyping your team, using Zoom for meetings and making the most of software such as Google Docs, Basecamp, Trello and Hubstaff to ensure your team is keeping up with work.
Speak to the Contentworks team today for Covid-19 marketing help. We can get your business noticed and Socially Sorted with an online marketing strategy that includes articles,  PR, social media, video content, e-books and more. Did you find Essential Covid-19 Marketing Stats an interesting read? Go ahead and hit share!
ps- check out our Director Charlotte on TikTok with a few quick online marketing tips