On February 4, 2004, TheFacebook was launched. 15 years and 2.38 billion monthly active users later, the name has shortened to just Facebook although there is nothing short about the exponential growth of the business. Facebook is now one of the biggest technology companies on the planet. In fact, Facebook has a joint direct influence of over 70% of internet traffic with Google. This #SocialMediaDay we're looking at 15 years of Facebook and what you can do to rock your Facebook marketing.
2004
Facebook was invented in a dorm room and four days after its launch, it had about 650 users. In what was probably a big sign of things to come, the platform grew by over 153,000% to hit one million users in December 2004, just nine months after launch.
2006
Facebook for mobile launched in April 2006. The platform continued to grow and it expanded to allow registration onto the platform for everyone on September 26, 2006. Although it wasn't for long, Facebook actually overtook Google as the most visited site in the US in the same year.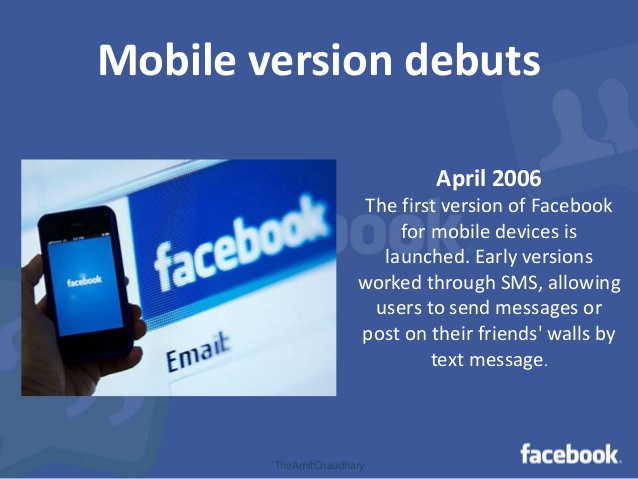 2007
In what was a big deal at the time, Microsoft invested $240 million into Facebook. This was huge news for Facebook because Microsoft competed with Google for the deal. Incredibly, Microsoft assigned the relatively new Facebook a shocking $15 billion valuation and it became increasingly clear that Facebook was heading for the top.
2008
2008 was an eventful year for Facebook. Sheryl Sandberg joined Facebook in March and in April, the platform caught up with MySpace, the social media network that it was up against since its inception. Four years after launching, in August 2008, the platform hit 100 million users.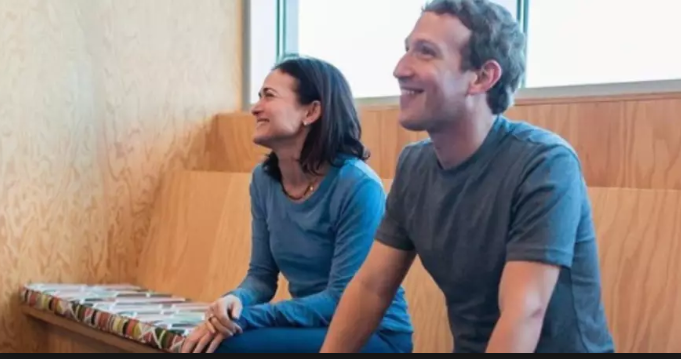 2009
It's hard to imagine a world without the Facebook 'Like' button, but such a time did exist. Facebook launched the 'Like' button in February 2009. The blue thumbs-up became a poll test and marketing decisions were and are still hinged on it. Influencer marketing grew because of this universal symbol which has somewhat become a validation tool.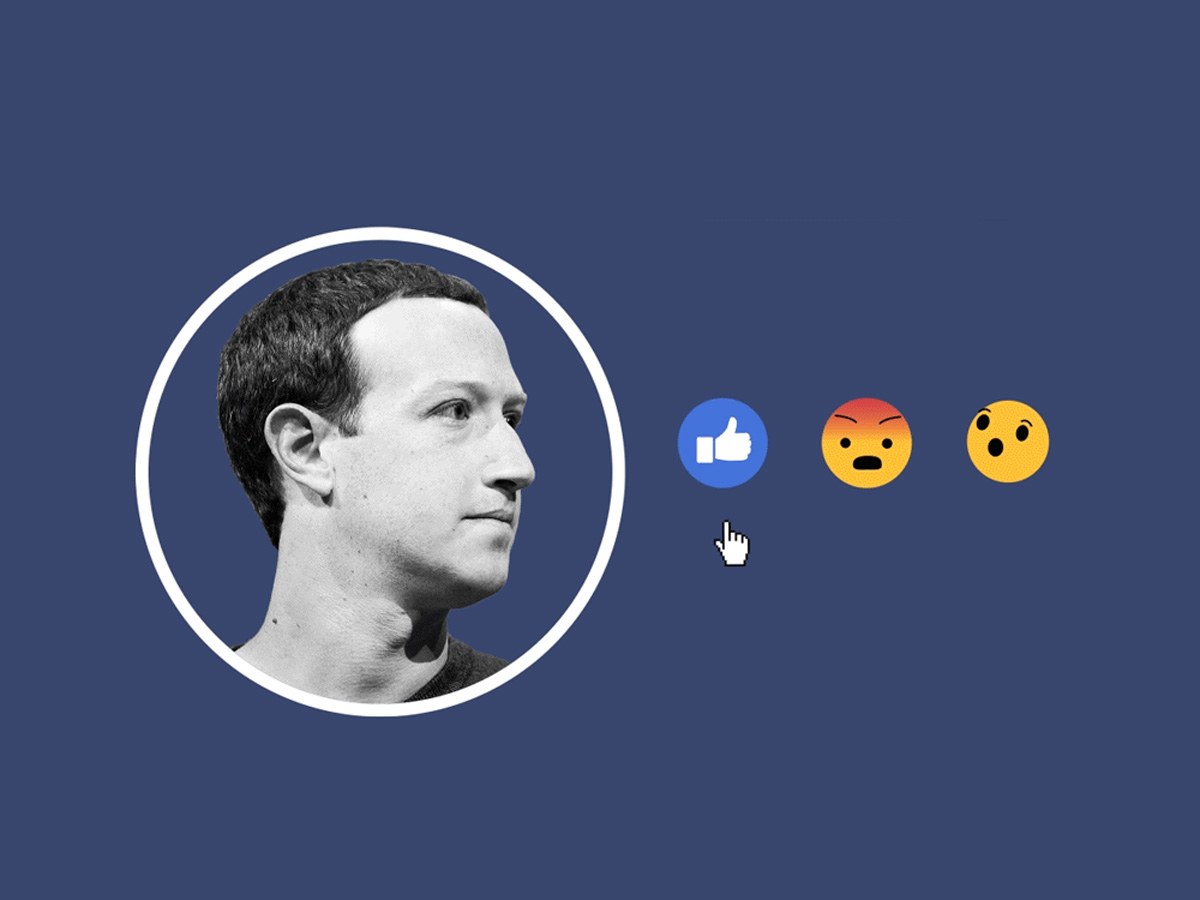 2012
By 2012, Facebook was in direct competition with several other start-ups. One such start-up was Instagram which had grown to 50 million users in two years. Facebook acquired Instagram for $1 billion in April 2012. This deal secured Facebook's position with millennials who were already starting to move away from the company.
Facebook went public two months later with one of the biggest IPOs that saw 421,233,615 shares being offered at $38 per share. The share price is now worth 447% more at about $170 after hitting a high of $219. In true Facebook style, the platform hit one billion users – roughly the combined population of Europe and the US at the time.
2014
Facebook continued dominating and it bought WhatsApp, another leading social media site, for $19 billion in February 2014. A month later, the company dabbled into the technology space and it bought out Oculus VR, a virtual reality start-up, for $2 billion.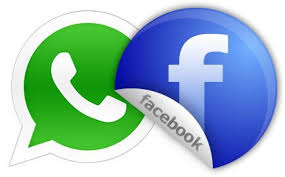 2017
It took Facebook eight years to hit 1 billion users but after reaching this first milestone it took almost half the time to get 1 billion more users. The social media platform hit two billion users in June 2017.
2019
15 years later on social media day 2019, Facebook is undoubtedly one of the most powerful companies in the world. At the end of 2018 with 2.32 billion users, it got a new claim to fame by acquiring more followers than Christianity.
The growth of Facebook has not been without its own share of difficulties. The company has been embroiled in controversies, some of which have led to a hearing with the US Senate. In addition, the company revealed a data breach that compromised 50 million accounts in September 2018.
Despite the lows, Facebook is determined to continue on its growth path going into the future. There is an idea floating around that the company is planning to merge WhatsApp, Facebook Messenger and Instagram – an exciting concept. This move will allow users from each platform to message each other supported by end-to-end encryption. The plan is in its early stages but execution may be sooner than anticipated.
It wouldn't be right to celebrate without taking a quick peek at how you can harness the power of Facebook. Here's how you can leverage your marketing on the platform.
Mobile is big, use it
The mobile marketing market is set to reach $223 billion by 2025.  According to Facebook, mobile advertising revenue accounted for 93% of all the aggregated advertising revenue for the first quarter of 2019. This is up from 91% in the first quarter of 2018. The statistics signify considerable growth in Facebook's mobile traffic which can be exploited.
Video content is growing
Video content will make a substantial positive contribution to your Facebook marketing efforts. According to Cisco's Visual Networking Index, global consumer video traffic will make up 80% of the total consumer internet traffic in 2019.
Keep in mind however that 85% of Facebook users prefer watching videos on mute, making captioning important. Additionally, mobile is connected to video. Over 75% of worldwide video viewing is mobile, so this should inform your mobile-based content strategy.
Keep it fresh
Consumers are becoming fussier and the digital marketing landscape is more competitive. Using a strategy that works is fine but recycling stale content over and over will destroy you. Facebook marketing campaigns should be fresh if they are going to get any engagement.
Calvin Klein is one brand that nails Facebook marketing time and time again through relevant, engaging content. The brand has over 12 million followers and counting. Campaigns often incorporate important world issues and showcase strong ethics.
CK's recent Pride campaign which featured transgender model Indya Moore is an excellent example of Facebook marketing that promotes products while showcasing acceptance and support for a timely event – Pride Month.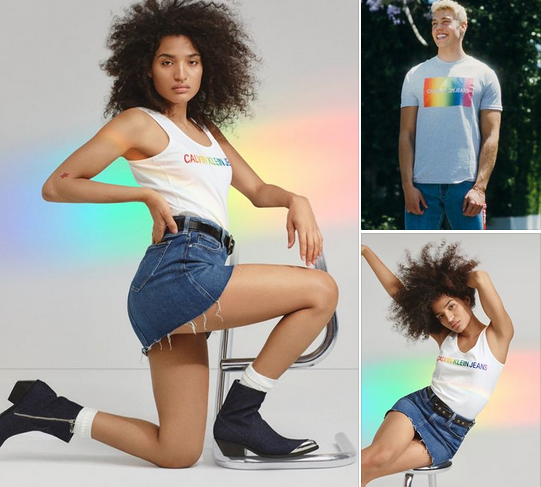 Leverage user-generated content
User-generated content (UGC) is now one of the powerful tools for building brand loyalty.  UGC makes your audience feel appreciated due to the recognition of their contribution. The best part is that using UGC saves you time while effectively promoting your brand.
Airbnb are experts at connecting with Superhosts and travellers. Their engaged approach fuels their social channels with much of the content coming from Airbnb fans.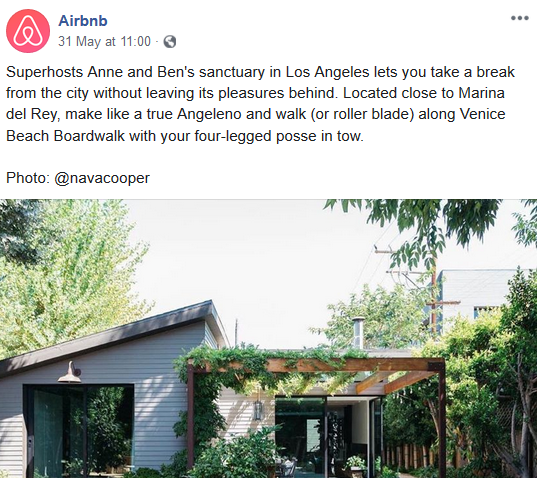 Even if no more people joined Facebook, the sheer number of existing users is large. However, be aware that the number of new users has slowed down recently. Consolidating your marketing efforts across several platforms is still key. Here's to 15 years of Facebook and happy Social Media Day 2019! Contact the Contentworks crew today to take your Facebook marketing to the next level. We'll help you get Socially Sorted. Not following us on Facebook yet? That's not cool.