Social media is an integral part of modern day life. About 42% of the current world population uses social media and it's hard to imagine a time when it was not a 'thing'. Humans have always wanted to interact, with Samuel Morse's single-line telegraph initiative from the 40s being a far cry from the social media we know and love today. The first recognised social media site, 'Six Degrees', was founded in 1997, but it would take a few more years to get the social network platforms can't get enough of in 2019. As we approach #SocialMediaDay 2019, here's a brief history of social media to date and what to expect going forward.
The beginning of the 21st century
Social media popularity was growing like crazy at the start of the 21st century. At this time, online photo sharing was facilitated by sites like Flickr and Photobucket. MySpace and LinkedIn garnered much attention around 2002/2003.
MySpace was the first social platform to gain a large follower base. It gained millions of users in the first half of 2005 alone. MySpace was popular mainly in the US, but other social networks were also springing up around the world. Japan had Mixi, the Netherlands had Hyves and Brazil had Orkut which was one of Google's initial attempts at experimenting with social media.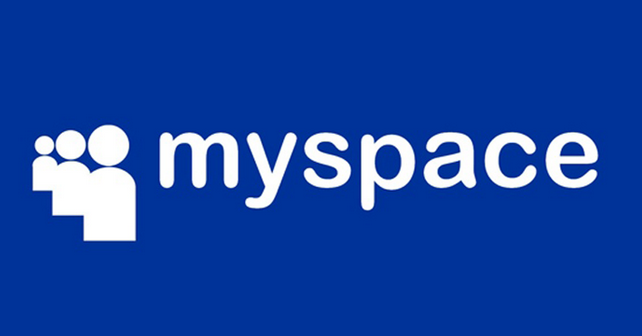 Five years into the century
YouTube debuted in December 2005. The sharing of video content on this platform brought a fresh way for people to connect socially. In July 2016, 65,000 new videos were being uploaded while 100 million videos were viewed daily. This signaled a 1,250% increase in viewing just six months after launch.
Today, 400 hours of video are uploaded every minute. There are 1.9 billion monthly active logged-in users. And the number of channels with more than a million subscribers has increased by 75% since 2017.
Fun fact: Ed Sheeran's Shape of You video is one of the most watched videos of all time with over 4.2 billion YouTube views and counting.

The rise of Facebook and Twitter
First Facebook
Facebook was open to the public in 2006, two years after it was launched. This social media platform radically changed the history of social media. Facebook grew exponentially at a time when some of its predecessors were showing signs of slowing down.
In just a year, Facebook got the famous $15 billion valuation from Microsoft and 2009 marked the unveiling of the equally famous 'Like' button which changed the face of social media engagement.
Three years later, in 2012, Facebook had one of the biggest IPOs of all time that contributed significantly to the advance of social media and the growth of the platform to 1 billion users.
Today, Facebook has a whopping 2.38 monthly active users and is an avenue for effective marketing campaigns. Companies strive for a dominant presence on the site, with global brand Nike's official page tipping over 32 million fans!

Then Twitter
Facebook and Twitter remain some of the most popular social networks to date. Both platforms became available to the public in 2006 and Twitter, like Facebook, changed the way social media worked.
The network created and aced the idea of micro blogging with its 140-character limit. While the character limit has been revised to 280, there is no denying that social media just wouldn't be the same without hashtags.
It may be hard to imagine now, but when Chris Messina got the idea of hashtags for Twitter, not everyone was keen. That is all history now and hashtags have become a big part of social media marketing strategies. In fact, a hashtag increases engagement by 21% on Twitter and 12.6% on Instagram.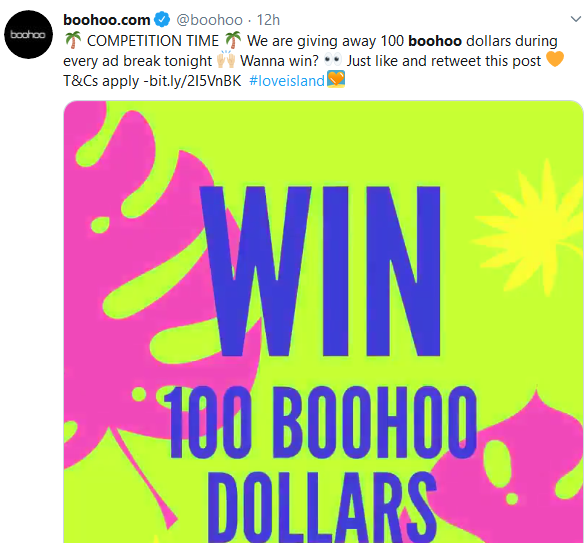 More social networks
The progression of social media saw some new players come in. Some notable names to come out of this revolution were Tumblr, WhatsApp and Pinterest. Following on from Twitter, Tumbler was launched in 2007. This microblogging site grew steadily over the years and today it has about 642 million monthly unique visitors.
WhatsApp was founded in 2009. It gained popularity because people loved the idea of mobile instant messaging. WhatsApp reached 200 million users in 2013 and it has since accumulated a monthly user base of over 1.5 billion.
Pinterest was launched next in 2010. This platform became famous because of its focus on images rather than content. Pinterest continues to grow, albeit slowly, and it currently has 250 million monthly active users. Here at Contentworks, we definitely love the idea generation concept of Pinterest. Want to make a unicorn cake? Be inspired. But don't dismiss Pinterest as being a crafts only site… more to come on this soon!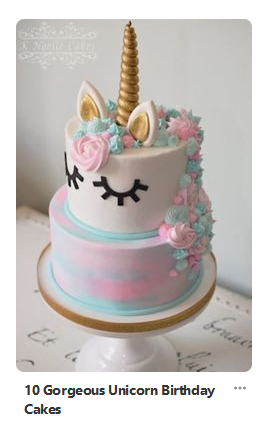 Instagram, the face of social media revolution
2010 also saw the unveiling of Instagram, a site whose growth was instantaneous. Instagram hit 100,000 users in less than a week and increased to 1 million in just a month. Snapchat was launched in 2011, but perhaps its growth was eclipsed by that of Instagram. In 2019, there are over 1 billion active Instagram accounts with Insta Stories being used by 500 million users every single day. Brands have realised the potential of stories as a marketing tool with companies like Airbnb using this functionality to the max.

What's more, sponsored content on Instagram is projected to amount to 32.3 million posts through the year with influencers playing a significant role in #ad content.
Instagram was bought by Facebook for $1 billion in 2012. Like WhatsApp, Instagram was a hit because consumers preferred the convenience of mobile social networks. Probably realising the strength of mobile, Facebook went on to acquire WhatsApp for $19 billion in 2014.
The present
Facebook is one of the biggest companies on the planet, Instagram has risen to social media fame and Twitter has kept hold of its micro blogging crown. Social media continues to grow with people spending an average of 142 minutes on it daily.
Paving way for the future of social media
Here are some predictions for the way social media will shape up in the near future:
Joint high influence of mobile and video
It's becoming increasingly clear that still images are no longer enough. Video content is dominating social media and McDonald's is one of the brands showing its effectiveness. On average, the brand's Instagram video content gets 574% more engagement than that of static images.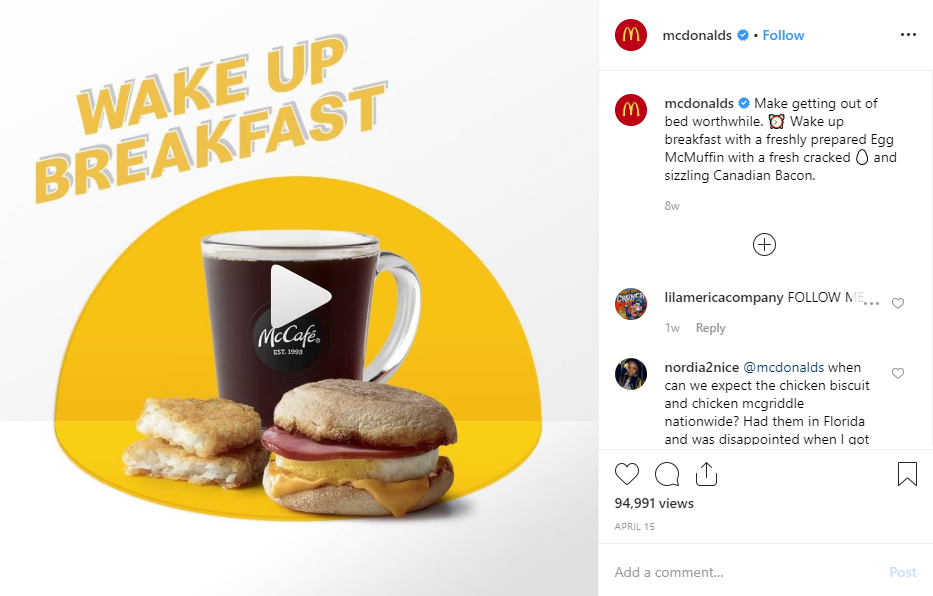 85% of all internet users watch video content monthly. In addition, mobile technology has become ubiquitous in our everyday lives, therefore, expect video and mobile to continue growing together into the future.
Greater focus on authenticity
The progression of social media came with too much advertising and the growth of 'fake' influence. However, people are now going back to basics and the future should see consumers focusing more on authenticity.
Social media stories with a personal touch are doing better and 82% of consumers are likely to take recommendations from micro-influencers whom they view as more authentic. The need for originality and a relatable brand personality should feature more in the future of social media.
The rise of interactive content
Our attention span is decreasing and scientists reckon we are now worse than goldfish. Any future social media strategy will need to counter this decline in attention and interactive content may be part of the solution.
The decreasing attention span may explain why people are increasingly turning to video content which holds attention longer. However, video content is not the only way to grab attention as evidenced by Magic Leap, a US-based start-up.
This company is using virtual and augmented reality to create some captivating and interactive content. We are bound to see more of this on social media in the future.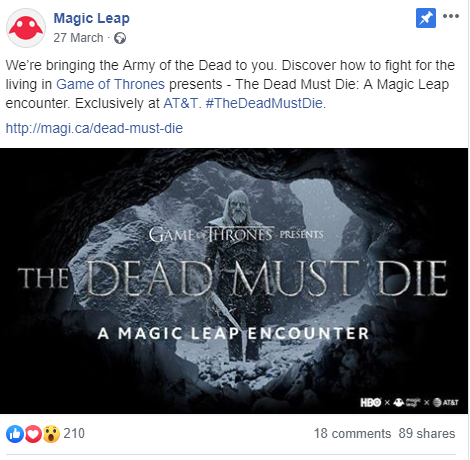 Growth of targeted content
Twitter content has an 18-minute shelf life and 1,500 posts contend for every Facebook user's attention at any given moment. The future will probably see an increase in targeted content as social media tries to deliver only the content that is relevant to each particular user.
To date, Facebook has started using DeepText, an AI initiative that helps to deliver only the most relevant content on users' timelines. Such innovations are expected to continue and they are set to help boost engagement.
The history of social media is filled with triumphs and failures but it's clear that social networking will remain key in creating sustainable marketing strategies. Get in touch with the Contentworks team for solutions crafted specifically for your unique social media needs.