In a digital world mistrusted banner ads and generic marketing messages are being replaced by innovative and authentic content. So there's no time to get lazy when it comes to retaining consumers and attracting a larger audience. Whether you're targeting traders, savers or investors, unconventional marketing is one way to stand out from the crowd. So, let's talk about unconventional content marketing for finance and how can you make it happen.
#1 Baddie Winkle – Instagram's Hippest Grandma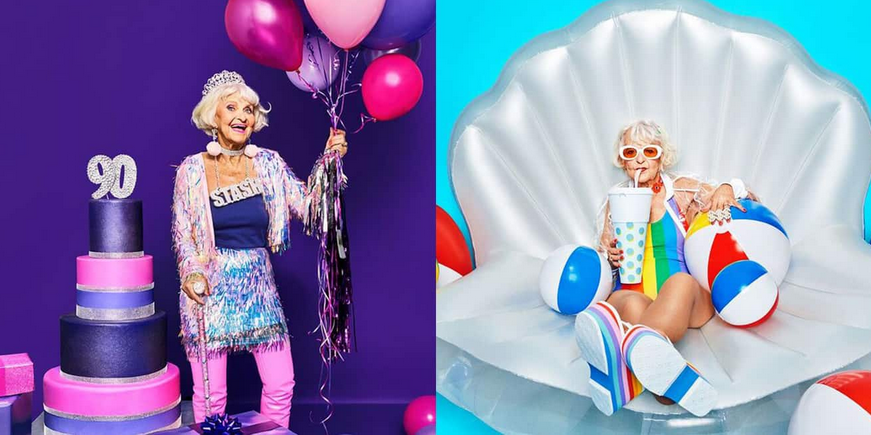 It's not every day you see a 'badass granny' pimping out a mobile investment app for American fintech company Stash. Instagram's hippest grandma – AKA 'Baddie Winkle' – teamed up with the NYC-based organisation for their latest promo. A smart business move considering this 90-year-old with a penchant for brightly coloured lingerie, swimwear and outrageous accessories has a whopping 3.8 Instagram followers @baddiewinkle. Now that's what we call working social media!
While the account hues are somewhat overwhelming, the purpose of Stash's campaign was to encourage people to retire like Baddie Winkle by making wise investment decisions.
Marketing takeaway 1: Embrace influencer marketing. It's a big thing – especially as many financial services ads remain banned from top social media sites. It's also a great way to drum up attention around a specific promotional event.
Marketing takeaway 2: Adopt a multi-channel approach. Once you've decided on an idea, roll it out across multiple channels to increase exposure. Stash not only focused on Instagram but rocked Twitter too, using appropriate hashtags as can be seen in the example below. Note also how the company's founders got in on the action which helps to humanise the brand. This is a great trick which many organisations either forget to do, or ignore completely.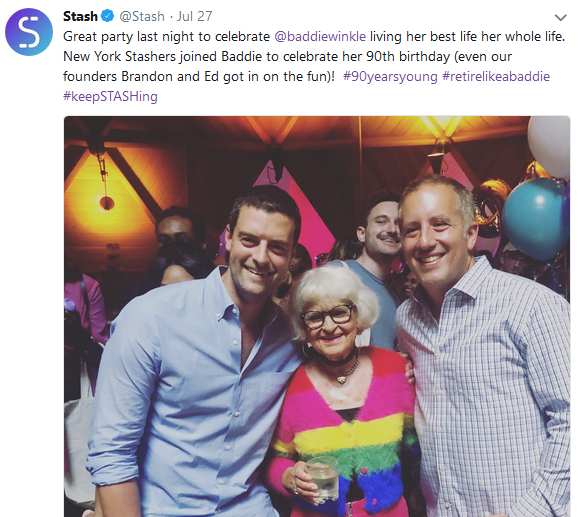 #2 Intuit – A Giant Story
Who said finance was boring? In fact, more and more financial service companies are utilising the benefits of technology to deliver a more rounded consumer experience. And this makes for some exciting if not unconventional marketing opportunities.
A Giant Story from Intuit is one example of a financial software company who has happily and boldly gone down the creative route to deliver a strong message about their brand. Through clever animation staring a rather lovable robot giant, the organisation emphasises how their products are more valuable when used together. The message for the video was decided after research proved that only 4 out of every 1000 Intuit consumers used 2 or more branded products such as Mint, TurboTax, and Quickbooks to manage their hectic business lives. The campaign's robot is a metaphor for the way Intuit's services harness technology to make financial processes simple for its customers.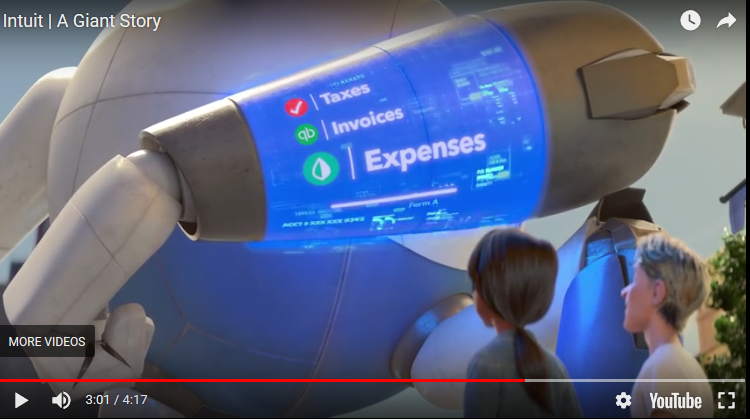 Marketing takeaway 1: Ensure your campaign is relevant and clearly represents what you want to communicate. If in doubt, go back to the drawing board.
Marketing takeaway 2: Plan your launch carefully. Phase One of the Intuit campaign included a four-minute animated video which ran for the first time during the Super Bowl LII as a 15-second teaser and drove users back to the full film online. Since the ad was first published on YouTube in February 2018 it has enjoyed over 21 million views.
Marketing takeaway 3: Remember that all-important multichannel approach. This campaign featured a Snapchat filter starring the Intuit giant. The concept is also still very much the focus of Twitter activity.

#3 MoneySuperMarket – 'save money and feel epic'
MoneySuperMarket is well known for its long-running series of controversial, standout and highly amusing ads which encourages people to 'save money and feel epic.' We've seen everything from businessmen twerking in heels to guest appearances from He-Man and Skeleton with 2018's release unveiling a dancing and stripping Action Man. That's right; the 60-second ad created by the brand's outgoing agency Mother, features the action figure dancing to the epic 90s hit 'Finally' by CeCe Peniston in the desert after telling his comrades via walkie-talkie that he feels 'epic' after saving money at Moneysupermarket.
The ad includes guest appearances from Action Man Astronaut, Action Man Cricketer and Action Man Polar Explorer and is certainly an attention grabber.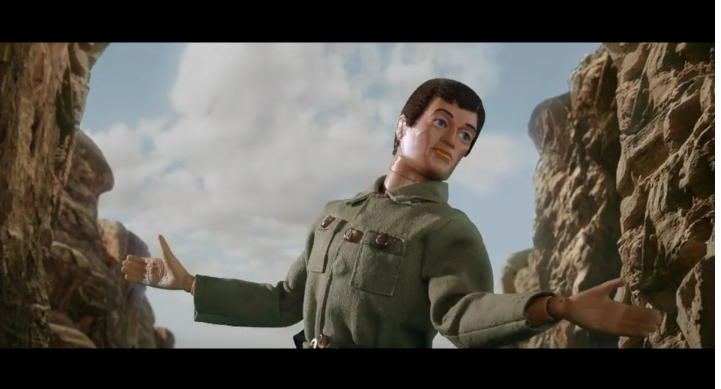 Marketing takeaway 1: Think of a theme that can filter through your marketing activity; one that can be easily adapted to maintain interest but has clear links to previous marketing efforts for continuity purposes. This can be great for brand awareness.
Marketing takeaway 2: Time your launch carefully. This ad premiered during one of the most popular UK TV shows in March – Ant and Dec's Saturday Night Take Away.
Marketing takeaway 3: Don't forget those all-important social media channels and utilise those hashtags to ensure people can find your brand easily and interact with campaigns. MoneySuperMarket went for #EPICACTIONMAN as it contains 'epic' which is a keyword for the ads and of course the figure of the moment, Action Man.
Authentic, original content marketing is what Contentworks is all about. As a leading content marketing agency, we have extensive experience working with top finance and tech brands and we're ready to help you stand out. Contact our team here.