Ladies and gentlemen! The time has come to don your best frocks, straighten your ties and get set for the social media awards 2018! As regular tweeters, Facebook updaters and content lovers with a soft spot for LinkedIn, we've been keeping a beady eye across multiple social channels. And we've selected some very worthy winners who've kept us entertained in numerous ways.
So, pour yourself a glass of bubbly and get ready for the social media awards 2018 from Contentworks Agency.
#1 Best Community Engagement – @jlandpartners
When busy toddler mum Lyndsey Harvey had her £80 John Lewis salad bowl stolen from her doorstep by trick-or-treaters on Halloween, she decided to vent her frustration on Twitter – and thing escalated quickly. John Lewis & Partners not only agreed to replace the bowl which had also been given as a wedding present, but they also joined in the banter with #saladbowlgate.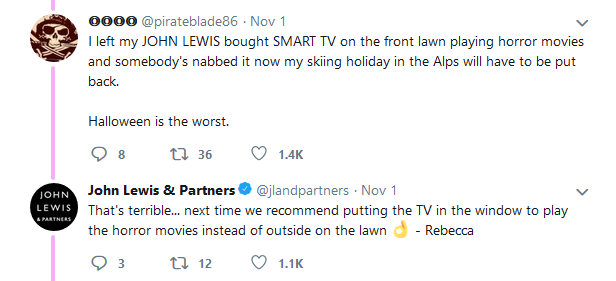 The timely and humorous replies by social media staffer Rebecca didn't go unnoticed by us or others.

When it came to Best Employee Advocacy, there was a clear winner. Leading software provider Amdocs are totally nailing LinkedIn with their regular posts that are always positive, uplifting and celebratory in tone. We particularly liked the shout-out to the Philippines team for their gender-inclusiveness mentoring session complete with smiley faces! Bravo Amdocs, we salute you!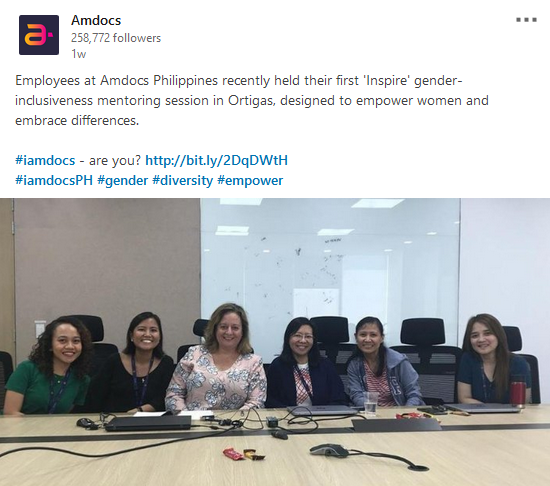 #3 Best Social Media Competition – Blackwell Global #didyouknow
As Everton Football Club's first official forex and brokerage partner, Blackwell Global seized the opportunity to run a social-media competition on Twitter based around this collaboration. The #didyouknow Cenk Tosun initiative required fans to answer 3 questions about the player to be in with a chance of winning a grand prize. This was a great way of extending outreach and improving brand awareness by tapping into Everton's extensive fan base.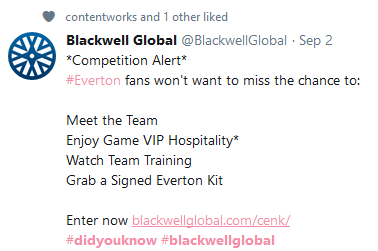 #4 Best Forex Video – XTrend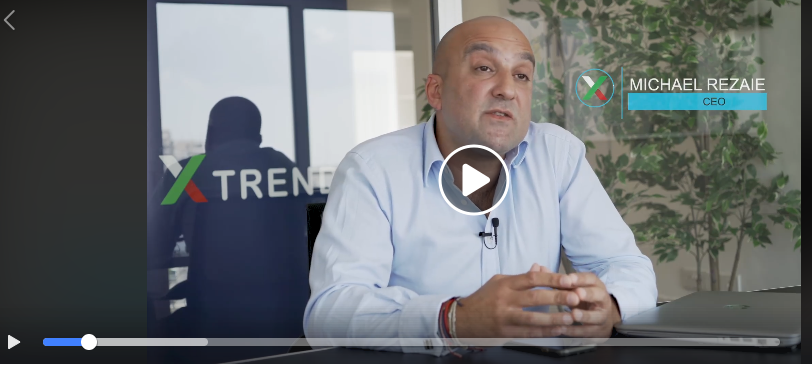 The award for Best Forex Video goes to XTrend and here's why! Firstly, it's short and to the point. This means it caters to an increasingly impatient audience and is easy to share on social media. Secondly, the app is clearly explained with the reasons behind its development being backed by useful statistics. Thirdly, on-screen text helps to enforce what is being said and all key-features of the app are highlighted. The video is also on brand with the XTrend logo clearly on display in the background– yet the overall tone is informative rather than pushy. A clear call to action can be seen at the end making this an all-round winner. Take a bow for the forex sector XTrend!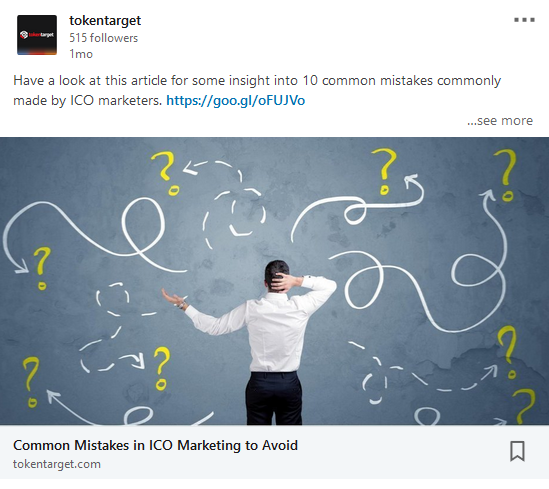 While many companies simply focus on plugging their products and services, Token Target has become a go-to company on LinkedIn for their ICO education which is why they very much deserve this award. They take difficult topics and make them simple which is essential in a tech-led world which is constantly evolving. As a brand, Token Target also uses LinkedIn as a platform to connect with ICOs, investors and increase their ever-growing professional network. Great stuff!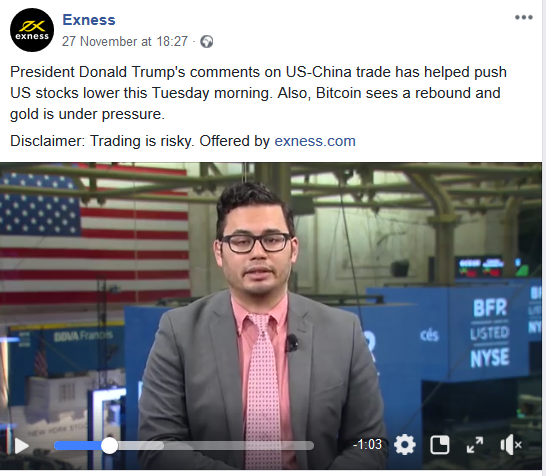 Clink, clink – cheers to award-winning retail forex broker Exness for their fabulous efforts on Facebook . These include everything from short and to-the-point market updates to videos and gifs which are designed to capture attention and increase brand engagement. Regular posting is a great way to keep consumers coming back for more and Exness has totally grasped this strategy.
#7 Funnies Twitter Feed – @Wendys For Cracking Us Up
Leaving the finance world and heading to food now.Fast food restaurant Wendy's has got some serious game when it comes to getting laughs on social. As one of the few brands that can really pull off sarcasm, their posts are often served with a large helping of humour and wit. Here are a few examples which put a smile on our faces.
The finance sector has long been considered a 'man's world' but Ellevest are doing what they can to shatter those outdated stereotypes. And as an agency headed by three strong female leaders, we totally support their efforts. Rocking hashtags such as #FinancialFeministFriday, Ellevest is an amazing champion of equality, female progression and success. They regularly update LinkedIn with celebratory posts acknowledging the achievements of women as seen below.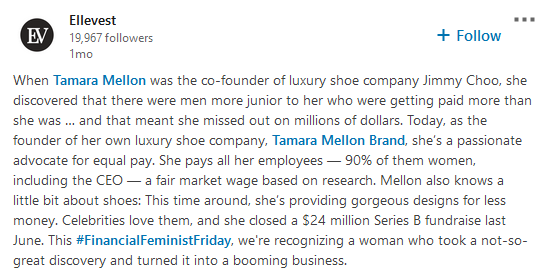 An honorary mention in this category must also go to MOXI Wealth, an initiative dedicated to helping women build their knowledge and confidence in the finance sector. With a LinkedIn channel packed with useful how to articles and inspirational content, MOXI Wealth is a go-to for all finance-savvy females.
#10 Best For Video Engagement – BuzzFeed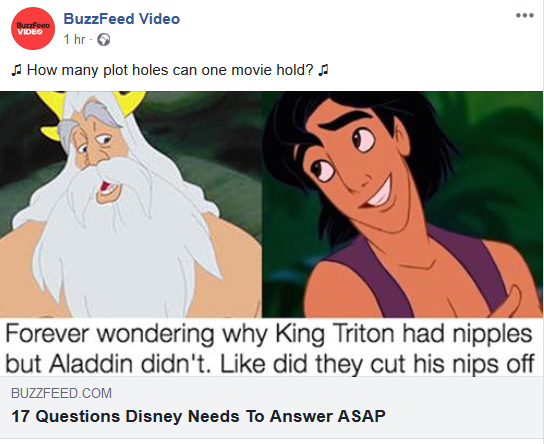 With short, funny and relevant videos that engage the audience and spark debate, BuzzFeed has totally perfected their social strategy offering snackable content that's easy to digest. Focusing on news and entertainment, their Facebook channel is a quite literally a go-to for all kinds of weird and wonderful info. It's also your best friend if you're taking part in a trivia quiz with BuzzFeedVideo boasting over 13 million followers.
#11 Best Storytellers – @RoomtoRead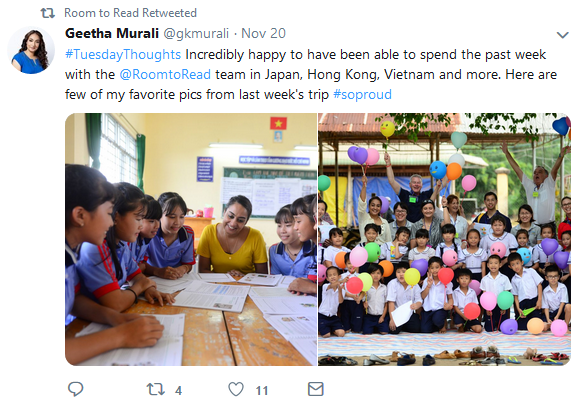 With a focus on promoting and supporting literacy across the globe in countries that don't have easy access to education, Room to Read do a wonderful job in helping kids reach their full potential. Room to Read's initiative and brand values sit comfortably with Contentworks ethics which is why we're official sponsors of this notable charity.
One of the best ways Room to Read connects with their audience is through storytelling. They tap into human emotions by putting faces to their projects and discussing real-life situations. User generated content also brings the brand to life and improves authenticity.
An honourable mention also goes to Humans of New York Brandon Stanton who has raised millions through storytelling on social media channels like Twitter. Named as one of the TIME's 30 Under 30 Changing the World, Stanton uses the power of photography, blogging and social media to communicate the stories of human beings in a raw and uncensored way.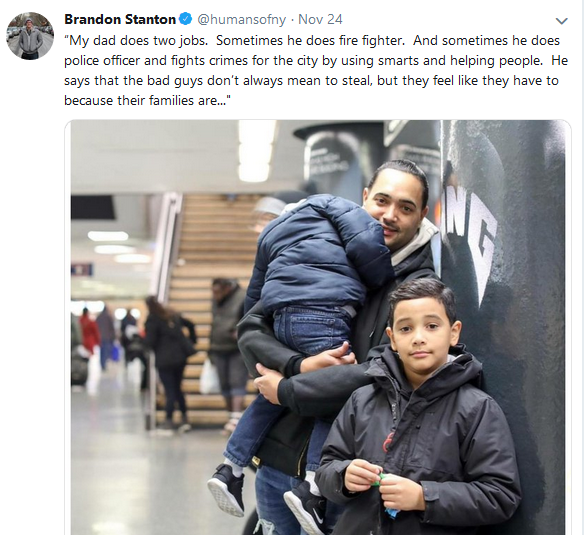 So there you have it! The Social Media Awards 2018 have been revealed. Massive congratulations to all of those mentioned above! Keep up the great work throughout the New Year and we look forward to even more contenders at the end of 2019. If you'd like to find out how we can help with your content marketing strategy, contact the Contentworks crew today and kick start the next 12 months!