There are currently 3.5 billion social media users worldwide and social media is becoming increasing important in the world of forex, banking, fintech and investment.  Contentworks Agency provides leading finance brands with social media management and content marketing. So let's take a look at social media for forex a 2021 guide.
Social Media For Forex – The Stats You Need to Know
2020 had an interesting effect on the under-34 crowd, with this group increasing its trading during lockdowns at a rate far higher than that of the broader population. In fact, more than half of Gen Z and Millennial investors said they've been trading more often since the covid-19 saga began, compared to just a 30% increase for the general population. This is according to a quarterly survey released in August by E*Trade Finance Corp.
But why the significance? Well, 90.4% of millennials and 77.5% of Gen Z use social media. So if you have a strong social presence as a forex brand, you'll appeal not only to their love of digital but also to an audience with an increased fascination of trading. Sure, lockdowns have led to significant trading peaks. But if you're not following trends or promoting yourself in the right spaces, then it'll be harder to grab attention.
Forex traders have a huge following on popular social media platforms like Twitter. Futures and FX trader Peter Brandt, for instance, has an impressive 383.2K followers while trader Steve Burns has 302.1K followers and Nicola Duke has 95.9K followers. Many of these traders post daily to social platforms and get consistent engagement. This indicates a high level of FX interest across social media.

According to Ofcom, 45% of people get their news from social media. This is important considering major news can also have a significant affect on the forex markets. For example, the safe-haven dollar peaked amid jitters ahead of the U.S. presidential election. Traders want to know what's going on in the world, with many turning to platforms like Twitter to find out how the FX markets are impacted. So, as an FX brand it really pays to have some forex social media KPIs.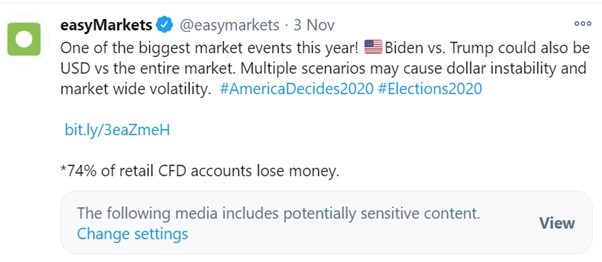 How to Perfect Your Forex Social Media Strategy
Know Your Audience
You wouldn't talk to your grandma the way you talk to you friends down the pub, would you? And the same principle applies to digital marketing. Before launching a strategy on social media, it's important to know your audience. A good place to start is Google Analytics. This provides a breakdown of visitors to your website and will give you a good idea of the age and gender of people interested in your brand. From there you can work out which social media channels could work in your favour. As a head's up:
Millennials love Facebook. According to a 2020 Consumer Culture Report, 77% of Millennial users check this social media platform daily. During the pandemic, Facebook also remained a clear Millennial favourite.
Research from YPulse also revealed the following answers to the question: 'What's your favourite social media platform to use during the quarantine."

Millennials' love of Facebook was confirmed as well as the significance of Instagram to digital marketers targeting Millennials and Gen Z. YouTube and Twitter are also important for Millennials while TikTok is of huge importance to Gen-Z.
If you already have a social media presence, you need to be keeping up with the facts presented while doing you own analytical work. Use the analytics features of each app to determine who is looking at your content. Facebook Audience Insights, for instance, provides aggregated information about people connected to your page and people on Facebook. This allows you to easily create content that resonates with your target audience and find more people like those who already take interest in your brand.
Create A Social Media Strategy for Each Platform
Once you know your target audience, you can start to create a strategy for the most relevant channels to your brand. Here's how to use numerous channels to your advantage.
Facebook
If millennials are your bag, being on Facebook is a must. Marketing strategies for this platform include:
Populating your business page with interesting content. According to a UK-based survey of affluent Millennials, 20% have invested in cryptocurrencies. The survey revealed that among the people born between 1981 and 1996, 20% had invested in the crypto space provided they had investable assets of £20,000 or more. This is significantly greater than the national average of 3%. Moreover, it is higher than 29% for Millennials with over £75,000 in investable assets. Therefore, it makes sense to zoom in on this interest by focusing on crypto assets and trading.
Keeping consumers engaged with quizzes and competitions. Give them a reason to watch your social pages – as well as your products and services.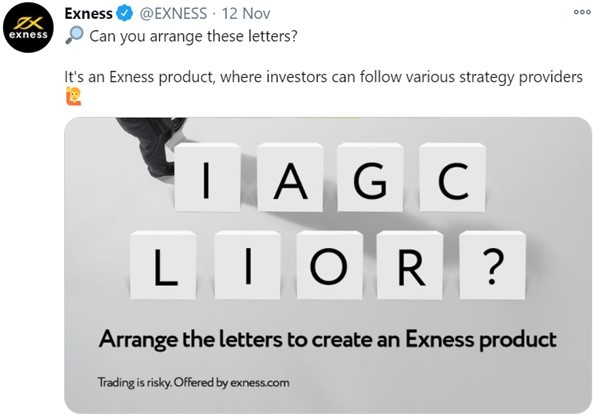 Providing useful updates and market insights to build a loyal following. The goal is to become a go-to resource for anything forex/trading related.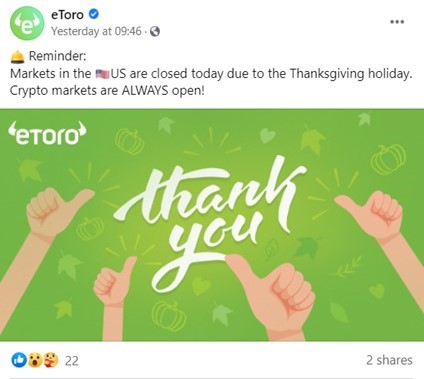 Offering help and assistance. Millennials are impatient and expect almost immediate gratification. In fact, 25% report expecting a response within 10 minutes to a social media customer query. So it's a good idea to set up a virtual assistant to help build up trust and loyalty.
Instagram
There's a reason why millennial-focussed brokers are on Instagram. It's a popular channel for those who love trading. And to stand out, it's important to:
Use social proof If you think all the cool kids are doing it, you'll want to do it too – right? Social proof is the concept that people will follow the actions of the masses. So by using persuasive language that shows you're getting consumer hits, you're likely to lead others further along the sales funnel. Check out the post from Robinhood. Firstly, it's in video format which has shown to boost engagement. Secondly, it talks about over 1 million customers enrolling in Cash Management and earning interest. This is a solid example of social proof in action.
Make the most of Stories Use the Instagram Stories feature to divide your content into categories. This makes it easy to digest and can be saved as a Highlight at the top of your page. Instagram Stories take consumers on a journey and should have a specific goal in mind. FXTM, for instance, created a US Elections Story with a Swipe Up feature encouraging people to sign up and trade.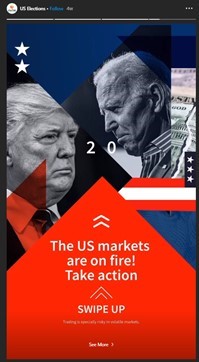 Be socially aware 70% of Gen-Z consumers seek out socially responsible companies. 42% percent of Millennials do the same. So, if you want to get consumers onside it's important to be social aware and give back where necessary. This means your marketing should be solely about promoting your financial products. For example, FXTM presented the Nelson Mandela Covid-19 Relief Virtual Challenge on Saturday, August 1, 2020. This inspirational event, in partnership with Ride4Hope and the Nelson Mandela Foundation, saw 6 incredible teams across a variety of disciplines challenge each other on Wattbikes via the ZWIFT cycling app, to help raise urgently-needed funds for those affected by covid-19 in South Africa. This was documented via Instagram.
Be useful – and compliant Providing useful information will draw in potential traders and help existing traders achieve their goal. It'll also set you apart as a thought-leader in your field. While creating great content and sharing it online is a must, however, don't forget about compliance. The forex sector is heavily governed and therefore including warning statements on your social content is really important. Your posts must also not be misleading and should provide a balanced view of FX interaction. Warning fonts should also be the same size as the rest of your content and not hidden in any way. You can check out our Director Charlotte's article on financial services for social media for more info.
Top Tip: Putting out factually incorrect information on social media could lead to a backlash and that must be avoided. You should also pass everything through your compliance team to make sure it ticks all the right boxes and only source from reputable sites.
Twitter
As already mentioned, the forex sector and news go hand-in-hand as everything from elections to political instability and a rogue social media comment from a world leader can cause market volatility. We're looking at you Mr Trump. Therefore, as a microblogging platform, Twitter is ideal for:
Pinning new tweets of interest Remember, you want to be seen doing more than promoting your platform. Pinning news tweets that are relevant and on-trend will help people see you as a forward-thinking, on-the-ball brokerage they can trust. It also gives you the chance to generate an extensive content creation strategy which includes writing high-quality, well-researched blogs.
Embracing trends and popular calendar events Knowing what lies ahead throughout the year will help you to plan an interesting and detailed social media calendar packed with relevant content. Black Friday, for instance, could mean popping up a poll or offering a starter trader pack at a discounted price. Get your FREE 2021 financial calendar right here!

Humanising your brand Social media platforms like Twitter provide a great space to humanise your brand. Posting testimonials and quotes from partners helps to bring your brokerage to life and give others a reason to pursue what you are offering.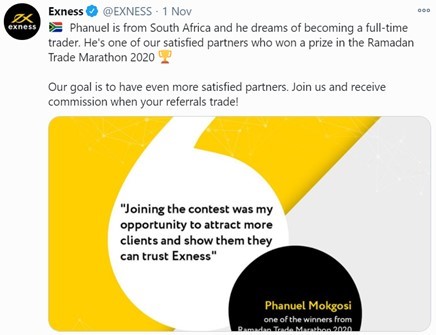 Know your hashtags If you want to be part of the Twitter conversation you need to know your finance hashtags. In fact, forex social media has its own unique set. You need to know how to communicate market ideas, analysis and follow trending events like the NFP. You can check out our handy guide here.
YouTube
54% of consumers want to see more video content from brands. So doesn't it make sense to have a YouTube strategy? At the very least, this can feed into other channels and provide content for Twitter, Facebook and Insta.
Forex education YouTube videos can be used to: explain, engage, introduce a new product, answer FAQs, put a face to your brand, educate traders, look at world news and more.
Create playlists The best way to organise your YouTube content is to create playlists as this will make it much easier for people to find the content they need – and encourage them to watch other videos in your list. Take a look at T.D. Ameritrade who have 130K followers. Keep your playlists in a logical order, for example, Platform tours, trading news announcements, expos and webinars and education.
Create a featured video If there's something you want to highlight about your brand in particular, you can also set a Featured Feed Video or Playlist. This will play when someone lands on your YouTube channel. This video will embed across all the videos on your channel too making it hard to ignore and is a great promotional tool.
TikTok
TikTok? For finance? You may ask. Well yes! As we've seen, TikTok is a hit with the younger generation so it's important to get your name out there. Indeed, the popular video-sharing app recorded an all-time high number of downloads of 200 million for the first quarter of 2021, according to data gathered by Learnbonds.com.
So what can you do to generate a TikTok following?
Be creative. When Swiss bank PostFinance wanted to attract a younger audience they developed a video which saw a bank note change into things that could be bought with that money. This garnered over 6.3 million impressions.

Work with influencers. Almost half (44%) of Generation Z has made a purchase decision based on a recommendation from a social influencer. And someone related to your industry will help boost the reputation of your brand,
Embrace hashtags and TikTok challenges. Whether it's getting people to follow a dance routine or post their own renditions to a song, TikTok users love innovation.
Don't be boring. Nobody wants to see your CEO reading out your USPs on TikTok. Be creative, have fun or leave the platform alone is our advice.
Linkedin
Don't overlook Linkedin when planning your forex social media strategy. Staying front-of-mind with potential traders, partners/ IBs or employees is vital for financial services brands.  There are also many LinkedIn Influencers in financial services who are producing great content and by following them you can gain valuable insights and ideas.  John Thiel, Head of Merrill Lynch Wealth Management, John Taft, CEO of RBC Wealth Management and Sally Krawcheck CEO and Co-Founder of Ellevest are three top ones.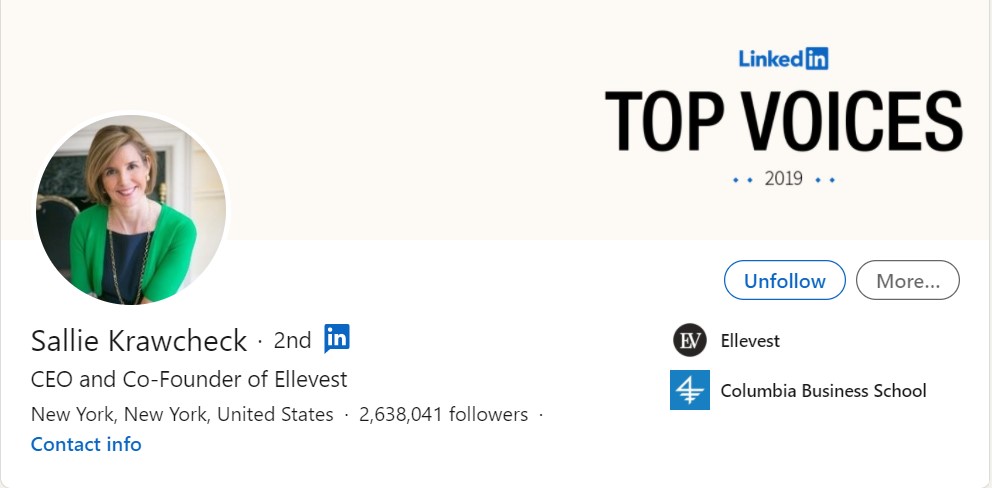 Thought leadership. Producing insightful content for Linkedin is a key part of leading thought leadership strategies. Many Contentworks Agency clients work with our team to produce such content. You can be a thought leader and not a writer. That's totally ok.
Sharing team news. Employee advocacy is huge and leading forex brands are sharing their team news, company growth, office pictures. In fact, these posts tend to receive the most engagement on Linkedin!
Communicate events. Running a webinar, seminar or expo? Linkedin is a key spot to snare high level attendees in your space. Your company page can share announcements which can then be shared out by your team.
Our team understands social media for forex which is why we offer Socially Sorted. Socially Sorted is a complete monthly social media management solution from Contentworks Agency. It embraces creative, engaging and timely updates designed to get you noticed. Throw in influencer marketing, social media strategy and monthly reporting and this is one social media invite you don't want to turn down. With extensive experience in the finance and tech sectors, our team is compliance savvy and up on the latest sector news, influencers and hashtags. Apply here.