Imagine a world without YouTube. Hard isn't it? Singing cats, dancing grannies and number one hits have all found a home on this video sharing website. And since its conception in 2005, both brands and influencers have crafted a YouTube presence. Just check out Bloomberg Television with over 900K+ subscribers or The Financial Diet with close to 900K followers. Did you know there are now two billion users on YouTube? And each person watches an average of one hour and 15 minutes every day!
Savvy CMOs knew right off the mark that YouTube presented a powerful marketing tool; the first marketing video on the platform was uploaded that same year by Nike and was the first YouTube video to hit one million views. Bottom line, your brand needs to be on YouTube. So, here's our team with some easy YouTube marketing hacks for your finance brand.
Want help making expert financial services videos? We work with the top FX, banking and crypto brands to produce them. Get started here.
YouTube for SEO- Increase Engagement, Improve Rank
Algorithms are everywhere helping platforms like YouTube to rank content according to popularity. This enables them to deliver the best search results to consumers. The more people interact with your YouTube video, the higher it will start to rank. But if you're new to the world of YouTube, how do you grab consumer attention in the first place?
Here are some tips.
Think keywords – gone are the days of stuffing as many keywords into content as possible. Phew. But they are still relevant helping to greatly improve the searchability of your content and showcase your relevancy.
Analytics rock – how are you supposed to grow your YouTube strategy if you don't know your stats? Analytics are gold dust for marketers allowing you to keep track of performance. And, YouTube's administrator analytics panel is pretty awesome making things a whole lot easier. Learn all about audience demographics, popular videos, watch times and more. Use the facts to spot trends and fuel upcoming campaigns.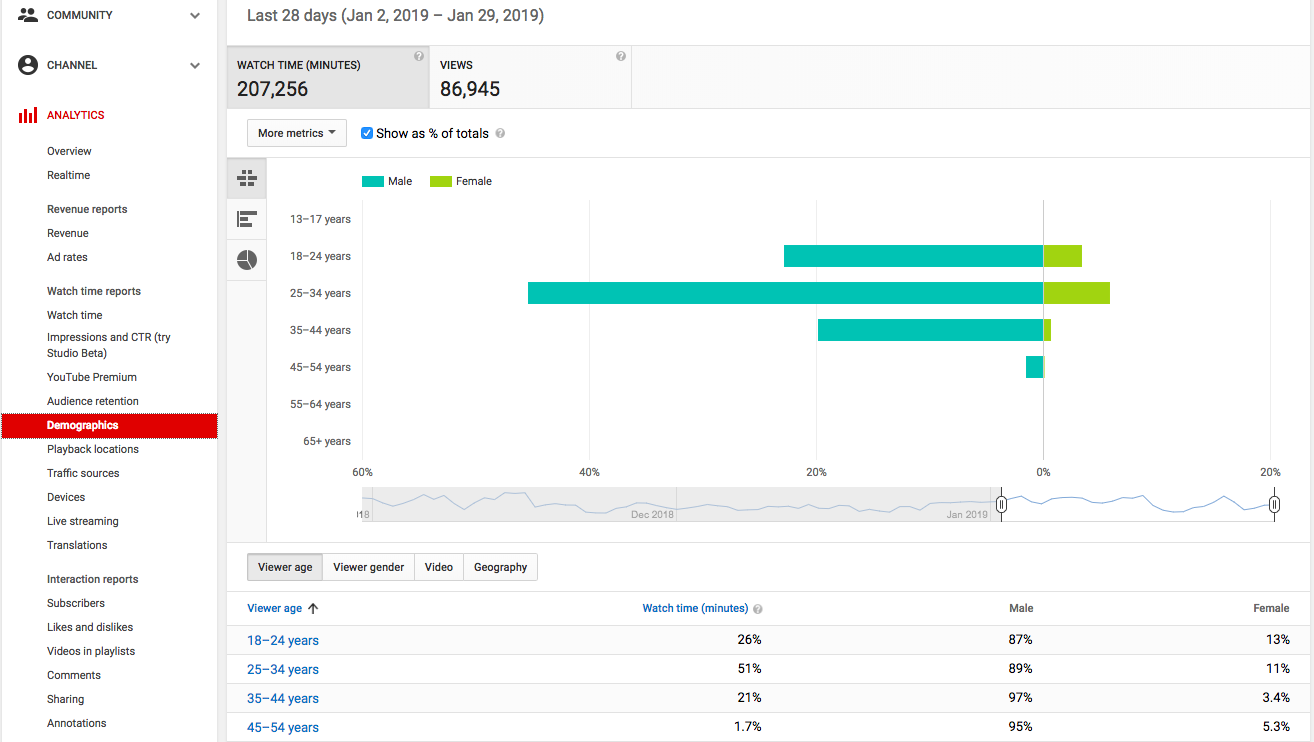 #1 Know your audience
This rule applies to all your content and social media channels. You need to ensure your YouTube content aligns with what your audience wants to see. Especially in the early days of your channel, you'll want to post content that is engaging enough for people to want to hit that subscribe button. To get an idea of what this is, take a look at the channels of your competitors. What kind of content are they putting out that is doing so well? You can also analyse the performance of your video content on other social platforms like Facebook, Instagram, and Tiktok. Figure out which kinds of content are high in demand and aim to supply them.
Once your channel has been up for a while, you can get an even clearer picture of who your audience is. YouTube analytics lets you keep track of viewer demographics such as age, gender, and location. With this data, you can better tailor your content.
Top tip: Always read the comments. You can usually get some honest feedback from viewers about ways you can improve and what you're doing right or wrong.
#2 Have great visuals and descriptions
Almost five billion videos are watched on YouTube every day! With so much content to choose from, why should a viewer pick your video over any other? Remember, a viewer is only shown the thumbnail and the title before they click. The longest possible title on YouTube is 100 characters (including spaces) but viewers won't be able to read all of this on mobile. How much a viewer can see will depend on their screen size but is usually around 80 characters. On desktop, this is even shorter. Additionally, anything after 70 characters will be truncated in the search results so it's advised to keep it under this cutoff. Or to at least fit your main keywords within this for SEO purposes. In fact, there's evidence to suggest that succinct titles rank higher so aim to keep your titles to 50 characters or less.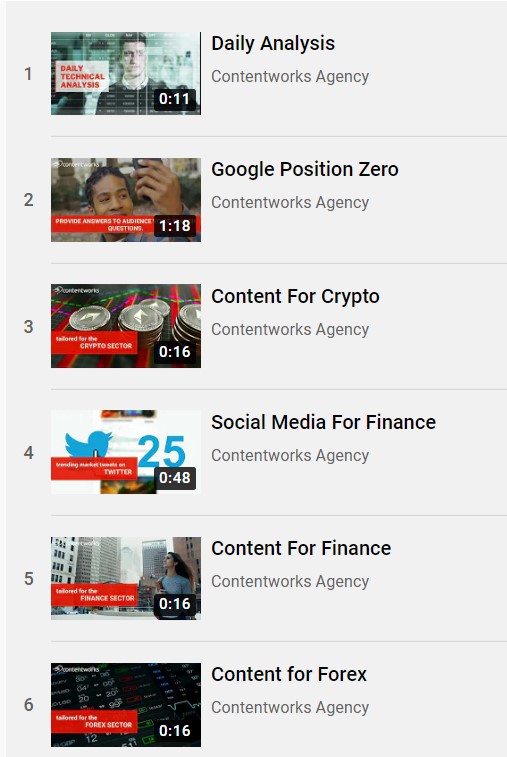 Your channel needs to demonstrate that you are a competent, well-oiled, professional brand. Create a great thumbnail that you have made specifically to market your video. Don't just leave the thumbnail as a screengrab. Plus, think about what the viewer will see if they end up on your channel. Choose a good icon and background image that go well together, and ensure the images fit perfectly (no stretching), using the recommended dimensions for each. Be sure to fill out your 'About' section with a compelling description as this is where potential subscribers will go to learn about your brand and find out if you are a good match for them. Don't forget to do the same for your video descriptions too. And avoid being click baity because this will only leave viewers to bounce out. If your video is about how to open a forex trading app then say so.
Tip – Always add a strong CTA and a link to drive traffic to your website or app like Barclays below.

#3 Maintain your brand 'voice'
Consistent branding is key. Create a sense of continuity by sticking to your brand's voice. Is your brand light-hearted, is it intelligent, serious, funny? Brand voice refers to the distinct personality of your brand much the same as how each human has their own personality or voice.
According to Sprout Social, 40% of consumers value memorable content, 33% distinct personality, and 32% voted for compelling storytelling. Brand voice is integral to all of these and is exactly why your brand needs to be devoting time to establishing and maintaining one. Looking to your competitors to see how they're styling their brand voice and which brands are finding the most success can be very helpful in determining your own voice. However, if every brand mirrors each other, consumers can quickly become bored and unfollow you.  Try to ensure that your voice is unique and adds depth to your brand.
If you're unsure what your brand's voice is, refer to your style guide. Or if you don't have a style guide (you really should), get in contact with us to have one made.
#4 Show you're authentic
Whether brands are 'authentic' or not is a relatively new concern among consumers. It been recognised as a consumer need in the aftermath of the 2008 financial crisis, provoked by dishonest practices on Wall Street. Consumers hate it when brands lie to them. But authenticity doesn't just mean 'telling the truth.' It's about showing people that your brand isn't purely about profit, that you care about your customers. That there are real humans behind the name.
MoneySuperMarket has this strategy nailed offering useful tips and information snippets in a short, sharp and on-point kind of way. They also load their videos with humour to encourage people to watch from start to finish. Even their video titles are quirky in order to entice clicks.

How can my brand be authentic on YouTube?
Give your audience a behind-the-scenes look into your business – show them how hard you're working to deliver great products and services to your customers.
Include customers in your videos – what better way to show your customers you care about them than giving them a platform to share their views and impressions of your brand?
Don't always be polished – YouTube isn't television marketing. It's ok to show customers your rough-and-ready side once in a while so they can relate to your brand more easily.
Don't buy subscribers – Buying subscribers. Sounds like a great idea doesn't it? Well it's not. In fact, buying subscribers could see your channel penalised. That's right; YouTube takes a close look at how many followers you have in comparison to video views. So, if you have 50K subscribers and only 10 video hits, it looks like your content is underperforming and therefore the YouTube algorithm may not present your content during a search.
#5 Use brand advocacy
You can encourage advocacy for your brand via your customers and your employees. A recent study has shown that employee advocacy can positively impact growth and helps to shape an organisation's (positive) reputation. Furthermore, the study suggests employee advocacy contributes to a brand's authenticity. Feature employees in a variety of ways on your YouTube channel such as interviews, demonstrations, and scripted videos.
Top tip: Regularly feature the same employees in your videos to establish familiarity among your audience. In the finance space this could be your head of risk, customer support team or back office.
We love this Corporate Social Responsibility playlist from Tickmill.

Brand advocacy among your customers can be more challenging to implement but done well, can be incredibly beneficial for your brand's image. Encouraging user-generated content (UGC) is one of the most effective tactics to involve your customers in your YouTube marketing.
How can my brand use UGC on YouTube?
Encourage traders, investors and IBs to upload videos to YouTube using a hashtag – cross-promote the campaign on your other socials. Give them an incentive like being featured on your channel or free access to a webinar or event.
Give basic instructions but allow participants to have extensive creative control. The joy of UGC is how diverse it can be and if you control everything it really won't be authentic.
Get chatting – Whenever you embark on a YouTube marketing journey, keep that all-important algorithm in mind. It favours videos with impressive engagement rates, so try to stimulate conversation to incentivise comments. Asking a sizable workforce to comment on any new content you post will work too. And, if you want to enjoy a quick algorithm boost, how about emailing your video link to your opted-in database?
#6 Utilise the power of influencers
58% of Gen Z has bought something an influencer has recommended, with Millennials and Gen X not far behind. Influencer marketing is one of the most effective marketing techniques for boosting your brand's lead generation and, ultimately, sales. YouTube is influencer territory and a great platform to get a fantastic ROI from the love-them-or-hate-them vloggers.
Choose your influencer wisely to get the best possible return. One that's linked to your industry is always a good starting point. A recommendation from someone who 'seems knowledgeable' is the most important consideration among consumers. In the finance space micro influencers can be:
Experienced traders of FX, cryptos, commodities or CFDs
Partners from international locations with a large following of traders and potential investors
Site owners in the finance, crypto or fintech spaces
Authors of trading and investment books or experts who run webinars and events
A good example of relevant influencer marketing can be seen by Chase Bank. They not only collaborated with Serena Williams for a TV commercial but also promoted an investment interview with her via YouTube, making sure her name was mentioned in the video description.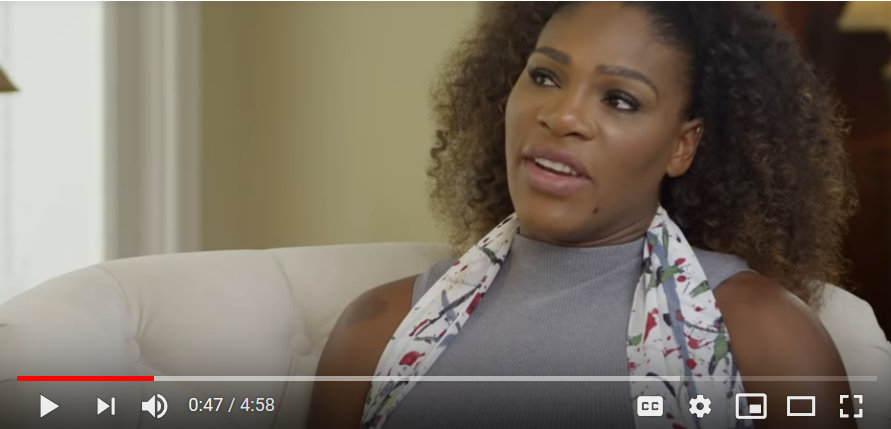 When working with influencers you should:
Set your KPIs – Key Performance Indicators (KPIs) will help you to set realistic time frames and achieve your desired goals. They enable you to identity starting points and to track progression over time. This is important when working with influencers as you need to see that your marketing budget is being used effectively.
Create an influencer kit – collaborating with an influencer takes careful planning. There's no way you can simply ask someone to 'represent' your brand and expect them to get it right straight away. With this in mind, always create an influencer kit which details specifics such as goals, timings, deadlines, hashtags, tags, UTM tracked links and product specifications.
Mention and tag influencers – if you have a tight budget, why not mention and tag influencers? It's possible to get free influencer marketing this way. Embedding a YouTube video into a blog which links through to an influencer's Twitter page is one way to connect to influencers. Or, you can even ask nano and micro influencers to star in a branded video which they can then use to elevate their popularity and keep their followers engaged. Don't forget, influencer marketing is a two-way deal.
#7 Post at the right time
The time of day when the most of your audience is online is the time you want to post. This will give you an instant boost of views which can snowball and result in more visibility among audiences that don't subscribe to you. To see when the greatest number of your viewers are online, take a look at your YouTube analytics, specifically at the 'Audience' tab.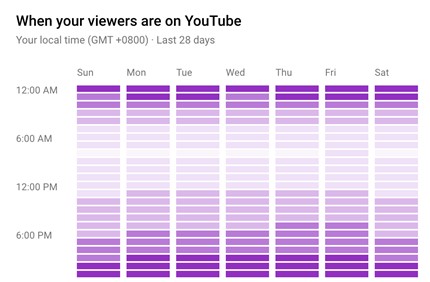 The deeper the purple bars are, the greater number of viewers. From the example above, we can see that the viewers are most active on YouTube late at night until the early hours of the morning. Aim to post about two hours before peak viewing time. For the above channel, it would be effective to post at around 7 pm on most days. Additionally, posting at the same time and the same day of the week means your audience knows when to expect a new video from you, meaning more views.
TIP- Uploading a video is only the start. Scheduling shares of the video, embedding it into popular blogs, sharing it with commentary and even including it in presentations all boosts shares.
#8 Retain your audience
Audience retention rates (at which point in the video most viewers click off) varies wildly across different channels and videos. But some statistics show that, on average, audiences have left at the halfway point for most videos. Even an excellent audience retention rate is only around 60-70%. Below you can see how this is displayed in YouTube's analytics panel.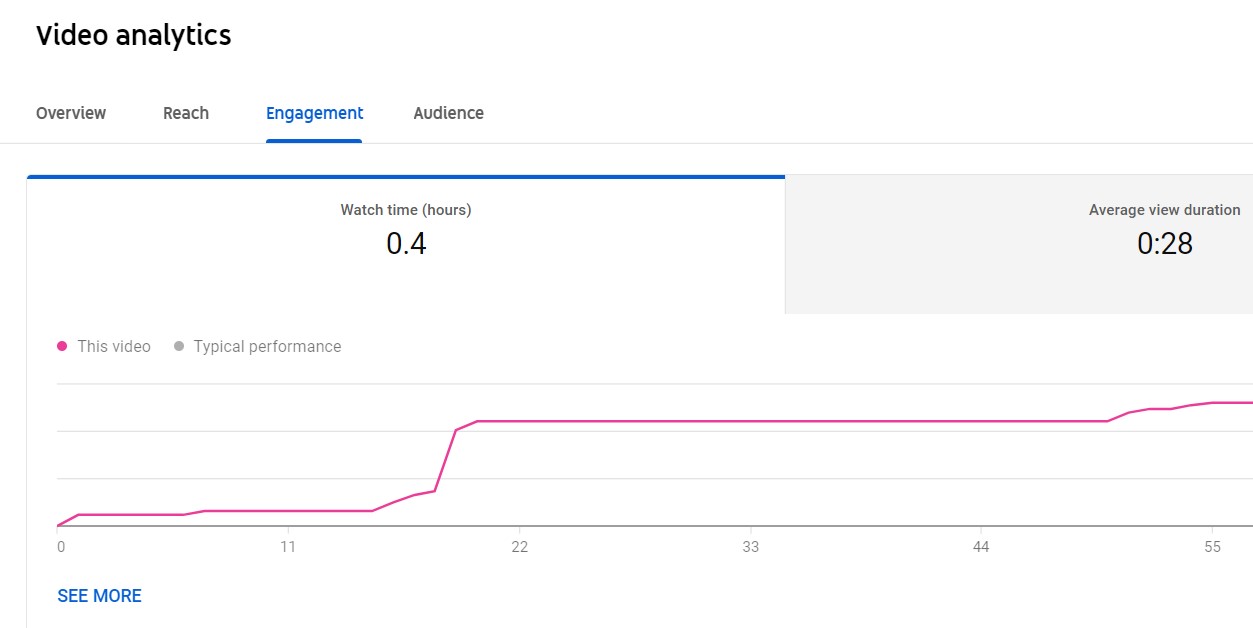 Just because a viewer starts watching your video, doesn't mean they're going to stay watching it. Bottom line: now you've got them, don't let them leave. Your content needs to be engaging enough that people are willing to sacrifice some of their valuable free time (when they could be watching any of the other billions of videos on the platform).
How to keep viewers watching?
Start with a hook to grab their attention – something intriguing that will make them too curious to leave.
Give them a convincing reason why watching this video will benefit them.
Follow a structure. You have them 'hooked,' now you need to keep them that way. A structure to the video, for example, giving '5 tips to do X' can provide enough intrigue to keep the viewer holding out for the next tip.
Don't save the best bits for last, or even the middle – viewers are likely to be gone at this point. The beginning portion, followed by the middle, are the critical sections where your best content should be.
Use real humans – evidence suggests that images of real humans in real places do better than animations or graphics.
#9 Make playlists
You'll find most brands on YouTube use playlists to organise their videos. Without them, your YouTube content will quickly become disorganised and viewers will find it difficult to track down videos they want to watch from your channel page. Playlists mean that if a viewer is interested in a particular niche covered by your brand, they can quickly find all relevant content on your channel and watch them one after the other. It also keeps them on your channel and prevents similar competitor videos from following on afterwards.
Playlists have an optional autoplay function that viewers can use to watch a string of videos in one go, coming away fully informed about that particular topic. That makes them ideal for forex, banking and investment education. Keep each video to around 2 minutes covering a specific aspect of the bigger picture.
Here's a great example from ETORO. this crypto trading playlist is focused, covering specific areas of crypto. The videos are slightly longer but are tailored for a more advanced and engaged crypto audience.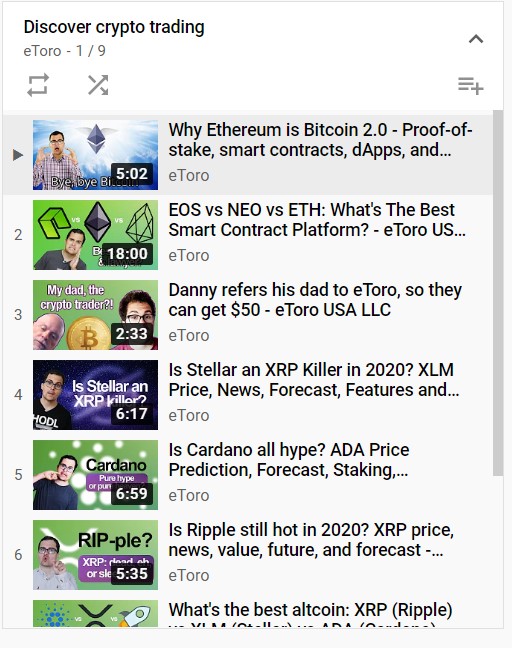 And this playlist from challenger bank Revolut that offers helpful app tips and advice in under 30 seconds!

TIP – Add annotations and end screens – while no-one likes a busy screen with pop-ups everywhere, it's important to draw attention to key messages in a bid to drive more traffic. And this is what annotations and end screen cards do. Essentially, they act in the same way as call-to-action buttons, prompting people to subscribe to channels, watch other videos and so on. Call-to-action cards appear at the end of a video and help keep consumers focused on your brand.
#10 Stream live events
Livestreaming as an industry is projected to expand at a CAGR of 21.0% from 2021 to 2028. A market that had already been steadily growing year-on-year, live streaming saw unexpectedly huge growth during the global pandemic. With lockdowns enforced around the world, brands were unable to hold seminars or film pre-recorded video. Instead, they were forced to rethink their marketing efforts, with live streaming becoming a medium of choice for brands and customers to connect. When it comes to the market share of streaming platforms, YouTube is only second to Twitch (primarily for gaming streams) and is currently the best place for brands to stream live.
Livestreaming is an excellent way to show audiences that your brand is adaptable and current. Not to mention the amount of buzz you can generate in the run-up and even in the aftermath of the stream. Don't have the capacity to live stream? Instead, create a playlist of webinars and virtual expos.
TIP- Embrace trends – one way to drive traffic is to embrace popular trends. If you can find a way to stay on brand but to discuss topics that are getting everyone excited, you can use hashtags and tailored content to attract followers and potential consumers.
And Lastly… Repurpose Video Content
If you've spent time creating an awesome video, why not repurpose it in order to increase outreach, boost brand awareness and improve ROI? With YouTube, it's really easy to embed videos into your blog or even turn them into gifs. You can also add video transcripts to your blog in order to utilise keywords and attract and audience who may prefer to read/listen to the content of your video. Here are our repurposing top tips:
Create GIFs from your videos – GIFs are ideal for social medial platforms such as Twitter as they can be entertaining, are easy to share and drive high levels of engagement. To create a GIF from a YouTube video, select the URL at the top of your browser. Add the word "gif" right before the domain name so it reads, gifyoutube.com/[your-video-tag]. This will bring you to gifs.com, with your video already uploaded and ready for editing.
Spice up your blog with embedded video – sharing YouTube videos on WordPress is a piece of cake. Under the video, click SHARE, then Embed. From the box that appears, copy the HTML code and paste it into your blogs HTML.
Create transcripts – translating your video content into multiple languages will open up your brand to a larger, global market. YouTube automatically generates a written transcript for every single video uploaded to its website. But that's a transcript of the existing video- presumably English. To add other languages; Open the video, click the icon on the far right for "Subtitles/CC." (CC stands for "Closed Captions.)
Did you enjoy reading our easy YouTube marketing hacks for your finance brand? Whether you need an explainer video, promotional campaign or Q&A, you need great content to make it pop. Talk to the team at Contentworks to get started with your video marketing.