On a warm June night in 1969, police raided New York's Stonewall Inn, a bar that served as a safe haven for gay, lesbian and transgender people who faced regular persecution. At the time raids on gay bars were common but on that particular evening, the LGBTQ+ community fought back – sparking an uprising that would launch a new era of resistance and revolution. We still remember these events over fifty years later, with many brands launching colourful campaigns for Pride Month (June). So, let's skip to the good part and share some Pride marketing campaigns we're loving in 2023. There's rainbows and sparkles (obvs). But also messages of acceptance and inclusion for a community that still faces prejudice and abuse today.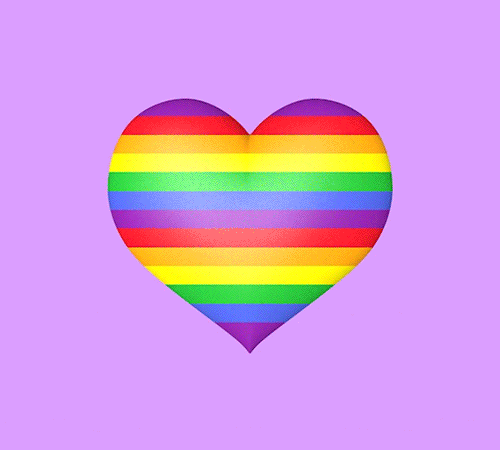 #1 'Let It Out' by Calvin Klein
It's no surprise to see Calvin Klein supporting the LGBTQ+ movement. To date, they've allocated over $220,000 to NGOs including PFLAG National, ILGA World, Transgender Law Center and more. But this year's campaign is particularly awesome. Starring 13 Reasons Why actor, Brandon Flynn and Hunger Games actress Amandla Stenberg, the new Pride collection 'embodies the energy, the joy and the freedom of being your most authentic self' and includes everything from underwear with rainbow colour pallets as well as apparel featuring This Is Love graphics that are designed to be mixed and matched.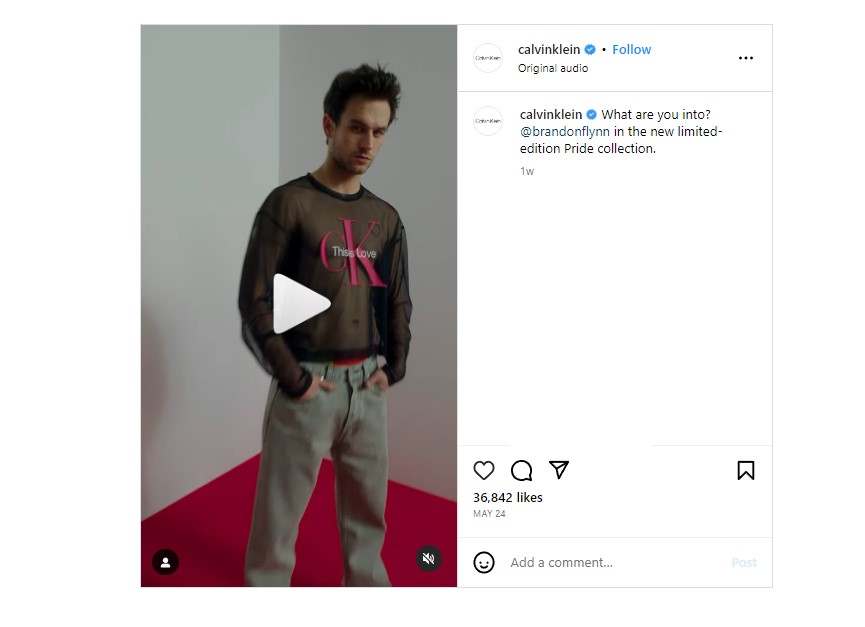 As part of this year's collection, two limited edition t-shirts have also been designed to support ILGA World and Transgender Law Center. Featuring the phrases 'Empower Each Other' and 'Show Up For Trans Youth,' the tees reflect CK's support of these organisations in their efforts towards LGBTQIA+ advocacy, equality and safety.
We love this because:
The faces of this campaign are relevant to the brand messaging. Brandon Flynn is openly gay and has regularly voiced his support for equality and acceptance across social media. Stenberg also came out as gay in 2018 and her open, honest discussions for Calvin Klein about life as a queer woman add another level of acceptance and education to an already beautiful campaign.
CK is inspiring people to stand up for 'trans youth' and show as much support as possible. Trans hate has skyrocketed in recent years. But Calvin's relevant and switched on marketing aims to change public perception and encourage unity.
#2 IKEA – #Facethegap
IKEA has shown up to support Pride with the sale of their very own rainbow bag. It's back on the market this year, with 100% of the profits going to local LGBTQ+ charities and initiatives across the UK and Ireland. But IKEA has gone one step further in 2023 with their #facethegap campaign. This invites everyone to 'listen to people from the LGBTQ+ community and work together to close inclusion gaps' in the workplace. And, somewhat bravely, IKEA is leading by example.
The first ever IKEA global inclusion survey sparked the desire to improve and educate. The survey revealed that while 81% of LGBTQ+ IKEA employees felt comfortable to be themselves at work, 24% said they didn't feel a sense of belonging. Furthermore, 39% said they felt the need to downplay their identity while 33% felt barriers in advancing their career. As a result, IKEA has made a plan to close their own inclusion gaps by:
Launching an internal LGBTQ+ Co-worker Resource Group to create a safe space for co-workers.
Leveraging partnerships with LGBTQ+ organisations including Stonewall and Global Butterflies.
Increasing LGBTQ+ representation across all levels of the organisation.
Focusing on safer wellbeing and working practices at work.
We love this because:
Many brands launch a Pride campaign without looking at their own workplace or inclusivity efforts. IKEA has openly shared the results of a branded global survey and has pledged to make very specific and tangible changes.
The beautiful rainbow bag is back complete with plenty of colourful marketing. Note how the background and attire of this image is kept simple to allow the rainbow bag to 'pop.' Side note- we really want one and they are sold out – someone buy us one!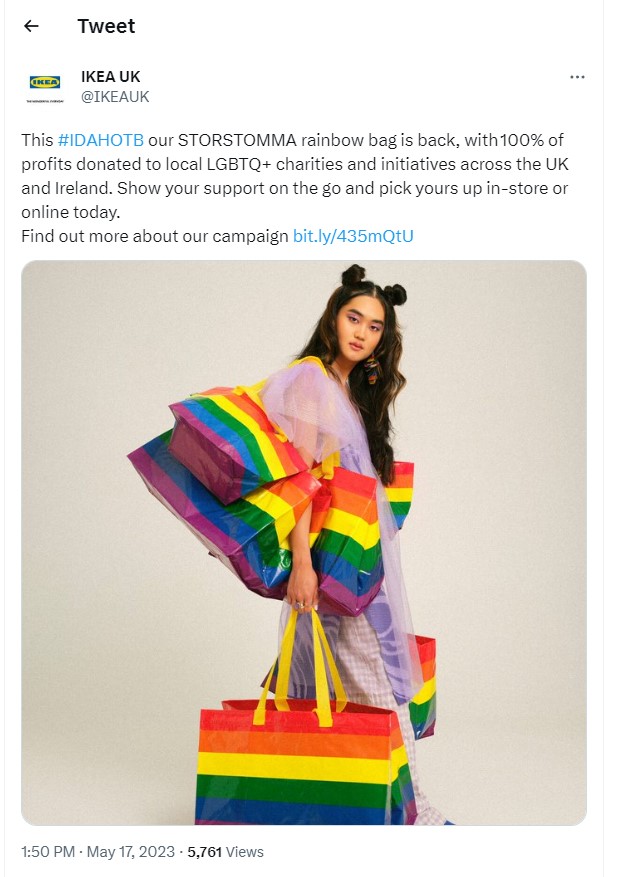 IKEA follows up their Pride efforts with 'how your donations made an impact' content. This allows people to see exactly how lives are positively impacted and encourages them to keep giving. You can also find out more about each charity supported via IKEA's main site.
#3 SKITTLES – Artistic Partnerships and GLAAD Support
SKITTLES don't just want you to taste the rainbow. They also want to celebrate everything the rainbow has come to represent for the LGBTQ+ community. This year, the popular confectionary brand has partnered with GLAAD – the world's largest LGBTQ media advocacy organisation – to celebrate and amplify LGBTQ+ rights.
Throughout May and June, SKITTLES will partner with LGBTQ+ artists to design and release five limited-edition SKITTLES packs that tell visual stories of Pride. $1 will be donated to GLAAD for every Pride pack sold (up to $100,000) to support their work through media.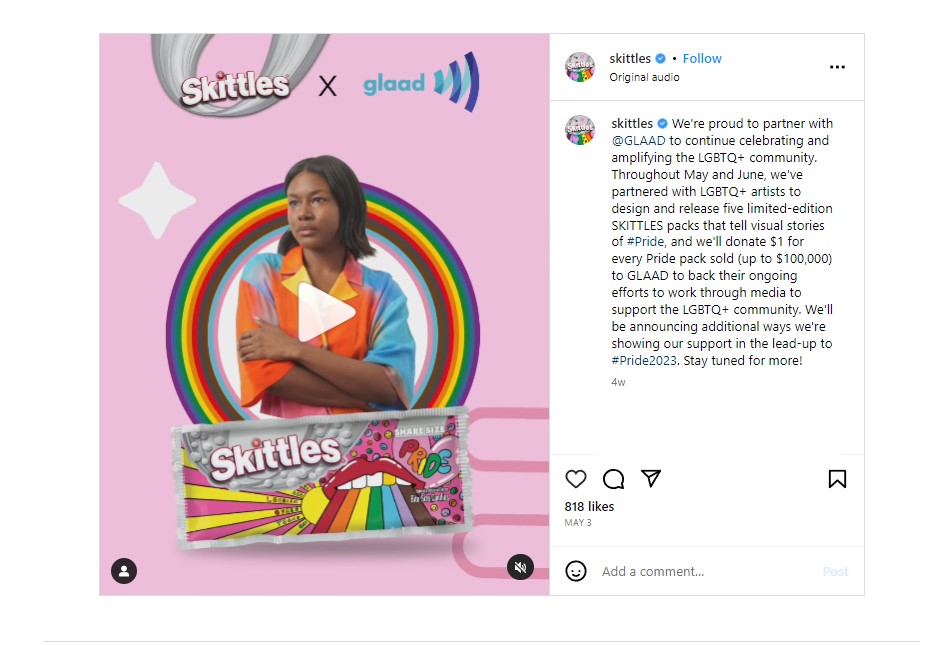 Why we love this:
SKITTLES' Pride tab on their website unleashes plenty of Pride-themed content. This year, it's all about the artists designing the original and limited-edition SKITTLES packs. Using the slogan, 'There's a story in every rainbow' SKITTLES gives the gay community a voice while showcasing the unbelievable talent of the 2023 Pride Artists. Short video clips are used to explain the concepts behind each design and help us to learn more about each contributor.
By linking to the Instagram pages of the artists, SKITTLES spreads brand awareness and taps into new and relevant audiences. It's a very clever collaborative marketing idea as the artists themselves also get exposure and can speak out for the LGBTQ+ community.
#5 Dr. Martens
As part of a year-round celebration of diversity and inclusivity, Dr. Martens is asking creators and artists what community means to them, starting with queer artists Aisho Nakajima. The brand has shared an honest, visually impressive and somewhat emotive video to Twitter detailing Aisho Nakajima's story. Again, this gives the LGBTQ+ community a voice on a platform with over 178 followers. It has already been viewed over 11,000 times.
Like SKITTLES, Dr.Martens has also launched an artistic collaboration. Three queer artists have created three one-off boots to highlight the importance of creativity in building, empowering and strengthening communities. The second artist in the series is Loveis Wise. Loveis remembers searching for 'a blackness or queerness in art' and the powerful moments when it was finally found. This profound effect led to a realisation that 'my purpose is to always show the possibilities of joy and the possibility of sweetness of compassion or mindfulness into an art-making space.'
We love this because:
Martens dedicates content to storytelling. This brings each artistic illustration to life and gives meaning to artistic ideas. There are also multiple opportunities to shop the Loveis Boot making storytelling a unique sales tool.
The layout of the Pride Hub is also bright, colourful and follows the Pride theme. Each section is clearly presented with DIY Docs being a particular highlight. This showcases customised Docs and a description of each artist. Where there's support for a charity such as The Trevor Project, this is made extremely clear and the work of the organisation is also mentioned. Knowing why and how someone created a product and their motivation for supporting a particular charity draws people closer to the design. It's a very clever form of emotive marketing.

How to get Brand Marketing Right
Pride marketing can be a bold expression of support and inclusion. It's also a celebration of LGBTQ+ people who form such an important part of our community and workforce. But it's important to get things right. A serving of 'rainbows' just simply isn't good enough and changing your brand picture to a rainbow if you don't embrace LGBTQ+ rights as a company won't cut the mustard. So here are some useful brand marketing tips.
Take a leaf out of IKEA's book and start from the inside out. Work on your own brand values and show the LGBTQ+ community and allies exactly how you will make the world a better place. Small changes and acknowledgements can make a huge difference and will show you're ready to take action.
Be inclusive all year round. If you're dusting off old rainbow flags for some last minute Pride promo, think again. Pride isn't just something that comes and goes. It's something that should be celebrated all-year round.
Make sure your marketing is always diverse and inclusive. Share stories from across your workforce and don't be afraid to shout about Pride-related collaborations or charity connections. Again, make sure your brand values align with the campaigns you support or risk being pulled apart by followers. One brand that is authentic in its advocacy for the LGBTQ+ community is Ben & Jerry's. It celebrates and fights alongside the queer community even outside of Pride month, uses its platform to share articles about anti-LGBTQ+ legislation and partners with LGBTQ+ organisations to fight anti-LGBTQ+ legislation. Under 'Issues we care about' on their website, they have a whole page dedicated to LGBTQ+ support.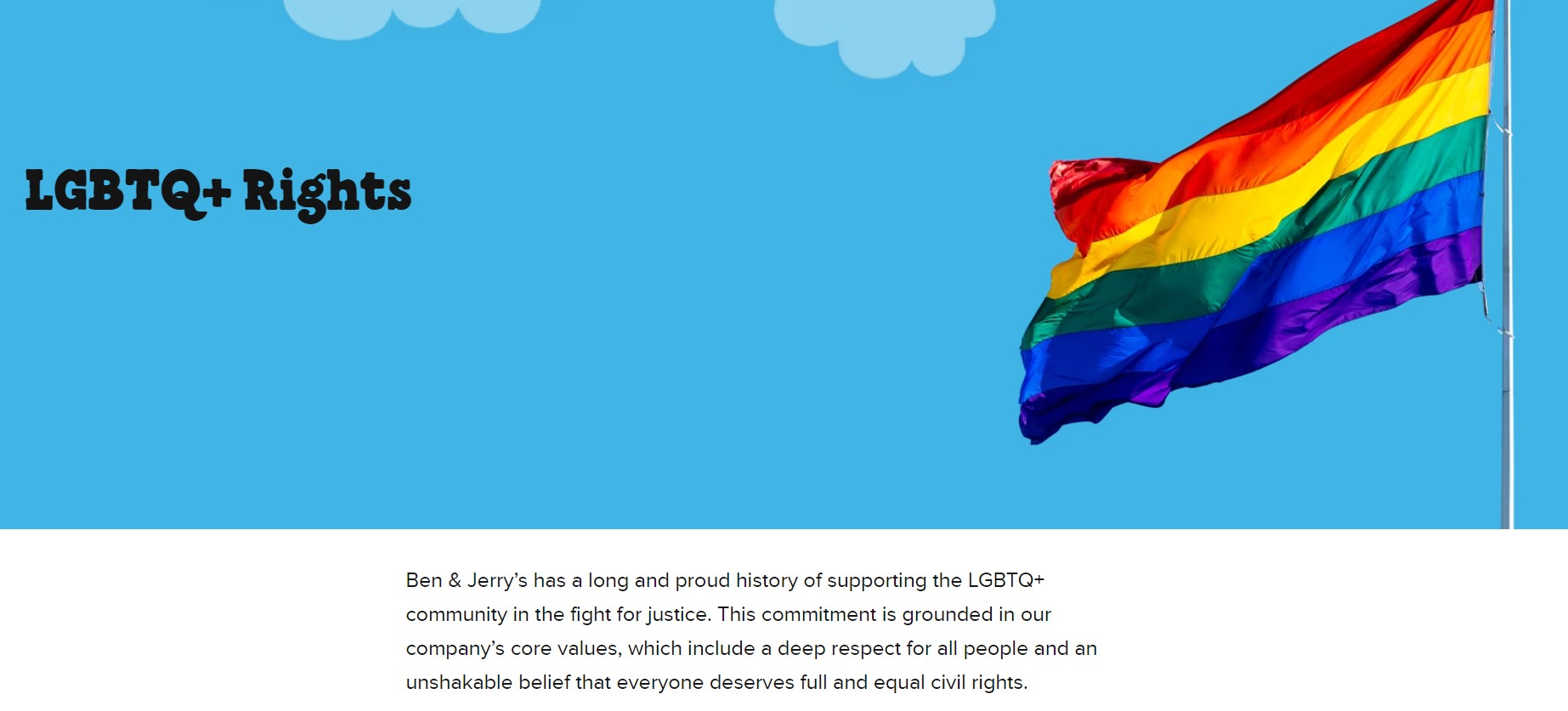 And lastly, if you don't really mean it, don't get involved in it. Instead, take some time to reflect and absorb real messages and voices from the space and consider how your organisation can adapt to be more inclusive.
Over to you. what's your favourite Pride marketing campaign and why? Tweet us @_contentworks and share! Happy Pride Month from Contentworks Agency. We can't wait to see what other brands come up with for 2023.
PS – Kudos to Lego for their amazing Pride figures range shown in our article header. The new LEGO® Everyone is Awesome set celebrates positivity and kindness in our families, our communities and our world. YAY!