Cryptocurrency valuations exploded in 2021. After years of being sneered at, cryptos are now being taken seriously by Wall Street players. There has been unprecedented institutional interest in cryptos, especially Bitcoin, since late 2020. The narrative changed after BTC's market cap crossed $1 trillion in Q1 2021, when retail traders took the spotlight. Along with that, social media has also propelled the market higher. Elon Musk's tweets are as volatile as his personality, when it comes to cryptos.

As a sort of "messiah" for the crypto community, he was the prime reason for much of the gains of the dog-themed altcoin, Dogecoin, whose price he pushed up 18,000% at its 2021 peak.
Amid all the excitement, the cryptocurrency market surged beyond $2 trillion in market cap and minted fresh new millionaires (or shall we say billionaires). As of May 18, 2021, there were 6,710 Cardano millionaires alone, with the ADA coin surging 417% between January and April 28, 2021. So huge were the gains that 11 of these celebs made it to the 2021 Forbes list of billionaires, from only 4 in 2020.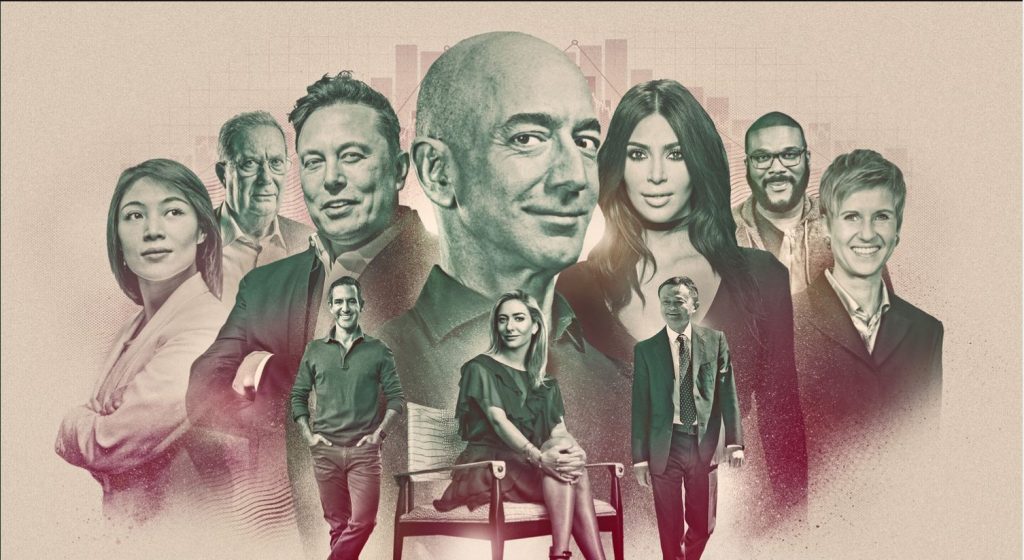 Image: Forbes
As an agency specialising in financial marketing, we keep a close eye on the cryptocurrency space. Let's meet the crypto millionaires!
Sam Bankman-Fried
On May 10, 29-year-old MIT graduate and founder of Alameda Research, Sam Bankman-Fried was worth $16.7 billion at BTC's peak. Alameda Research is a quantitative crypto trading firm that Bankman-Fried founded in 2017. One of the youngest self-made billionaires, he also launched FTX; a crypto derivatives exchange in 2019. In 2020, he made news by donating $5 million towards the Biden presidential campaign, which helped him score the #2 spot on the Wall Street Journal's list of CEOs backing the presidential candidate.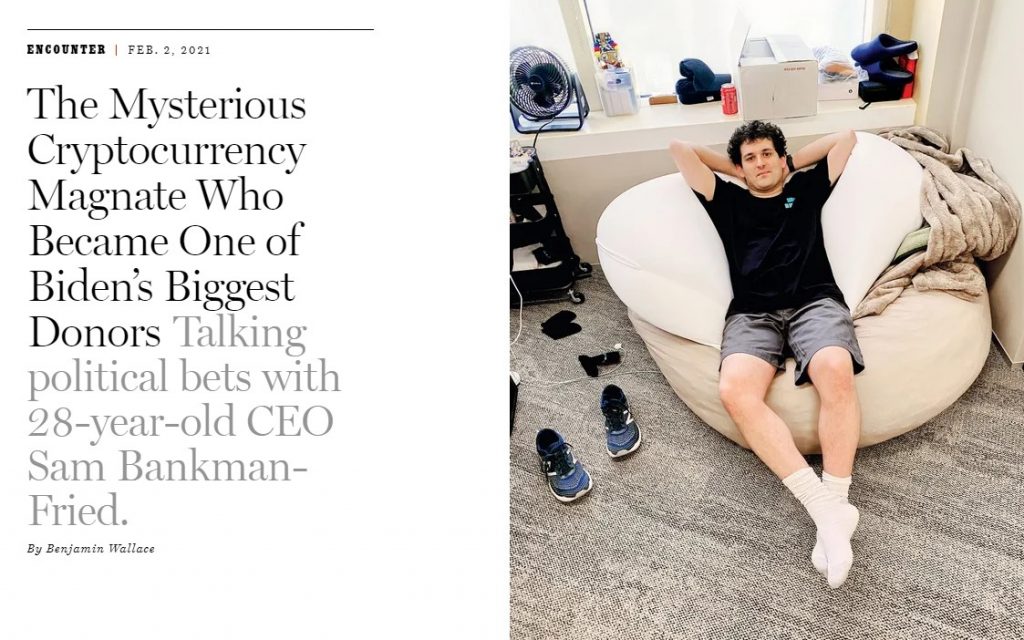 Image: Nymag
Cameron and Tyler Winklevoss
Yes, you got it right, they are the handsome twins played by Armie Hammer in The Social Network. The former Olympic-level rowers amassed a huge fortune each, after suing Facebook and launching Gemini, a cryptocurrency exchange, in 2014. Cameron and Tyler were mocked for years for stashing their fortune of $69 million in digital currencies. As BTC soared to new heights, they had two words to say to their former friend Zuckerberg (more controversial now): good riddance. As of April 2021, their net worth stood at $3 billion each.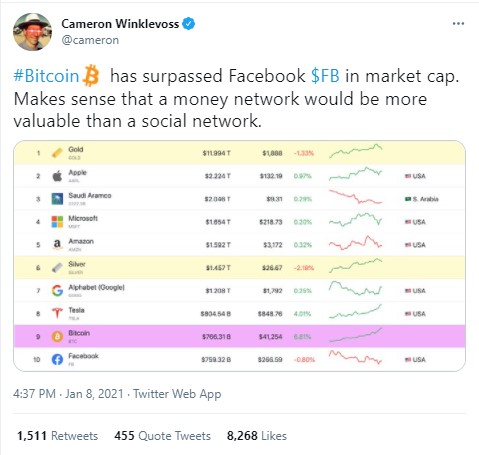 Image: Twitter
Tommy and James
Two brothers from Westchester, New York, became overnight millionaires when Dogecoin surged to record highs, rising almost 300% in a week by May 12, 2021. They had put a few hundred dollars into the parody coin on a friend's suggestion, little expecting that it could change their lives. The entire family's initial stake of $7,900 was worth $9 million as of May 14, 2021. The former wedding photographers have now joined the list of new crypto millionaires, thanks to the Shiba Inu coin.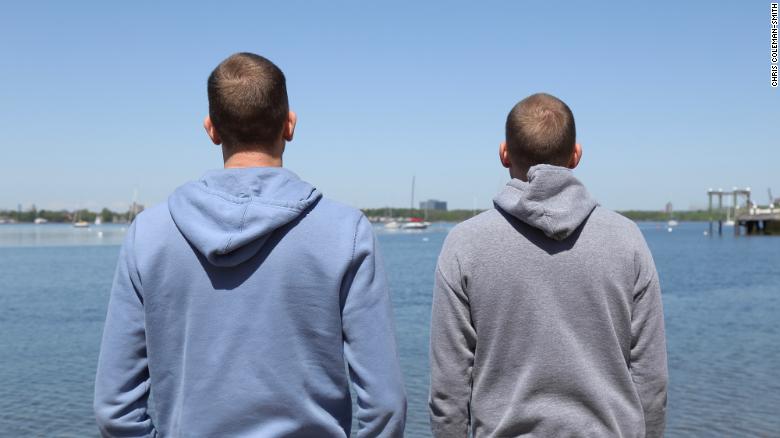 Image Source: CNN
Jed McCaleb
One of the earliest crypto pioneers, Jed McCaleb co-founded three crypto projects, Mt. Gox in 2010, Ripple in 2012, and Stellar in 2014. Stellar rose to prominence in 2021, gaining more than 300% YTD by early May. Riding high on steady adoption by top brands like IBM and Visa, Stellar is one of the upcoming blockchain projects. McCaleb has a total net worth around $2 billion as of April 2021, much of which comes from his estimated 3.4 billion XRP holdings. He has been on a selling spree for some time now, and the US SEC lawsuit might be the reason. On Valentine's Day 2021, he reportedly sold 38 million XRP tokens, which were worth $56 million then. Before that, he sold $400 million worth of XRP in 2020.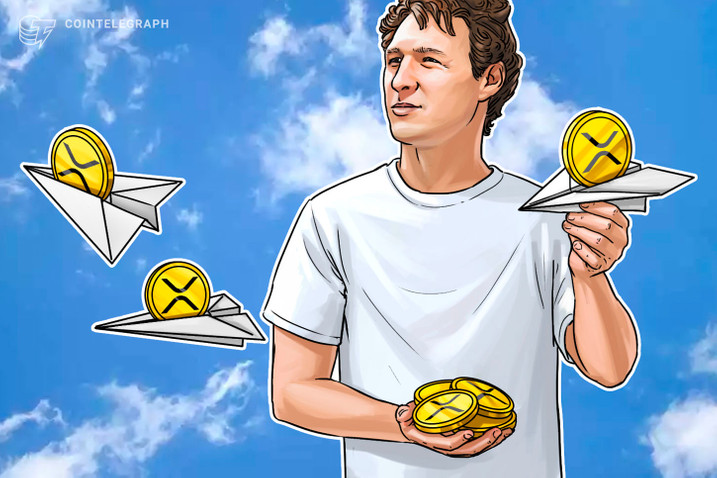 Image: Cointelegraph
Michael Saylor
The world's largest publicly traded business intelligence company, MicroStrategy, adopted BTC as its primary reserve asset in August 2020. The company's CEO, Michael Saylor, has become the face of rising institutional investment in the crypto asset and a billionaire now. With a net worth of $2.3 billion as of April 2021, Saylor has joined the crypto billionaire's club.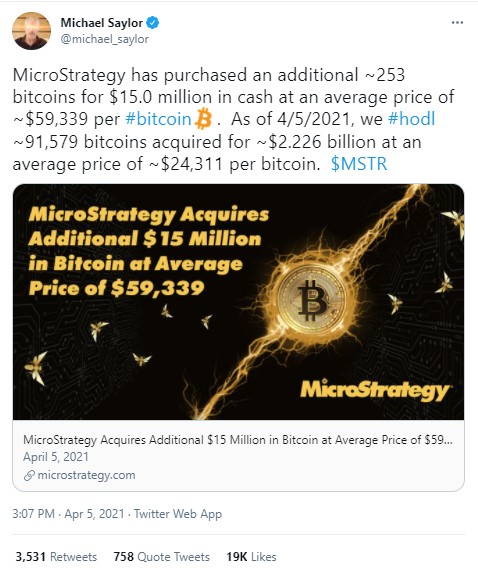 Image Source: Twitter
The Crypto Crash and the Biggest Losers
Blame it on China or Elon Musk, the market went into a downward spiral on May 10, 2021. Bitcoin saw a dramatic decline of 36% over the next 9 days, causing crypto billionaires to lose $15.5 billion in collective net worth. Bitcoin, Ether, Dogecoin and Cardano plunged 31%, 47%, 43% and 50%, respectively, in just one week.
What can we say from all this is that the crypto market is certainly not for the faint-hearted. Although analysts are optimistic that this bearish phase is transitory, and cryptos are slowly regaining some ground, many crypto celebs are licking their wounds right now.
Tim Draper
Meet The Crypto Millionaires wouldn't be complete without including Tim. Tim Draper, a leading BTC proponent, lost around 39% of his wealth. His net worth stood at $1.1 billion on May 19, down from a $1.8 billion on May 10. No wonder, he has been berating Elon Musk for betraying bitcoin.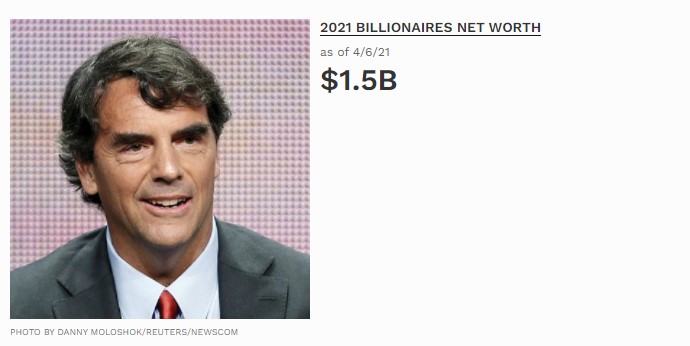 In an interview with Inc42, he said
"Elon, has a well-deserved, enormous following. He can move markets. We were excited when he realised that Tesla would be better off accepting bitcoin. It was a very forward-thinking move. When he said he had changed his mind for ecological reasons, he didn't realise that bitcoin is significantly better for the environment than Fiat and the banks. Ironically, he would have been more eco-friendly if he had just decided not to take Fiat."
He still remains a billionaire after the crash though. In fact, the world's crypto billionaires are still richer than they were a few months ago. BTC is still 37% up YTD as of May 26, 2021, and ETH is still up 266%. If anyone actually lost, it's Jeremy Sturdivant, the infamous Bitcoin pizza guy.
Never Forget the Bitcoin Pizza Guy
In May 2010, the first physical purchase using Bitcoin was made for two Papa John's large pizzas. We all know that annual Bitcoin Pizza day is celebrated on May 22. The then 19-year-old, California-based student, Jeremy Sturdivant, received 10,000 BTC in exchange, which was then valued at $41.
However, he spent it ALL on travel. That's right! 10,000 BTC, which would have been worth a pie-in-the-sky $397 million, as of May 26. Of course, he never could have predicted this meteoric rise in 2010.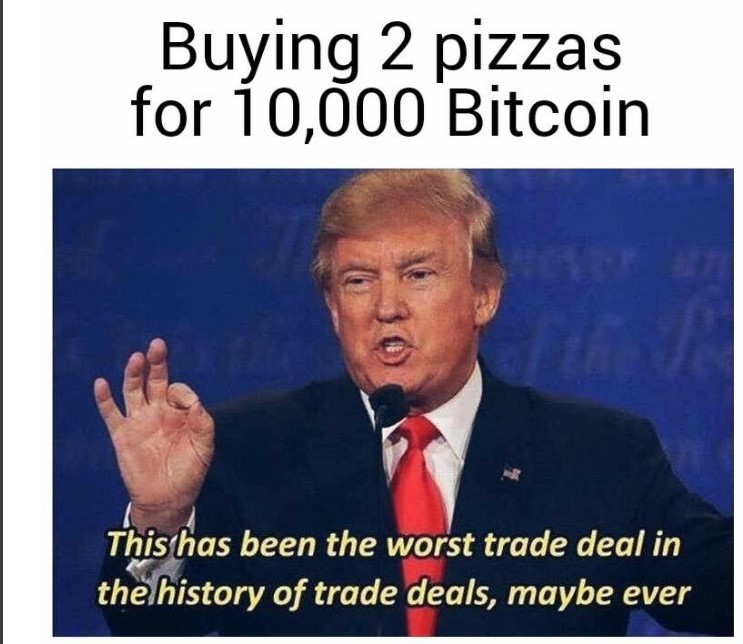 Image: Reddit
Are you marketing a crypto product? The key is to stay updated with the latest in the financial markets in general and the crypto markets in particular. Then produce winning blogs, PRs, social media posts and videos that appeal to your target investor. Don't have time for that? We hear you. Talk to our team for expert financial services content marketing.
Enjoyed reading Meet The Crypto Millionaires? Go ahead and hit share!