When it comes to content marketing, your strategy probably includes Facebook. Twitter and Instagram also attract a lot of attention from businesses. But there's one platform that often gets overlooked and that's Pinterest. Despite having 250 million active monthly users, many marketers underestimate its potential. Is Pinterest important in 2019? Here's our take on it.
Must-Know Pinterest Facts
As a content marketing agency, we know that facts and figures matter. Marketers and content creators need a good reason to pursue a new channel. So, here's a rundown of relevant stats.
Shares of the digital scrapbooking site were up by 28% in April 2019.
Pinterest's market value is worth more than $15 billion.
83% of weekly pinners admit to making a purchase based on pins they saw from brands.
Each pin on Pinterest drives 2 site visits and 6 page views.
Each pin is worth around 78 cents in sales.
Pinterest drives 33% more traffic to shopping sites than Facebook.
Two-thirds of Pinterest pins represent brands and products.
50% of Pinterest users have made a purchase after seeing a promoted pin.
61% have discovered new brands or products from promoted pins
Who's Using Pinterest?
When it comes to marketing, you must know your audience. You must also know the user demographic of social sites to see if they're a good fit for your brand. Here's what we know.
40% of new Pinterest sign-ups are men.
However, men account for only 7% of total pins on Pinterest.
The median age of a Pinterest users is 40.
Half of Pinterest users earn $50K or more per year.
Why Pinterest?
You're rocking Facebook, your Instagram Stories are on point and you're a Twitter fanatic. You regularly create long-form blogs on social media and even have a Facebook Messenger initiative allowing you to respond to consumers quickly. Even your YouTube is lit with short, snappy video content designed to attract and engage. So why would you need Pinterest too?
Here's what every retailer, advertiser and content creator should know:
#1 Your competitors are doing it
No matter what your industry, you're sure to find a competitor on Pinterest considering the large representation of pins for brands and products. So why miss out? Being on Pinterest boosts brand awareness and gives you another opportunity to showcase your business.
The Bank of America, for instance, used Pinterest to promote their Friends Again campaign which encouraged consumers to 'do what's right' and pay back their debts. They could do this quickly and easily using the Bank of America Mobile Banking app. This effort supported a campaign across all social channels which tapped into the fact that 77% of Americans believe IOUs are harmful to friendships. In the first month of launch, the Mobile Banking app saw $1.5 billion exchanged between friends, an increase in enrolments by 54% and 5 million+ transactions – up 90% from the previous year.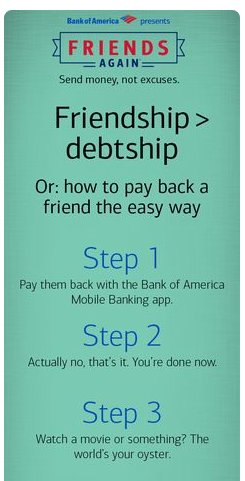 Top tip for marketers 1: Do your research. By looking at stats related to your product and services, you can then create a targeted campaign that consumers will relate to on a personal or emotional level.
Top tip for marketers 2: Create a strong call to action. The Friends Again campaign gives very clear instructions which led to them being finalists in the Call to Action category for the 10th Annual Shorty Awards.
Top tip for marketers 3: Embrace a multi-channel approach. The same campaign at the same awards also received a Gold Distinction in the Multi-Platform Partnership category.
A further point to note here is that monthly unique users for top brands is high. 6.3 million users visit the Pinterest page of Visa, for example.

#2 Pins lead through to longer-form content
Being useful to consumers is a must. People are growing more and more tired of overly promotional content and therefore Pinterest gives access to longer-form informative content. You may have an awesome blog up and running, but if engagement levels are slow, Pinterest is a platform that can help send interested people your way.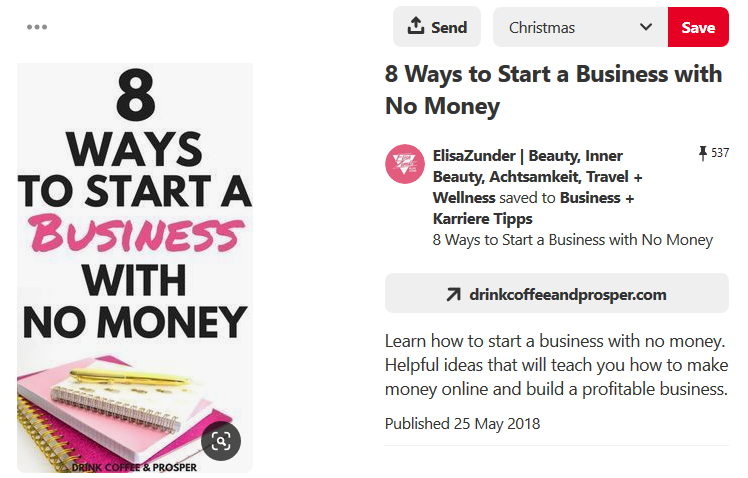 Top marketing tip 1: Think about Pinterest for SEO. That means optimising content. Content creators should ensure that text, even captions includes searchable keywords. Also, that images always include tracked links to your website.
Top marketing tip 2: Produce content that answers questions. People are on Pinterest looking for ideas and inspiration. While the platform has a strong visual pull, it can also be used to target those looking to take an initiative to the next level. Remember, people use Pinterest to search for topics that interest them. Therefore, if they've got as far as your pin, they're likely interested in what you have to say.
#3 You can promote video content
One-tap pins allow you to be taken through to a specific website landing page or social channel allowing you to take users on a journey. The below pin from American Express, for instance, leads through to a YouTube video promoting the same campaign idea. Considering video marketers get 66% more qualified leads per year, this is a great strategy.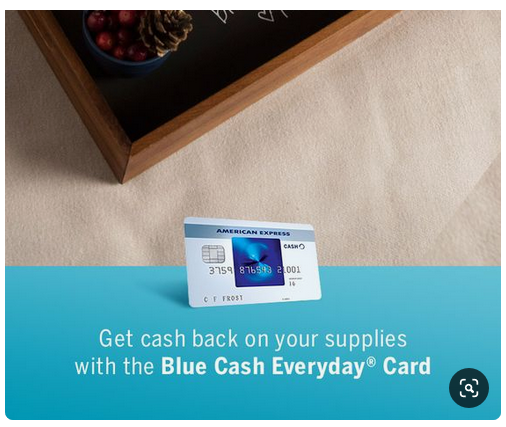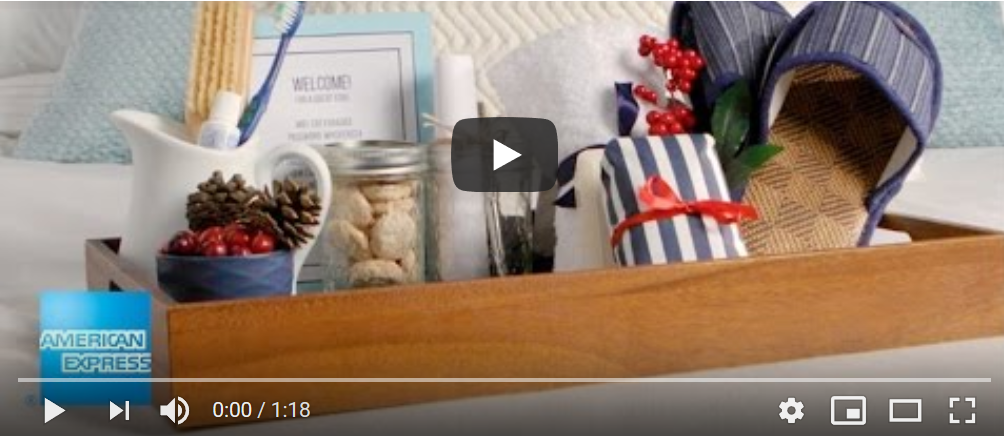 Top marketing tip: Link your YouTube and Etsy account with Pinterest. This means that when followers pin your content from those platforms to Pinterest, your account will get attributed with engagement stats. Good engagement helps your posts to rank higher.
#4 You can upload video pins directly
If you have a business account, you can upload video pins directly to Pinterest. This is a great way to tell a more comprehensive story about a brand or product. As they play in a user's feed the sound might not be on, so it's a good idea to include a video transcript as seen below in the pins by Wells Fargo.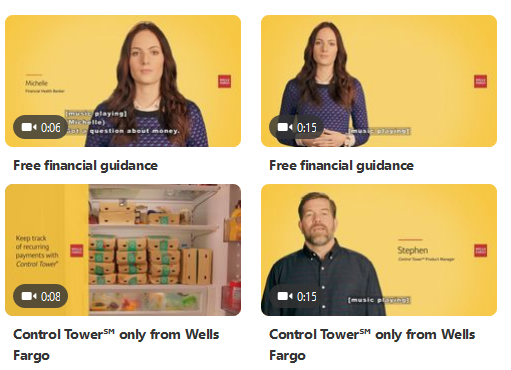 If you're an advertiser on Pinterest, you can also pay to place Promoted Pins. These are regular pins that you pay for so that more people will see them. They will show in people's home feed, category feeds and relevant search results. Again, you'll need a business account to do this.
Top marketing tip 1: Keep your video at the Pinterest recommended length of between 6 and 15 seconds. Note, the minimum video length allowed is 4 seconds and the maximum length is 15 seconds.
#4 You can benefit from Pinterest carousel
A carousel on Pinterest is a pin with multiple images. Carousels can be used to showcase products from different angles or to explain different features. It also makes it possible to tell your brand's story in multiple chapters, a bit like on Instagram stories.
Top marketing tip: Keep things simple. Use clear visuals. And tell a story. When using the Carousel feature it's important to have continuity from one image to the next so that your message doesn't get confused or lost.
#5 Pins stand the test of time
Content doesn't fade on Pinterest like it does on other channels including Snapchat and Instagram. Pins can be searched for, found and pinned long after they're posted and therefore each and every pin helps build a solid business profile.
While this is good for marketers looking to develop a strong Pinterest presence, you should also be cautious. Remember, everything you post on social media should follow your brand's tone of voice and meet strict guidelines. This is particularly true if you're in a sector such as finance which has many rules and regulations.
Pinterest for Retail
If you're in retail and have not used Pinterest for a while (or have never used it at all) the following updates are important. Here's what not to miss:
Pinterest Lens: Pinterest is a dynamic and responsive platform. With Pinterest Lens, users can take a picture of a product and view similar ones on the site. That's why as a marketer you should include clear, well tagged visuals to give your content the best chance of appearing during a specific search request.
Pinterest Catalogs – a new dedicated feature means that brands can now upload their full product catalog to Pinterest, turning products into dynamic Product Pins.
Personalised Shopping Recommendations – users can now view personalised shopping recommendations based on the pins they've been saving on their boards. Users can click "more ideas" next to style, beauty and DIY boards, then the shopping tag to access recommendations.
Shopping Ads – Shopping ads are now available to all businesses through the Ads Manager tool. Brands who upload products to Pinterest can then promote items to targeted users in a quick and simple way.
Shopping Search: Pinterest users can now search for the products they want to purchase and view the shopping results in their home feed. This is why it's really important to optimise your content with keywords that are easily searchable.
I'm Interested. What Should I do Now?
So, Pinterest is pretty cool. It has numerous functionalities and can be used to boost campaigns. If you decide this platform is right for you, there are certain steps to take.
Here's what to do:
Set up Properly
Set up a business account in order to post video content and to use the carousel feature. In order to utilise the Pinterest sales channel, you also need to:
Be on the Shopify basic plan or higher.
Use the Online Store sales channel.
Have a refund policy documented.
It's also a good idea to install Pinterest Tag. This will allow you to track the actions users take on your website after seeing your Pinterest ads, including checkout, sign-up and search.
Think about Visuals
Pinterest is a very visual platform, so don't be afraid to get creative in order to represent your brand in the best light. American Express yet again showcased their Pinterest marketing skills through their Epic Eats board. The below were posted as part of the Epic Everyday campaign which promoted the Blue Cash Everyday Card.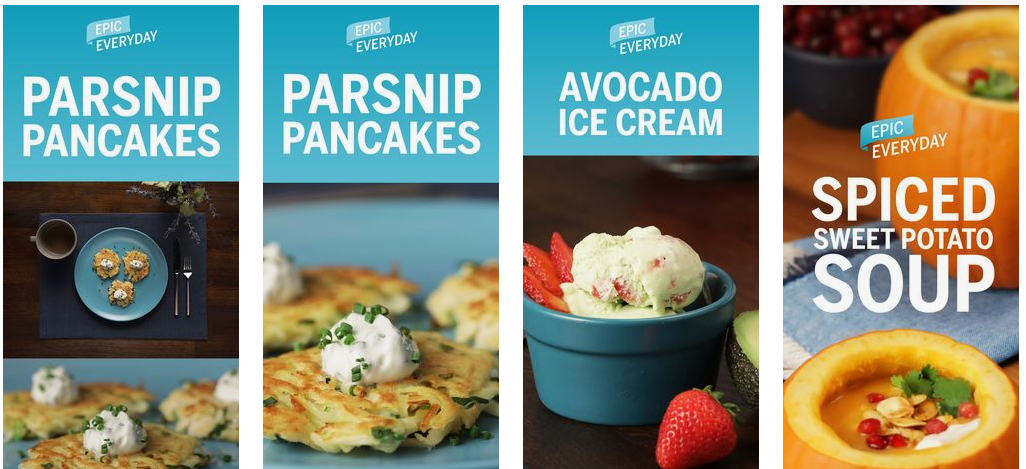 Top marketing tip 1: Note that the ideal aspect ratio is 2:3. Or, 600x900px, square 600×600 works well too. Pins longer than 1260px like infographics, will get truncated.
Top marketing tip 2: Give people what they want. Most people love to eat. So, if you can be useful while tapping into a human passion, you're likely to boost engagement. Remember, you don't have to stick rigidly to your sector or niche. So long as your content is relevant, you can branch out to prevent your content strategy from becoming bland.
Keep up with Trends
Pinterest is currently trialing Story Pins with business accounts. This is a new type of Pin format that is sure to catch the attention of storytellers in the marketing world. Story Pins feature up to 20 pages of images, text and links. They appear in users' home feeds with a cover image and title.
Top marketing tip: In order to be at the top of your Pinterest game, keep track of developments. Keep a look out for the option to create a Story Pin. Story Pins will pop up on your home feed. There will be a Story icon underneath the image.
Check out more Pinterest trends here.
Make use of the Analytics Panel
By using Pinterest's analytics panel, you can keep a close eye on what content is popular, what should be boosted and what can be repeated. The channel's analytics panel allows you to view impressions, click through to your site, top pins and more.
To conclude, it's fair to stay that Pinterest is still a relevant platform. It is keeping up with the times and making continuous efforts to stay relevant to recreational and business users. In fact, it's believed that Google is even copying Pinterest in the same way Instagram copied Snapchat. Google is testing new images searches and will create search results pages that look like the Pinterest layout. That said; Pinterest has to be right for your brand. This means assessing whether your products and demographic fits well with Pinterest. You also need to think about whether you have time to create optimised content for an additional channel.
Want social media but don't have time to manage it? Contact the Contentworks team today to get Socially Sorted.