The financial sector is heavily governed to maintain the integrity of the financial system. This includes CySEC in Cyprus, FCA in the UK, ASIC in Australia and FINRA in the United States. Each regulatory body implements a very specific set of rules that prevent fraud and malpractices. As the leading marketing agency for financial services, we've covered content marketing for MiCA, ASIC, and CySEC brokers. But now it's FINRA in the spotlight. So grab a coffee and let's talk FINRA and content marketing.
FINRA Responsibilities – What You Need to Know
The Financial Industry Regulatory Authority (FINRA) is a government-authorised, not-for-profit organisation that oversees more than 3,500 firms and 624,000 brokers across the US. At the forefront of investor protection and overseen by the Securities and Exchange Commission (SEC), FINRA analyses billions of daily market events and makes sure the broker-dealer industry operates fairly and honestly.
Key FINRA responsibilities include:
Writing and enforcing rules governing the ethical activities of all registered broker-dealer firms and registered brokers in the US.
Examining firms for compliance with the FINRA rules.
Recovering money from harmed investors and removing bad actors from the brokerage industry. In the last five years, FINRA has ordered over $170 million in restitution for harmed investors and in 2020 alone, brought over 800 disciplinary action against registered brokers and firms for unethical behaviour.
FINRA involves a number of interested parties in rulemaking deliberations so that broker-dealers and investors can have confidence they are collaborating on a level playing field. Maintaining market integrity is facilitated by the SEC as well as close relationships with decision making participants. Feedback from Securities Helplines also helps to shape rules and regulations based on real-life reports.
FINRA and Social Media Marketing
FINRA is not run by dinosaurs with limited knowledge of the modern world. It's an organisation that's fully clued up to how social media is used as both a marketing and research tool. Their very own research revealed how 48% of Gen Z investors learn about investing and finances primarily through social media. They even know the top sites Gen Z investors use to learn about financial topics.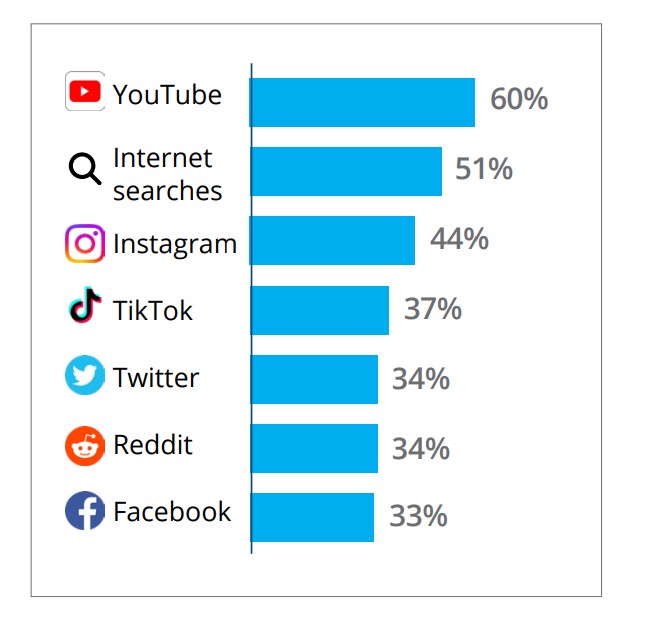 It's no surprise to FINRA that brokers turn to social channels for marketing purposes. But, as an organisation, they're very strict in what is and isn't allowed. In their own words:
Social media may be a new medium, but FINRA's rules on communicating with the public are still applicable. The rules protect investors from false, misleading claims, exaggerated statements and material omissions.
So, here's what you need to know regarding social media marketing. The rules also apply to other on and offline content forms.
Communication should be Fair, Balanced and Not Misleading
If you've operated under or researched any other financial regulatory body on the planet, you'll know this is a staple. Basically, regulatory bodies have a real issue with companies bragging about being the best or boasting huge returns. Everything from website content to social media updates and even the imagery you choose to portray key marketing statements needs to abide by FINRA rules.
All communications must be fair, balanced and complete and not omit material information. In other words, don't leave out site fees or minimum deposit amounts just to garden attention and attract new clients.
False, misleading, promissory, exaggerated or unwarranted statements or claims are prohibited. So don't claim to be 'the best broker,' or tell people you can 'solve all their money worries overnight.' Also, don't deliberately target the vulnerable with messages such as, 'clear your student debt.'
Communications may not predict or project performance (with certain exceptions).
Material information in a communication may not be buried in footnotes.
Statements must be clear and provide a balanced treatment of risks and potential benefits.
Communications must be appropriate for the audience.
And watch how you utilise influencers too! Our recent regulations roundup discussed Kim Kardashian and the fine levied for misleading advertising.
Top Tip: Stay away from statements that'll get you in trouble and instead focus on educational content or document market observations and sector news.
Rule Breaking Case Study:
In case you doubted the firm nature of FINRA, here's what happened when a General Securities Representative broke the rules on his public Facebook page. This is what he posted:
Good afternoon all, I'm extremely pleased to announce our monthly performance for September 2019 . [Hedge Fund A] took 3rd place for an options hedge fund with a monthly return of 2.79%. and with that, we are currently the TOP performing options strategy hedge Fund on the street. Our 2019 YTD return of 35.38% is over 100% higher than the second best performing options fund as we have beat the S&P every year since our 2015 inception! Who has your best interests in mind? WE DO!
FINRA fined him $5000 and banned him from Facebook for 10 days for violating three FINRA rules. It was decided that the posts:
Made claims about performance without enough facts to evaluate the claims;
Were often options-related but didn't have the appropriate disclosures; and
Were not reviewed by a firm principal or submitted to FINRA's Advertising Regulation Department.
Top Tip: If you want to write about your business, stick to the facts without embellishment, do not give opinions or make broad statements – for example, 'who has your best interest in mind?' has rule-breaking all over it. And seek FINRA advice before posting if you have any doubts.
Communication Records Must be Retained Across Channels
Social media is a fast-paced world of emojis and memes. But if you're using it for financial services marketing, rules apply. For example, you must archive communications related to "business as such" for at least three years on social media and across other marketing channels. Setting up archiving on your corporate channels is a must. But the water can be muddied by brokers using personal accounts for business purposes. In this circumstance, the firm may be unable to retain records of business-related communications as required, thereby breaking FINRA rules.
Top Tip: Educate your personnel on the difference between personal and business uses of social media. Make sure staff are aware of FINRA regulations and the importance of record keeping so that your company remains as compliant as possible. Utilise an agency with expert social media management tools for compliance approvals and record keeping.
Social Media Accounts Must be Reviewed Before Use
FINRA doesn't mess around. All social media accounts intended for business must be reviewed by a registered principal before use, including those managed by individual representatives and brokers. Accounts can only be approved if social media managers or agency personnel, essentially agree not to break any FINRA marketing rules.
Firms must also understand the difference between static content and interactive communications. Static content such as a social media post stays online for the long-term and must be approved by a registered principal prior to use. It may also need to be filed with FINRA. So make sure anyone posting online knows compliance protocol and processes. When onboarding, make this part of the training.
Interactive communications such as replying to comments and messages are real-time. While interactive communications are harder to regulate and don't need instant approval, social media users representing brokers must be fully trained in social media procedures and content standards under FINRA regulations. The company must also test for compliance regularly and have a plan of action if problems are detected.
Social Media Comments Should be Handled with Care
As a broker, keeping a close eye on consumer comments is a great way to understand client needs and to build rapport. But FINRA takes things a step further. In order to be compliant, you must review posts to identify and handle any customer complaints that require review under FINRA rules and federal securities laws. In other words, if consumers are reaching out to you about misleading information, over exaggerated marketing messages or malpractices, you shouldn't ignore or delete them.
Top Tip: Be wary of what you retweet, like, share, comment on and promote. This can be seen as an endorsement. You must also not link to any third-party sites that you believe might contain false or misleading content. Firms under FINRA should not be associated with any red flags.
Influencer Marketing Should Be Labelled as Ads
According to FINRA, social media influencers' posts and comments need to be clearly labelled. This is nothing new in the social media world and yet companies still forget. FINRA states:
Firms should clearly identify as advertisements any communications that take the form of comments or posts by influencers and include the broker-dealer's name.
While brokers can work with social media influencers and referral programs, screening should be an integral part of the process. Tips for brokers include:
Reviewing the existing social content of your preferred influencer. Is it compliant or does it pose a risk to your reputation? Is it in-line with your business morals and values or is the partnership a complete mismatch?
Does the influencer understand FINRA rules and the impact breaking these could have on your company? Are they willing to adapt to FINRA content restrictions? If not, don't hesitate to look elsewhere as they don't take compliance seriously. Be aware that influencers from other countries might be following slightly different regulatory rules and need to be updated.
Remember record keeping. This applies to all social content including influencer communications related to your business. This includes public comments and DMs.
Celebrity influencer Kim Kardashian was slapped with a $US1.26 million  fine for failing to disclose that she was paid $US250,000 for promoting a cryptocurrency.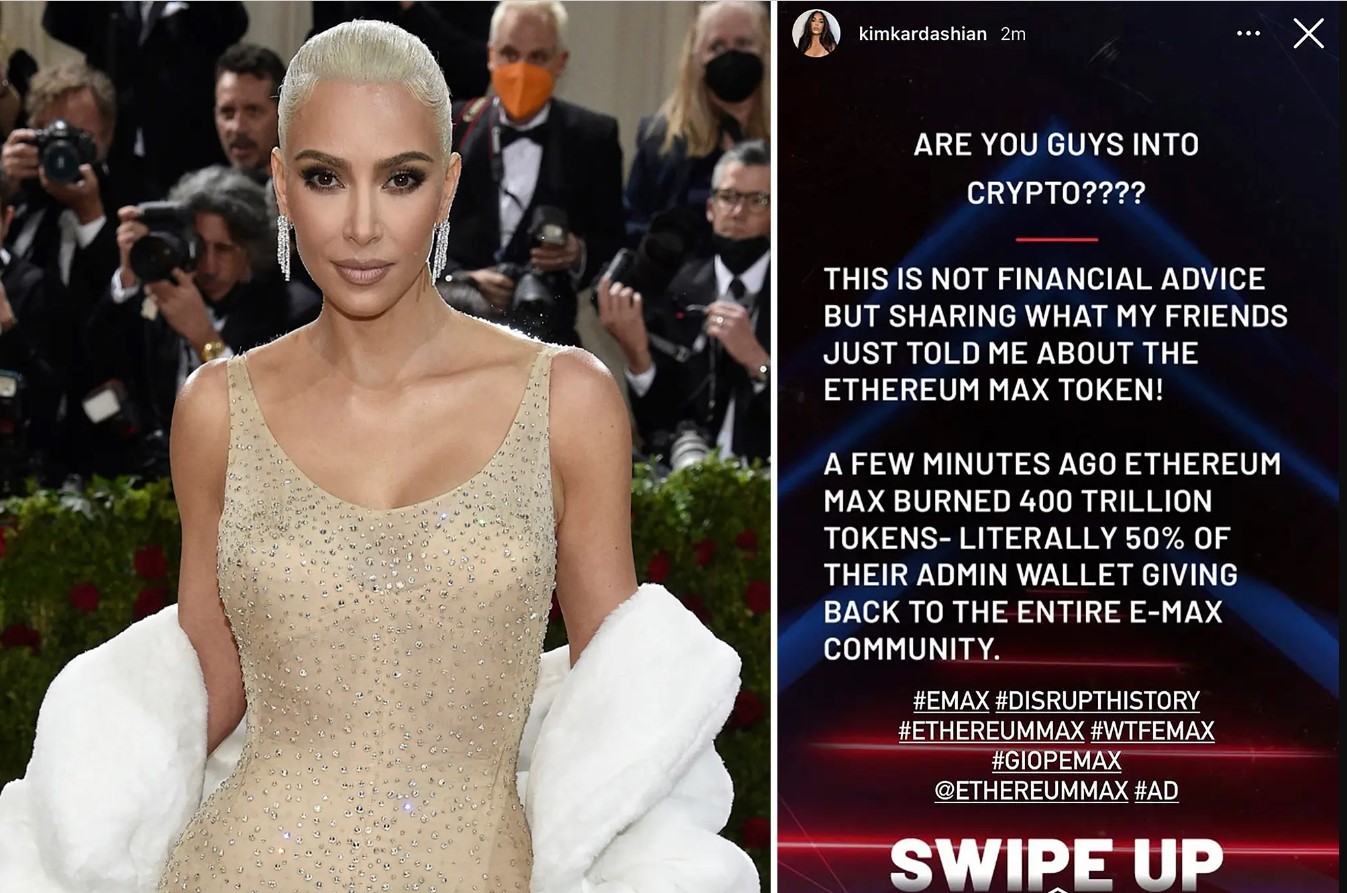 FINRA violations can have serious consequences, even putting some firms out of business completely. So it really is important to stay on the right side of the law. Disciplinary action can range from a caution to being barred from the industry if serious misconduct has taken place. Other sanctions include fines and suspensions. For midsize or large firms, fines can soar to $80,000. 
Need expert guidance on social media management and country-specific compliance? Book a Zoom call with our team to get started.