The B2B world is counting down to the iFX EXPO International 2023 in Limassol Cyprus. The landmark event will be held between September 19-21 at the brand-new City of Dreams Mediterranean Resort. As media partner for the event, we're taking a look at what's coming up.
Brokers, investors, fintech innovators, and many others prepare for one of the biggest events on the Autumn calendar. Over 4,000 attendees are expected at the iFX EXPO International 2023 which is just two weeks away. Professionals from around the world are already finalising their plans to immerse themselves in an environment of innovation, education, and cooperation at the prestigious new venue in Limassol.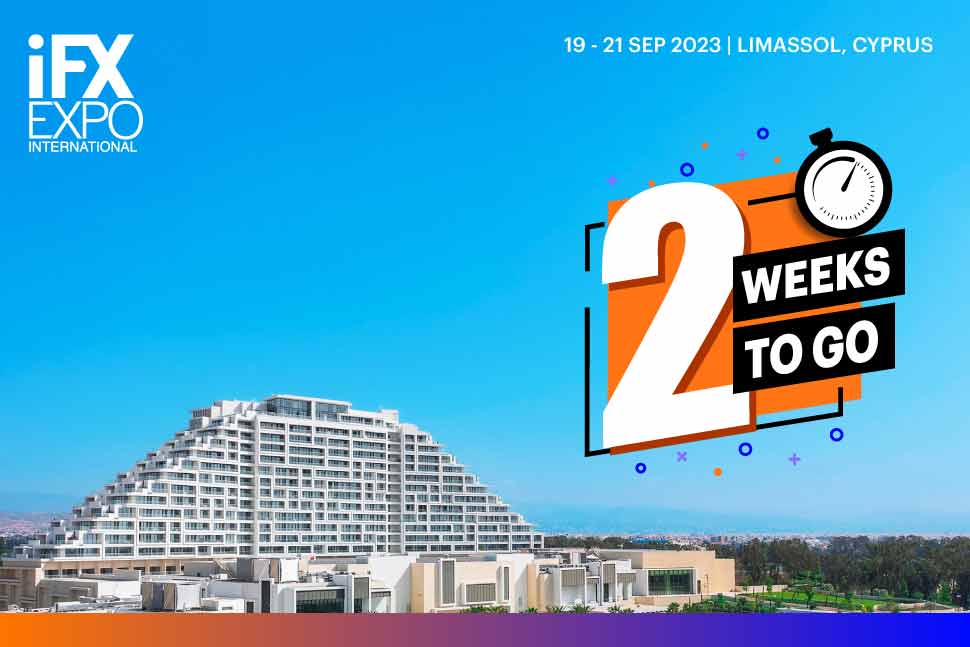 Register Today for iFX EXPO International 2023
With all the excitement building, it's still not too late to register for the iFX EXPO International. Prospective attendees can access the following link and explore the pass categories ahead of the event. By registering online in advance, attendees can forgo queues on-site, guaranteeing a seamless and enjoyable experience. Early registration also ensures more time to explore each booth, connect with fellow attendees, and immerse yourself fully in the iFX EXPO International experience!
Why Attend iFX EXPO International 2023
The event is more than just another expo and provides a variety of benefits.
The new venue at the City of Dreams Mediterranean Integrated Resort is an exciting twist for both veteran attendees and first timers alike. The glamorous location in Limassol provides a way to experience iFX EXPO like never before.
Attendees can connect with over 4,000 attendees, potential partners and clients, industry leaders, and peers, all gathered under one roof.
iFX EXPO International 2023 and innovation go hand in hand. The event features an all-in-one platform for companies to showcase their brand, foster lasting connections, close game-changing deals, and stay at the forefront of the latest fintech trends.
Then there's the parties and socials! With an opening party, main party and plenty of drinks and nibbles in between, this is a great spot to unwind.
And we're excited to announce that our own director Niki will be a speaker at iFXEXPO! Join her for a lively discussion on Fintech community building in the Idea Hubs space.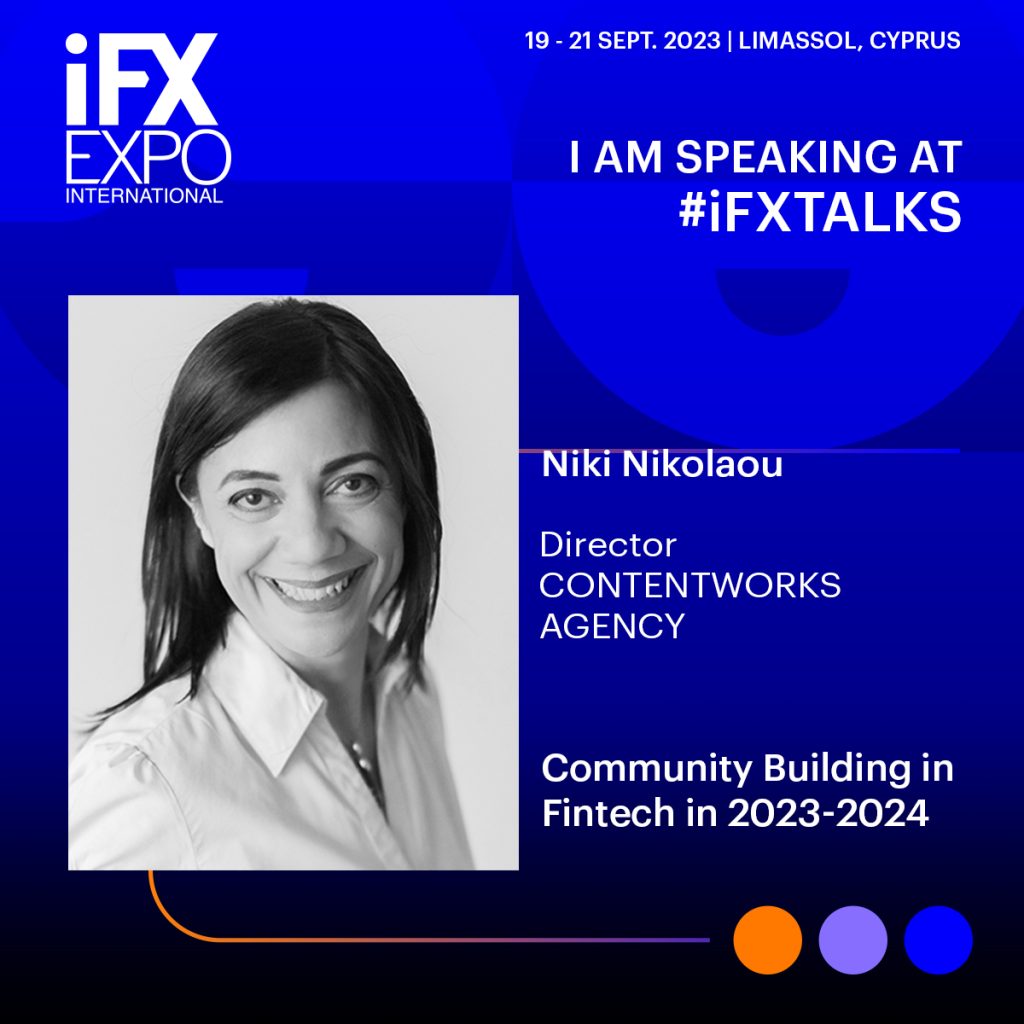 Book Your Stay Now with an Exclusive Accommodation Offer
With the event right around the corner, the time to book your accommodation is now. Attendees can take advantage of an exclusive offer at the expo's new venue at the prestigious City of Dreams Mediterranean Integrated Resort, Casino & Entertainment. The freshly unveiled 5-star venue also offers an unforgettable experience, complete with world-class premium amenities. This includes the availability of the resort's luxurious spa, fitness center, and fine dining options. Special booking rates are available for delegates, for stays from September 17-24. Don't miss out on the action at iFX EXPO International by staying directly at the hotel and resort for unbeatable convenience.
Explore the iFX EXPO International Agenda
iFX EXPO International kicks off with a Welcome Party on September 19 at Columbia Beach. Starting the following morning, the event will feature a jam-packed agenda with depth panels and sessions covering a wide range of themes over the next two days. This includes the following noteworthy sessions that cannot be missed:
Opening Keynote by CySEC Chairman – Dr. George Theocharides
Industry Pioneers Talking Trend
Keynote by Google | The Future of AI
Crypto at the Crossroads: Role in the Financial Landscape?
Trade Tech: The Golden Compass Towards Win-Win
TikTok's power for FinTech: A Case That Solved the Business Needs
Navigating Prop Trading: Today & Tomorrow
Exploring The ESG-Fintech Nexus
The Secret Ingredient: White Label
The Future of Payments: Embedded or…?
iFX EXPO International 2023 also features the biggest speakers and names from around the fintech industry. The event will showcase the following speakers, many of which are already household names in the industry.
George Theocharides – Chairman at Cyprus Securities & Exchange Commission
Panos Bollas – Sector Lead, Greece, Cyprus, Bulgaria & Malta at Google
Dimitrios Patsos – Sr. Specialist, Security at Microsoft
Fedor Balashko – Head of Sales at Tik Tok
Sergey Sukhov – Tik Tok Partnerships at Httpool by Aleph
Marios Tannousis – CEO at Invest Cyprus
Sarvjeet Singh Virk – Co-founder & Chief Managing Director at Finvasia
Nikolett Palinkas – SVP of Client Relations (Acquiring) at payable.
Stella Mourouzidou Damtsa – Manager Segments and Propositions at Bank of Cyprus
Lissele Pratt – CGO & Co-Founder at Capitalize
On the entertainment front, attendees can unwind with the official iFX EXPO Night Party on September 20 at Theama Venue in Limassol. The grand finale will cap off the iFX EXPO International 2023 on September 21, culminating in an exhilarating UF AWARDS Ceremony, celebrating industry excellence and honoring industry trailblazers and visionaries.
This celebration will transition into the vibrant Closing Party at Columbia Beach, promising a night of networking, music, and entertainment as attendees bid farewell to a successful event.
See you in Limassol in two weeks! Contact us to arrange a meeting at the iFX EXPO Limassol.