The first BIG FOREX BREAKFAST was so tasty, we just had to go in for a second bite. Satisfy your appetite with a buffet of forex insights and discover how best to navigate the Q4 landscape. The countdown to The Big Forex Breakfast 2 is on, with our next webinar taking place on Thursday 15 October 2020 from 10:30-12:30 (CET) in collaboration with QUBE Events and sponsored by iSpiral.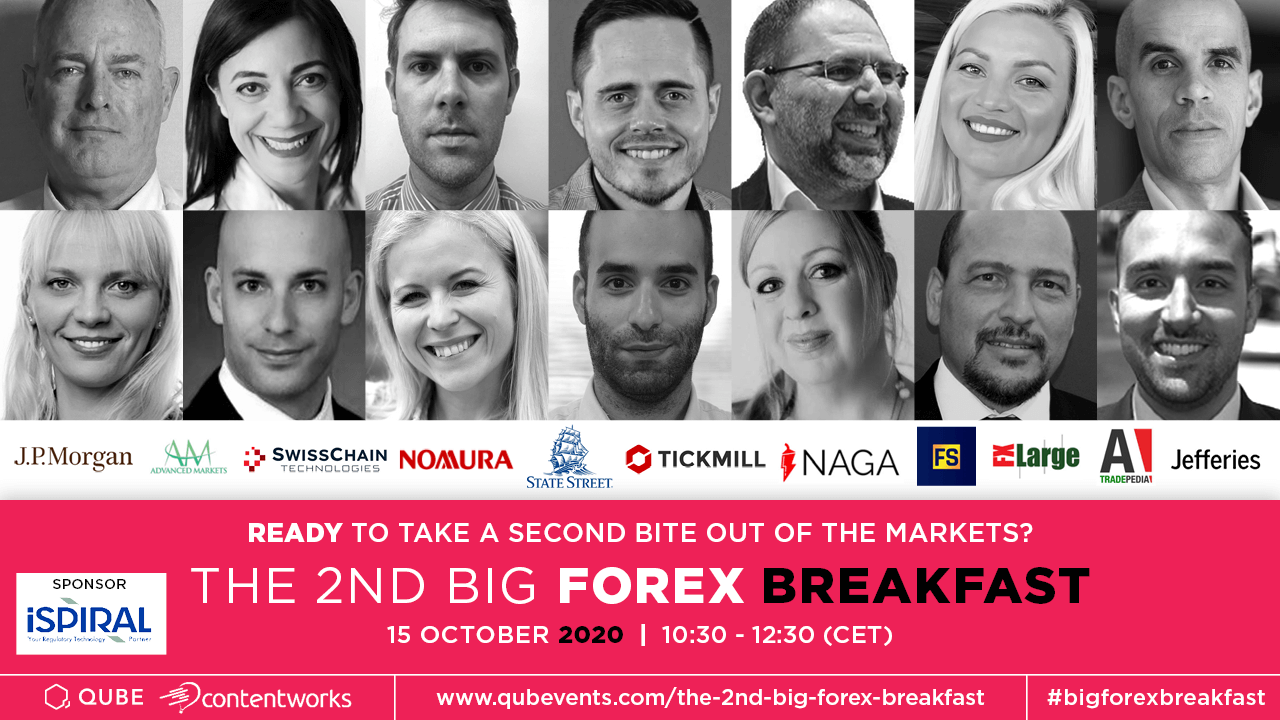 It's been an unprecedented year, but after the volatility of Q1 and Q2 and the summer lull of Q3, it's time from some fresh new Q4 insights. Grab your seat now for this impactful Webinar, which can be enjoyed remotely from anywhere in the world and learn first-hand from industry experts. Here's a glimpse at what you can expect.
Fireside Chats with Live Q&As
We've a full agenda coming your way, so save your appetite for a feast of industry developments. Our Fireside Chats with live Q&As will cover topics such as Sales & Acquisition. This will be moderated by Contentworks Director, Niki , and tap into everything from acquisition techniques and managing remote sales teams to upcoming trading opportunities, FX sales and more. The interviewee for this panel will be Paul Van Sint Fiet, Head of Cross-Currency Solutions Sales – APAC at JPMorgan Chase & Co.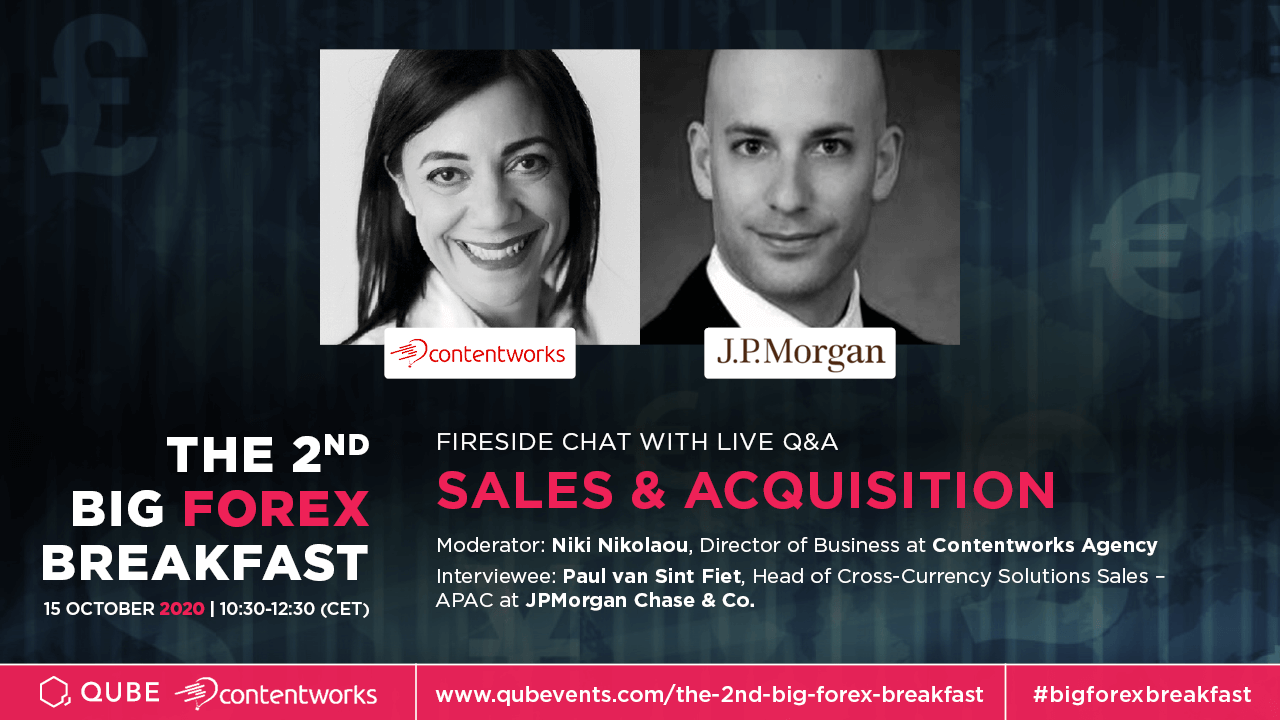 Got a question you desperately want answered? This is the time to ask.
Q4 Market Predictions to Get Your Clients Excited
Q4 Market Predictions to Get Your Clients Excited, is also on the menu featuring Jameel Ahmad, Director of Investment Strategy at NAGA. Find out how to revamp your strategy for Q4 and keep your clients engaged.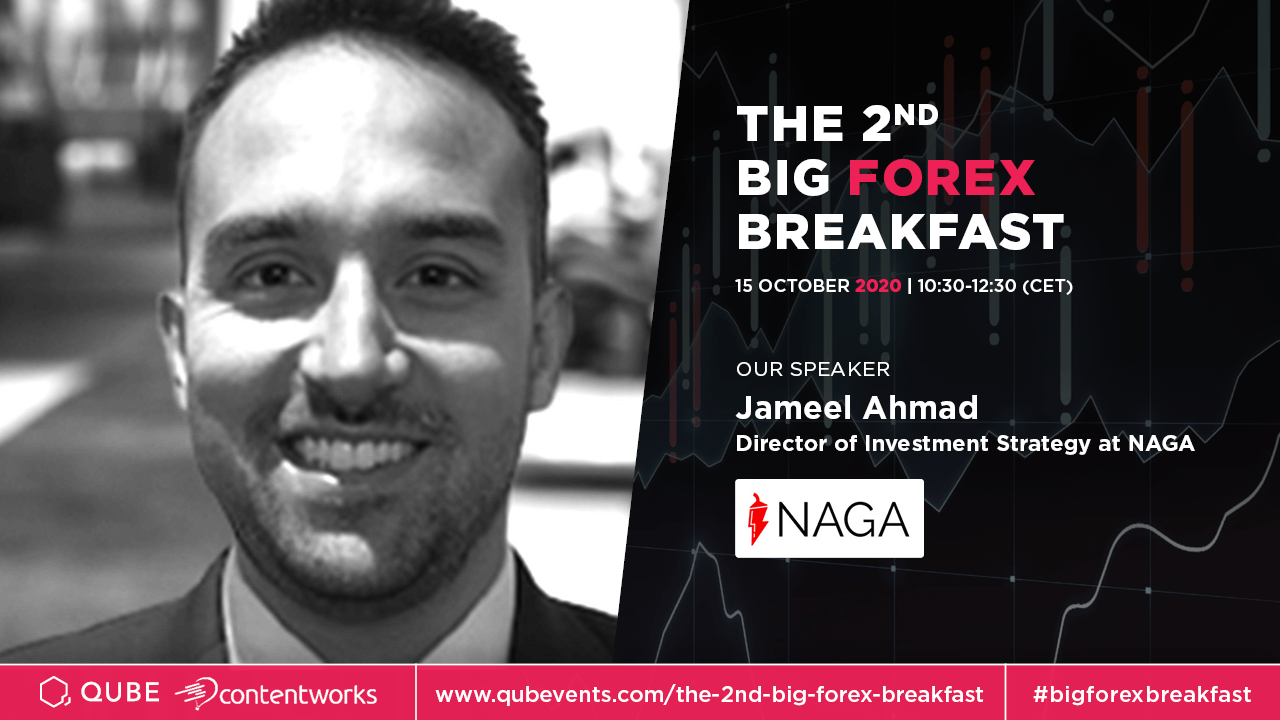 Don't miss the Forex & Tech fireside chat which will delve into what's on the horizon for brokers and take a closer look at disruptive technologies and the importance of recent tech solutions in the forex industry.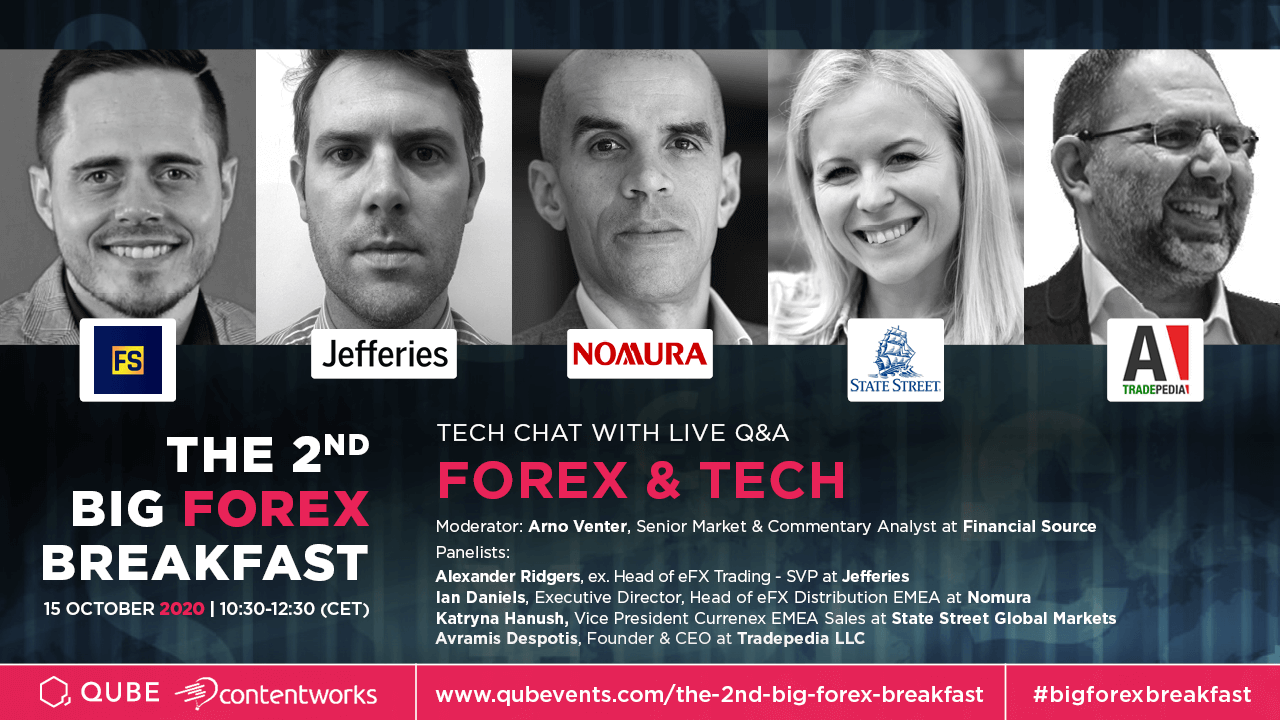 Panel Debate with Live Q&As
We love a good panel debate here at Contentworks and for the FX Marketing in Q4 session, Contentworks Creative Director Charlotte, will be moderating. Expect a lively, energetic discussion as our valued panellists delve into post-summer trends, what's hot and what's not in the forex marketing realm, broker coping strategies and spending habits post lockdown, how to built trust during times of economic instability and more. This is definitely the one to watch for marketing managers, CEOs and decision makers looking to push forward with their marketing strategy.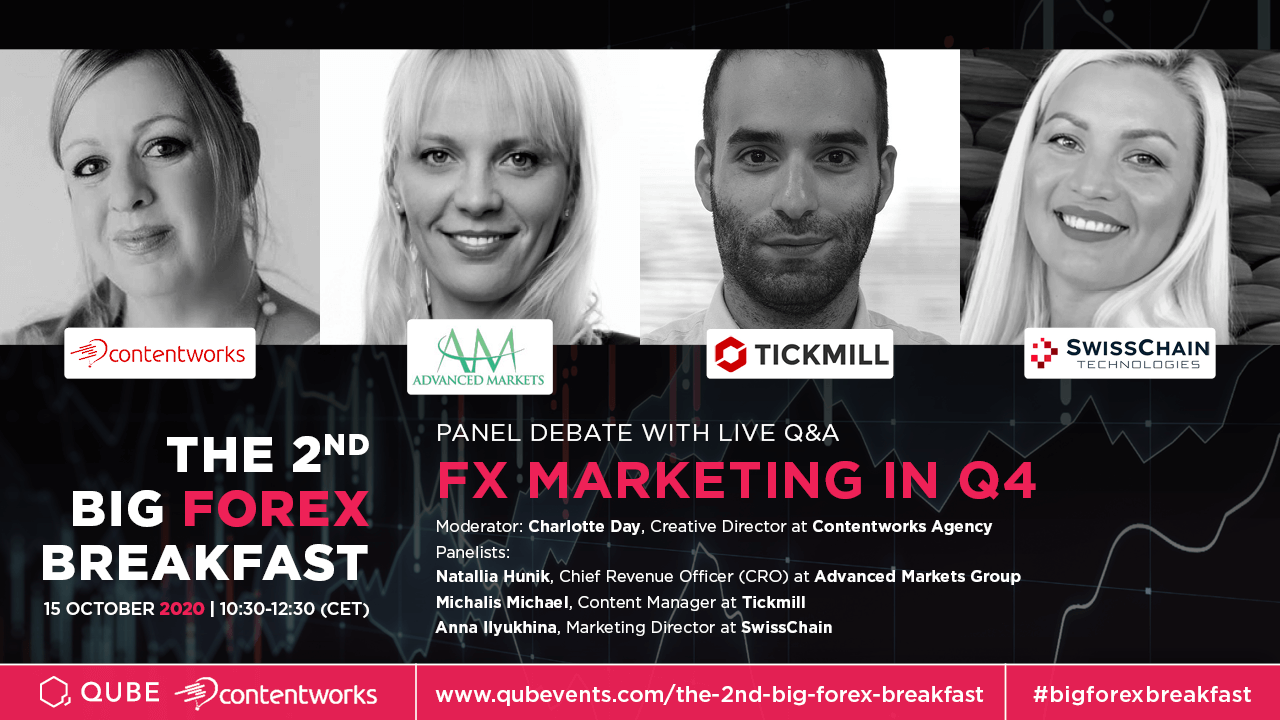 Top tip: Get your marketing guys involved with this. Take notes. Think of questions and join in the fun. We're encouraging interaction and engagement through our live Q&As to ensure you leave the Webinar with all those burning marketing queries answered.
Inspiring Speakers from the Forex Realm
This isn't just your average breakfast. It's the kind with all the trimmings. Our speakers make this morning webinar even juicier, bringing their expertise to the table. We're welcoming top players in the forex sector including:
Avramis Despotis – Founder and CEO at Tradepedia LLC
Jameel Ahmad – Director of Investment Strategy at NAGA
Brad Alexander – CEO at FX Large Limited
Anna Ilyukhina – Marketing Director at SwissChain
Natallia Hunik – CRO at Advanced Markets Group
View the full line-up of speakers here.
Meaningful Networking
We all miss face-to-face meetings. But even though times are strange it doesn't mean we can't enjoy meaningful networking. The FOREX BIG BREAKFAST Webinar offers a friendly environment and is designed to facilitate key discussions and meaningful networking opportunities. It's the perfect chance to enjoy quality conversations that promote business growth. Speaking to your peers can help you see the forex realm from a new angle and lead to more creative marketing and acquisition. Digital networking is better than no networking and can break the cycle of feeling alone as an organisation. Let's re-energise the sector and push for success.
Why Attend the BIG FOREX BREAKFAST – Second Bite?
Who doesn't like to tuck into a delicious spread of knowledge? But just to recap, here's why attending the BIG FOREX BREAKFAST Webinar is a good idea:
Hear industry leaders addressing key issues
Learn sales and marketing tips for lead generation
Enjoy interactive Q&A sessions with forex leaders
Align your Q4 strategy and be inspired to try out new marketing ideas
Learn more about the current climate and how to adapt from the experts
Keep updated with the latest tech trends and how they might impact your business
Attend remotely from anywhere in the world. Just remember the time is Central European Time (CET).
This seminar is designed to fit into your working day with ease which is why it's just 2 hours long. Hosted by QUBE Events and Contentworks Agency, you can register now to attend this digital event. Group packages are available. Availability is limited, so get in quick to avoid disappointment and be sure to read the full event agenda in order to allocate the appropriate team members.
Heads up – your marketing, sales and tech guys should definitely get in on the action. If you're short of time, allocate someone for each part of the seminar and feedback insights to the rest of the team. Follow the action on Twitter using #bigforexbreakfast – see you there!