The Big Forex Breakfast took place on July 30, 2020. This exclusive webinar brought together the best sales, marketing and risk professionals from the forex sector. Organisers Contentworks Agency and Qube Events are finance savvy, well connected and keen to hear from the best thought leaders in the finance space. Throughout the lockdown period, both brands facilitated essential webinars that brought together banking, payments and fintech experts. The Big Forex Breakfast series was created in response to broker demands for short, insightful webinars that answer key industry questions. We really enjoyed co-hosting the event which we anticipate being the first of many. Here are our highlights from The Big Forex Breakfast.
Our Sponsor
Thanks go first to our sponsor iSpiral. iSPIRAL IT Solutions Ltd is a leading provider of regulatory technology software solutions. Over the past decade its professional services have been sought by Financial Institutions such as Banks, Investment firms, Insurance firms, Forex, Payment System Providers, Cryptocurrency, and Gaming, to Administrative Service Providers, Accounting and Audit firms, Legal firms, Telecommunication providers, Hospitals and Clinics, and Governmental bodies. iSpiral sponsored the first Big Forex Breakfast and provided a presentation from Managing Director Christos Ttiniozou.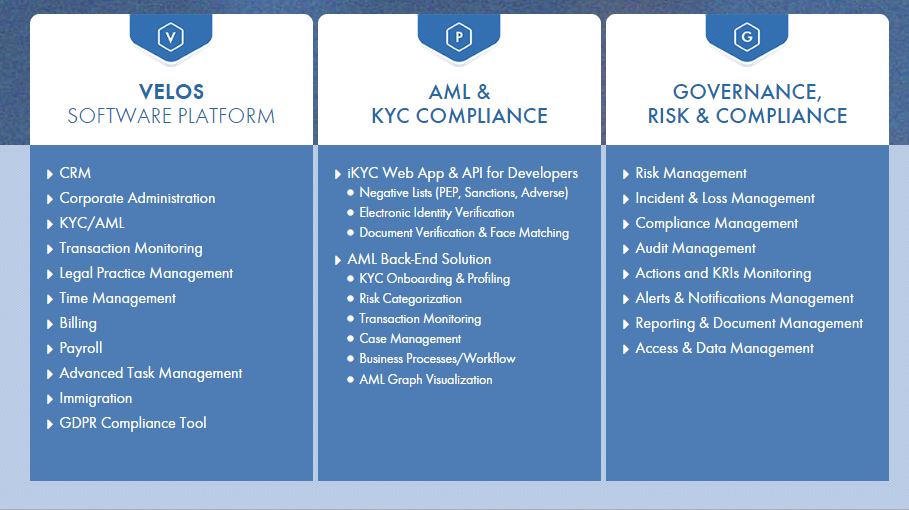 The Speakers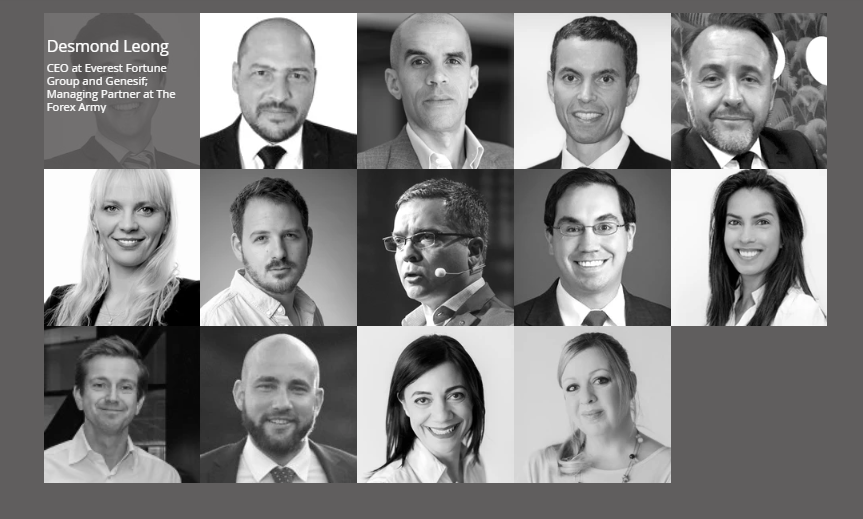 The calibre of speaker at The Big Forex breakfast was high and we were delighted to hear critical insights from our panellists. Chaired by Desmond Leong, CEO at Everest Fortune Group; Managing Partner at The Forex Army, panellists included:
Ricardo Evangelista, Senior Analyst / International Desk Manager / Senior Executive Officer at ActivTrades
Ian Daniels, Executive Director, Head of eFX Distribution EMEA at Nomura
Paul Arnold, European Head of Sales at Euronext FX
Natallia Hunik, Chief Revenue Officer (CRO) at Advanced Markets Group
Itai Elizur, COO at InboundJunction; Mentor at 500 Startups
Christos Ttiniozou, Managing Director at iSPIRAL
Niki Nikolaou Director at Contentworks Agency
Charlotte Day Creative Director at Contentworks Agency
Thomas Kuhn, Research and Trading at Mine Digital; Global Macro Analyst at Quantum Economics
Ethan Pierse, Director at The CryptoAssets Institute; Founder of Borderless Ventures; Co-Founder at DESICO Security Token Offering Platform; Weekly host of Crypto Globe on BlockTV
Ria Selvaratnam, Head of FX Sales at Investec
Robbert Sijbrandij, Head of FX at Flow Traders
David Stryker, Principal Consultant at Greenwich Associates
Thank you to all our speakers for taking time to provide great insights. Also, for joining us out of hours from Singapore, Australia, USA and UK.
As this is our first Big Forex Breakfast event, we have made a complete recording available on YouTube. Listen here:
Polls & Interaction
The Big Forex Breakfast is all about collaboration. We wanted to hear insights and opinions from not only the speakers, but also the attendees. As a social media marketing agency, we facilitated discussions throughout the webinar and over on Twitter. Our event polls provided us with some great insights as did our twitter chats using #bigforexbreakfast.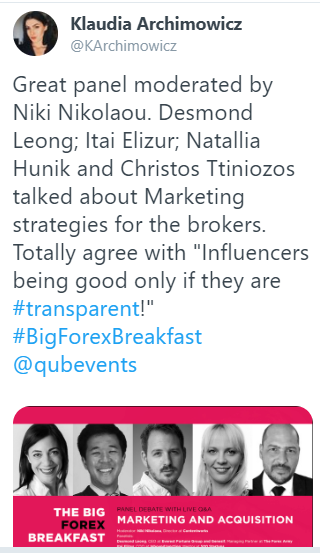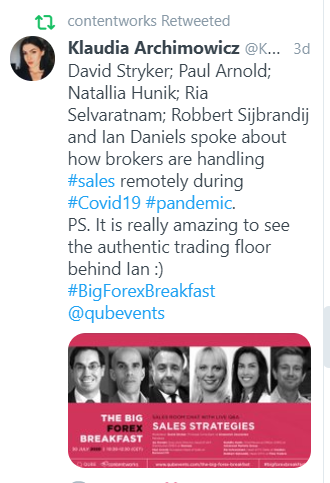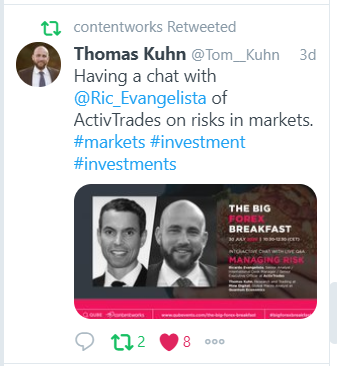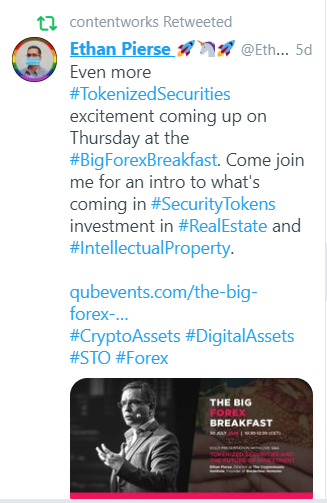 Networking
We all miss physical in person networking and The Big Forex Breakfast gave us a much needed boost.  Because we keep the guest list exclusive, there was plenty of scope for networking with other attendees. Our aim with The Big Forex Breakfast is to facilitate key discussions and meaningful networking. No spamming, no irrelevant conversations, just quality conversations that promote business growth.
And Lastly … Desmond's Microphone
Chairman Desmond Leong's microphone delighted the audience. Is he a secret radio star? Does he have a recording studio in his Singapore office? Only Desmond has the answers. Here's Desmond pictured during the marketing panel moderated by Contentworks Niki.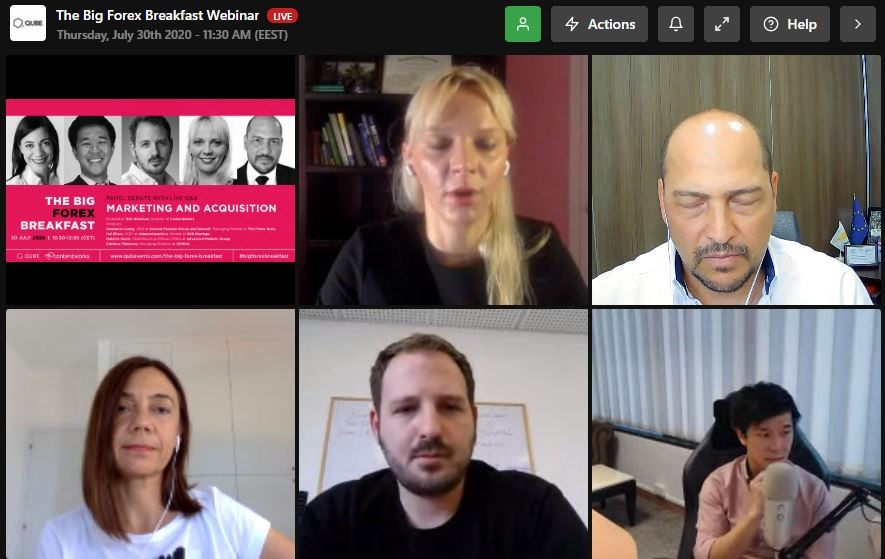 On behalf of the Contentworks Agency and Qube Events teams, we would like to thank our sponsor, speakers and attendees. If you have feedback on our first BFB or would like to appear as a speaker at our next Big Forex Breakfast event, please contact us.