Following a successful year of networking, we'll be kick-starting 2020 by media partnering with Fintech 3.0, an expo which will take place on Thursday 16 January at the Hilton Park Hotel in Nicosia, Cyprus. As a content marketing agency for the finance sector headquartered in Limassol, we're looking forward to attending such a high-profile, on-island event. The event is organized by IMH.
What's Fintech 3.0 about?
Cyprus is increasingly becoming an international finance hub with Cyprus Fintech Expo 3.0 delving into all things fintech, from a professional angle, while exploring wider themes running throughout the financial services sector as a whole. With the financial landscape changing at a rapid rate thanks to the advancement of the fintech ecosystem, the conference will focus on a number of topics including open banking, digital payments, RegTech, the future of fintech and the psychology of customers, among others.
There will also be a particular focus on what lies ahead for the finance sector and new opportunities that might arise due to fintech developments. Cyprus Fintech Expo 3.0 will also look into challenges and potential risks which is sure to make for some interesting, lively and controversial debate.
Please note this one-day event will be conducted in English. For more information on the content of this year's Expo, please click here.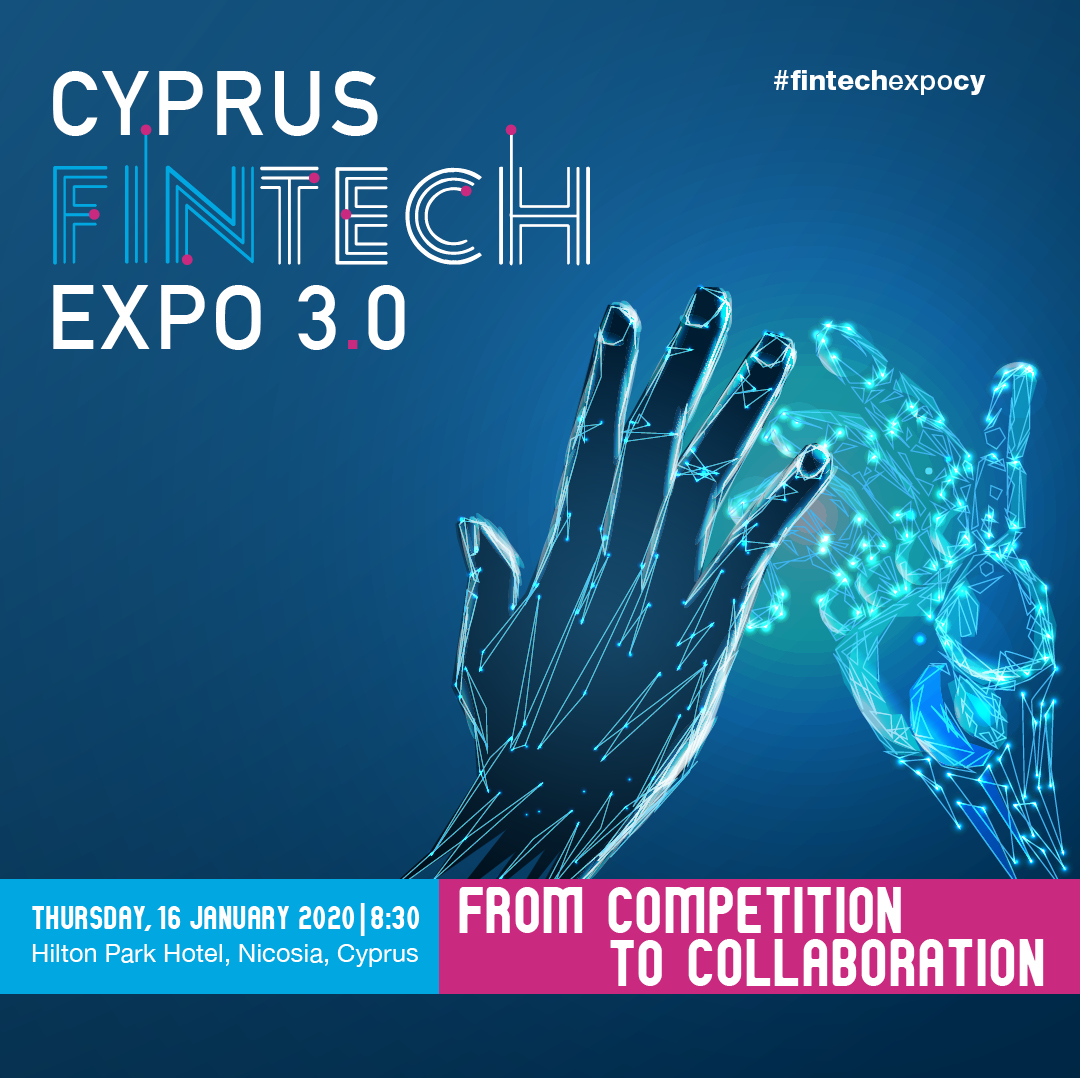 Fintech 3.0 – The perfect networking opportunity
Bringing together experts from finance and fintech companies, this is the perfect chance to meet like-minded people and further discuss industry trends and themes. Set to attract international thought leaders, this really is a must-attend event for CEOs, CFOs, COOs, managing directors, IT managers and other key players from within this environment and is sure to pique the interest of commercial and retail banks, insurance companies, investment firms, fund companies, fintechs, ICT companies and more.
As content marketers for the finance and fintech sphere, we love to socialise and will be available to meet on the day. If you want to talk content marketing for an ever-evolving sector, don't hesitate to arrange a meeting with us in advance.
This is a complementary event with no participation fees. However, the registration of delegates is essential. For online registration, please click here.
Reasons to attend Fintech 3.0
Aside from being a great day out of the office, there are many other valuable reasons to attend this highly anticipated conference. At Cyprus Fintech Expo 3.0 you'll be able to:
Gain insights about the fintech revolution
Discover and learn more about new trends in the field
Explore the path to success from well-performing fintech start-ups
Learn how to improve the digital customer experience throughout 2020 and beyond
Network with people on your wavelength, arrange meetings on behalf and hand out business cards for future collaborations and discussions.
Fintech 3.0 schedule
While the event will take place on one day only, there will be plenty of activities, talks and interaction to enjoy. The schedule has been broken down into 5 sessions covering: The fintech revolution, fintech and banking, digital payments, new technologies, fintech and cybersecurity. The day will be wrapped up with a networking and cocktail session in the Exhibition Area.
With high-profile sponsors including Cablenet, CRM.COM, G.A.P. Vassilopoulos Group & Worldline | SIX Payment Services (Europe) S.A., Hellas Direct, iSPIRAL, JCC Payment Systems, Mellon (Cyprus) Ltd, Priority, Zebra Consultants | Red Hat, ATC, CL8, EY, KPMG, Moebius, NETinfoPAY Ltd, NetU, Paysafe and Bolt, this will be an event to remember.
For more information, registrations and general enquiries, please contact IMH:
Τel.: 22505555 │ Fax: 22679820 │ E-mail: events@imhbusiness.com, Website: www.imhbusiness.com
Contact the Contentworks team to arrange a meeting at Cyprus Fintech Expo 3.0. We provide tailored content to the finance industry and work with businesses of all sizes to transform their online presence.