At Contentworks Agency we understand the pressure of planning content. That's why we researched and planned all the key dates financial marketers need to know about in 2023 and put them in this killer calendar. These include dates for market moving events like Initial Jobless Claims, Fed Interest Rate Decision & Press Conference and FOMC Minutes. Public holidays around the world and even finance hashtags, event hashtags and fun social media days for planning great content. Last year our free calendar was downloaded by top banks, brokers, fintechs, challengers, payment providers, platform providers and many more. Here's why you need a financial calendar for 2023. Enough already, give me my free financial calendar.
Why Do I Need a Financial Calendar?
Great content comes from exceptional planning. Knowing what's coming up in your sector is not only good practice but it'll help you to craft relevant, informative and thought-leading content that will set you apart from competitors.
With a financial calendar to hand, you can:
Plan for Market Holidays
Brokers! Your traders will want to know when the markets close in different regions and informing them in advance will help you to become a go-to source of information. You can notify clients of when the markets are closed by email. You can also create updates for your social media channels or blog. As our free financial calendar for 2022 also includes global holidays, you can tweak your marketing campaigns to suit your target audience. For example, you might want to acknowledge Juneteenth for a USA audience.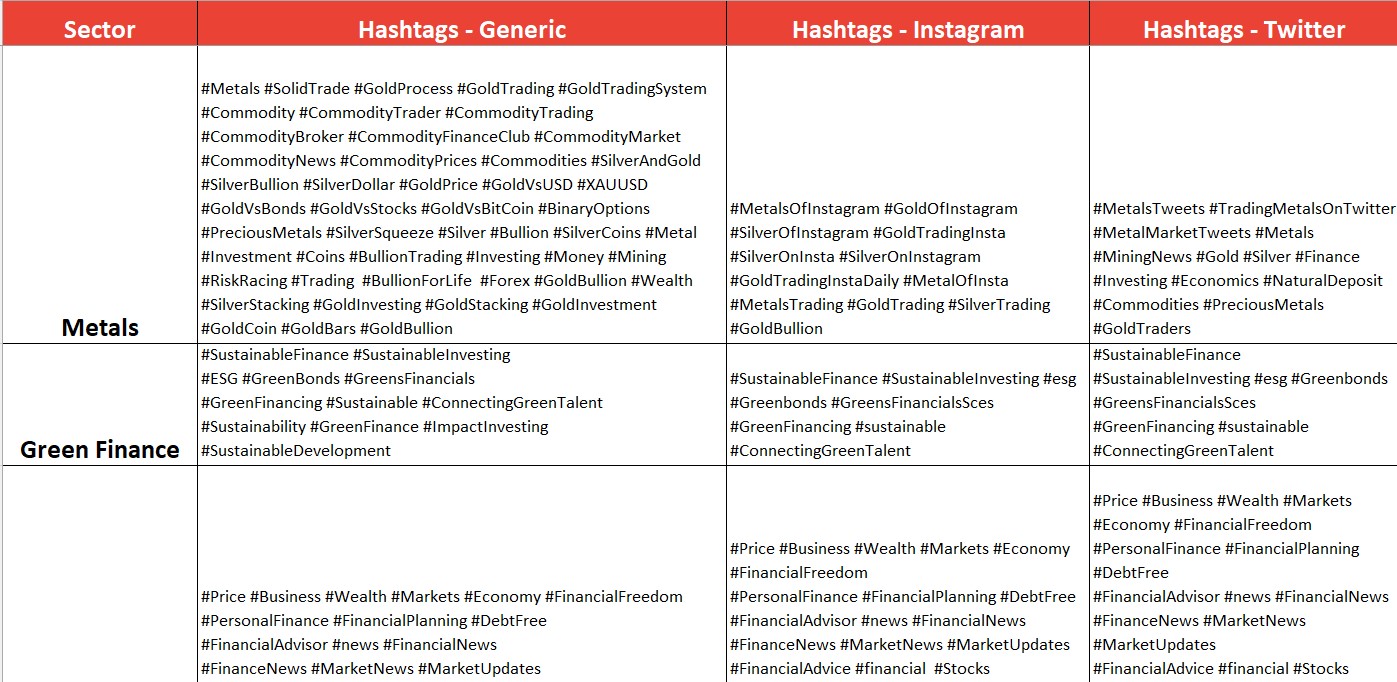 Keep Up With Reports
From Non-Farm Payrolls typically published on the first Friday of the month at 08:30 EST to ongoing Inflation Rate Reports. Keeping up with the latest information is a must, especially if you're creating daily, weekly or even monthly briefings for your clients. At Contentworks, for example, we release our monthly Regulations Roundup, taking note of regulatory updates and trading trends. Being well-informed will open many new avenues for creating interesting content. Remember too that education centers matter in this age of poor financial literacy. So, the more you involve yourself with sector updates, the more you can break down what's happening out there into smaller, easy-to-read blogs for your clients. And don't forget social media. Many traders and finance experts are looking for daily market updates. Use our calendar to help pump out vital information that could potentially influence trading decisions. We said potentially compliance. Relax.
Create Brilliant Campaigns
Having a content calendar to hand will help you plan and create exciting, innovative marketing campaigns aimed directly at your audience. We've included a whole range of days you might not have thought of before. This includes 'Teach Children to Save Day', which takes place on April 22, 2023, and is perfect for banks, brokers and other finance brands with a large Gen Z audience. You could create a fun, lively saving tips video for TikTok or a humorous 'what not to do' clip for teens looking to save money.
There's also #BuyNothingDay. This could tie into any 'green' corporate responsibility incentives such as recycling more in the workplace or becoming a paperless organisation. #BuyNothingDay also paves the way for frugal living ideas, humorous 'window shopping' videos and 0% interest rate campaigns. Our calendar also includes recommended hashtag ideas related to each campaign topic.
Get Hashtag Inspired
Speaking of hashtags, our calendar includes a breakdown of hashtags for each area of the finance sector. From forex and fintech to stocks, banking, investments, trading, cryptocurrencies and metals, we suggest the hashtags to use for each social media channel. We also recommend hashtags for essential finance topics including interest rates, NFP, Fed Data, FOMC Minutes, inflation rates, trade surplus, retail sales, Foreign Exchange Reserves and more.
Download your free 2023 financial calendar now, it's fully customisable so you can add or remove dates for your finance brand. Need help planning and creating your 2023 content? Our team of financial services content marketers can provide technical analysis, financial blogging and finance-focused social media. Compliance are not our enemies and we follow regulatory news and updates from ASIC, CySEC, MFSA, FCA, FSA, FRB, SEC, MiFID II and more. Talk to our team today.