With International Women's Day rapidly approaching, we're celebrating with our chosen charity Room to Read. This is a literacy program that benefits underprivileged children, especially girls, around the world and it's our third year supporting the charity.
Room to Read focus on children's literacy throughout Asia and Africa. The charity seeks to transform the lives of millions of children in low-income countries across the world and has already positively impacted 12.4 million youngsters.
Working in collaboration with local communities, partner organisations and governments, Room to Read provides children with the life skills needed to succeed in school and beyond. As well as developing healthy reading habits among primary school children, the charity also encourages girls to complete secondary school despite the demands, social stigmas and challenges they often face in day-to-day life.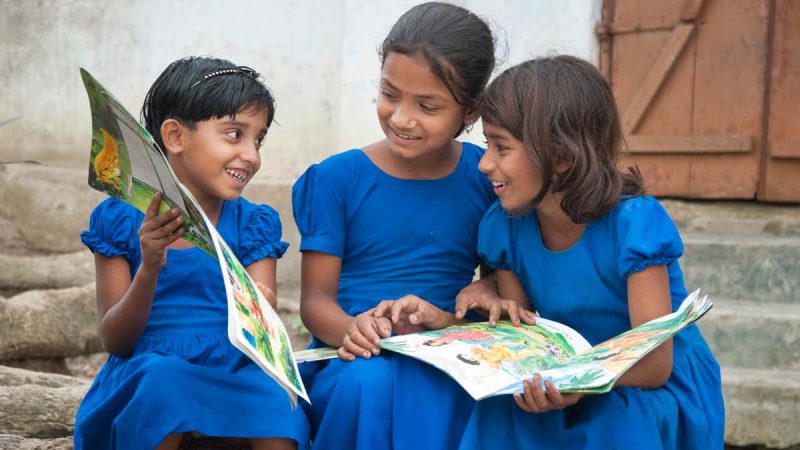 "World Change Starts with Educated Children" is the thought-provoking message behind all Room to Read literacy programs and explains why the charity works closely with communities to ensure educational activities are sustained for many years to come.
At Contentworks, we strongly believe that literacy, access to reading materials and free education shouldn't be reserved for the privileged few. We also believe in gender equality and empowering women which is why we're keen to back such a respectable, charity which matches the ethics of our brand.
Speaking about the sponsorship, Charlotte Day – Creative Director of Contentworks said:
"When I was a little girl I used to read books by torchlight long after I was supposed to be asleep. My favourite was Charlotte's Web which I read over and over again, lost in a world of talking spiders and magical farmyard animals. I can't imagine my life without books, education and reading and I want to share this gift with others. Knowledge can open so many exciting doors throughout life and if we can play a small role in helping someone to succeed, we'd feel extremely proud. Our brand is all about female empowerment and equal opportunities and so we're rooting for young girls across the globe to be who they deserve to be."
Niki Nikolaou – Director of Business added:
"I can still remember buying my first book when I was 7 for 99 cents from the Lucky Book Club scheme through my primary school. It was The Lion, The Witch and The Wardrobe and from that moment reading became a passion that has gone on to enrich every aspect of my life. This was the greatest gift I was ever given and its one we are privileged to pass on."
Keep an eye on our blog and Facebook page for updates about our involvement with Room to Read's educational program and read our latest updates here.  If you would like to donate to Room to Read, you can do so here.
Happy Women's Day from the Contentworks Team!