Contentworks Agency will support Room to Read for another year by purchasing 500 library books for 2020. And we're super excited about it. As a content marketing agency with a passion for literacy, we're thrilled to collaborate with a non-profit that works tirelessly to educate children across the globe and keep young girls in school.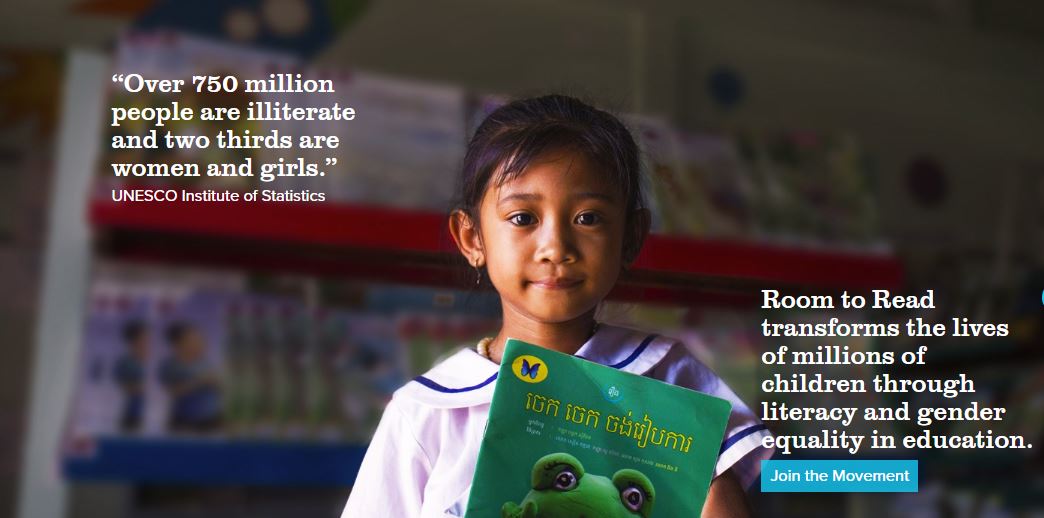 Room to Read – Improving literacy and education
Room to Read envisions a world where children can pursue an education that enables them to reach their full potential. Many youngsters around the world don't get the chance to read and write, let along go to college or university. This is especially true for girls who are often expected to stay at home and help with family chores or get married young and have a family.
Room to Read is helping to transform the lives of millions of children in low-income families and is educating not only young people, but entire communities. Literacy and gender equality are in the spotlight, with non-profit workers collaborating with governments in order to ensure kids learn the life skills needed to do well at school and beyond.
The attention given to female education is particularly close to our hearts considering Contentworks is run by female directors. Without education and literacy, this wouldn't be possible, so we fully support Room to Read's inclusive efforts.
The dreams of youngsters are real and Room to Read is encouraging ambition.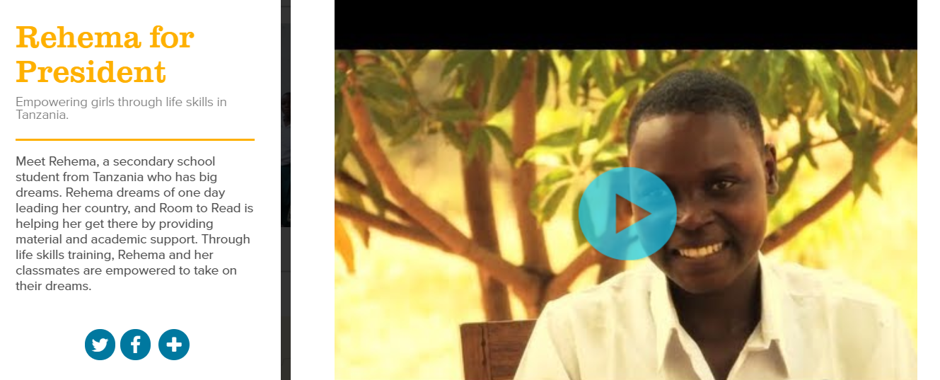 Outstanding Achievements
The impact of Room to Read's work is undeniable.
8 million children worldwide have benefited from the work of this organisation
10,000 new teachers are trained every year
There are 37,000 partners schools
1,582 children's books have been published
26 million books have been distributed around the globe
Transforming early readers into lifetime learners
Transforming early readers into lifetime learners takes time and structure. Community engagement is key. Without the support of friends, relatives, community leaders and governments, children wouldn't have the backup they need to succeed. Room to Read educates underprivileged societies about the importance of education and delivers the tools they need to make improvements such as teaching materials and libraries full of books. Teacher training and workshops is another area of focus for Room to Read. Educators are given the support they need to apply their newfound skills.
Room to Read – Latest News
The new decade got off to a great start for Room to Read with the non-profit partnering with Kappa Alpha Psi Fraternity, Inc to create a brand-new program called Hands-on-Books. This aims to improve literacy in the US and brings Room to Read's best practices in children's literacy into the communities and classrooms that Kappa Alpha Psi mentors. Currently, 44 million people in the US are functionally illiterate and this is something the partnership aims to address.
The program will be modeled around Room to Read's innovative Literacy Program and will see Kappa Alpha Psi undergraduate volunteers read Room to Read provided books at select primary schools twice a month. This is aimed to build the reading and comprehension skills of students.
Such news follows a successful 2019 which saw actor Callan Farris become a Room to Read ambassador and the organisation raise $3.2 million at their 2019 Room to Read Gala. The money will be used to help 64,000 children in the non-profit's literacy and girl's education programs.
If you like the sound of Room to Read and want to offer your support, take action today. $25 can fill a bookshelf with 25 beautiful and engaging children's books. $50 teaches a child to read and write for an entire year and $300 can support a girl's education for an entire year including life skills, one-on-one mentoring, parent and community engagement, transportation, school supplies and uniform.
Find out more about the corporate responsibility of Contentworks here.