Following the success of last year's summit Contentworks Agency will be back media partnering Money20/20. Last year the event attracted more than 4,000 attendees, from 1,900 companies and 76 countries. The event will take place at the Rai Amsterdam from 7-9 June 2022 and will welcome renowned speakers, in-demand innovators and industry disruptors, all ready to drive change in the future of fintech. Fast-paced and designed to push limits from all directions, Money20/20 is where the fintech community comes to showcase their talents, network and make business links that'll drive ideas to new heights. So, why should you attend and what can you expect from Money20/20?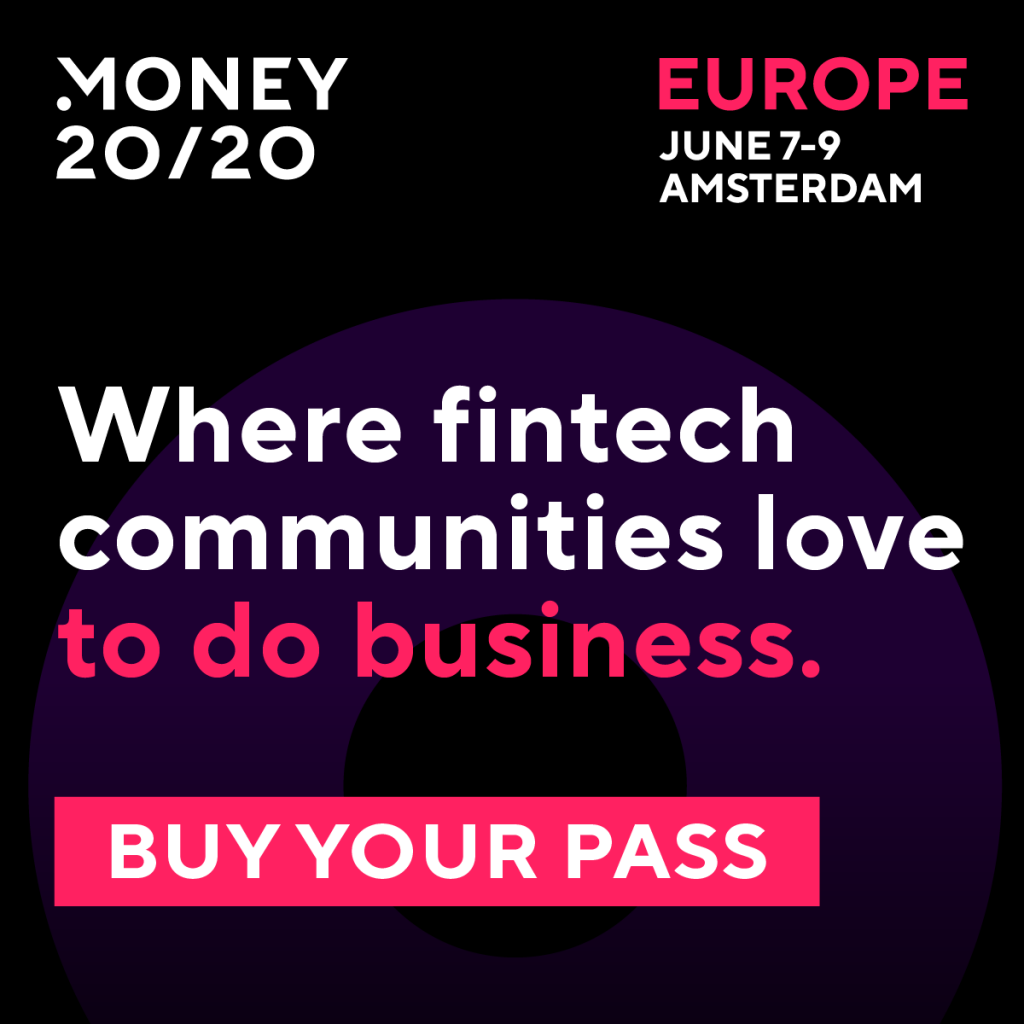 The Fintech Landscape in 2022
Before delving into the finer details of Money20/20, let's first look at why such an event is important in the first place. Research shows that the global fintech market is expected to grow at a compound annual growth rate of 23.58% from 2021 to 2025 and the global financial services market is projected to reach $26.5 trillion by 2022. This shows how the industry is very much in acceleration mode with no sign of slowing down.
The fintech sector is going through a significant and exciting evolution according to a Money20/20 whitepaper. While the last financial downturn triggered the first era of fintech, including digital banking and digital payment platforms, government lockdowns significantly accelerated digital adoption and triggered a new era, which is being referred to as Fintech 2.0. The new wave will see fintech intrinsically more connected to the economy with many companies reimagining their core fintech offerings to improve the user-experience. Ultimately, brands now need to consider new habits such as the huge shift to mobile retail which soared 30% in 2021, as well as tech rollouts such as 5G and much more.
Many fintech predictions have also been made. For example, it's thought that within three years, 5 of the world's 10 largest economies will have Central Bank Digital Currencies (CBDCs) in the market. CBDCs will ultimately complement currency in circulation, enable diversified payment formats and allow for the exchange of tokens in central bank money. Global e-commerce is also predicted to enjoy phenomenal success, reaching over $6 trillion by 2026. This will be largely facilitated by improved social media platforms with payment functionality, something that has been increasingly rolled out in recent months.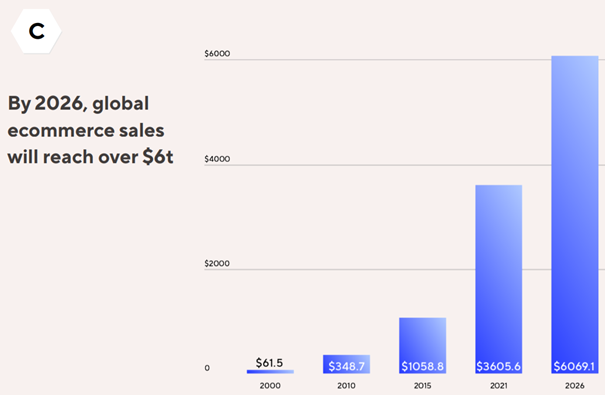 Money20/20 The Building Blocks of Fintech 2.0
Exceptional Networking and Brand Exposure Opportunities
As you can see, the fintech sector is moving at a fast pace. And that's why Money20/20 is an unmissable event. Over the course of three days, you'll not only see exhibitions from world-class fintech brands, but you can also get increased brand exposure in front of a like-minded audience. Whether you're a sponsor, exhibitor or attendee, this is your chance to network, form bonds and accelerate your love of fintech like never before. In 2021, over 7,100 one-to-one real-life meetings were arranged, not to mention all the spontaneous chats and business card swaps that took place throughout the day.
Expert Speaker Panel
From CEOs and founders to analytics experts, influencers and global ambassadors, you can expect a knowledgeable speaker panel guaranteed to share some jaw-dropping insights from the world of fintech. With discussions and debates in full swing about a wide range of topics, you can hear first-hand about how the industry is progressing and discover what the future may hold for some of the world's biggest fintech firms. The full speaker line-up and schedule will be issued nearer the event date, so watch this space and get ready for intelligent, fiery and stat-filled discussions. Expect unorthodox ideas, plenty of boundary pushing and ground-breaking stories.
Contentworks and the Fintech Space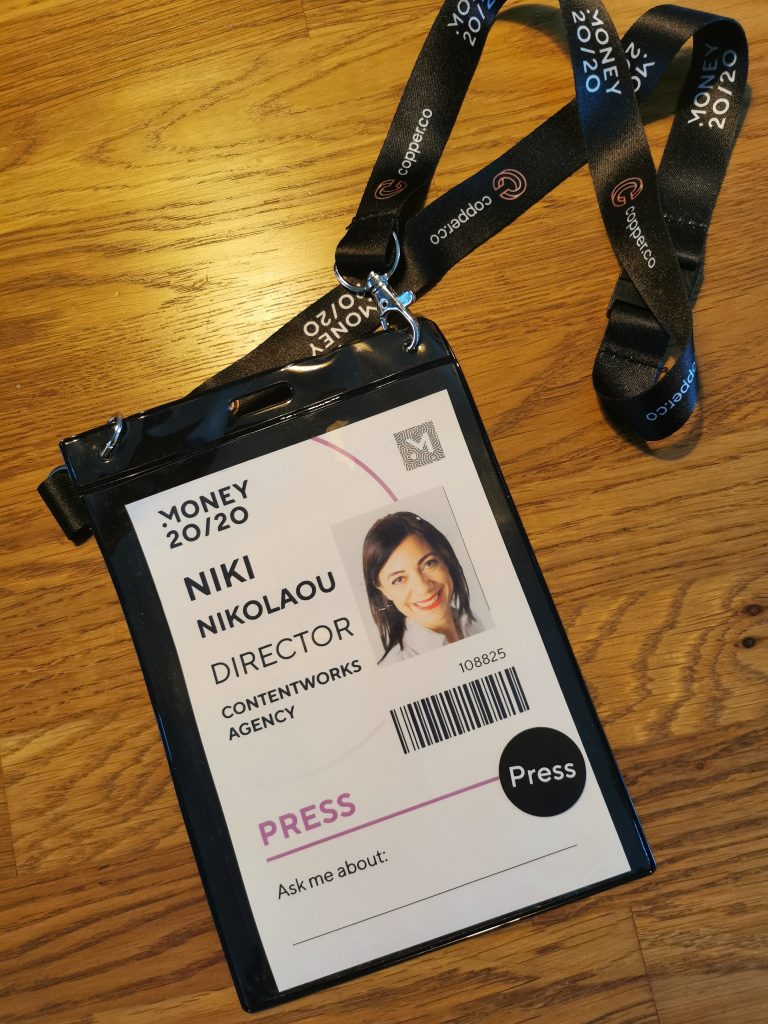 As a leading content marketing agency for the finance and fintech space, we're ideal media partners for Money20/20. Meeting with fintech thought leaders and following trends, helps us to deliver the very best marketing for our clients.
Equipped with the most relevant statistics and industry insights, we provide winning strategies and management. We've worked with many global fintech brands and offer services from web content and articles to videos, e-books, whitepapers and social media.
As media partners, we'll be providing regular updates of Money20/20 via our social media channels including Twitter, Facebook and Instagram, so tune in for all the latest news when the event kicks off in June.
Don't forget to choose your Pass for 2022. Book now for exclusive Early Bird offers and apply to attend the full show at a discounted rate. Attending the event? Send us a message.
We'd love to hear from you!