Europe's biggest Fintech event has just come to a close. It was an incredible 3 days of world-class speakers, networking opportunities and some of the best food Contentworks' Director, Niki Nikolaou, ever had at an event! It took place in the beautiful city of Amsterdam, 21-23 September, 2021 at the Rai conference centre. As well as a lot of ideas and innovations flying around, there was clearly a lot of business being done. Here's a quick recap from Niki who attended the 3 days as part of the press and Contentworks as media partner. Money20/20 – The highlights (hint, there were lots)
Day 0
Quick pop in to pick up my badge to avoid possibly long queues on the first day. Even with 4000 people in attendance and extra safety measures in place, the Rai Amsterdam is a well-oiled machine that knows how to run large-scale events smoothly.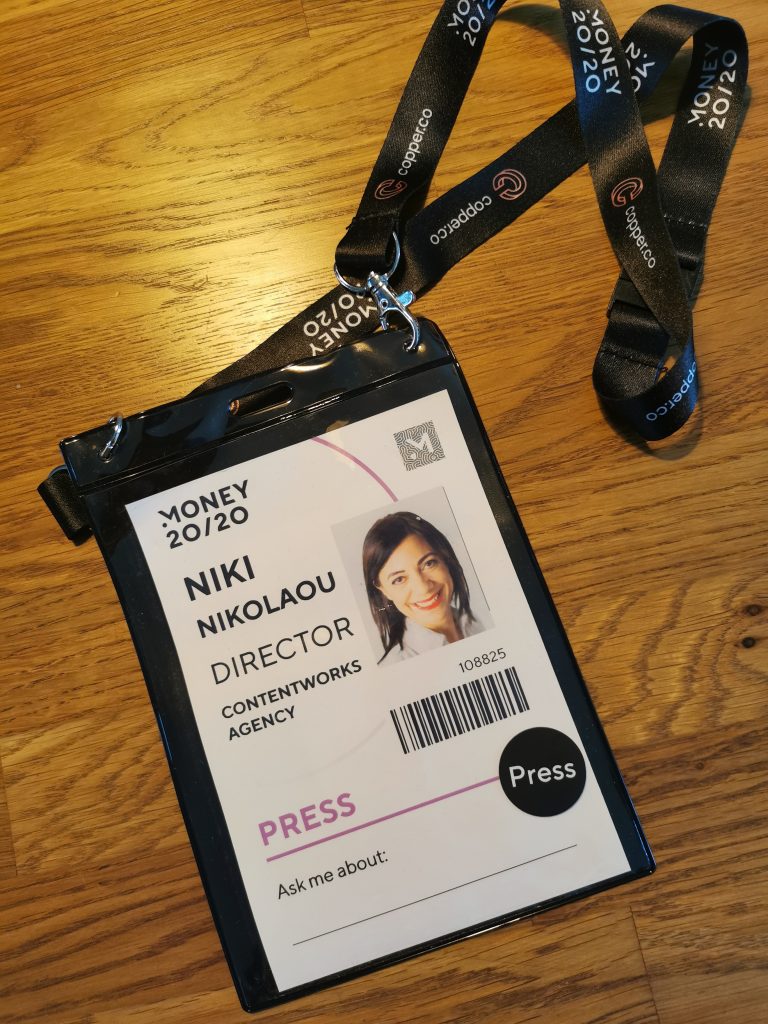 Day 1
People were clearly happy to be back to live events and we were spoilt for goodies. A number of high-profile talks across the 3 speakers' rooms meant I had a hard time picking between sessions. I kicked off the expo with a great session with Andra Sonea of FintechOS, EimearO'Connor of FORM3 and Megan (Caywood) Cooper of Barclays. The discussion centred around what companies need to do to modernize from a technological perspective and what partnerships to consider – including unorthodox ones from outside the industry.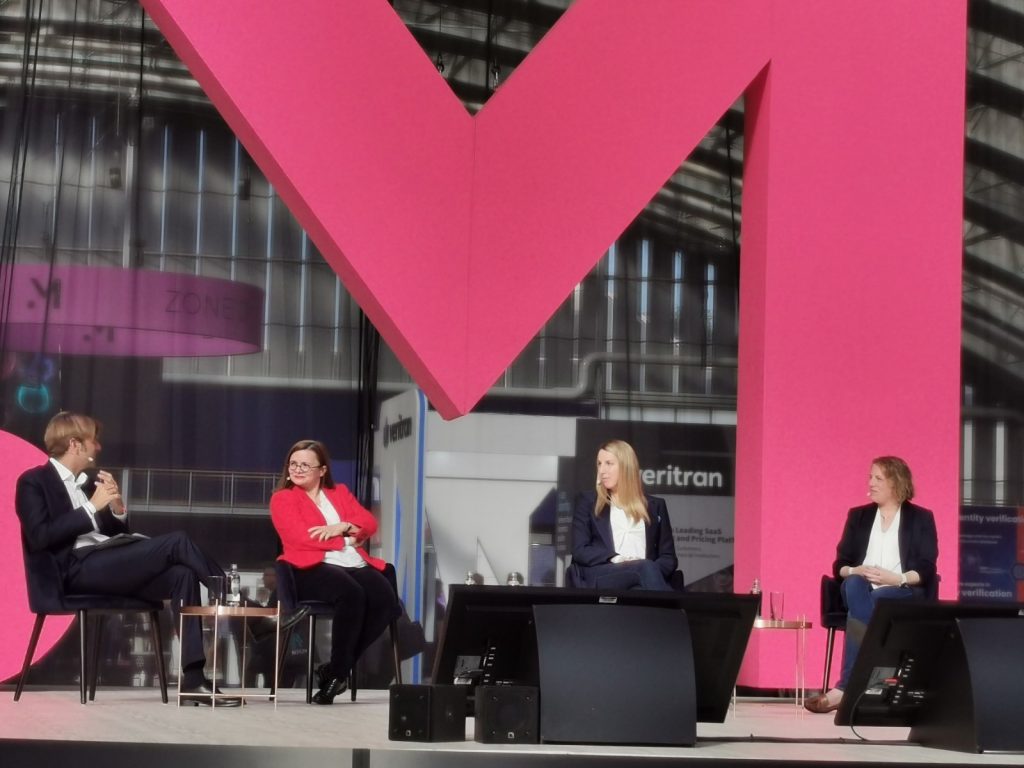 Partnerships was a recurring theme in many of the talks during the 3 days. How to identify the right partnership and how to make it work.
There was an element of super star presenters, with some sessions filling up fast. I Managed to catch a great session between Francesco Simoneschi, founder at TrueLayer and Matt Henderson of Stripe on designing the next global payment rails – where to start and what we need to do.
Discussing unexpected partnerships was another insightful panel with Arunan Tharmarajah of Wise, Siri Børsum of Huawei, and Sendi Young of Ripple. From what I see, an excellent panel moderator is key to getting the conversation flowing and Colin Payne of Capgemini Invent did a great job here.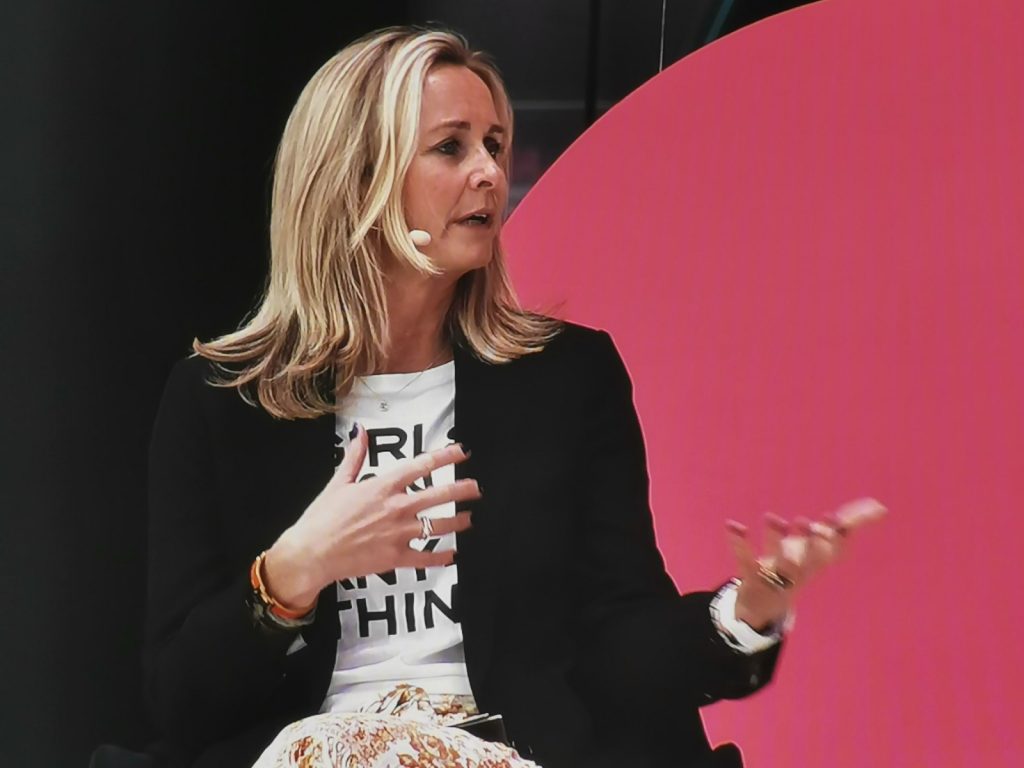 But it wasn't just about the great speakers, it was about networking and meeting new people.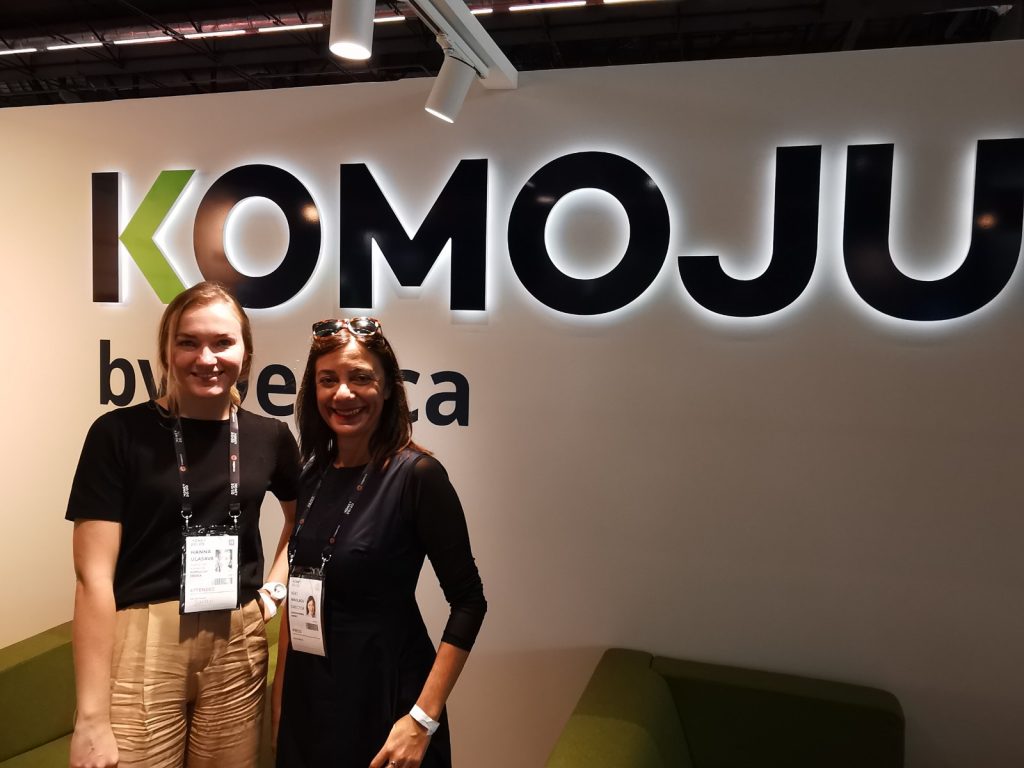 And finally getting to meet some clients in the flesh!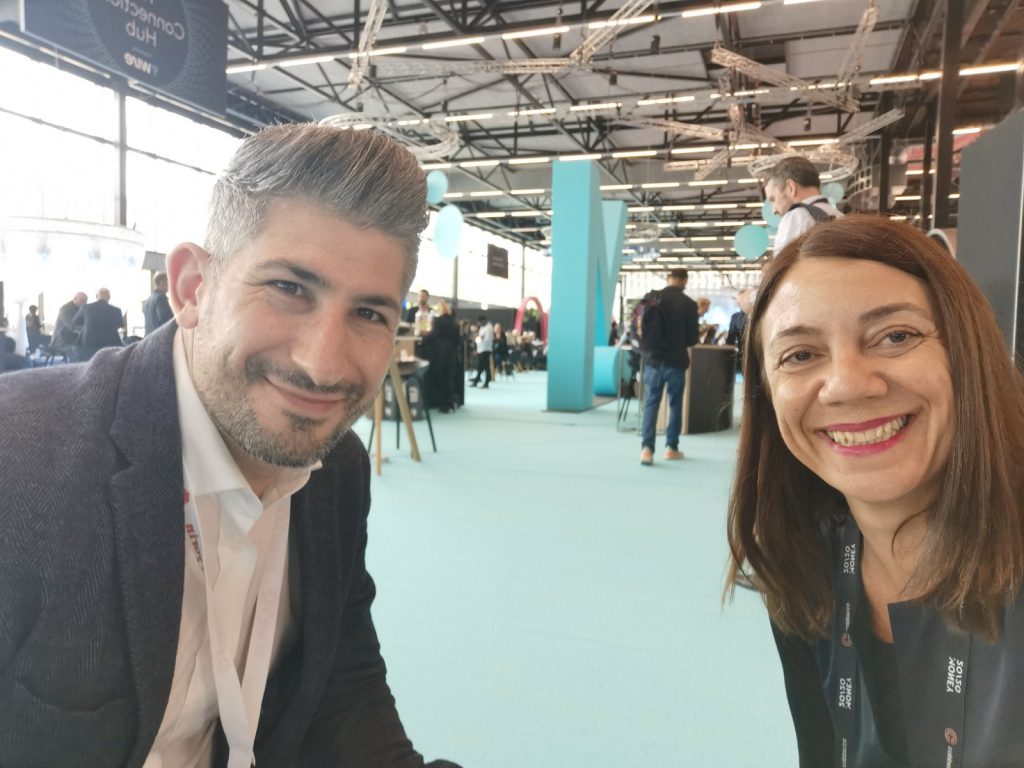 As well as getting to enjoy a wide variety of exotic food.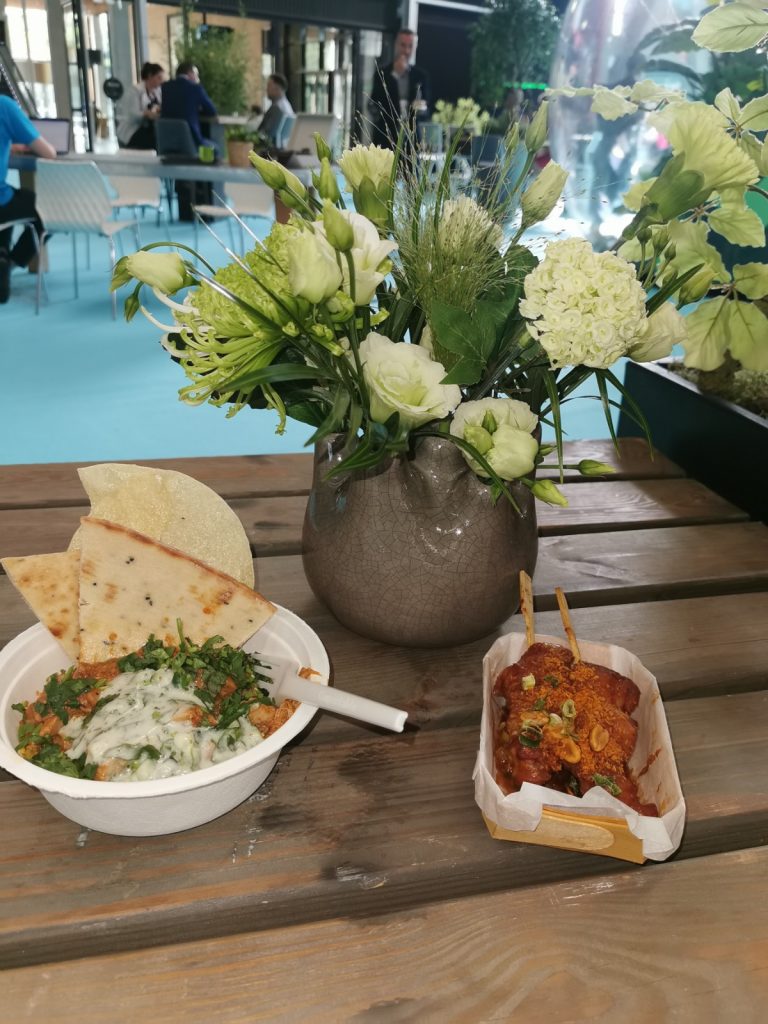 "We were happy to media partner with such a great event. It managed to be large scale and intimate at the same time and the organization was impeccable." 
Day 2
The second day saw me settle into my groove of running between talks and meeting some great people. As part of Money20/20, Rise Up is an initiative that supports women leaders in the space.
I was really pleased to get the chance to listen in on some of these sessions and meet the lovely Georgia Kyprianou of TSYS.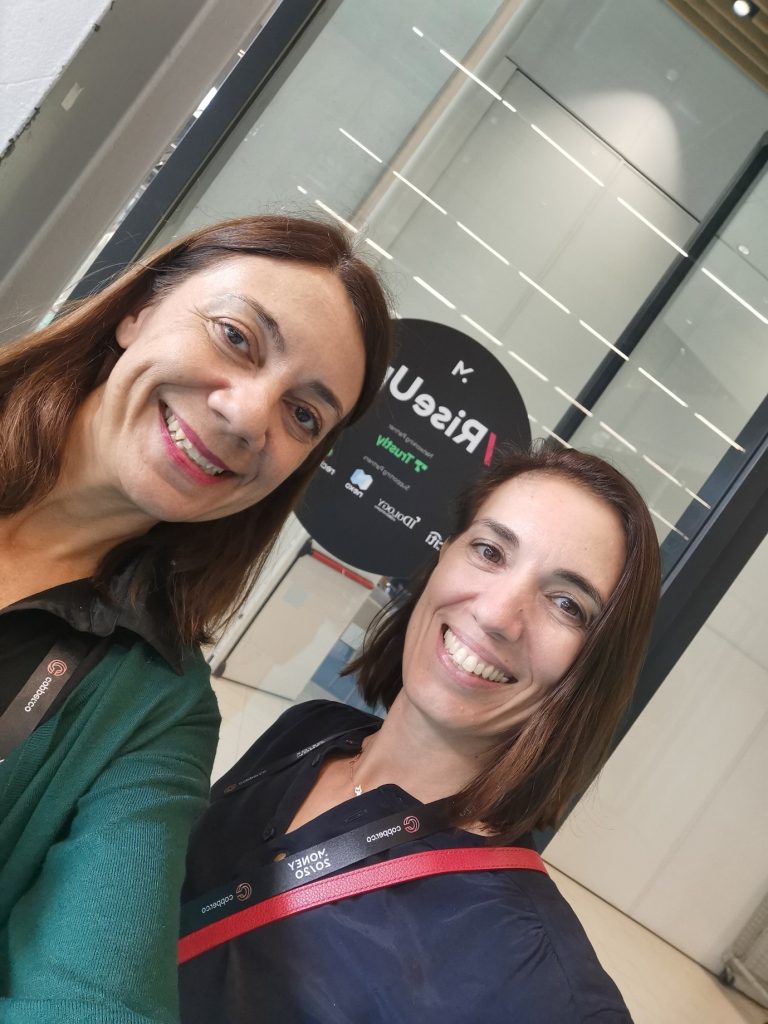 Inclusion and diversity was a theme that went across the entire expo with a great mix of speakers including the chance to hear from the Italian Minister of Innovation & Technology Transformation, Silvana Filipponi.
A real highlight was hearing CNBC's Karen Tso leading the talk with Mollie Payments founder Adriaan Mol and CEO Shane Happach. It was a refreshing and honest discussion about founders stepping aside for more experienced CEOs to drive the business forward.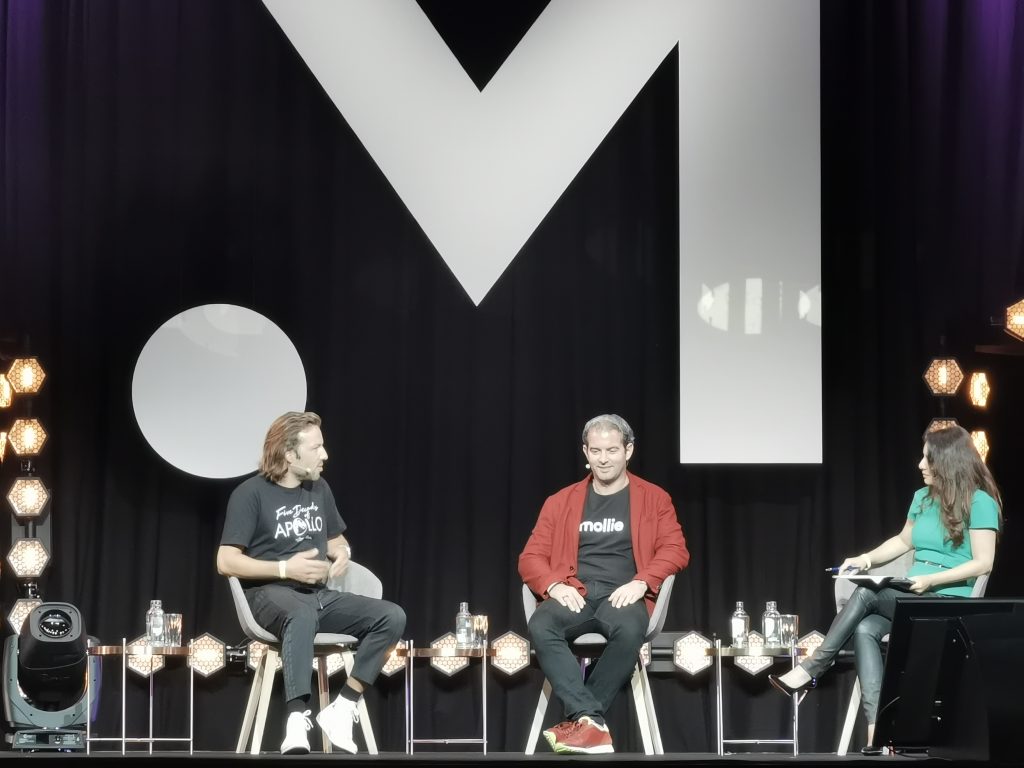 Speaking of refreshing authenticity, Shola Akinlade of Paystack and Hugo Amsellem of Jellysmack had very candid discussion of fintech opportunities in Africa. More from the region came from a headline session earlier in the day with Oluggenga BG Agboola of Flutterwave and Tosin Faniro-Dada from Endeavor Nigeria.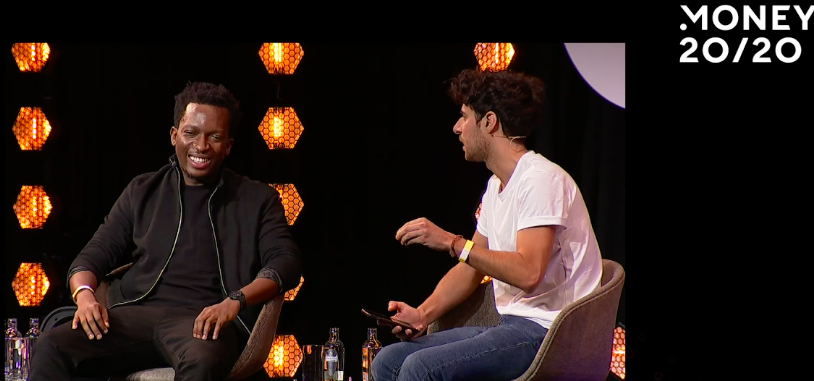 Day 3
After a fantastic 2nd day, I was a dubious how day 3 would go – would fatigue set in? Not by a long chance. I caught a great panel on aligning business to customer outcomes with Odunayo Eweniyi of the brilliantly named Piggyvest, Ali Niknam from bunq, Freddy Kelly of Credit Kudos, Georgia Stewart of Tumelo, and Rob Moffat of Balderton Capital. Sometimes the least expected combinations of speakers make for the best sessions.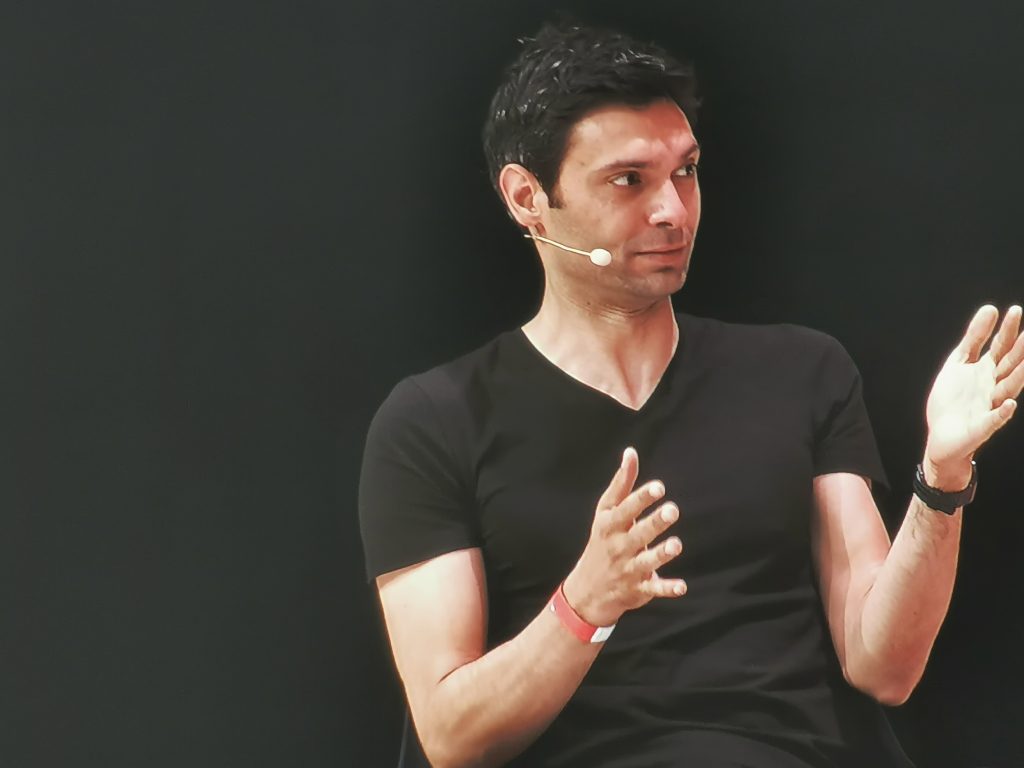 As well as the new fintechs, there was a good mix of traditional institutions. Not all of them are being left behind as was proven in a very impressive talk with Ana Botin of PagoNxt (a Santander Company).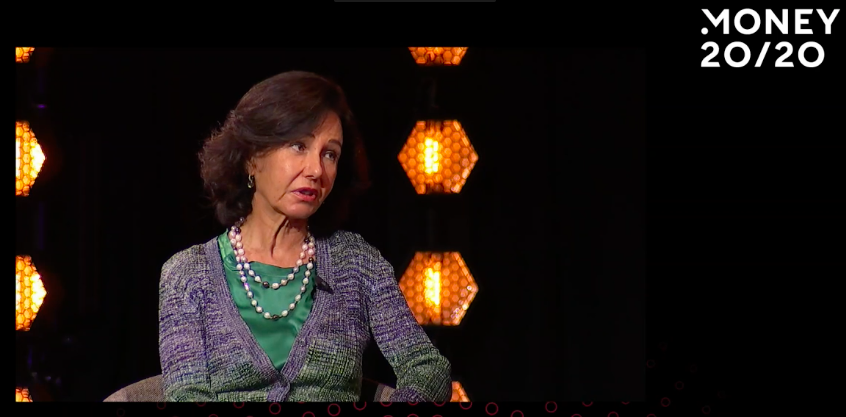 Money20/20 Europe was an excellent expo and one we'll be sure to visit again. Congratulations to the organisers, the speakers, exhibitors and all the attendees for a fantastic 3 days.
"You have been great as partners so we look forward to working with you for Money20/20 2022."
Talk to our team for expert fintech and financial services content marketing. We stay updated on the latest news, events and trends to deliver high impact content and social media marketing.