Reputation is everything in business and maintaining a pristine image is a tough task.  We live in a world with an instant content sharing culture and very few PR disasters, even minor ones, disappear without first being plastered all over social media.  It's essential to know how to deal with PR disasters especially in the crypto sphere where fraudulent behaviour, hacks, and scams are rife. Our Crypto PR Disaster Survival Guide will walk you through how a PR disaster may occur and what you can do to get yourself 'crisis ready'.
A Crypto PR Crisis Can Hit You Unexpectedly
Twitter is essentially the voice of the cryptocurrency world. It's where Tim Draper predicted that Bitcoin would be worth $250,000 by 2022 and it's also where anti-virus pioneer John McAfee confidently declared that the BitFi hardware wallet could not be hacked only for it to be hacked a few weeks later. Twitter is where the conversation is and 71% of Twitter users are on the platform searching for news. Spreading the news is especially important in the crypto sphere since $9 million is lost to scams daily and a third of all crypto exchanges have been hacked at some point.
When Bitconnect, a crypto-currency-lending scheme, vanished in an exit scam which led to a loss of close to $250 million, the conversation was alive on Twitter and when Bithumb was hacked and lost coins worth about $13 million, updates were flowing in even as the hack was still happening.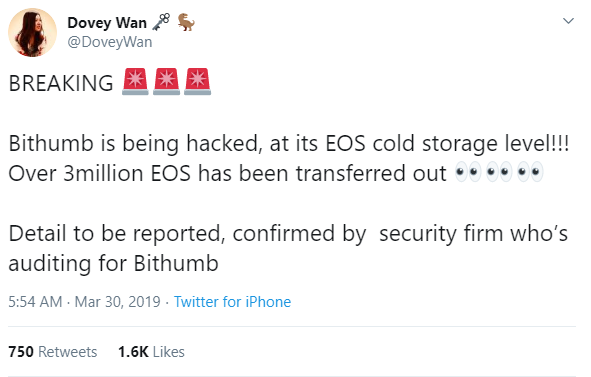 This is not unique on Twitter as quick updates and timely news are the order of the day.
Twitter has the power to spread news rapidly but this power is not limited to just the good news. Twitter and crypto are a great match when it comes to sharing news, reports, and warnings but when it comes to PR, things can turn sour pretty fast.
When word got out that TRON supposedly plagiarised its white paper from competitor Filecoin, the crypto start-up received so much backlash on Twitter.
The scandal escalated to such an extent that TRON boss, Justin Sun, had to step in and explain that the issue was a result of poor translation.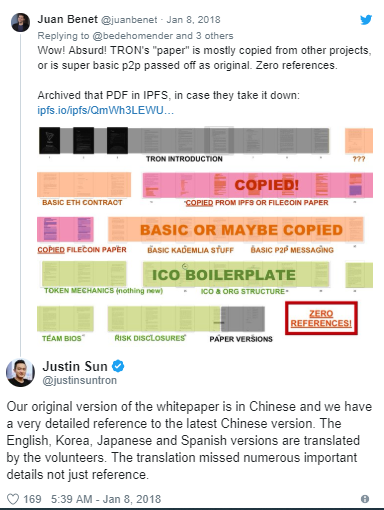 Additionally, many crypto thought leaders are on Twitter and so any error they spot can go viral instantly. When talk of TRON's plagiarism claims spread, Litecoin creator Charlie Lee retweeted the news and this brought even more attention to the scandalous claims.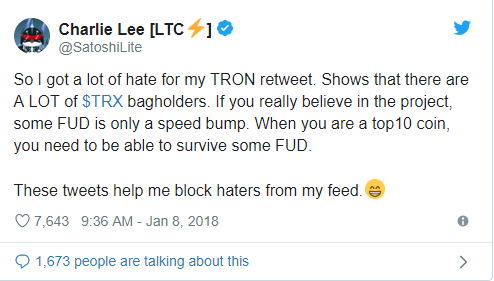 You probably won't have to deal with any major PR disasters if your business is legit and you offer quality crypto services but there is always the possibility of running into some relatively minor crises. When it comes to PR, no crisis is too small and it's best to always have a plan for dealing with whatever may come.
What Does A PR Disaster Mean For Your Company?
Businesses of all types have to deal with PR crises and those in the cryptosphere are not immune. Japanese crypto exchange Bitpoint was hacked recently. The hackers got away with $32 million and over 45% of the exchange's customer base was affected by the hack.  Bitpoint admitted its inability to stop the hack and apologised for it but it lost its reputation. Consumer trust and trade have dwindled as a result and the exchange is currently trying to win back consumer loyalty and confidence.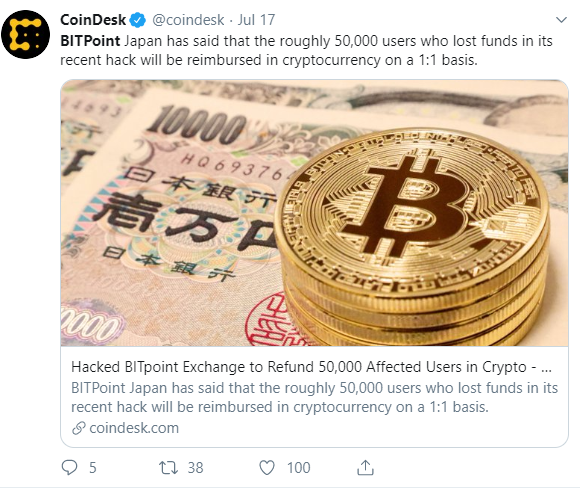 A PR disaster almost always spells some loss of reputation and trust among consumers but other factors will depend on the size of your business. However, for most businesses a PR crisis affects cash flows in a way that may even threaten the future of the business. In such cases, the line between failure and living through the PR storm is thin and this why every business needs to have the PR disaster survival essentials.
PR Disaster Essentials
No PR crisis will affect each company the same and the effects of any crisis vary with each company. However, there are some essentials that every company should have.
#1 A crisis plan
Having an outline of what to do when disaster strikes will save you time and help you avoid making decisions that may seem right but end up causing even more trouble. A PR plan can help your company survive.
Your plan should include a first response strategy. It's important to issue a swift statement that acknowledges the problem. For example, Changpeng Zhao, CEO of Binance (the largest crypto exchange by trade volume) recently issued a concise response after it was alleged that consumer data had been leaked.
Such a statement is reassuring and helps calm people while investigations are conducted and solutions are being formulated.
Being concise when responding to a crisis is also vital. Changpeng Zhao probably learnt this from a previous crisis when hackers stole $40 million worth of Bitcoin from Binance. By saying too much, the CEO fuelled concerns among clients after openly discussing his thoughts on responding to the hack by incentivising a blockchain reorganisation. Needless to say, the response didn't go down very well and he had to issue an apology. Saying too much can aggravate people further and so it's important to keep everything short and simple.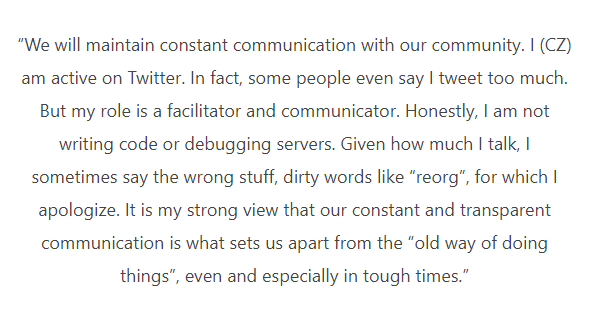 See our checklist for fixing your PR disaster for some tips on what to include in your crisis plan.
#2 Complete honesty
People are more likely to forgive a company that apologises for its mistake and outlines how it plans to operate going into the future. The same cannot be said for a company that tries to cover up things up.
It's important not to cover anything up because the cryptosphere is already surrounded by many lies and scams. Word is already out that only about 12% of crypto exchanges tell the truth about their trading volumes and with crypto scams tripling in a year, it's now more important than ever to use honesty to build trust. No matter the repercussions of your PR crisis, it's important to always stick to the truth.
#3 A long-term content marketing campaign
A PR crisis doesn't just disappear and it may even end up hurting your search engine search results for a long time. To reduce the adverse effects of a PR disaster on your brand's ranking you need a robust content marketing campaign to not only improve ranking but to increase domain and brand authority and neutralise the many negative reviews that may be floating around.
Charles Schwab is an established bank and brokerage with a solid foundation but it found itself in a PR crisis when some changes in its fee structure were not communicated properly. The company decided to use content marketing to regain trust among clients and it garnered engagement by going back to its 'Talk to Chuck' campaign. The campaign successfully revitalised the company's 'Through Client's Eyes' motto and rebuilt credibility.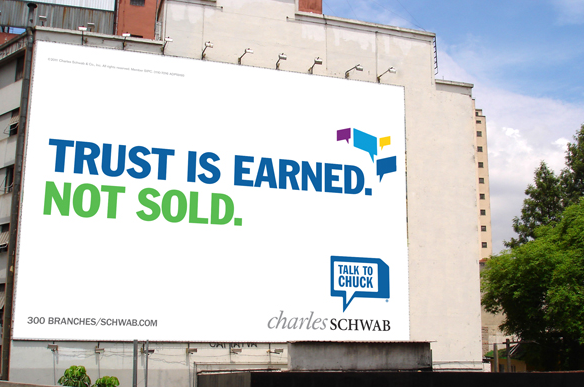 84% of people expect entertaining content that provides solutions and positive experiences and 91% of them are happy to reward brands with authentic content. By having a robust content marketing strategy that provides clients with the information they need after a crisis, you are likely to increase engagement and re-establish your brand's reputation.
Chat with the Contentworks team now for PR-tailored content marketing solutions.
#4 A plan to address all crises on all channels
When it comes to managing a PR crisis, no incident is too small. With 58% of the world's population on the internet, you never know who will see your crisis news and so it's important to have an emergency plan for all communication channels. You don't want to give anyone an excuse to smear your name for continuing business as usual on some platforms while you are still addressing your crisis.
You also need to address two more things on all your communication channels:
Always respond to the questions and comments you get during the crisis. Leave the 'No Comment' statement to actors being hounded by the paparazzi.
Never delete the content that may have caused the crisis.  News travels fast on the internet and you will only receive more backlash by trying to hide your mistake. For example, when the world's largest arms manufacturer Lockheed Martin received intense backlash for a tweet it sent out for World Photo Day it simply deleted the tweet. However, the brand soon learnt that screenshots live on.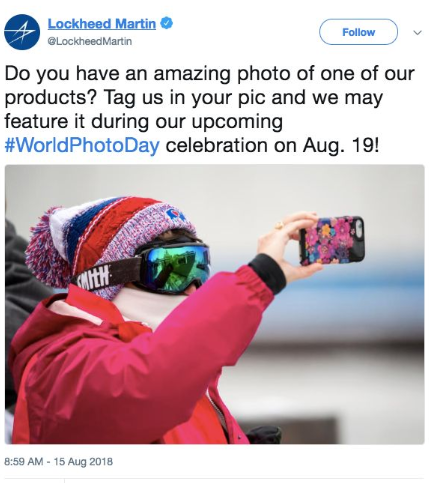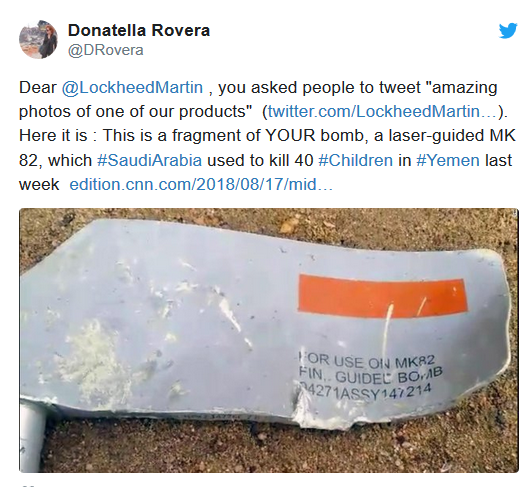 Lesson learnt: People don't forget easily. A mistake is a mistake and you should therefore consider acknowledging where you went wrong and how you'll improve going forward.
#5 Social listening and monitoring tools
We've already established the importance of Twitter but do you know that millennials make up the largest segment of crypto traders and 80% of Twitter users happen to be affluent millennials?
Social media is a big part of crypto and one sure way to plan for a PR disaster is to invest in social media listening and monitoring tools from companies like Agorapulse that can alert you to the thoughts and sentiments of customers and industry experts. This will help you jump onto any crisis quickly and it may even help you contain some issues before they go viral.
Coinbase got in trouble when it acquired Neutrino to improve its security. When it was discovered that part of Neutrino's management team had once led projects for the Hacking Team, which is known for some human rights abuses, there was backlash and people started deleting their Coinbase accounts.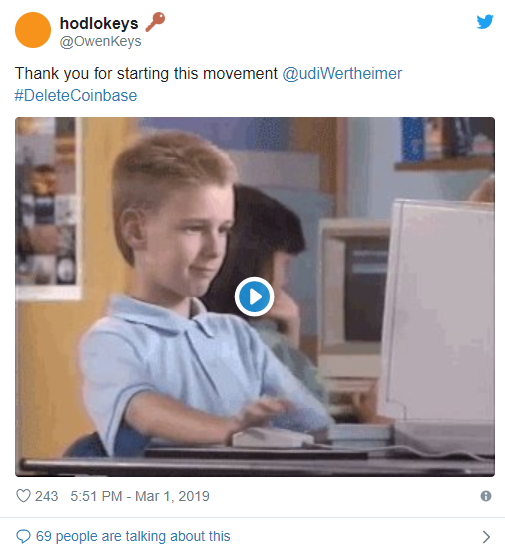 Fortunately, Coinbase had robust social listening tools and was able to monitor the situation on social media. CEO, Brian Armstrong responded appropriately and this saved the company further losses. Coinbase even got some positive reviews for being able to respond to the situation and make the appropriate changes.
These survival essentials will give you the upper hand should you ever find yourself facing a PR disaster. Read PR Crisis Management for Financial Services for some additional dos and don'ts in times of PR disaster.
If Disaster Strikes, Handle It Gracefully
When it comes to PR disasters in the cryptosphere, it's often not a matter of 'if it happens' but 'when it happens'. A crisis is likely to be an even bigger problem for crypto exchanges in their early stages, because dealing with a crisis while trying to establish a brand is likely to destroy that brand. It's important to handle any disaster gracefully because a loss of reputation may mean the end of business.
With the right strategy and preparation, you can avert both financial and reputation damage when you find yourself in a crisis. Get in touch with the Contentworks team for social media management and PR solutions tailored to the crypto sector.