September in the finance sector can be a busy period and it's important to stay in-the-know. Hopefully, you're fully up to speed with what happened over summer and are set for our next Regulations Roundup – September 2019 as the buy-back spell commences. Here's the latest:
As one of the most famous sayings in the stock market goes, "Sell in May then go away – don't come back to St Ledger's Day." This acknowledges the summer market slump but also signals a significant buy-back, with St Ledger referring to a famous British horse race which takes place in September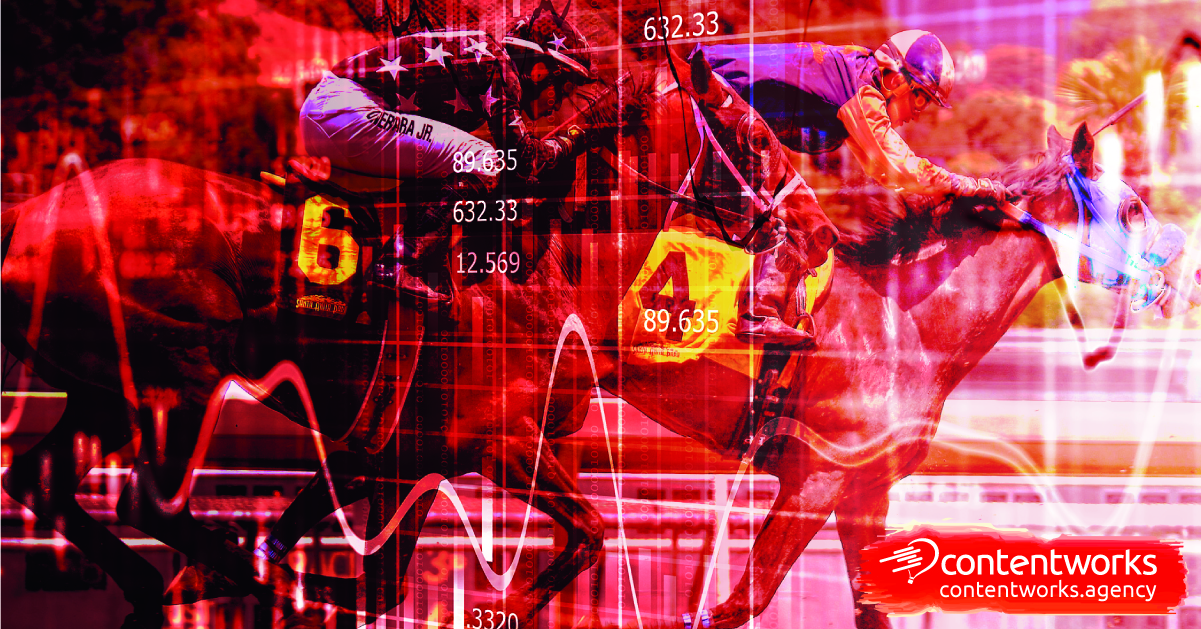 ASIC Tightens Product Intervention Measures
Going one step above ESMA, the Australian Securities and Investments Commission (ASIC) has taken strict product intervention measures. Firstly, they've banned binary options completely. Brokers will still be allowed to offer CFDs, but restrictions have been increased significantly. So, what are the changes?
Starting from October, new leverage restrictions will be as follows: 20:1 for forex and gold, 15:1 for stock indices, 10:1 for commodities except for gold, 2:1 for cryptocurrencies and 5:1 for shares and all other instruments.
When a client's equity falls below 50% of the total initial margin required to maintain the open positions, brokers must trigger a merging closeout of one or more of the customer's trades.
Brokers are forbidden from providing any sort of incentives to traders and risk warnings must be visible and easy to understand. All trading platforms must display the total position size and overnight funding costs related to open positions in real-time.
Pricing methods and execution methodology must be disclosed.
Such measures have been triggered by rapid industry growth in Australia as well as significant complaints from customers regarding binary options and CFDs. The below table shows the rise in complaints to ASIC and the Australian Financial Complaints Authority (AFCA).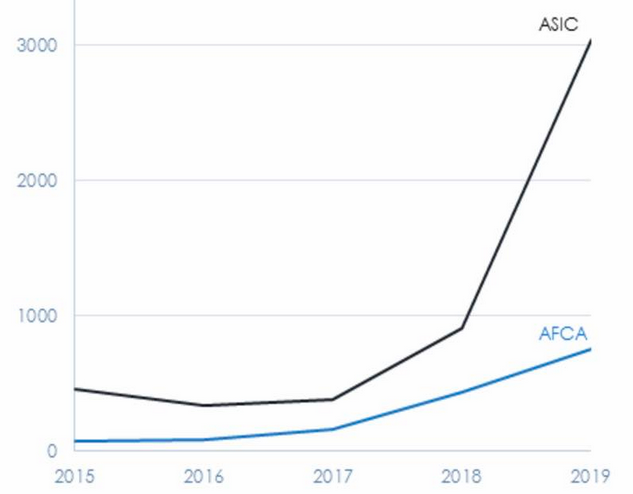 Top Tip for Brokers:  Watch Australia! Australia's 20:1 FX leverage limit is more restrictive than the current 30:1 limit for FX pairs in Europe – but this could change. ASIC rules will come into force from 1 October. Final changes in reaction to the response from the industry will then be made and companies will have between 20 business days and 3 months to change CFD offerings.
Japanese Regulator FSA Announces More Crypto Regulations
Japan's Financial Services Agency (FSA) is looking to optimise the country's crypto regulations as well as improve crypto ties with other international authorities. The regulator will join forces with JVCEA (Japan Virtual Currency Exchange Association) to undertake stricter monitoring of crypto exchanges. Special focus will be given to the cyber security infrastructure following significant high-profile hacks of Coincheck and BITpoint. New and effective monitoring measures can be expected in the near future.
Recently, JVCEA has spoken openly on the G20 platform about creating a database of international regulatory bodies to encourage effective communication. The overall aim is to create a cryptocurrency ecosystem that remains updated with the hottest market trends.
Top Tip for Brokers: Follow relevant Twitter account such as @CoinDesk, @BitcoinMagazine and so on for the latest industry news. News of hacks and scams can often signal that there will be regulatory updates in the future. And when these are set in motion, staying updated will help you to navigate the industry with confidence.
Swiss Regulator Gives Green Light to Bitcoin Banks
The Swiss Financial Market Supervisory Authority (FINMA) has issued banking and securities dealers' licenses to two "pure-play blockchain service providers" for the first time. The two new Bitcoin banks have been announced as SEBA Crypto AG, which is registered in Zug, and Sygnum AG, which is registered in Zurich. They will be able to offer banking services for institutional and professional crypto clients under regulatory supervision.
Andreas Amschwand, Chairman of the Board of SEBA, commented: "The banking licence of the Swiss Financial Market Authority FINMA is not only a milestone for SEBA, it sets a new standard for banking in the Blockchain and digital asset economy." Such positive sentiment was supported by Luka Müller-Studer, Sygnum's Co-Founder and Chairman who said: "By methodologically incorporating digital assets into traditional banking, and injecting much needed DLT-driven agility, Sygnum is accelerating the development of an important new asset class."
Top Industry Events for September 2019
Black Blockchain Summit 2019 – September 9th and 10th – Washington DC
DeFi Summit – 10th and 11th September – London
Crypto Connection – September 12th – New York
Blockchain Live 2019 – September 25th – London
If you enjoyed this Regulations Roundup – September 2019 update, share it with your friends and colleagues. Contact the Contentworks team for financial services content