Brands are realising the power of social media, but Instagram is a channel that few have mastered. Knowing that Instagram rocks is one thing. But keeping your campaigns fresh with diverse, eye-catching content is another. Instagram has some cool features that allow you to create outstanding campaigns on the same level as the big brands, all without breaking the bank. Here are 5 of the best Instagram campaign ideas to inspire you.
Instagram Campaign Idea #1: How-Tos
Don't you just love it when someone cuts through the jargon and shows you exactly how to do something? Your audience is no different. They will appreciate how-to tutorials that give them all the essential information together with the exact steps on how to use a particular product. You can include these tutorials in your Instagram stories or saved stories.
As with most things, Instagram how-tos have evolved. Tutorials were once mainly used for products that can be physically demonstrated. This usually meant that products in the crafts, food, fashion, tech, or beauty niches got tutorials. Things have changed since then.
One brand that is rocking it with how-to tutorials in a seemingly tough-to-demonstrate niche is Swell Investing. Their simple and fun financial tutorials make the financial sector more approachable and, well, less intimidating.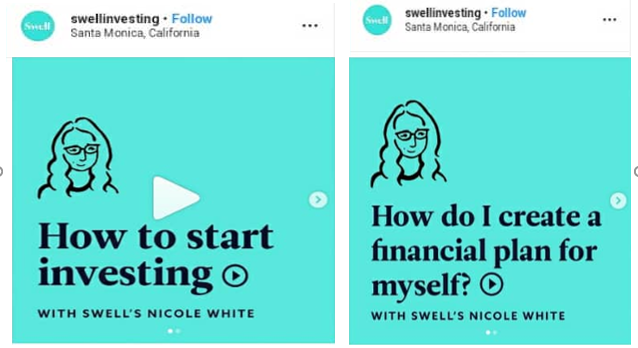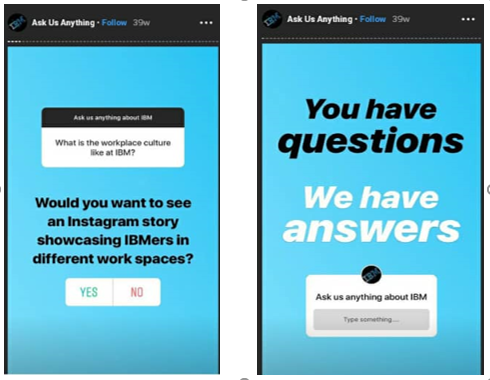 Top Tip: Remember to up your game with visuals especially if you are presenting something technical like finance.
Key Takeaway: Keep everything entertaining, focused and memorable. The last thing your audience wants is to sit through a long-winded, dull, and boring video. Yawn.
Instagram Campaign Idea #2: Behind the Scenes Videos
Competition is fierce, so you've got to stand out. To do this think about the following. What makes you unique? And why should your audience go with your products and brand?
Behind the scenes videos are an excellent way to set your brand apart. You can use them to showcase your brand's personality, the faces behind your products, your work environment, your take on a particular event or holiday, or how you go about creating quality products for your audience.
Brand operations tend to be detached from the consumer. But behind-the-scenes videos can give your brand a real-person feel. Your audience will love social media interaction with real people rather than a faceless brand name.
Even big brands like Adobe are using behind the scenes to tell their story and capture the essence of their work. Adobe becomes instantly more likable by showing support for women who are sometimes under represented in the tech sector.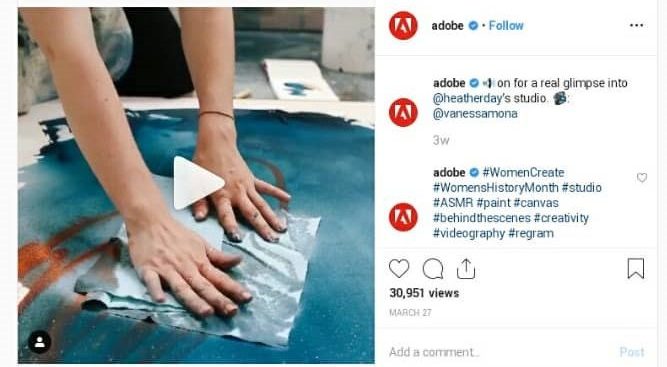 Top Tip: Make sure to connect with your audience's comments to build relationships and to create genuine interest in your products.
Key Takeaway: Keep it real and free-flowing. The last thing people want is something scripted.
Instagram Campaign Idea #3: Boomerang
You know how a boomerang returns to the thrower? A few years back, Instagram released Boomerang, an app that mimics a real boomerang by creating short, auto-looping videos.
Boomerang is great for isolating an object, technique, or scenery in a way that says 'you should definitely have this'. It is great for introducing a product, people, a skill, or even a single product feature. If you want something to stand out, then Boomerang is a great choice.
The biggest upside of Boomerang is that you can create a professional studio feel without the need for any fancy camera equipment. Better yet, there's something about the mood created by Boomerang that is awesome for creating high engagement.
The Island View is making it big on Instagram with Boomerang. Although the brand is still relatively small, its engagement is high due to the captivating scenery created by using Boomerang in most cases.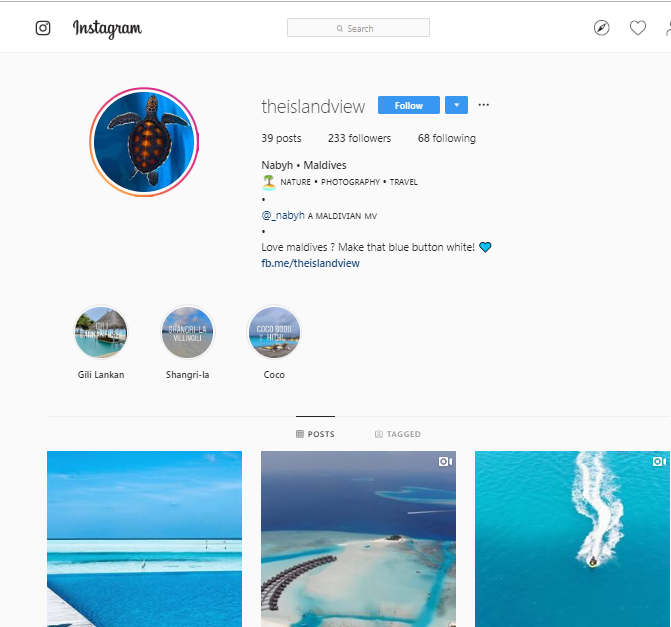 Top Tip: Use Boomerang to enhance engagement and give your social strategy a new dimension.
Key Takeaway: Boomerang is ideal for capturing that one thing you want to stand out. Do not clutter it with information; just let it speak for itself.
Instagram Campaign Idea #4: The Ask Me Anything (AMA) Feature
Instagram introduced a cool interaction sticker feature called Questions in July 2018. This sticker can be integrated into your stories and it allows your followers to ask you questions. The reverse is also true, and you can use the sticker to ask your audience specific questions about your brand.
AMA sessions are a great way to know what your followers want. This makes it easier to tailor your content, products, and services to your current and prospective customers' needs. It is also great for building brand loyalty as your audience will appreciate you taking the time to find out what they want.
The AMA feature is great for brands of all sizes because after all, every brand wants growth. IBM is doing well with AMA and it even has a dedicated 'Ask Anything' Instagram category.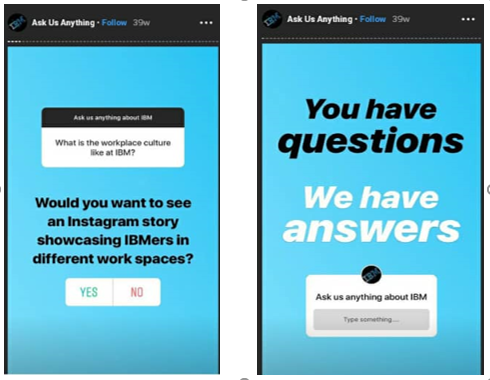 If you want to spice things up and get even more engagement, look into combining an Instagram takeover with an AMA session.
Top Tip: Honesty, open-mindedness and quick responses are crucial for nailing AMA sessions.
Key Takeaway: Be ready to answer whatever question comes up even if it is about something you did wrong and would rather forget. That means putting the right people in front of the camera. no stressy shareholders here please.
Instagram Campaign Idea #5: Put Together a Slideshow
If you are not up for making a video but aren't satisfied with the idea of a single photograph, you should consider slideshows. A slideshow is as simple as selecting multiple photos. And you have yourself something creative and more engaging than a single photo. Slideshows are awesome for countdowns, instructions or lists of different items that you want to showcase.
If Starbucks is doing it, it must be pretty good. You may not have Starbucks' advertising budget, but you probably have photos which you can use to create a captivating journey that requires no words at all.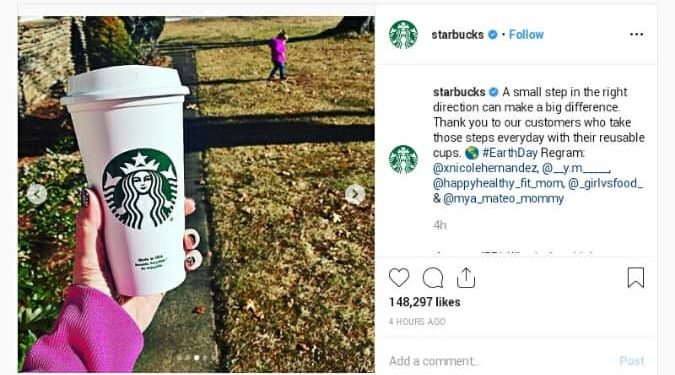 Key Takeaway: You can create a story without words using a slideshow, but be sure to use quality photographs that will draw your audience's attention.
Want to up your Instagram marketing efforts? Contentworks Agency can provide a tailored strategy for your brand. Contact the Contentworks crew today to get Socially Sorted. Want to follow the backstage adventures of Contentworks on Instagram? We would love to see you there.