Instagram is attracting well over 1 billion followers right now. An estimated 125.5 million users are expected to join the platform by 2023 in the US alone, with Germany having the most platform users in Europe at a whopping 21 million. But what makes Instagram so popular? And importantly for us, does it work for the finance sector? The answers are Instagram Stories and yes it does work. So, let's delve into the stats and take a closer look at 5 Finance Brands who Aced Instagram Stories.
Instagram Stories – The Stats You Need to Know
There are so many wonderful features on Instagram from IGTV to customisable selfie filters promoted by the likes of Kylie Jenner. Instagram Stories, however, introduced back in August 2016 with the Live feature spicing things up further in November of the same year, has taken the platform to new heights. Here are the stats to showcase the tool's success.
500 million users now use Instagram Stories every single day
The average posting frequency for Instagram Stories is 2.3 posts per week
Instagram Stories accounts for 34% of Instagram's sponsored content
3% of US businesses plan to use Instagram Stories this year
15-25% of people swipe up on a link in branded Stories
One-third of the most-viewed Stories are from businesses
36% of businesses use Instagram Stories for product promotion
59% of brands link Instagram Stories to a shoppable page
So, as you can see Instagram Stories is a hugely popular social tool that can be used to promote businesses and link to shoppable products. It's a great way to interact and engage a target audience looking for more than static content. But how can you squeeze the most out of this platform? Here are 5 Finance Brands who Aced Instagram Stories.
#1 FXTM
An impressive 43.5% of forex traders are aged between 25-34 years old. So, it makes perfect sense for forex companies to have a strong presence on millennial-friendly platforms. Instagram is just that, with half of the global Insta population worldwide being aged 34 years or younger. FXTM is a forex trading company maximising their social efforts through Instagram Stories. So, what are they doing right?
Rife with scandal and scams, the FX industry is often viewed with skepticism. One way to overcome consumer hesitation is to showcase the authenticity of your brand. This means switching hardcore sales messages for a more relaxed, behind-the-scenes approach. This will humanise your company and form a closer bond with consumers. FXTM do this well through their team-focused hashtag on Stories which focuses on 'out of office' activities. That's in addition to fundraising efforts and the celebration of events such as International Women's Day.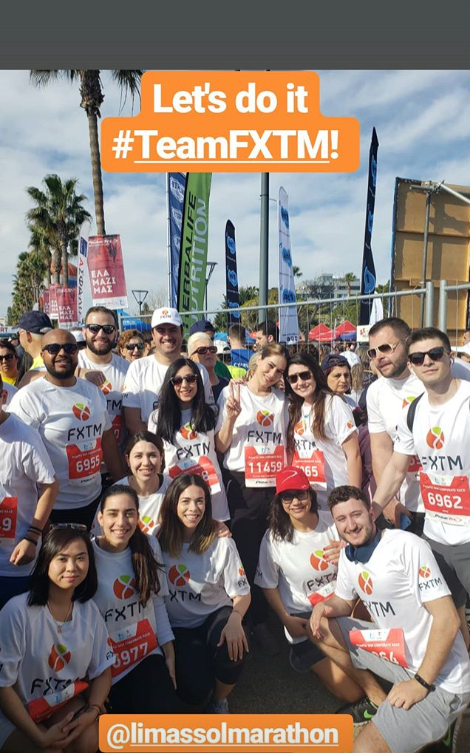 Top tip: 90% of millennials own smartphones. Instagram is a free app and Stories is free to use too. Therefore, incorporating this tool into your social strategy is a quick and easy way to boost brand awareness and engagement.
Another way to draw in your audience is by telling a story with a beginning, middle and end. FXTM did this by sponsoring The Long Swim completed by lead partner Lewis Pugh. This has since been added to Story Highlights and therefore appears on the company's main Instagram page.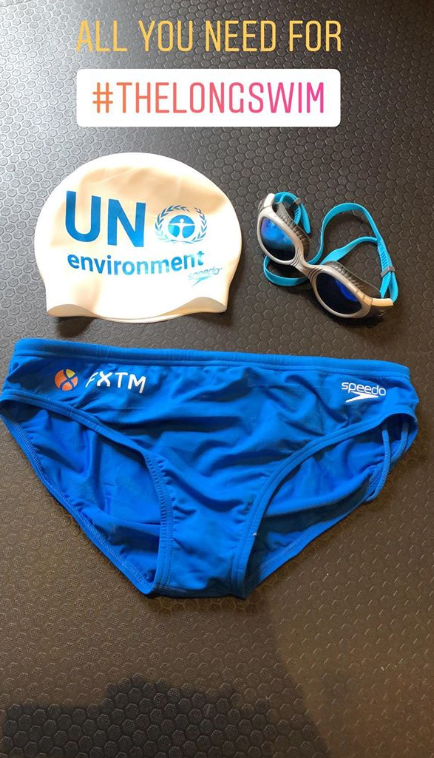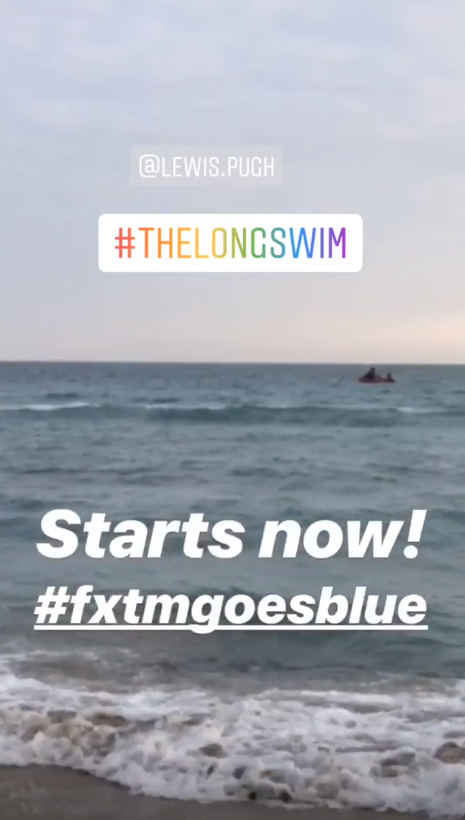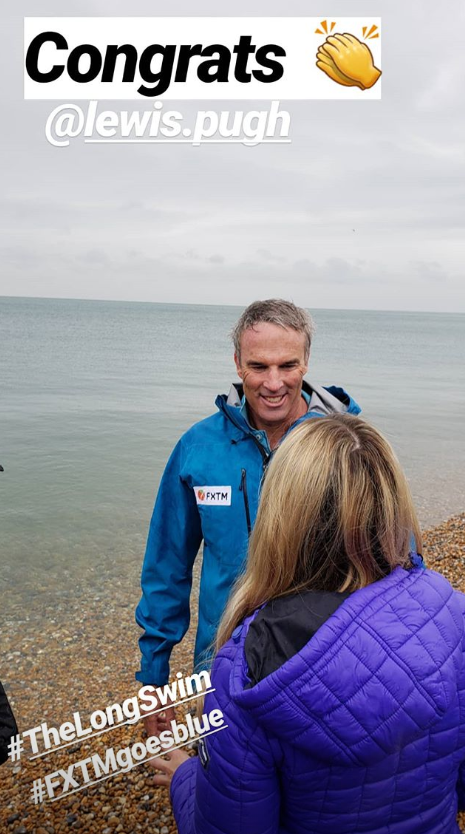 Top tip: Instagram Stories last 24-hours. But, by adding them to Instagram Highlights, you can continue to drive engagement.
#2 Chase Bank
One of the most effective ways to boost brand engagement is by using stickers on your Instagram Stories. 60% of businesses use an interactive element in their Stories each month, so to stay on trend and not be outdone by competitors it's important to keep up.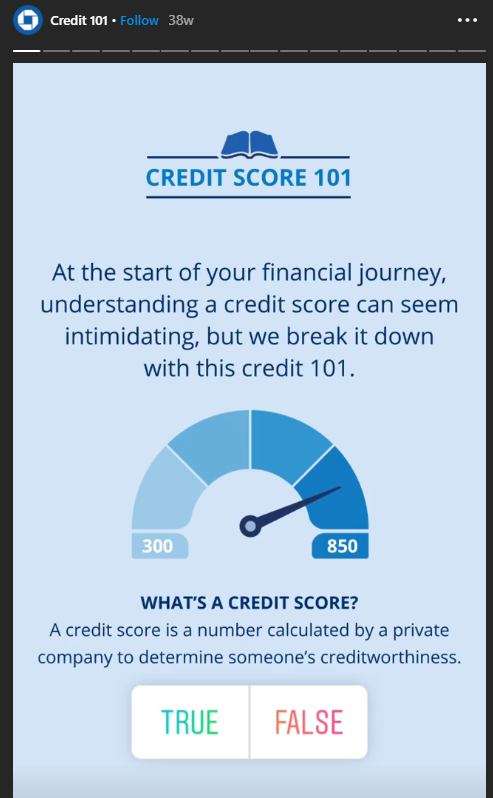 Chase Bank adds a personal touch to their Stories by using stickers and asking direct questions relevant to the user. They also break their content down into bite size chunks making it much easier for consumers to engage and digest key messages.
Top tip: Make the most of Story stickers to get your audience involved. These can be question stickers, quiz stickers, poll stickers or emoji sliders. Chase often uses the latter under their events Instagram Story category.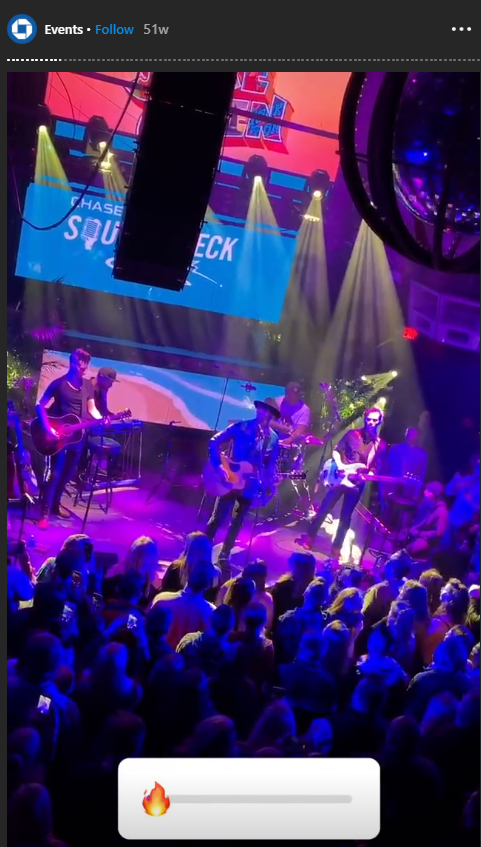 #3 Robinhood
Robinhood is a free mobile-trading app that lets investors trade stocks, options and cryptocurrencies. Primarily targeting technology-loving millennials and now Gen Z, Robinhood has carved a strong presence on Instagram using Stories to educate its followers. This is a clever tactic as it gives people a go-to source of information whenever they need a little knowledge boost. It also sets Robinhood apart as thought leaders, encouraging consumers to check out other products from the brand.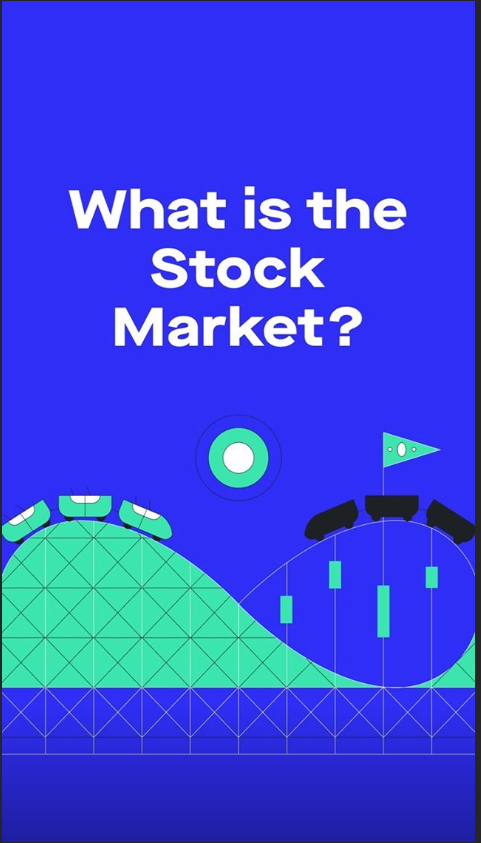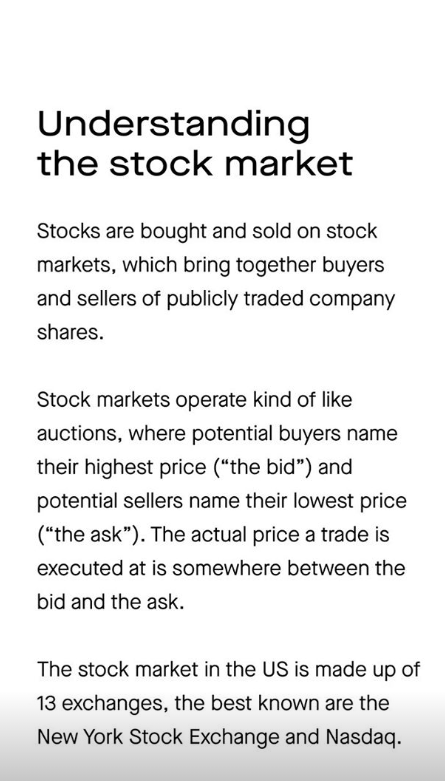 Top tip: As well as focusing on generic finance-related terms, you can also use Stories to educate consumers about your products and company offerings. While each Instagram Story is only allowed to be 15 seconds long, you can post unlimited Stories in a row. What's great about the 15-second limit is it encourages you to think creatively about the content you want to present. It must be short, concise and easy to read in such a short time.
The other way you can educate consumers is by going live. Instagram Live is a feature on Instagram Stories that allows you to stream content to followers and allows them to listen in real-time. Instagram Live video length is 60-minutes. You can then share the replay of your live video which will be available for 24-hours like standard Stories.
Robinhood also use the Stories feature to talk about product development and expansion. Rather than being loaded with forceful sales messages, Robinhood Stories are loaded with facts and provide clickable links back to the Robinhood investment site where you can start trading right away.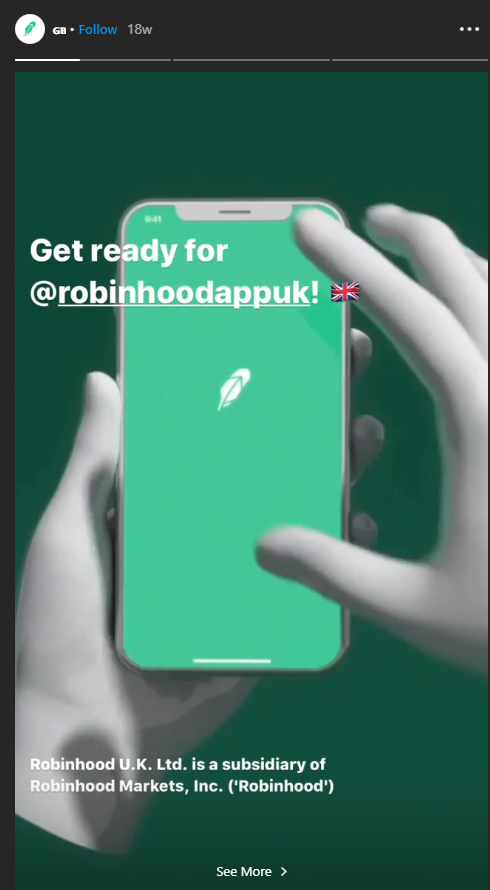 Top tip: Add links to your Instagram Story to drive traffic to relevant landing pages or products you want to promote.
#4 Chime
Financial services company Chime is engaging the brand's 236K followers by posting relevant information to Instagram Stories. With the Coronavirus pandemic causing economic turmoil and forcing countries to lockdown, Chime has been quick to offer useful advice. This, in turn, makes them a go-to source of knowledge which keeps all eye on Chime, even during the most difficult of times.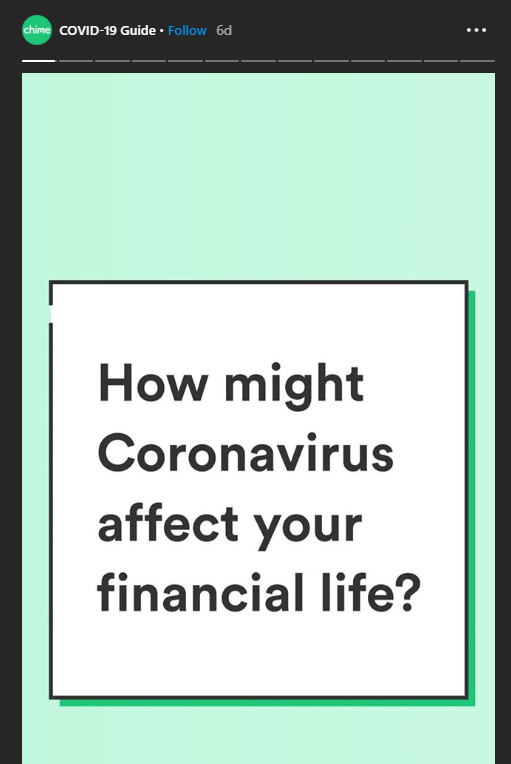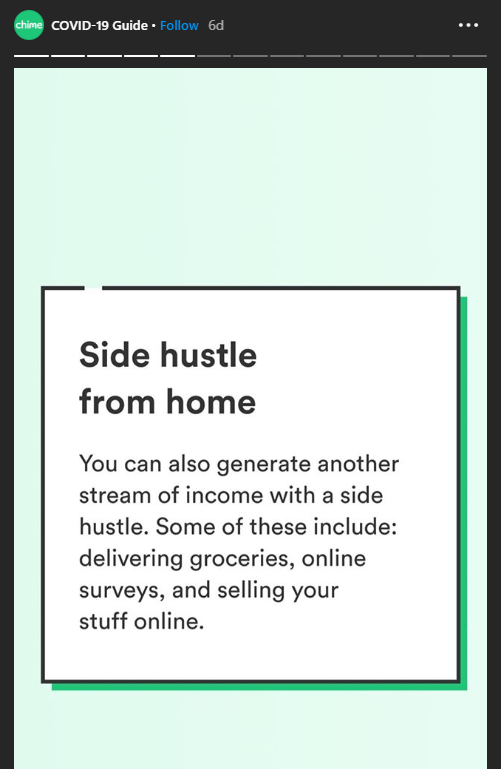 Top tip: Give your followers a reason to check your Instagram on a daily or regular basis by providing relevant, factual and useful ideas and tips. Remember, it's not about going in for the hard sale at every opportunity, but more about fostering relationships. During this unprecedented time of crisis, Chime has stepped up to the plate.
#5 Capital One
Capital One is on the same page as Chime with regards to Coronavirus interaction. The brand has provided tangible ways it can be of use during this period, promoting products in a subtle, smart way through Instagram Stories. As you can see from the messaging below, it's short, sharp and to-the-point.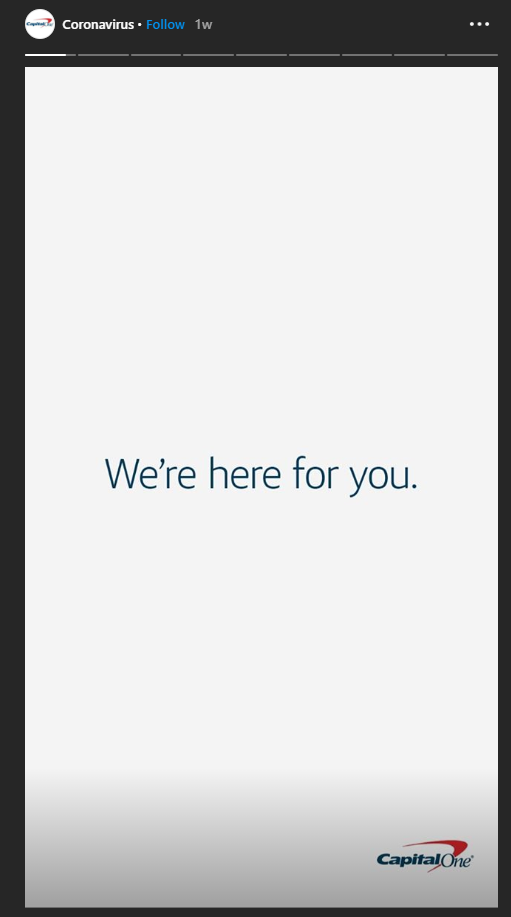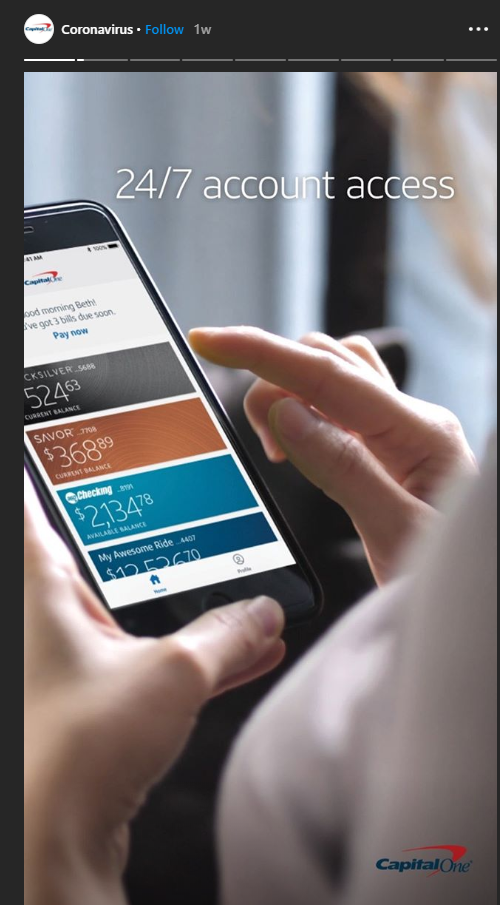 Capital One is also great at using branded hashtags to drive engagement making their posts across social media easier to find. Such hashtags also promote consistency which consumers love as it helps them to develop trust for a brand. Hashtags such as #FanGoals also put the attention back on the consumer to help grow the brand-consumer bond.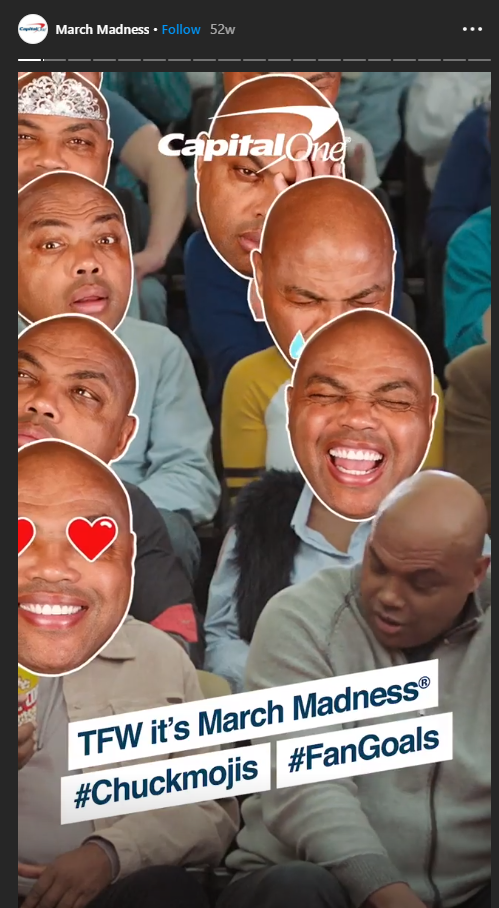 Top tip: When creating an Instagram Stories campaign, come up with a searchable hashtag as this can be used by Instagram users to find your brand communication.
Enjoyed reading 5 Finance Brands who Aced Instagram Stories? Go ahead and hit share. And be sure to follow our team on Instagram too!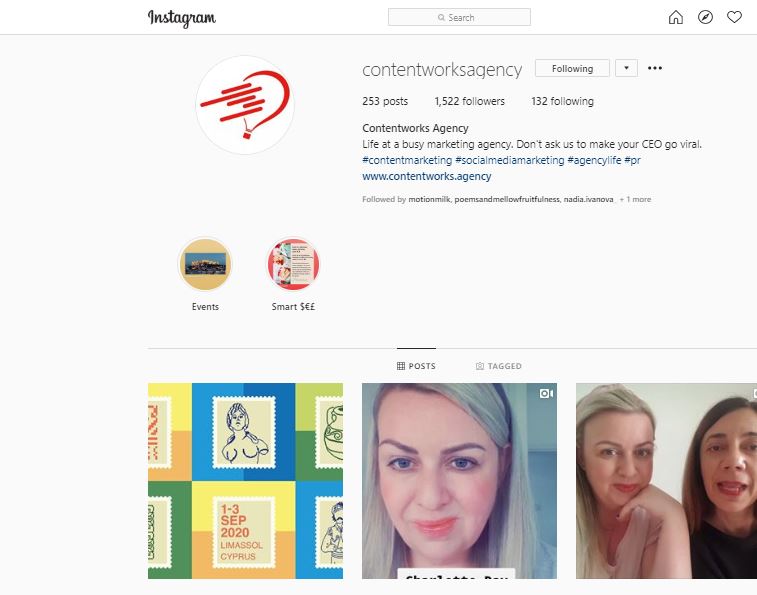 If you want to get your social media marketing in order, you need to get Socially Sorted. Sign up for Socially Sorted here. We assist leading finance brands with their articles, PR material, whitepapers, video scripts, e-books and more.