Did you know that by 2022 brands will be spending upwards of $15 billion on influencer marketing? Influencers have the power to move the market through their brand affiliations, recommendations, and business moves. And, the right influencers can make your brand's forays in the tech sector smoother through knowledge sharing, engagement and consumer appeal. So, we've compiled a list of the top 30 tech influencers you should be following.
If you're interested in tapping into the potential of influencer marketing, read up on how best to do it here.
Jessica, an Iranian-American influencer (who also goes by 'Tech Sesh'), is really gaining traction as a tech influencer with 28,000 followers. She runs a tech and lifestyle blog that focuses on investment and female empowerment in the industry. We love following #womenintech and watching the much needed shift in equality within the space.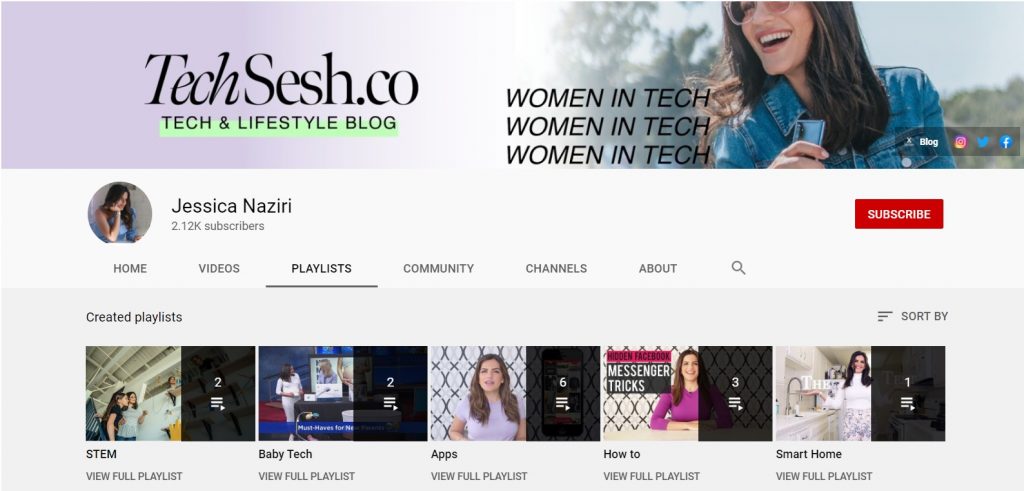 Tech teacher and self-proclaimed 'nostalgia nerd' Adam Taylor is a gaming streamer turned educator who posts regular tutorials, streaming platform updates and gaming cheats. Follow his Instagram for some strong 90's baby vibes or join his 280,000 followers on YouTube for steaming industry info and more. Did someone say 90s? We're there!
CJ also goes by 'CJknowsTech' or 'CJ Unplugged. He's an American YouTuber and content creator who primarily posts tech reviews on the latest gadgets. In his own words, he created the YouTuber he wanted to watch. Follow him for unboxings, reviews and a day in the life of videos.
Casey Neistat has worked both behind the scenes and in front of the cameras of the film industry for more than two decades. He became globally known after releasing the short film iPod's Dirty Secret on the internet in 2003; the film is credited with changing policy at Apple for the benefit of the consumer in a David and Goliath-esque story. He's got well over 12 million subscribers on his YouTube channel.
The robotics sector is getting really exciting right now. If you think so too, you'll want to follow Simone – the Swedish YouTuber, TV host, robotics enthusiast, and inventor. She makes videos that are equally as informative as they are hilarious, primarily on robotics but also on other tech subjects to her over 3.4 million subscribers.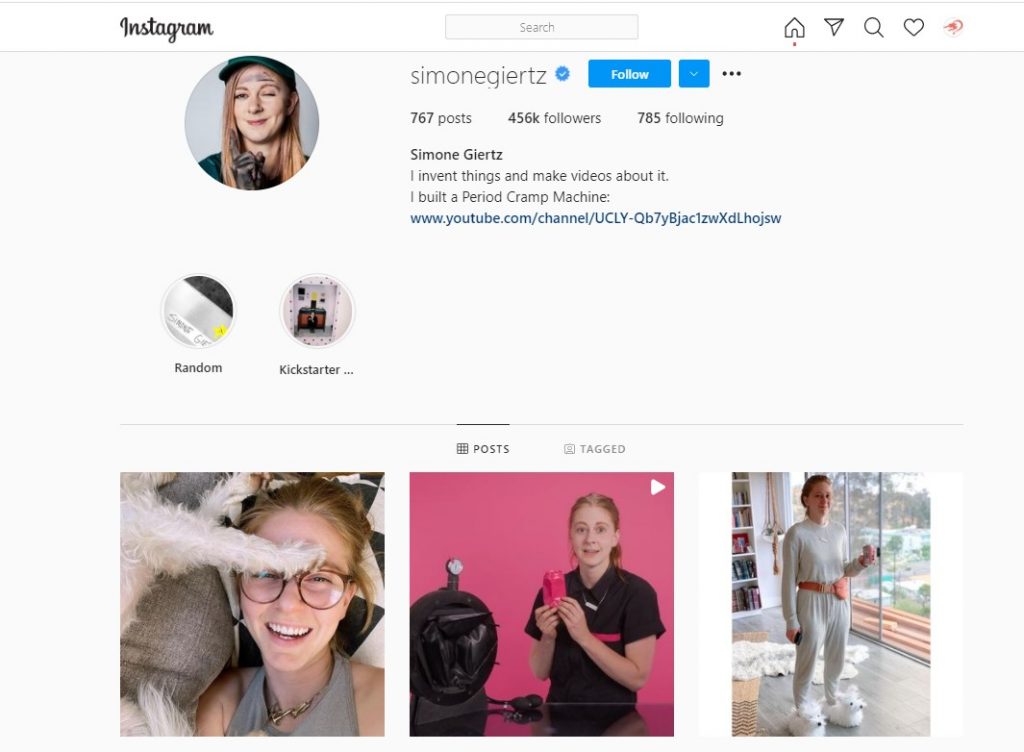 Siraj is a data scientist and YouTuber who posts and streams on artificial intelligence, science, mathematics, technology, and tech business advice to his over 700,000 subscribers. He aims to make complicated topics accessible for all. Additionally, his videos are very hands on and practical which we love.
Tech Me Out is an American-based YouTuber who makes content from the viewpoint of an ordinary shopper on all things Silicon Valley. From product reviews, unboxings, top apps to download for Android AND iOS, and vlogs, her YouTube channel has 346K followers and her IG has 13k. Check it out!
Marie-Philippe is a Canadian YouTuber and machine learning expert. She creates blogs and posts tutorials on a huge range of tech subjects with a focus on machine learning to her YouTube channel Girl Knows Tech with 15,000 followers or her Instagram with over 50,000 followers.
Joshua is a social media influencer with over 26,000 followers on Instagram and almost 200,000 on YouTube. He posts a mix of gadget reviews, gaming insights, and even health and fitness vlogs.
CEO of Ripple Labs, Brad Garlinghouse is a leader in cryptocurrency and digital finance. Follow him for insights, tips, and recommendations that have the potential to shift the crypto market. Scratch that, they do shift the market!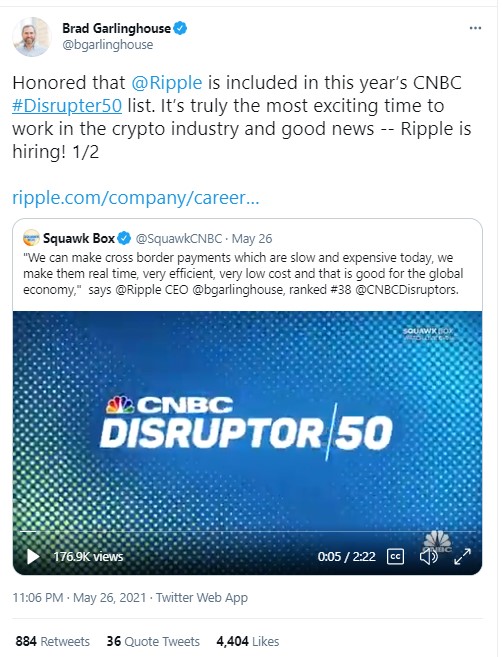 Perianne Boring has the honourable title of founder and president of Chamber of Digital Commerce, which is the largest trade association for blockchain in the world. Follow her Twitter for all things blockchain. Fun fact- we saw Perianne live at Decentralized in Athens and she's totally awesome!
Sally Eaves is a highly qualified and experienced professor of fintech. She also leads thought on blockchain and emergent technology such as AI, robotics, and machine learning, posting frequently to her Twitter where she has over 115,000 followers.
Suz is a computer programmer and developer who runs the blog Meow Machine. She posts prolifically to Twitter about thoughts on software new and old as well as humorous life updates.
Krystal Lora is one of the top tech influencers for unboxings. She's also a part of collaboration channel 'Android Authority' which posts the latest Android updates.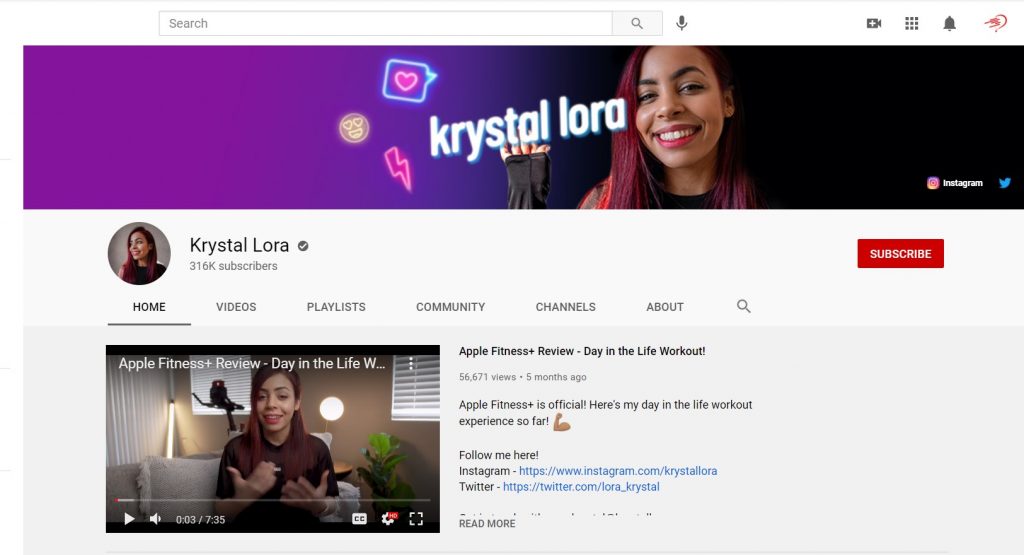 Justine is a tremendously successful influencer of the tech market. She has over 1.6 million followers on Instagram and is nearing a whopping 7 million subscribers on YouTube. She tests out the latest gadgets from Silicon Valley as well as exciting software developments in gaming and VR.
If you enjoy Justine Ezarik's updates, you'll probably like her sister Jenna Ezarik's too. She's nearing a million subscribers on YouTube where she posts plenty of unboxings, tech reviews, and gaming updates. She makes videos about video games, tech, traveling, and candy. Wait – candy? We also see pets on Jenna's IG so we're hooked.
Popularly referred to as EMKWAN, Mohsin is a vlogger and reviewer from the UK now living in Abu Dhabi who prides himself on always having the inside scoop on the latest and greatest hardware. He's also a bearded optimist and we love those!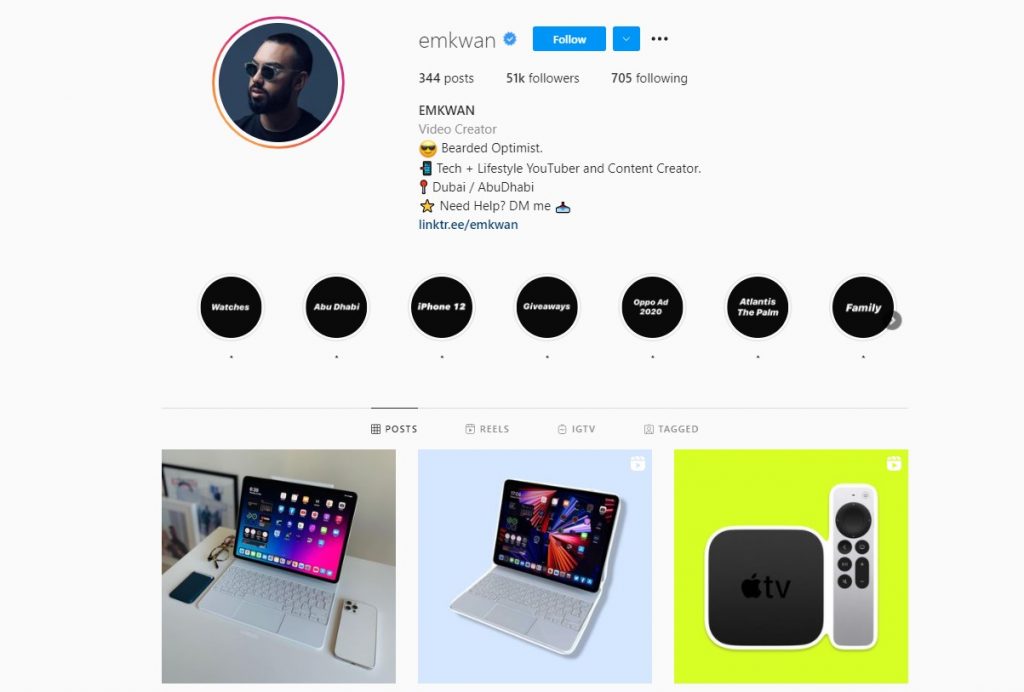 Founder of OnePlus Global, the smartphone manufacturer, Carl has now moved on to his brand 'Nothing' with the goal to 'remove barriers between people and technology to create a seamless digital future.' There's a strong feeling in the hardware sect that 'Nothing' is about to create some waves in the industry, and so Carl Pei is definitely one to watch.
Canadian YouTuber Dave Lee posts about innovation, business, and PCs. He is among the top tech influencers with more than 3 million followers on YouTube and nearly 300,000 on Twitter. We love his smiley, upbeat videos and honest reviews.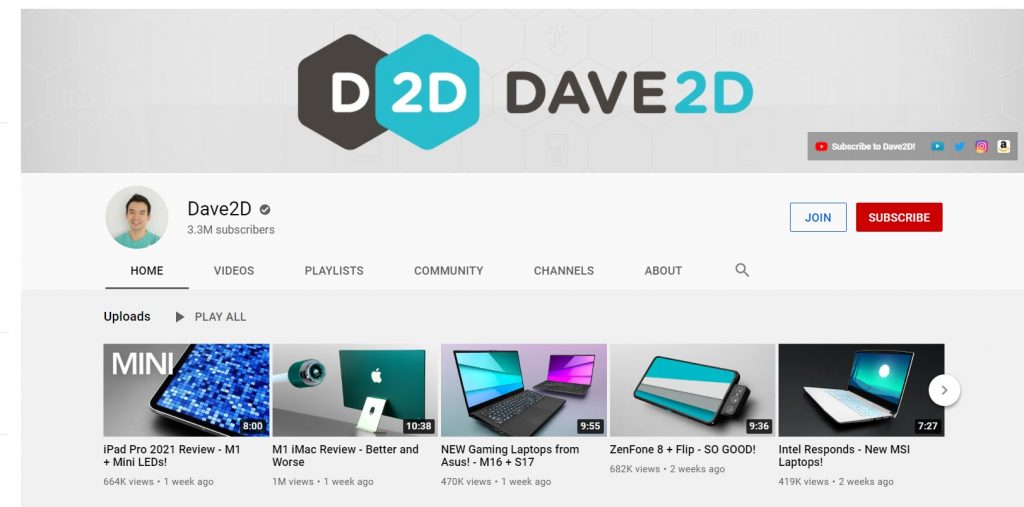 Tomi is known for his YouTube channel 'GadgetsBoy' that currently holds over 40,000 subscribers and 13 million views. He posts about Bitcoin and crypto, as well as unboxings, demos, and other tech updates. His Instagram is a handy way to grab quick updates on what he's doing too. Hint… it's all pretty stylish over there!
Well-known British photographer Kaiman Wong, or Kai W, has over 905,000 subscribers on YouTube. He's a great content creator, posting fun-to-watch but informative how-to guides and product reviews as well as challenges and parodies. Well worth following if you're remotely interested in the tech side of photography.
Filip is a Russian-American tech influencer best known for his YouTube channel with over 8.3 million subscribers. Filip is big on Apple products but also gaming as well as other tech manufacturers. A good person to follow for the latest official Apple news and unofficial leaks!
Founding Partner @PrimitiveCrypto, Advisor to @Coindesk, Dovey a great follow for up-to-the-minute updates on cryptocurrencies. She tweets in English and Chinese and has her finger on the pulse of the international crypto scene.
Vaughn Vernon thinks of himself as a domain-model 'whisperer' aka domain-driven design (DDD) expert. We need those in our lives don't we? Follow updates on his latest projects if you're involved in developing. He has recently published a book with Tomasz Jaskuλa too – congrats guys!
If you're involved or interested in any kind of crypto, then Laura Shin is the influencer for you. Follow her for calculated insights into currencies as well as for her Unchained Podcast where she interviews a host of movers and shakers in the sector. We love Laura's no nonsense, simplified approach to finance and tech.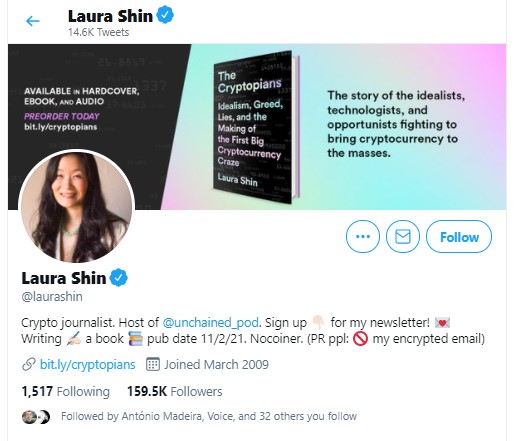 Known for his YouTube channel TechSmartt, follow Keaton for reviews and tips on technology. He has more than 3.6 million subscribers due to his energetic videos on Apple products, Android, and a whole host of other tech products.
Arun Maini has over 6.8 million subscribers on YouTube and over 800,000 on Instagram. He reviews, discusses, and provides choice updates on gaming, smartphones, and cameras making him one of our top 30 tech influencers. We love his IG account which is relatable, funny and .. wait is that a kitten? A ginger kitten?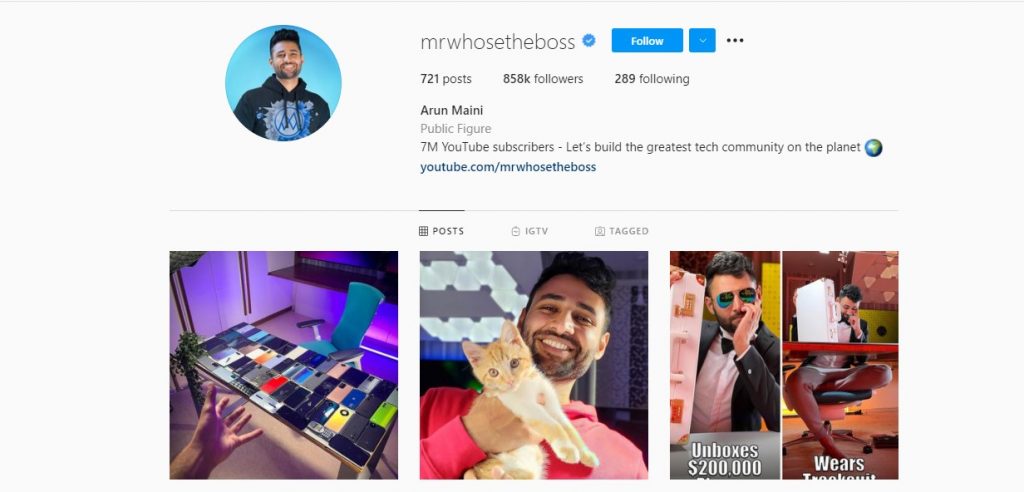 If you're looking for vlogs, tech reviews, and docuseries, you should follow Sara's channel on YouTube where she has over 765k followers. She also publishes weekly episodes of her podcast 'That Creative Life' where she interviews global tech professionals among other guests. She's also on TikTok.
Judner Aura aka 'UrAvgConsumer' has over 3 million YouTube subscribers. He specialises in gaming but posts on a huge range of tech topics with the aim of making them easy to understand for the – you guessed it – average consumer.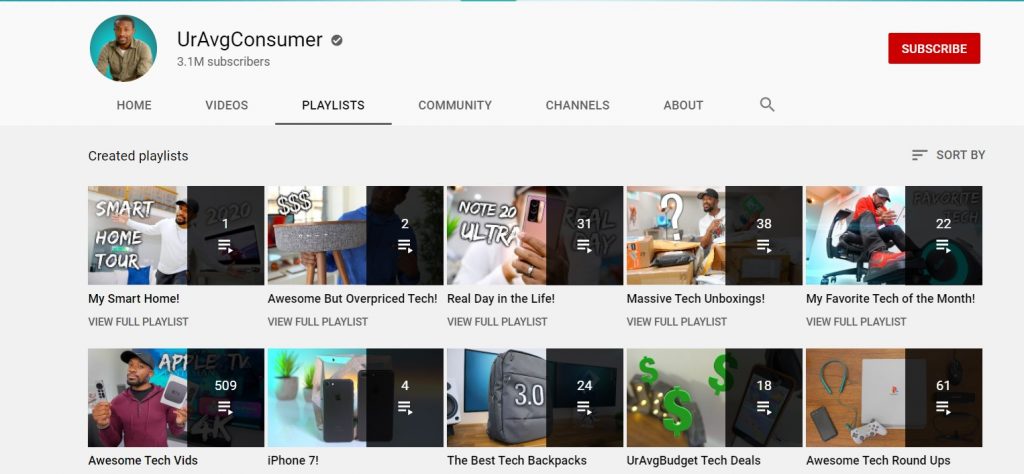 With over 12.3 million subscribers on YouTube, web-based video producer, Marques Brownlee's, tech reviews have the potential to make significant impacts on consumers and he's well worth following to track trends. He's very active on Twitter too making him a great addition to our tech influencers.
Aka 'Girl Gone Crypto.' She leads thought on crypto from her Twitter account to her over 80,000 followers and posts easy-to-understand explainer videos on a range of currencies as well as market-moving updates to her YouTube channel. A Muggle's Guide To Bitcoin? Bring it on!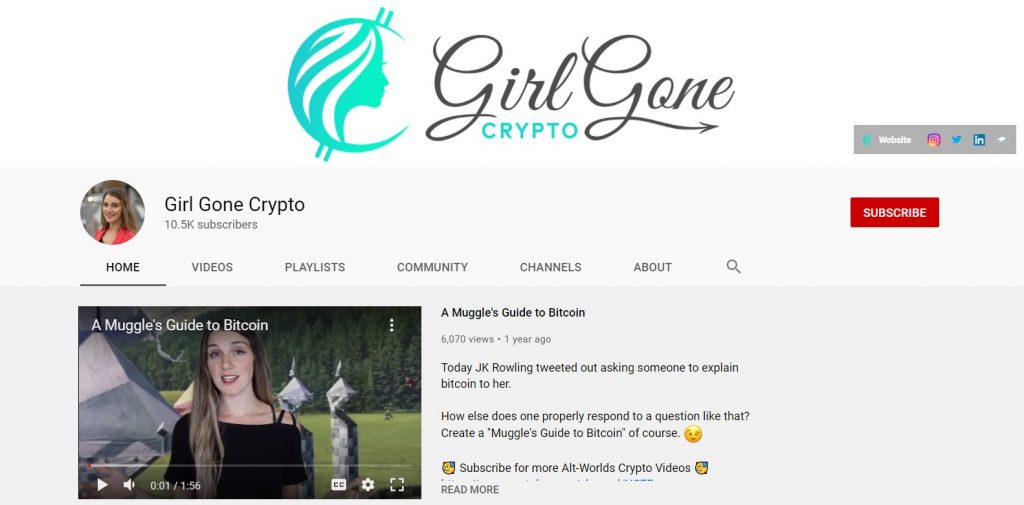 You can check out more amazing crypto influencers on our list here.
These Instagrammers, tweeters, bloggers, and YouTubers are great to follow for news, updates, opinions or sneak tech gossip. There are of course many great tech influencers and we couldn't include them all. Who's your favourite? Tweet us @_Contentworks and let us know. Want stellar tech content and social media management for your brand? Let's talk.