Here at Contentworks Agency, we work with Australian brokers to provide ASIC friendly content marketing. In addition to following our favourite regulators, we like to keep up with the latest finance news and opinions. One of the best ways to do this is to follow influencers in the sector. In this article, we're sharing our pick of the top 20 Australian Finance Influencers to Follow on Social Media.
The Australian Finance Scene
With the Australian Dollar being one of the top five traded currencies in the world accounting for approximately 7% of daily forex transactions, it's clear that eyes are on the Australian finance scene. AUD/USD's liquidity is a massive pull for intraday traders looking to cash in on short-term price fluctuations while other investors turn to this pair with long-term capital appreciation goals in mind.
The Oceania market is also significant as it kicks off the trading week, restoring liquidity to the forex market after the weekend. The forex day starts with the opening of Sydney's forex market at 5:00 PM EST (10:00PM GMT/ 22:00) and ends with the closing of New York's market a day after at 5:00 PM EST (10:PM GMT /22:00). And so, the cycle continues. While being the smallest of the mega-markets, the Australian market typically sees a lot of initial action when the markets reopen because traders and financial institutions are trying to regroup after the long pause since Friday afternoon. The 2-hour Sydney/Tokyo overlap also offer the chance to trade in a period of higher pip fluctuation.
Australian Forex and the Role of Social Media
The forex market is open 24-hours-a-day, five days a week. It's a fast-paced, highly volatile world impacted by everything from inflation and interest rates to government debt, political stability, performance, speculation and more. Therefore, it's in the interest of each and every trader to watch the markets closely and to stay on top of any developments that might influence their trading strategy, portfolio or immediate trading decisions. This is where social media is key.
Platforms like Twitter offer quick-fire financial insights as well as access to global news, market updates, strategy breakdowns and more. Social media also attracts analysts, traders, finance reports and experts from a wide range of financial specialities including banking, forex, fintech investments and the overall economy. It's therefore easy to fill your feed with useful Australian finance insights – so long as you interact with the right people.
Knowing which accounts to follow is not always easy, however. So, here's 20 Australian Finance Influencers to Follow on Social Media
Anchor @ausbiztv and former Global Markets and Economics Editor at Business Insider, Australia, David Scutt fills his feed with important information about the FX world while offering valuable stock and economic insights. He has also served as the Treasury Dealer at Arab Bank and Commonwealth Bank and was the Business Operations Supervisor at ASX, setting him apart as an expert regarding the financial markets. Scutt currently has an impressive 18.7K followers.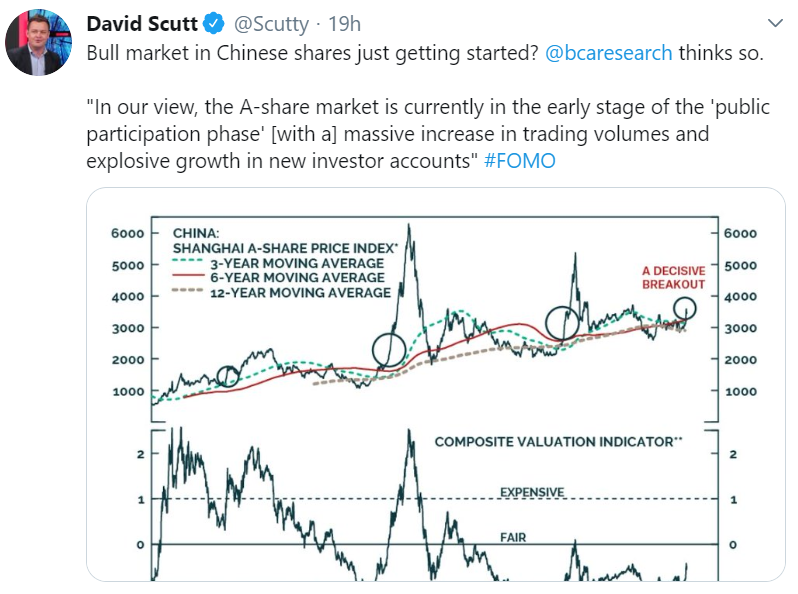 With over 109K followers, Alan Kohler is one of Australia's most influential financial journalists. He's the Editor in Chief of Eureka Report, Business Editor at Large of the Australian and the finance guy on ABC News, insights from which he regularly shares to his Twitter platform. Kohler often brings personality and wit to his financial commentary and enjoys sharing his very own market updates.

Mark Bouris is the Executive Chairman of Yellow Brick Road, a reputable financial planning and wealth management company in Australia. As a well-known media personality having hosted the Australian version of The Apprentice, Mark isn't afraid to share his opinions online and says what he thinks about the world of business/finance. He's also an avid supporter of small businesses, pioneering a Mentored initiative.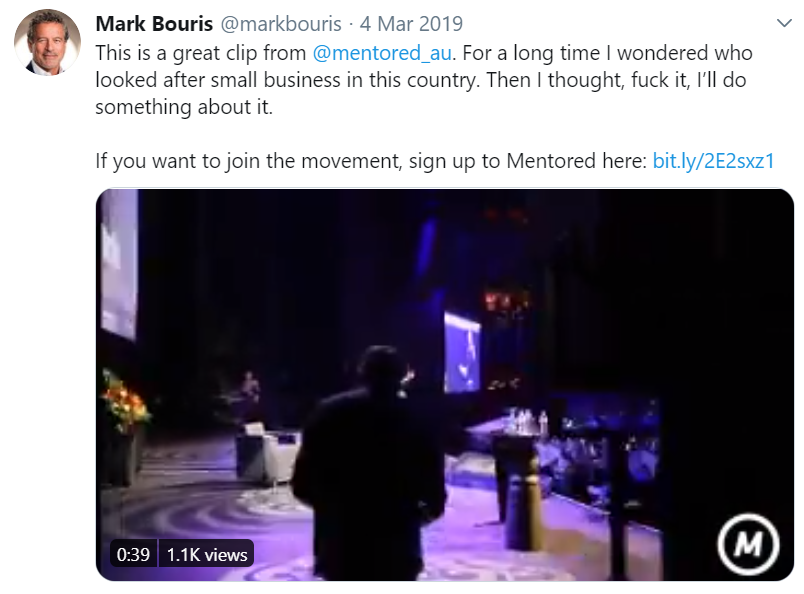 Head Trader and Founder of boutique investment firm Asenna Capital, Assad Tannous has a wealth of experience in trading, as evidenced by his two top-10 finishes at the CMC Trading Competition. He regularly shares charts and graphs with his 87K-strong Twitter audience.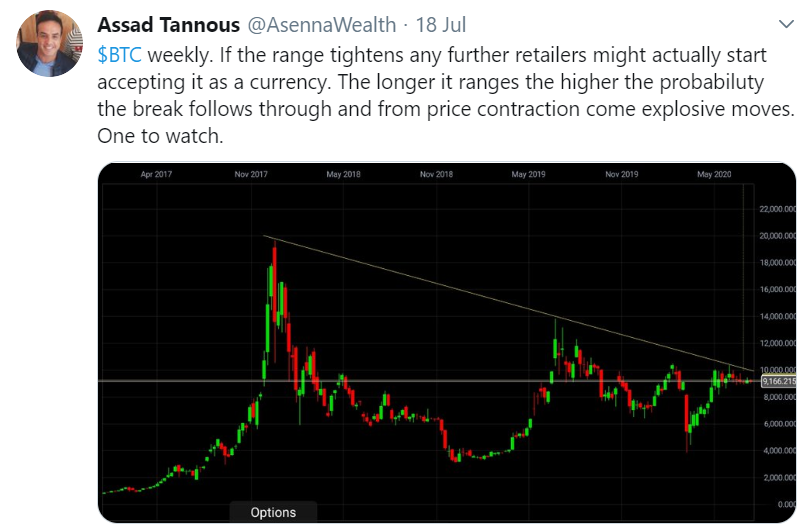 And isn't afraid to throw in a little humour along the way too.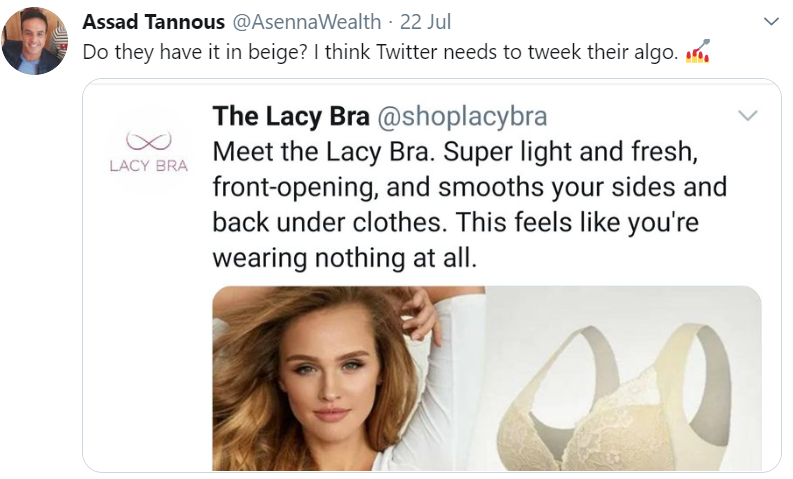 As the CEO of the Police Bank Australia, Greg Mckenna has been a banker since 1986 and is a passionate trader. He's also got a firm interest in behavioural finance and economics stating on Twitter how he's 'passionate about people before the economy because that's who make it up.' He has over 26.6K followers.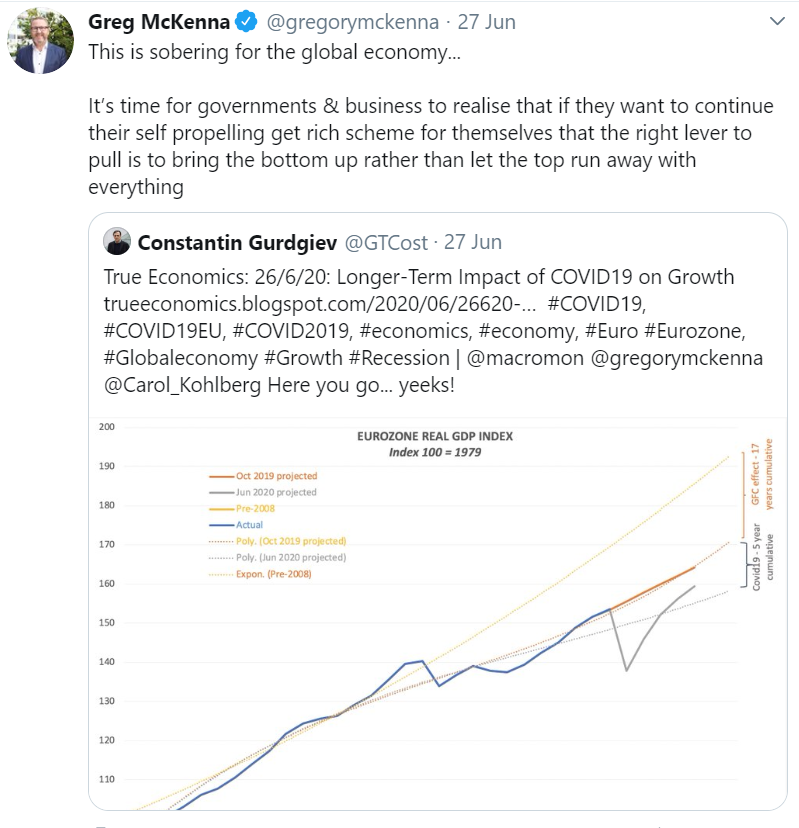 As editor at Canstar, Australia's biggest financial comparison site, Effie Zahos is a well-known financial commentator and the author of a Real Girl's Guide to Money. Bringing female intelligence to a largely male dominated sector, Effice was the former Editor of Money Magazine and shares a wealth of useful money management hints and tips to her Twitter feed. Zahos is a keen follower of trends and regularly comments on developments within the financial ecosystem.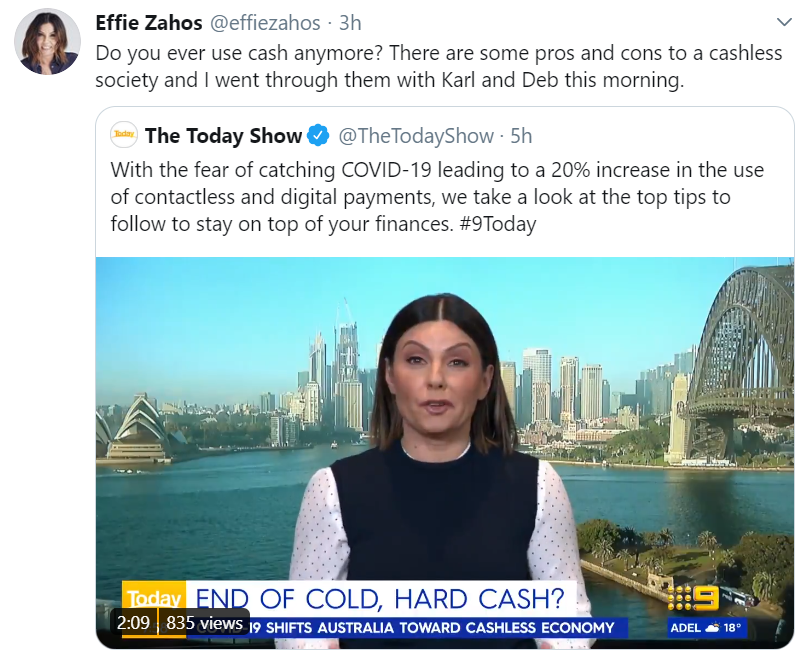 Nicole is leading the charge in financial literacy education in Australia – presenting her 'Smart Money Start' incursion in high schools around the country. She's a money educator, commentator and author of How to Get Mortgage Free Like Me. She's particularly passionate about helping young women navigate financial challenges and is a qualified financial advisor.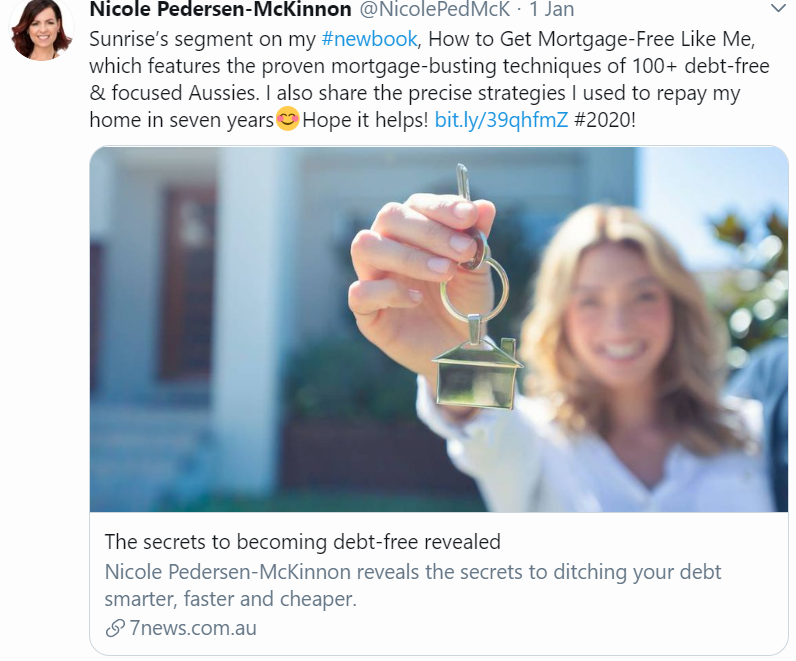 Bessie Hassan is one of Australia's most sought after money experts, regularly appearing on national media discussing latest consumer trends and research. A professional bargain hunter and mum of two, she knows first-hand the importance of saving money and is passionate about helping Australians make smarter decisions to improve their finances. She's currently the head of PR & Communications at Finder.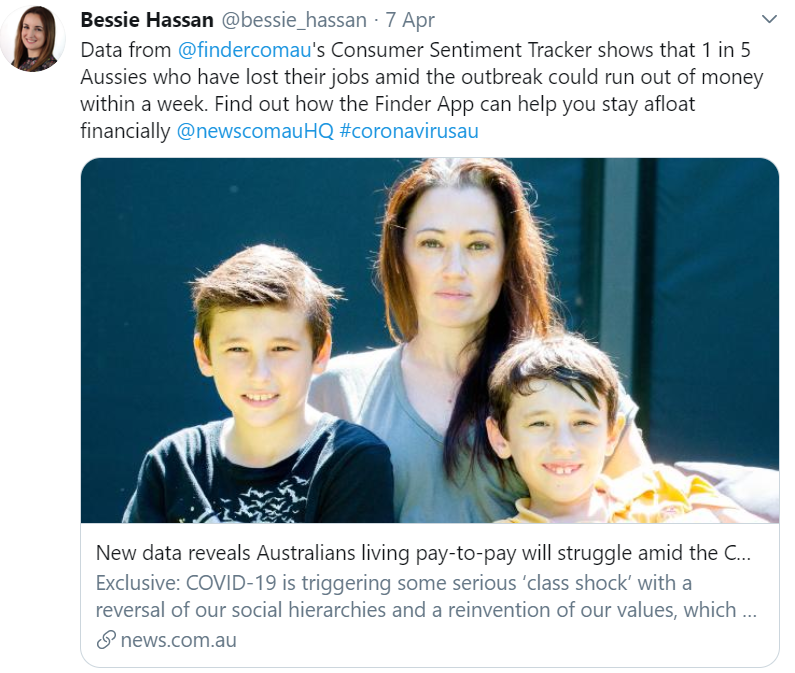 As the 2020 host of Money News on 2GB, 3AW and 4BC and former anchor for Sky News Business, Sky News and Your Money channel, Brooke is an experienced presenter who has covered a number of major local and global financial events including coverage of the 2011 Euro Zone debt crisis. Her tweets are insightful and on trend with links to podcasts helping to deliver information in a more in-depth way.
Head of Investment Strategy and Chief Economist at AMP Capital, Shane Oliver has an impressive 22.3K followers on Twitter. He provides regular snapshots of the Australian economy as well as details about what's going on in the foreign markets.

Also known as The Kouk, Stephen Koukoulas is one of Australia's leading economic visionaries with over 48K followers on Twitter. From his role as Chief Economist of Citibank to Senior Economic Advisor to the Australian Prime Minister, Stephen has extensive global and local experience. He also spent 3 years in London heading global research for TD securities. His Twitter account is full of useful information regarding webinars and economic events as well as market insights. His Twitter engagement rates are some of the highest in the industry.

As a finance broker and property investment educator, Jane Slack-Smith provides useful takeaways and recommendations across her social media platforms. She's also a positive thinker, regularly posting mantras that help her achieve personal goals.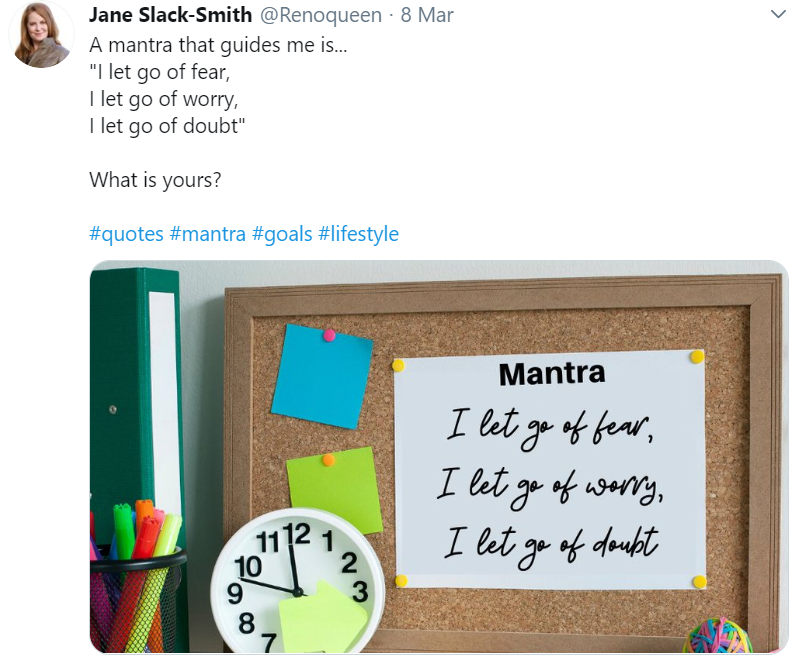 Michael Pascoe is a leading journalist, commentator, speaker and contributing editor for The New Daily, an Australian newspaper that covers everything from money to politics. He provides his followers with regular opinions on what's happening in Australian finance. He also delivers information in an easily consumable and interesting way, previous saying, "I've sat through too many boring economics and business presentations to think anyone else should have to." Michael, we hear you!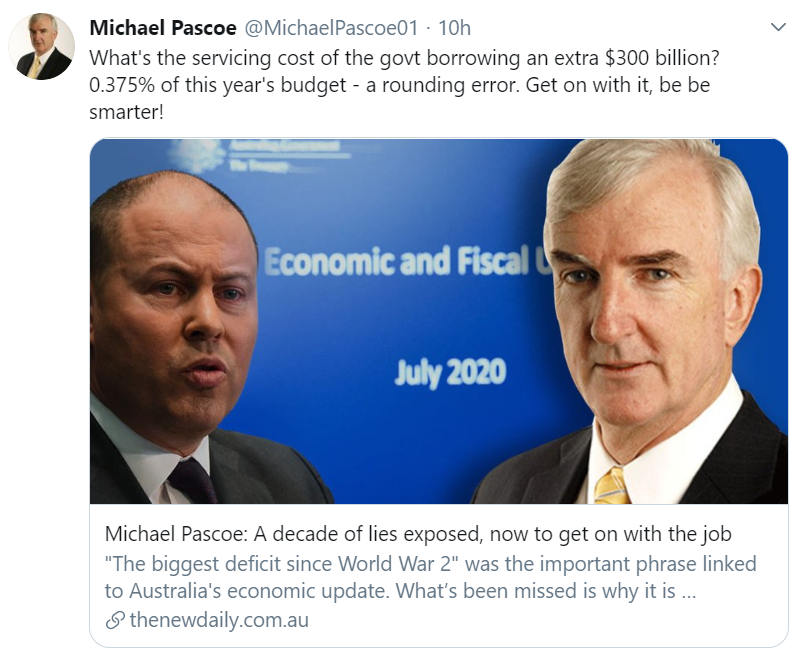 Michael Janda is a Senior Digital Business Reporter for ABC, reporting on all things finance and economics. He makes regular appearances on TV and radio appearing on the Midday Report where he presents the share market report. His Twitter account features a wealth of data snapshots as he seeks to help people "decipher economics, financial markets and public policy so they understand how it affects their lives."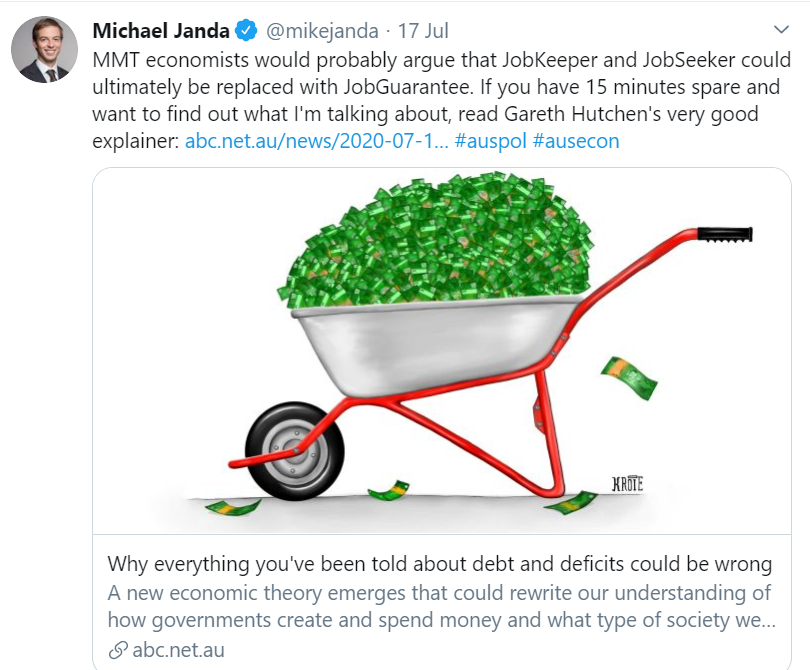 Vanessa Stoykov is the Founder of No More Practice Education, an online financial education centre. She's also the author of The Breakfast Club for 40-Somethings, which aims to change people's long-term financial behaviours. One of Vanessa's main mottos is 'unlearn your money' and she regularly shares family finance tips that are different from established saving behaviours. Her Twitter account is also full of retweets from No More Practice Education which regularly focuses on female empowerment within the finance sector.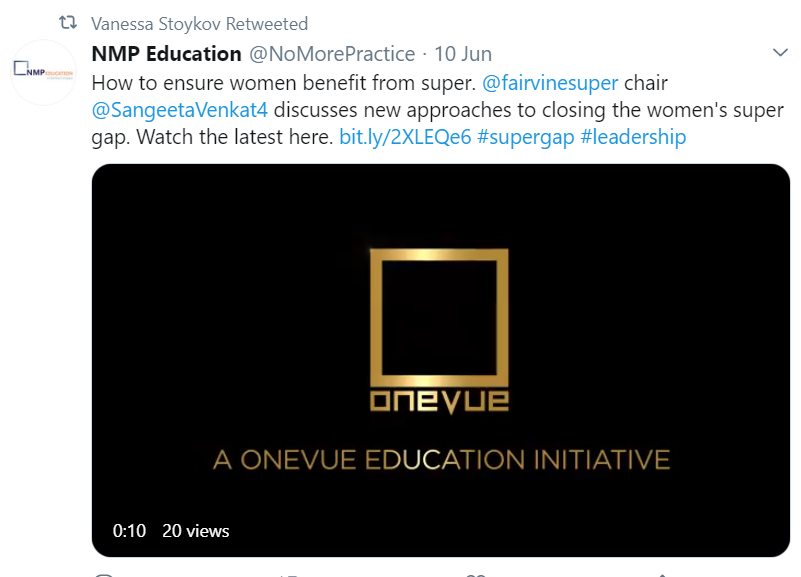 As a self-confessed future dreamer and tech obsessed Tweeter, Danielle Szetho is the former FinTech Australia CEO and is now helping international banking group Standard Chartered be more fintech savvy. Championing collaborations between Australia and the rest of the Asia Pacific, Szetho is a progressive, forward-thinking individual and a social butterfly who shares a wealth of fintech updates to her platforms.

 As the co-founder and CEO of Timelio, Charlotte Petris is passionate about improving the financial wellbeing of business owners. Timelio is an online marketplace connecting growing businesses directly with investors. Investors gain access to a new asset class offering diversified returns and businesses gain access to fast, flexible and lower cost finance.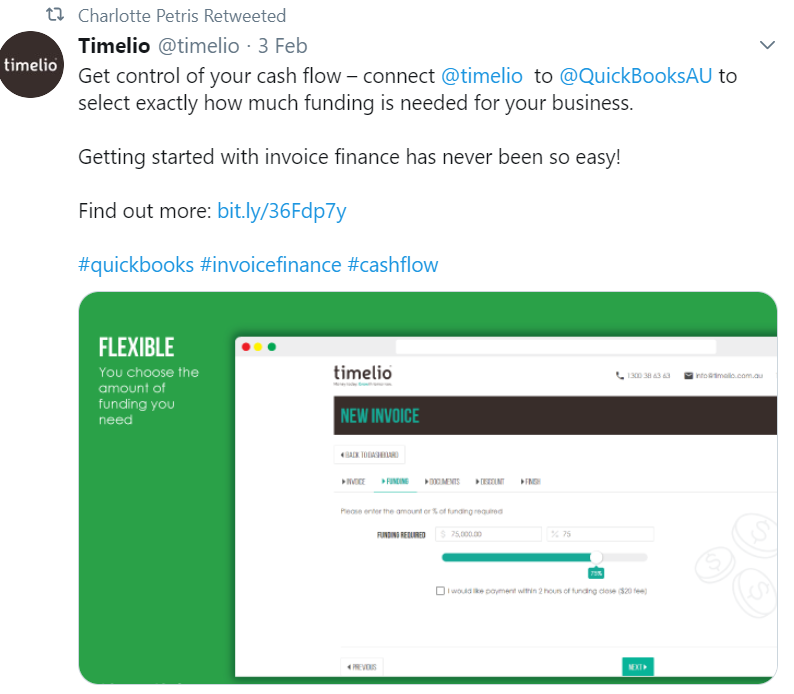 Noel is one of Australia's foremost financial commentators with 20 best-selling books including the million-seller Making Money Made Simple. Known as Australia's Financial Wizard of Oz, Whittaker has also written for a number of high-profile publications including The Age, The Sunday Mail and the Sydney Morning Herald.
In addition to posting his own thoughts and insights, Whittaker also retweets other well-known financial commentators.

Via her @LiveFinancy Twitter account, Bianca focuses on inspiring women to live their best lives by reaching their financial goals. She's a finance journalist and the founder of Financy.com.au, an online money magazine. She also founded Financy Women's Index, a quarterly index that tracks the economic progress of Australian women.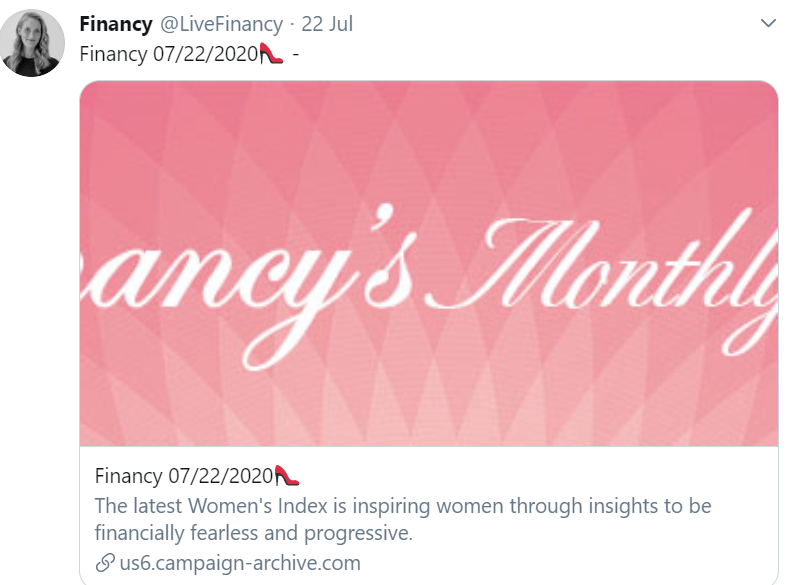 Speaking directly to women about the financial issues that matter, Bianco covers a host of topics in her tweets including life insurance, financial growth and breaking into the property market. She also offers a host of everyday money advice.
Ross Gittins is the Economics Editor at the Sydney Morning Herald and has a stack of financial expertise up his sleeve which he shares with his impressive 36K Twitter followers. He was made a member of the Order of Australia in 2008 and awarded two honorary doctorates for services to journalism due to his work as a commentator on economic theory and policy for over 40 years.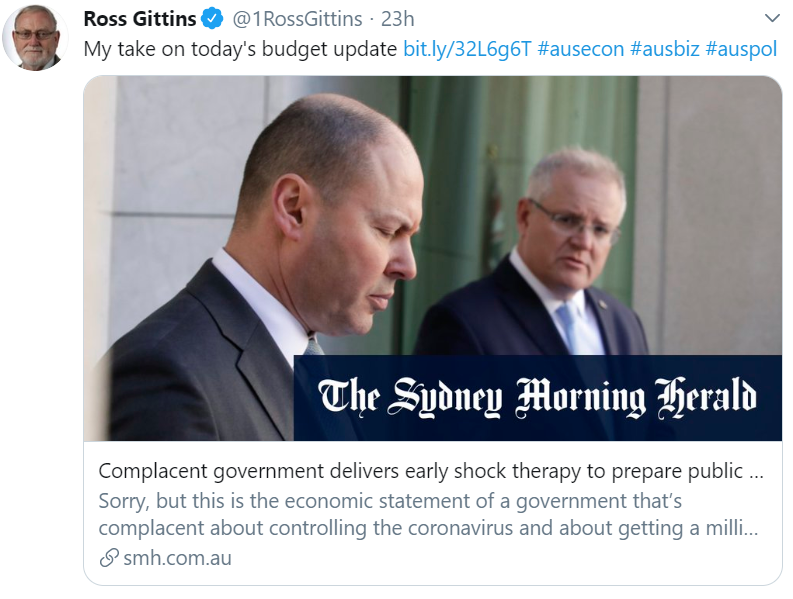 As a firm believer in financial literacy among young people, Gittins focuses on educating high school students across the country and constantly retweets his own articles and opinions – as well as the work of others including fellow industry experts.
Grow Your Social Network
Twitter is popular with traders, brokers and anyone with a passion for the finance sector due to its fast-paced nature. A great way to build your network of finance thought leaders and experts is to follow the tweets of those mentioned above and see who they retweet. Often, this will reveal other reputable influencers both in Australia and across the globe that can expand your financial knowledge.
You can also look through the comments sections. Often, you'll find those who engage are interested in specific topics and have their own interesting Twitter presence.
Speak to Contentworks today for content marketing for your Australian brokerage. Our team of financial services marketers understand Australia's financial landscape. We stay updated on the latest regulations and requirements from ASIC to ensure we provide compliant content. Our content marketing services for forex brokers include technical analysis, education, video marketing and finance-focused social media.