With 1.1 billion monthly active users as of 2023, TikTok is a vital platform for marketers. While loved by Gen-Zs and Millennials since day one, there's been a recent influx of Boomers to the platform, giving rise to the hashtag #eldersoftiktock. Indeed, one survey revealed that the number of Boomers using TikTok grew by 164% in recent months, meaning there's something for everyone on the channel.  But what happens when you see your TikToks are not getting views? Surely this is strange considering videos are watched over a billion times a day on the platform? Let's take a closer look at what could be impacting engagement and how to fix common issues.
Poor Content – Or Something Else?
If your content is repeatedly getting low views then your strategy might not be quite right. Boring, repetitive and unimaginative content won't draw in a crowd, especially with so many brands pushing themselves to the limits when it comes to creativity. Digital consumers are demanding, so you need to be 'extra' online. That said, no views at all is different from low views. If your TikToks are repeatedly receiving zero attention, there might be something else at play.
Help! My TikTok Has No Views After an Hour
Ideally, your TikTok video will start rolling in views as soon as it's posted. This is particularly true if you've spent time building your TikTok presence and have a significant following. But if nothing has happened within the first hour, your post might 'under review.' TikTok has a strict content monitoring policy to ensure its community guidelines are met. Any content deemed inappropriate will be reviewed to keep viewers safe. And sometimes, new profiles are reviewed to make sure the account isn't fake.
If you're new to TikTok, look out for notifications warning you that your content is being reviewed. This will help you to understand the delay. If you're more established on the platform, be sure your content fits within the guidelines. According to TikTok, content moderation is organised into topics, with each rule in bold. Keep these in mind at all times during content creation to avoid post delays or penalties.
Your video might also be under review if:
It's seen as spam, contains profanity (in the video on caption), or breaches copyright rules. With regards to the latter, TikTok does not accept any kind of plagiarism, so make sure your content is one hundred percent authentic and unique to your brand and seek the relevant permission when using music. If there's a historical building or site in the background, you may need permission to include it in your video. So make sure you're clued up on TikTok's Copyright Rules before posting content to the site.
Hacking the TikTok Algorithm
If you know the community guidelines inside out, are creating unique content that doesn't go against copyright rules and are still having issues with TikTok views, it's time to delve into the TikTok algorithm and how it works. Basically, the algorithm is all about engagement. When you open TikTok and land in your For You feed, you're presented with a stream of videos curated to your interests. This feed is powered by a recommendation system meaning that everyone's For You feed is different. There's an issue though. As when you watch one kind of content on repeat, it can be hard to break out and see what else is out there on the platform.
A recent YouGov survey revealed that people miss significant trends as they don't show up on their For You feed. More than 55% of TikTok users in the UK aged 18 to 24 were not aware of the big Wednesday Addams dance trend that was popular at the end of last year. TikTok is aware of this and makes an effort to throw in a wild card now and again to test your response. They also try to break repetitive cycles by not showing the same content creator twice in a row. But, as a business, you must take control and play the algorithm to suit your needs. Here's how:
Engage with Relevant Content
TikTok will recommend videos to you based on what you like watching. It'll also serve videos you create to a similar audience to you. Liking content within your niche will tell TikTok where to direct your own videos. In the words of TikTok, "You might be recommended a video that's been well received by other users who share similar interests." So as a marketer, you can take time watching a liking content within your niche alongside intelligent content curation.
Of course, for this to work you need to pick and stick to a niche. Create a strong brand identity and know which market and audience you're targeting from day one.
Make Engaging Content
Just like Google strives to serve up the most relevant content, TikTok's job is to keep users engaged and coming back for more. When you post a video, the platform will push it to the For You page for a very short period of time to check out if people like it and if they watch it to completion. If they don't, your video will get bumped out of the For You list and your video simply won't get any views at all. It'll be as good as 'lost,' despite all your hard work. People have very short attention spans, so you need to engage them within the first three seconds to stand an improved chance of visibility.
At Contentworks Agency, we utilise cutting edge social media software tools like Agorapulse to deliver detailed, meaningful TikTok reports.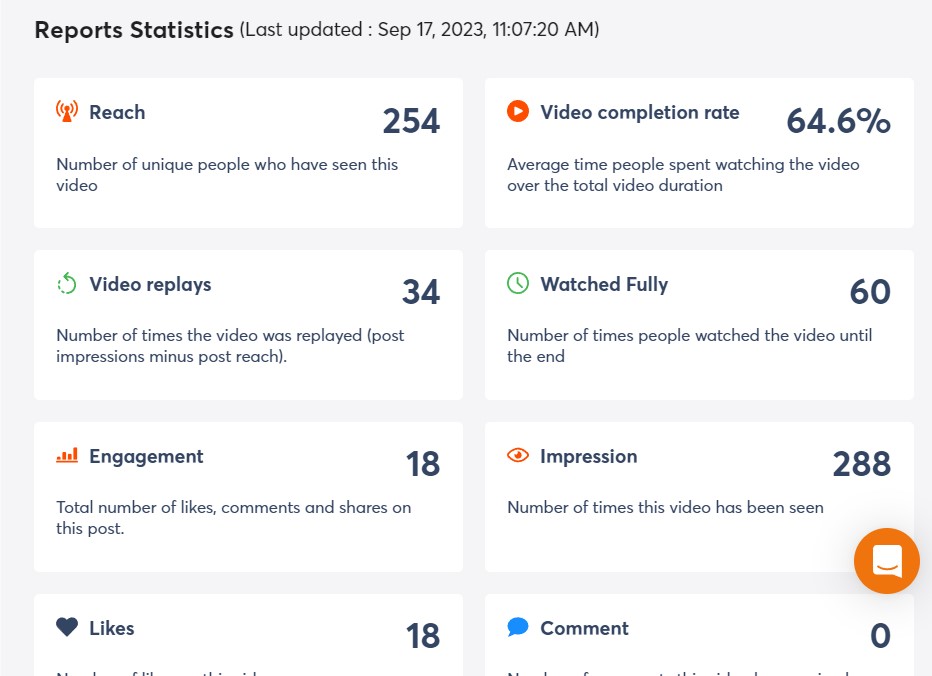 A great way to do this and to get your name out there on TikTok is to launch new and exciting products. Keep the caption short and to the point and make sure the point of your video is clear. A short, concise video that's easy to watch without people dropping off and looking for other content will show the algorithm your brand is worthy of a spot on the For You page. This is exactly what garnered Taco Bell a whopping 7.8 million views for their new plant protein menu options. Captions are important as they help to drive excitement and give people an idea of what to expect from the video.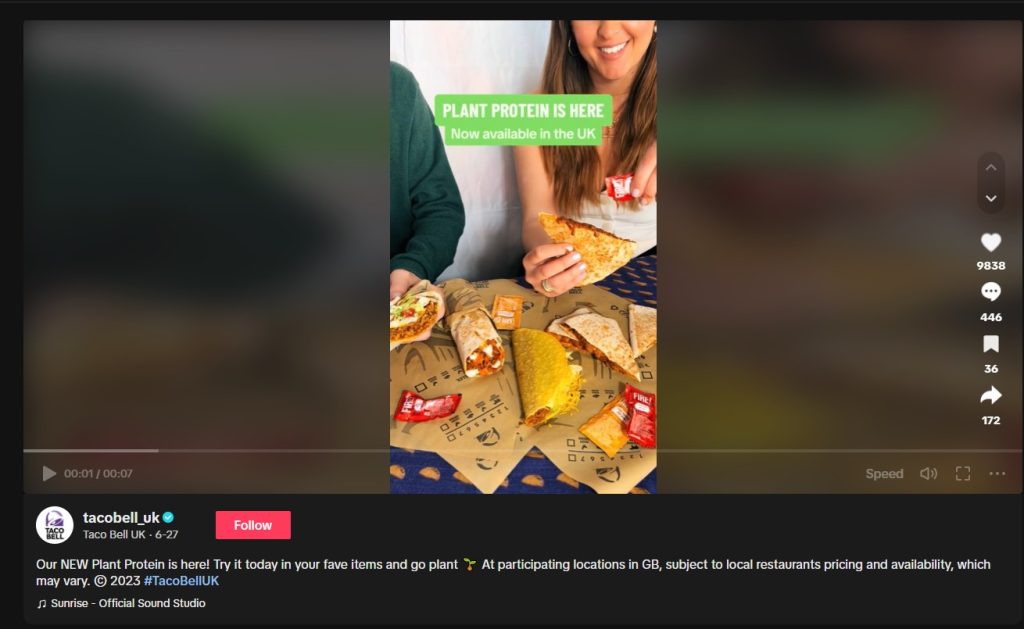 Embrace Humour
Humour is also essential for hooking people into your content and keeping them glued to your videos. A recent survey revealed that 76% of Gen Z believe TikTok is for 'comedy and humour.' We all need a good laugh and TikTok is notorious for serving up side-splitting humour, particularly to those who watch funny videos on the regular. Remember, the more your videos are watched, the more they're likely they are to be served to others. Inspired by user-generated content for improved engagement, this funny video from Wendy's racked up a pretty tidy 74,000 views alone.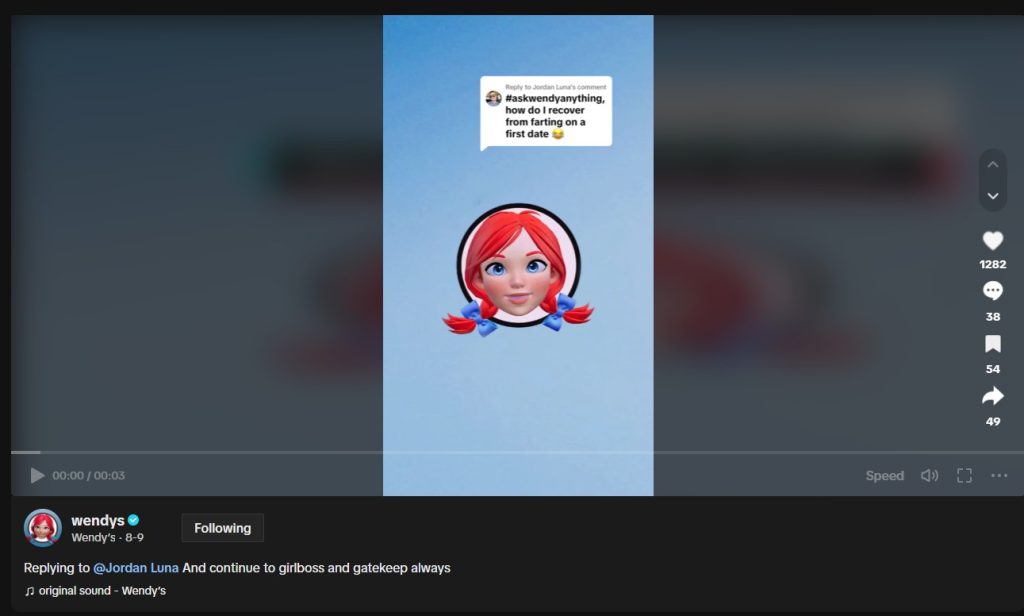 Hop on a Trend
To keep your content engaging and relevant to the TikTok algorithm, why not hop on a trend – or start your own? This is exactly what toilet paper brand, Charmin, did with their Charmin Slide remix video. This achieved a whopping 14.4 million views and thousands of comments. The brand even got some famous TikTokers to publish their own rendition of the Charmin Slide as a fun, promotional technique. Working with well-known TikTokers is a great way to attract a new audience and to keep viewers' attention for longer. People see through old tricks such as 'wait 'til the end' captions, so you need to create videos that really are gripping from start to finish in order to show TikTok that people complete your videos and don't cut them off half way.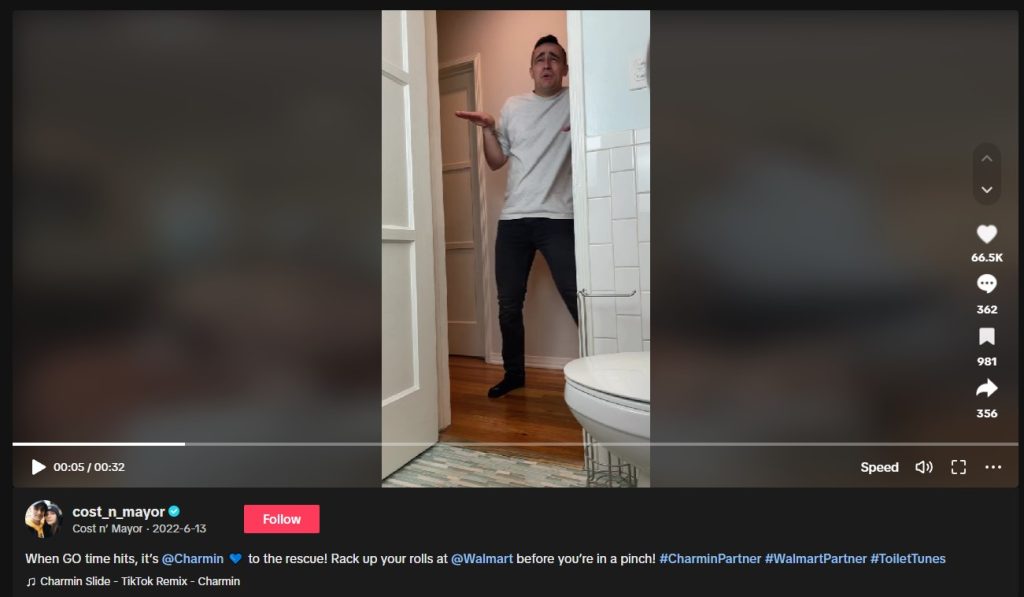 Appeal to Your Audience
If you want your videos to show for a particular audience, make sure you cater to their needs by posting tailored content. The more relatable your videos are, the more likely followers will click your content when they see it on their For You page. Innocent Drinks received over 17,000 views for a video that stated, "We renamed our drinks for Gen Z", followed by examples. The video showcased the brand's relevancy in changing times and got a lot of attention as a result.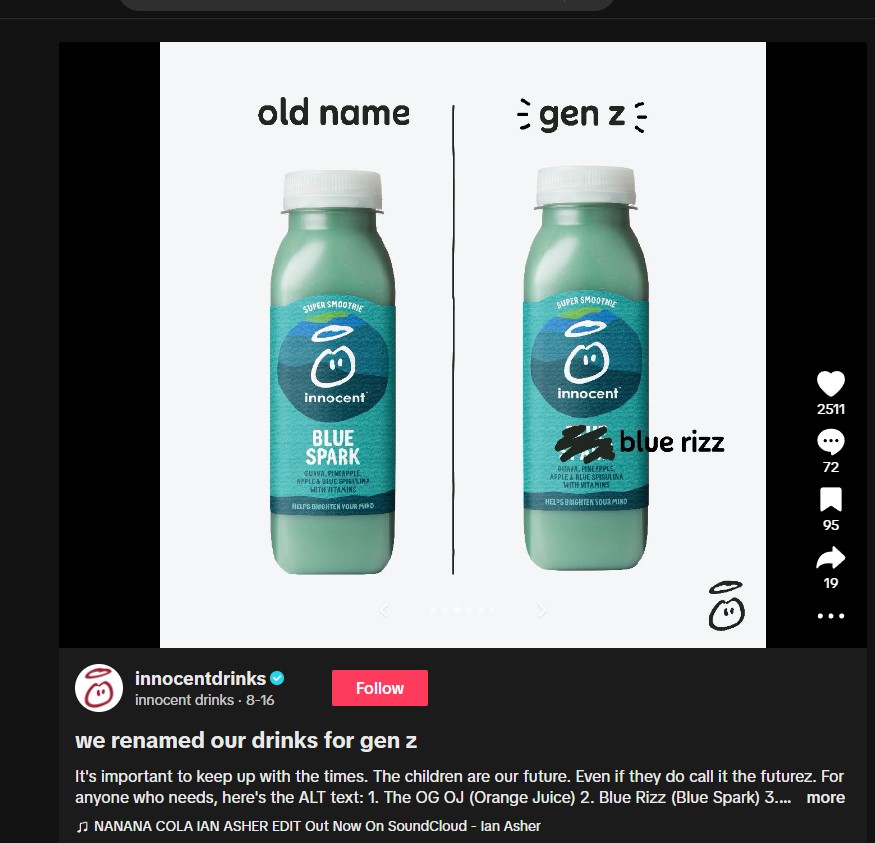 Need help with your TikTok strategy? TikToks not getting views? We're working with top finance, fintech and lifestyle brands to deliver winning solutions. We can script, style and manage your video uploads, plus we can provide a strategy and reporting so that you can focus on other areas of your business. Book a free Zoom call with our team.